Program Agenda – 2018 Washington in the West
Program 1
Program 2 – IPR – Handout 2
Program 2 – LAIPLA PTAB Panel
Program 3 – Subject Matter Eligibility
Program 4 – Selecting Outside Patent Prosecution Counsel
Program 5 – Patent Intermediaries
USPTO Subject Matter Case Law Chart
USPTO Eligibility Quick Reference
Event photos
---
LAIPLA brings the USPTO to you!  Now in our 22nd year, Washington in the West is a full-day MCLE conference for all IP attorneys that brings together practitioners, in-house counsel, professors, and representatives from the United States Patent and Trademark Office.  This is a can't-miss conference that provides a truly unique forum for local practitioners to openly discuss issues directly with USPTO representatives.

Registration and Breakfast: 8:30 a.m. – 9:00 a.m.
Programming: 9:00 a.m. – 12:30 p.m. and 2:00 p.m. – 4:30 p.m.
Networking Luncheon:  12:30 p.m. – 2 p.m.
Cocktail Reception: 4:30 p.m. – 5:30 p.m.
Attire: Professional
Valet Parking: $14
Programs at this event will include:
Update from the United States Patent and Trademark Office

Comparing Software Patent Protection in the United States and Europe

Patent Intermediaries:  Platforms, Pools and Defensive Aggregators

Inter Partes Review Best Practices

Selecting Outside Patent Prosecution Counsel
SPEAKERS:
John Cabeca, Director of the West Coast United States Patent and Trademark Office in Silicon Valley

As the Director of the Silicon Valley United States Patent and Trademark Office (USPTO), John Cabeca carries out the strategic direction of the Under Secretary of Commerce for Intellectual Property and Director of the USPTO. He established and leads the USPTO's west coast regional office in San Jose – a region covering California, Washington, Oregon, Nevada, Arizona, Hawaii and Alaska. Focusing on actively engaging with communities across his region, John ensures the USPTO's initiatives and programs are tailored to the region's unique ecosystem of industries and stakeholders.
A veteran of the USPTO for over 28 years, Mr. Cabeca previously served as the Senior Advisor to the Under Secretary of Commerce for Intellectual Property and Director of the USPTO. In this role, he worked closely across Agency leadership to implement the policies and priorities of the USPTO. He began his career at the USPTO as a patent examiner after graduating from Widener University with a bachelor's degree in electrical engineering. Mr. Cabeca became a Supervisory Patent Examiner in 1997 and joined the Senior Executive Service in 2008 serving as a Patent Technology Center Director over the semiconductor and electrical systems technologies.
Mr. Cabeca has dedicated much of his career to the USPTO's outreach and education programs focusing on small businesses, startups and entrepreneurs. Over the years, he served in the Office of Petitions, the Office of Patent Legal Administration, the Office of Governmental Affairs and the Office of the Under Secretary. In 2006, Mr. Cabeca was appointed a Department of Commerce Science and Technology Fellow and was on special assignment to the Executive Office of the President in the United States Trade Representative's Office. At USTR, he worked with multiple agencies on a variety of international intellectual property rights issues and played an integral role in the Free Trade Agreement negotiations with the Republic of Korea
---
Milan Kapadia, Patent Portfolio Manager, The Boeing Company

Milan Kapadia has over 10 years of experience in intellectual property law including being a former Patent Examiner at the United States Patent & Trademark Office. Mr. Kapadia worked for major intellectual property law firms in Washington, D.C. and Orange County, prosecuting and managing patent portfolios of Fortune 300 companies to small startup companies. Furthermore, Mr. Kapadia spent one year living in India on a Fulbright fellowship researching changes to India's software patent law. Currently, Mr. Kapadia is Patent Portfolio Manager for The Boeing Company, where he is head of the global patent prosecution program for Being's software-related patents.
---
Sandri Sandro, Bugnion S.p.A.

Electrical Engineer, graduated from the University of Bologna (1979).  European and Italian Patent, Trademark and Design Attorney.  38-years experience in I.P. Former search and substantive Examiner, as well as assistant in the Board of Appeal "Electricity" at the European Patent Office, The Hague and Munich. Founder and Managing Partner of Europatent-Euromark Srl, which merged into Bugnion in 2014.  Expert in electronic, electrical, mechanical and software patents, fluently speaks English, German, French, Dutch and Italian.
---
Hector Gallegos, Partner, Morrison & Foerster
Hector Gallegos is a litigation and trial partner in Morrison & Foerster's Intellectual Property Group, and was formerly head of the firm's Los Angeles Litigation Department.  His practice focuses on patent litigation and other complex disputes on behalf of leading technology companies. Mr. Gallegos represents foreign and domestic businesses in patent litigation in United States District Courts, before the International Trade Commission, and before the Court of Appeals for the Federal Circuit. He has successfully litigated and tried numerous patent cases involving a range of technologies including programmable logic devices, integrated circuits, software, video processors, and mobile imaging systems, as well as a broad range of complex business matters including copyright infringement, software development disputes, and misappropriation of trade secrets.  He also counsels clients in support of licensing intellectual property rights worldwide.
---
Agnes Juang, Ph.D., Partner, Knobbe Martens

Agnes Juang is a partner at Knobbe, Martens, Olson & Bear, LLP. Her practice focuses on intellectual property protection and providing counsel to clients in the pharmaceutical, chemical, and medical device fields. Her expertise includes strategic worldwide patent procurement, portfolio development and management, counseling on patent strategy, patentability and infringement analysis, due diligence, and licensing.
She currently represents clients in the pharmaceuticals, energy storage, nanotechnology, polymer, ultrasound catheter, and cardiovascular industries.
Agnes earned her doctorate degree from California Institute of Technology, where her research focused on photoelectrochemistry at semiconductor/liquid and semiconductor/solid interfaces. She developed methods to protect silicon surfaces from oxidation by covalent attachment of polymer overlayers while maintaining its electrical property. Agnes also investigated the air stability of modified silicon surfaces using x-ray photospectroscopy and photoconductivity decay measurements.
---
Deputy Chief Judge Scott Boalick, Administrative Patent Judge
Deputy Chief Judge Boalick was appointed as an Administrative Patent Judge in April 2007.  Prior to his appointment to the Board, Deputy Chief Judge Boalick served as a patent attorney with the Department of the Navy at two different laboratories.  Before that, he served as an associate at the law firm of Fish & Richardson and as a Judicial Law Clerk to the Honorable Alvin A. Schall of the United States Court of Appeals for the Federal Circuit. In addition, Deputy Chief Judge Boalick worked as a radar systems engineer at Technology Service Corporation and served on active duty as an officer in the U.S. Navy.  Deputy Chief Judge Boalick earned a J.D., magna cum laude, from the Georgetown University Law Center where he was a Notes and Comments Editor of The Georgetown Law Journal and received the Leon Robbin Patent Award.  He earned both a M.S.E. in Systems Engineering and a B.S.E. in Electrical Engineering, magna cum laude, from the University of Pennsylvania.  Deputy Chief Judge Boalick is a member of the Virginia and District of Columbia Bars, and is registered to practice before the USPTO.
---
Shawn Ambwani, COO & SVP Legal, Unified Patents
Shawn Ambwani is COO and co-founder of Unified Patents. He is responsible for running operations, counsel & docket management, analytics, and marketing.  Some call him "the most disruptive person in IP."  He has written law review articles on PTAB analytics and procedures (linked here).   Previously, he was VP of Licensing and Business Development at Intertrust, responsible for patent and technology licensing programs with over $500 million in revenue.  Prior to that he served as EVP at Nexstreaming (KOSDAQ) and co-founded Envivio (NASDAQ), bought by Ericsson. Shawn has a JD/MBA from Boston University and a BS in Mathematics from UCLA. He is a member of the California Bar.
---
Ilja Bedner, Managing Director, LOT Network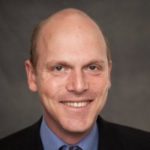 ---
Laura Burson, Partner, Sheppard, Mullin, Richter & Hampton LLP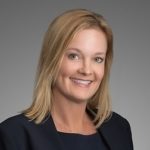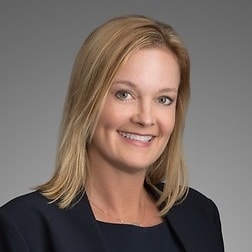 Laura M. Burson is a partner in the Intellectual Property Practice Group of Sheppard, Mullin, Richter & Hampton, LLP in Los Angeles, California and Co-Leader of the firm's Hatch-Waxman and Biosimilars Team.  She has served as lead counsel for some of the nation's biggest tech companies and focuses her practice on patent litigation and post-grant proceedings before the United States Patent and Trademark Office (USPTO).  Laura is also a registered patent attorney who counsels clients on intellectual property protection strategies and related issues. Her clients come from a broad range of technology areas, including medical devices, chemicals and chemical processes, biotechnology, pharmaceuticals, semi-conductors, computers, and other technologies.  She's a mentor and thought leader, serving as both an officer and a board member for the Los Angeles Intellectual Property Law Association (LAIPLA) as well serving on USC's IP Institute Planning Committee. She is one of the co-founding chairpersons of LAIPLA's Women-In-IP committee.  She has been named to The Recorder's "Women Leaders in Technology Law" list, which recognizes women attorneys in California who have "demonstrated leadership and expertise in solving the most pressing legal concerns technology companies can face," as well as the Daily Journal's list of Top Women Lawyers in California.   She is also active in pro bono matters, including serving as a volunteer prosecutor in criminal jury trials.
---
Oral Caglar, Associate General Counsel, California Institute of Technology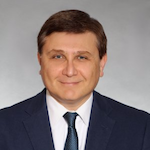 ---
Christopher Douglas, Partner, Alston & Bird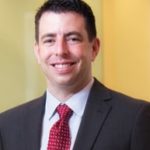 Chris Douglas is active in Alston & Bird's pre-grant and post-grant patent practice areas. Chris represents both petitioners and patent owners in post-grant proceedings and is recognized as one of the more active post-grant practitioners nationwide. Chris remains one of the few practitioners to tout confirmation of all claims in an inter partes review in a final written decision on behalf of a patent owner. In addition, he maintains a robust pre-grant patent prosecution practice. His familiarity with both pre-grant and post-grant proceedings informs his ability to counsel and secure foreign and domestic patent rights for his clients. Chris frequently speaks and publishes on patent post-grant proceedings, software patent eligibility and telecommunications-related patent strategies.
---
Sanjeev Mehta, Assistant General Counsel & Director, Verizon
---
Keith Newburry, VP, Chief Intellectual Property Counsel, Edwards Lifesciences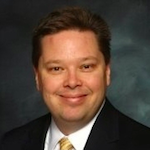 ---
Alexander Schlee, Schlee IP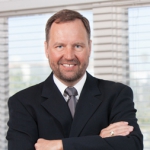 ---
** Los Angeles Intellectual Property Law Association (provider # 2083) certifies that this activity has been approved for MCLE credit by the State Bar of California in the amount of 5 hours.
PRICING:
In-House: $239 ($269 after January 22)
LAIPLA Members: $339 ($369 after January 22)
Non-Members: $439 ($469 after January 22)
Non-Member Special: $489 ($519 after January 22). Non-Members for the low price of $489 can purchase a ticket to Washington in the West and Membership in LAIPLA for 2017-2018, a savings of $25.
Clerks/Government Employees: $149 ($179 after January 22)
LAIPLA Student Members: $89 ($119 after January 22)
CANCELLATION POLICY
Pre-registration deadline is Monday, January 22.  After Monday, January 22, the registration fee increases by $30. Cancellations must be received by the pre-registration deadline of Monday, January 22.
---
SPONSORS
Diamond Sponsor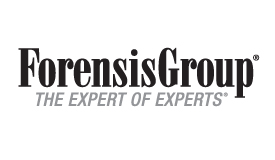 For over 25 years, ForensisGroup has provided the nation's top law firms with highly qualified expert witnesses and consultants. Experts referred by ForensisGroup have been thoroughly evaluated based on experience, education, track record, client feedback and much more. Over 20,000 clients have retained our experts in more than 30,000 cases nationwide. ForensisGroup takes a multi-disciplined approach, referring our clients to experts of various disciplines that may have an impact on the issues of the case. Clients benefit from free initial discussions with experts to gain better technical or scientific knowledge about their case. We offer free no-obligation recruiting.
Platinum Sponsor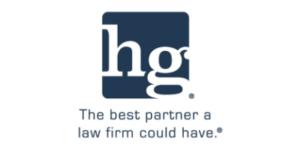 HG Deposition and Litigation Services is a global court reporting agency that specializes in the personalized  "customer service" approach from deposition to trial. We are known for our attention to detail, customized and responsive support, state-of-the-art deposition solutions,  trial preparation services, and pricing structures that help manage and predict deposition cost.
Since 1979, HG Deposition and Litigation Services has been a player in global deposition and trial coverage and has employed more than 2,500 Certified Court Reporters worldwide. With an average tenure of over 15 years each, our dedicated team of litigation support specialists and certified court reporters are ready to assist you in all aspects of deposition services, trial support, videography/multimedia services, and electronic copying or scanning services. Please give us the opportunity to earn your trust and business. 
Lunch Sponsor

Our intellectual property clients come in all sizes—from the largest global companies to individual entrepreneurs. What they have in common are big ideas. For the last 40 years, Morrison & Foerster has been synonymous with big ideas in intellectual property. Our intellectual property practice regularly ranks as one of the top IP practices in the U.S., and was named "IP Firm of the Year" byChambers USA and "IP Practice of the Year" by Law360 in 2013. Our clients benefit not only from the courtroom prowess of our litigators—and their abilities to resolve disputes short of trial—but also from our experienced patent prosecutors and technology transactions specialists who bring their sophisticated technical insights to bear in shaping and implementing our clients' IP strategies. With more than 250 IP practitioners, Morrison & Foerster has the size, talent, and global presence to handle any issue of IP law.
Cocktail Reception Sponsor


Kilburn & Strode is independently recognized as one of Europe's leading IP firms with over 100 patent and trade mark professionals working in our London and Munich offices. From our San Francisco liaison office we're able to provide European IP advice directly to US corporates and attorneys in the San Francisco Bay Area, California and the wider United States.
We're proud that our clients see us as an extension of their team due to our mix of best in class advice delivered in a friendly and approachable working style. It is this mix that we believe defines our identity that we actively promote by the continued development of our people via education, diversity and wellbeing initiatives.
Gold Sponsor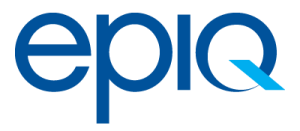 Epiq is a worldwide provider of legal services and technology, serving law firms, corporations, financial institutions and government agencies—helping them manage the complex data and logistics of eDiscovery, bankruptcy and class action.

Fox Rothschild LLP is a national law firm known for client service and agility in problem solving. With 850 attorneys in 22 offices nationwide, we provide a full range of legal services to public and private companies — from startups and family-run businesses to multinational corporations — in the United States and more than 50 foreign countries. Our Intellectual Property practice group, which has more than 100 attorneys, represents clients in patent prosecution and transactions, patent litigation, post-grant proceedings, trademarks, copyrights, International Trade Commission litigation, licensing, trade secrets and Hatch-Waxman litigation.
Silver Sponsors
BlackStone Discovery is Silicon Valley's premiere eDiscovery consulting and litigation support provider, working with leading Fortune 500 companies and AM Law 100 firms. Since 2003, BlackStone Discovery has customized solutions for the most complex eDiscovery needs and high profile Forensic Investigations. Leveraging industry leading technology and employing proprietary applications with a team of highly trained professionals, BlackStone Discovery is devoted to delivering the most cost effective and defensible solutions available. BlackStone's service offerings span the entire EDRM including Forensic Imaging & Internal Investigations, Relativity Hosting Solutions, Attorney Document Review, Early Data Analysis (EDA), Technology Assisted Review, Enterprise Discovery Protocols (EDP), and Case Management Consultation.

The Right Experts, Every Time
In its two-decade history of excellence, IMS ExpertServices has provided hundreds of experts in support of high-stakes intellectual property litigation. We believe that registries and databases fall short of capturing the nuance and intricacies required of experts engaged in IP disputes. We deliver the best experts in the world, not the best experts in a directory.
Litigation is full of surprises.  The value of having IMS ExpertServices as a partner is that we are never surprised. A full research, recruiting, and project support team ensures that little issues don't become big issues and everyone involved is well-informed and positioned for the best outcome. In short, we deliver experts who position you for the win. Connect with us today.
Contact: ims-expertservices.com, 877-838-8464

Veritext, the global leader in Court Reporting and Deposition Services, has more than 45 offices
nationwide, offering complimentary fully-appointed conference rooms and deposition suites.
We operate using the highest levels of Data Security and are HIPAA and PII compliant.
Let us show you our newest time-saving tool, ACE (Advanced Case Exhibits), to help you
manage your exhibits, as well as introduce you to Native Evidence Capture, to help you create
compelling trial presentations! Contact us at www.veritext.com or 877.207.0062.
Bronze Sponsors

Throughout its fifty years activity Bugnion has grown and expanded up to becoming one of the foremost European and Italian partners in the market of intellectual property.
Currently totalling more than 200 staff, Bugnion's network includes 16 offices in Europe and the U.S.
With a pool of 72 patent, trademark, design attorneys fully qualified at the Italian Patent and Trademark Office and EUIPO (30 of them patent attorneys fully qualified at EPO and WIPO and 20 attorneys at law), Bugnion handles more than 8,200 clients in Italy and all over the world, almost  27,000 patents, models and designs and more than 45,000 trademarks, which has the company rank among the top three Italian and European attorneys and the top five CTM filers in Europe.
Sustained by a legal, technical, scientific and linguistic background and a wide-ranging professional expertise both nationwide and worldwide, Bugnion professionals are certified attorneys before the appropriate European (EUIPO, WIPO, EPO) and Italian (UIBM, SIAE) offices.
Our professionals' skills are the outcome of in-house training aimed to junior associates and of on-going up-dating programmes addressing senior associates and partners.
Bugnion is the first representative filer of registered Community design applications from Italy and the second representative in the whole Europe for 12 months to May 2016.
Bugnion is the second representative filers of EU Trademark Application from Italy and globally the ninth representative filers of EU Trademark Application from Europe for 12 months to May 2016.
Opposition and litigation team dedicated to handling a high number of oppositions and appeal procedures before the EPO with a general success rate of 80%.


Docket Navigator is a powerful research database built specifically for the needs of lawyers and other litigation professionals.  We extract and curate patent, trademark, copyright and antitrust litigation data from the U.S. district courts, the ITC and the PTAB every day. With Docket Navigator you have access to the Docket Report, a daily summary of every significant event in the world of patent litigation, as well as New Case Alerts, Docket Alerts and 24/7 access to the research database and powerful analytics.
TPR supports high-achieving IP attorneys with trusted prior art research and analysis. TPR draws on 20 years of experience along with the success of thousands of cases to uncover critical prior art through an extensive collection of databases as well as on-the-ground native language sources in over 40 different countries.
DATE AND TIME
Thursday, January 25, 2018
8:30 AM – 5:30 PM
LOCATION
Luxe Sunset Boulevard Hotel
11461 Sunset Boulevard
Los Angeles, CA 90049