With 31 (and counting), LAIPLA thanks the following Member Firms and Companies for their support this past year.
If your firm or company is not listed below, please consider becoming a Member Firm.
LAIPLA MEMBER FIRMS AND COMPANIES 2017-2018
Abbott Medical Optics, Inc. | Akin Gump Strauss Hauer & Feld LLP | Alston & Bird LLP | Amgen Inc. | Blakely, Sokoloff, Taylor & Zafman | Brooks Kushman | Cypress LLP | Edwards Lifesciences | Fish & Richardson | Fox Rothschild LLP | Fulwider Patton LLP | Glaser Weil Fink Howard Avchen & Shapiro LLP | Haynes and Boone, LLP | Hueston Hennigan LLP | Irell & Manella LLP | Kirkland & Ellis LLP | Knobbe, Martens, Olson & Bear, LLP | Latham & Watkins, LLP | Lewis Roca Rothgerber Christie LLP | Manatt, Phelps & Phillips, LLP | McKool Smith | Milbank, Tweed, Hadley & McCloy LLP | Morrison & Foerster LLP | Munchkin, Inc. | Munger, Tolles & Olson LLP | O'Melveny & Myers LLP | Pillsbury Winthrop Shaw Pittman LLP | Quinn Emanuel Urquhart & Sullivan, LLP | Sheppard Mullin Richter & Hampton LLP | Sidley Austin LLP | Stradling Yocca Carlson & Rauth, P.C. | Venable LLP | Wilmer, Cutler, Pickering, Hale, Dorr LLP | Wilson Sonsini Goodrich & Rosati | Womble Bond Dickinson
---

Click here to download Member Firm Membership Information
---
Abbott Medical Optics, Inc.
---
Akin Gump Strauss Hauer & Feld LLP
Akin Gump's nationally recognized patent trial attorneys excel in litigating technically complex, high-stakes patent infringement cases and have an extensive history of representing clients in known "hotbeds" of patent litigation, having handled over 300 patent infringement cases in the last 5 years alone. approximately 80% of our lawyers hold technical degrees. We represent clients in every major industry, including computer hardware and software, telecommunications, semiconductor, gaming, consumer electronics, smart phones, energy, automotive, financial services, medical devices, pharmaceuticals, and life sciences, in matters involving a wide range of intellectual property issues.
---
Alston & Bird has one of the largest Intellectual Property practices among general practice law firms in the U.S., with over 150 attorneys practicing IP law 100 percent of the time. Our focus is the integrated delivery of first quality, complex legal advice in a number of areas: IP protection and enforcement services including patent, trademark and copyright, IP litigation and technology, and privacy and IP transactions expertise. Our IP practice is consistently ranked by major industry publications, including Corporate Counsel and Intellectual Property Today, as a top performer for counseling, licensing, IP litigation and patent prosecution. In 2015, Alston & Bird was named "International Trade Commission Firm of the Year" by Managing Intellectual Property.
---
Amgen, a biotechnology pioneer, discovers, develops, and delivers innovative human therapeutics. Our medicines help millions of patients in the fight against cancer, kidney disease, rheumatoid arthritis, bone disease, and other serious illnesses. With a deep and broad pipeline of potential new medicines, we continue to advance science to serve patients.
---
Brooks Kushman is a national leader in intellectual property and technology law, serving clients nationally and internationally from our offices in California, Michigan and Washington D.C. We have earned a reputation for providing innovative solutions in high-stakes litigation, prosecution and licensing to meet our client's evolving needs.  Our team of legal professionals represents clients across a variety of industries with respect to protection, enforcement and monetization of IP, including patents, trademarks, copyright and trade secrets.
---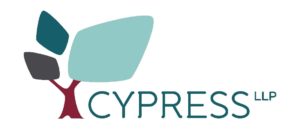 Cypress LLP is an innovative law firm based in Los Angeles, California, with a satellite office in San Francisco. Our team of international attorneys provides transactional, litigation, and appellate services, in all aspects of intellectual property law, including patents, trademarks, copyrights, fine art law, and trade secrets. We guide businesses and entrepreneurs through complex decision making to solve problems and create value in unexpected ways. We treat our clients' businesses as our business by actively promoting our clients to improve their business and lives. Our firm's mission is to transform how people experience working with lawyers. Please contact Bob Muller, Partner and Chair of our IP Group, at bob@cypressllp.com for all your legal needs.
---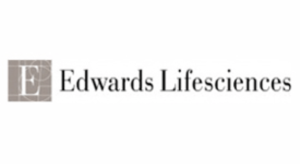 Edwards Lifesciences is the global leader in patient-focused medical innovations for structural heart disease, as well as critical care and surgical monitoring. Driven by a passion to help patients, the company collaborates with the world's leading clinicians and researchers to address unmet healthcare needs, working to improve patient outcomes and enhance lives.
---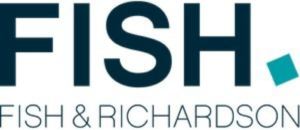 Fish & Richardson is a global intellectual property law firm offering patent prosecution, counseling, and litigation; trademark and copyright prosecution, counseling, and litigation; and commercial litigation services. Established in 1878, and now with more than 400 attorneys and technology specialists in the U.S. and Europe, our success is rooted in our creative and inclusive culture which values the diversity of people, experiences, and perspectives. Fish is the number one ranked U.S. patent litigation firm, handling nearly three times as many cases as our nearest competitor; a powerhouse patent and trademark prosecution firm; a top-tier trademark and copyright litigation firm; and the most-active firm at the Patent Trial and Appeal Board. Fish continues to win cases worth billions in controversy – often by making new law – for the world's most innovative and influential technology leaders. For more information, visit fr.com or follow us at @FishRichardson.
---
Fox Rothschild LLP is a national law firm known for client service and agility in problem solving. With 850 attorneys in 22 offices nationwide, we provide a full range of legal services to public and private companies — from startups and family-run businesses to multinational corporations — in the United States and more than 50 foreign countries. Our Intellectual Property practice group, which has more than 100 attorneys, represents clients in patent prosecution and transactions, patent litigation, post-grant proceedings, trademarks, copyrights, International Trade Commission litigation, licensing, trade secrets and Hatch-Waxman litigation.
---
Fulwider Patton LLP has a long tradition of securing intellectual property protection for its clients. With commitment, concern, creativity, and competence, we forge close relationships with our clients by developing a knowledgeable understanding of their technology and industries, being responsive to their needs, and providing timely intellectual property solutions.
---
Glaser Weil Fink Howard Avchen & Shapiro LLP
Glaser Weil, based in Los Angeles, is one of the country's premier full-service law firms. The Firm advises a roster of diverse, selective clients — from start-ups to large global corporations to high-profile entertainers and other well-known individuals – with an unprecedented level of dedication and commitment. Glaser Weil's Intellectual Property Group has a winning track record for the enforcement and defense of patent, trademark, copyright and trade secrets claims in trials, arbitrations and appeals nationwide, including before the ITC and the PTO.  Chambers USA and Best Lawyers in America continually rank the Firm's IP litigators among the top of their field for their expertise in complex, high-profile patent and copyright litigation, and as one of the top 10 choices nationally in trademark litigation.
---

Haynes and Boone is an international corporate law firm with offices in Texas, New York, California, Chicago, Denver, Washington, D.C., London, Mexico City and Shanghai, providing a full spectrum of legal services in energy, technology, financial services and private equity. With more than 550 lawyers, Haynes and Boone is ranked among the largest U.S.-based firms by The National Law Journal, The American Lawyer and The Lawyer.
---
Hueston Hennigan has achieved historic results in trials and appeals across the country, including winning and defeating multi-billion dollar actions, and is recognized as one of the top trial boutiques in the country.  Our diverse trial teams reflect the profiles of our juries.  From day one we do things differently: our focused preparation and aggressive posture in the first 90 days of a matter help us achieve the most successful and cost-effective outcomes for our clients.  Our trial-driven focus maximizes our client's vantage point at all stages of litigation, whether enforcing our clients' IP and defending our clients from other's alleged IP.  Overall, our extensive experience and specialized knowledge allow us to litigate efficiently and cost-effectively, and have taught us how to distill complex, technical subjects into clear, concise legal arguments and trial themes.  We excel in complex, high-technology, high-stakes cases.
---
Irell & Manella LLP is a full-service law firm with offices in Los Angeles and Newport Beach, CA. Founded in 1941, Irell is nationally recognized for its litigation, intellectual property, entertainment, corporate, tax, bankruptcy and insurance practices. Irell's clients include public companies, universities, individuals and leading-edge entrepreneurial companies. For more information, please visit www.irell.com.
---
Founded more than 100 years ago, Kirkland & Ellis is a 2,200-attorney law firm representing global clients in complex intellectual property and technology, litigation and dispute resolution/arbitration, corporate, restructuring, real estate, and tax matters. Kirkland's nationally-recognized intellectual property practice has approximately 230 intellectual property lawyers who are experienced in a variety of technical disciplines and registered to practice before the U.S. Patent and Trademark Office. Kirkland has one of the most respected intellectual property, copyright, trademark, trade secret misappropriation, and advertising matters. The practice also includes 45 lawyers fully dedicated to negotiating, structuring and closing complex transactions relating to technology and IP.
---
Knobbe, Martens, Olson & Bear, LLP
Consistently ranked among the top intellectual property firms in the nation and worldwide, Knobbe Martens has close to 275 lawyers and scientists and dedicates its practice to all aspects of intellectual property and technology law, including litigation.  Knobbe Martens serves a diverse group of clients from multinational corporations to emerging businesses of all stages.  The firm is headquartered in Orange County, California, with offices in Los Angeles, New York, San Diego, San Francisco, Seattle and Washington, D.C., and enjoys an international reputation for excellence.  More information about the firm can be found at www.knobbe.com.
---
Lewis Roca Rothgerber Christie LLP
Lewis Roca Rothgerber Christie is a premier U.S.-based law firm, serving clients from around the world in complex litigation, intellectual property, business transactions, labor and employment, regulatory counseling, and government relations. More than 275 lawyers strong, we are large enough to handle virtually any matter, no matter how sophisticated, but small enough to preserve our culture of legal excellence and exceptional client service.
---
Manatt, Phelps & Phillips, LLP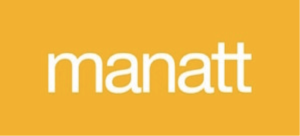 Manatt, Phelps & Phillips, LLP is one of the nation's leading law firms, representing a sophisticated client base—including Fortune 500, middle-market and emerging companies—across a range of practice areas and industry sectors. The Intellectual Property Group at Manatt—deeply entrenched in Southern California, Silicon Valley, New York and Washington D.C.—brings decades of experience successfully asserting, and defending against, claims of infringement of patent (utility and design, and in all of the major technology areas), trademarks, trade dress, trade secrets and copyrights for our clients, which include many of the world's leading tech companies and brands. Our IP Group includes a large number of patent and other IP specialists and has built a reputation for innovative and efficient approaches to some of the most complex and mission-critical challenges in this field.
---

In intellectual property cases, McKool Smith's courtroom track record is unrivaled. Since 2006, the firm has secured eight nine-figure patent infringement verdicts—more than any other law firm in the country—and seven eight-figure patent-infringement verdicts. As noted in Lex Machina's Patent Litigation Damages Report, since 2000, McKool Smith has won more patent litigation damages than any other law firm in the United States ($2.04 Billion). In January 2016, the firm was awarded "IP Firm of the Year" for the second consecutive year by Benchmark Litigation. The firm has also been awarded "Plaintiff IP Firm of the Year" by Managing IP and "IP Group of the Year" by Law360. These are just some of the accolades that have helped McKool Smith become what The Wall Street Journal describes as "…one of the biggest law firm success stories of the past decade."
---
Milbank, Tweed, Hadley & McCloy LLP
Milbank is an international law firm with offices in major cities around the world. For nearly 150 years, the firm has provided premier service to international clients. This service extends to fully meet our clients' intellectual property needs.
Milbank's Intellectual Property group is a fully integrated, full-service practice representing clients worldwide in arbitration, licensing and litigation in all courts of the United States, United Kingdom and the European Court of Justice. The group also serves clients in administrative proceedings regarding patents, trademarks, trade secrets and copyrights in agencies such as the U.S. Patent & Trademark Offices, the European Patent Office, the International Trade Commission, and the U.S. Customs Service. Our attorneys have technical training and diverse backgrounds and are conversant with the intellectual property laws and emerging legal developments across the globe.
---

Our intellectual property clients come in all sizes—from the largest global companies to individual entrepreneurs. What they have in common are big ideas. For the last 40 years, Morrison & Foerster has been synonymous with big ideas in intellectual property. Our intellectual property practice regularly ranks as one of the top IP practices in the U.S., and was named "IP Firm of the Year" byChambers USA and "IP Practice of the Year" by Law360 in 2013. Our clients benefit not only from the courtroom prowess of our litigators—and their abilities to resolve disputes short of trial—but also from our experienced patent prosecutors and technology transactions specialists who bring their sophisticated technical insights to bear in shaping and implementing our clients' IP strategies. With more than 250 IP practitioners, Morrison & Foerster has the size, talent, and global presence to handle any issue of IP law.
---
Munchkin, Inc. is a privately held, global company headquartered in North Hills, California.  Munchkin, Inc. creates baby products that excite, delight and make life easier for today's parents. Founded in 1991, Munchkin, Inc. has always placed great emphasis on innovation, redefining what baby products can achieve. As a result, Munchkin has reinvigorated the category with improvements such as a 2-in-1 bottle brush design and White Hot® Technology that lets moms know if the bath water or the car interior is too hot. A strategic partnership with Church & Dwight Co., Inc., the maker of ARM & HAMMER™ baking soda, resulted in a line of diapering products that work with pure, natural baking soda, including the ARM & HAMMER™ Diaper Pail by Munchkin, winner of the American Baby Bests Award. Munchkin, Inc. has won more than 40 industry awards, including multiple wins of the coveted Target® Corporation Partner Award of Excellence, the ASDA stores partnership award, and the Toys "R" Us 2012 Vendor of the Year award. Endorsed and recommended by sleep and safety experts, medical professionals, toy specialists and parents, Munchkin products can be found at retail outlets internationally. For more information, please visit www.Munchkin.com.
---
For more than 50 years, Munger, Tolles & Olson attorneys have been partnering with clients on their most important and complex cases and deals. With offices in Los Angeles, San Francisco and Washington, D.C., we maintain a national and international practice. From high-stakes patent disputes to headline-grabbing copyright infringement claims, Munger, Tolles & Olson is known for obtaining positive results in complex intellectual property litigation for high-profile clients.
---

Since its founding in 1885, O'Melveny & Myers LLP has been on the cutting-edge of legal activity. Today, driven by its values of excellence, leadership, and citizenship, O'Melveny is an acknowledged nationaland international leader in providing legal services to clients around the world. Our intellectual property lawyers have broad industry experience and specialized academic backgrounds, including advanced technical and scientific degrees. We counsel on the acquisition, exploitation, and enforcement of intellectual property rights, and, for decades, have prevailed in must-win cases, litigating patent, trademark, copyright, and trade secrets matters in forums around the nation, both at the trial and appellate levels.
---
Pillsbury Winthrop Shaw Pittman LLP
Pillsbury's Intellectual Property practice advises clients on developing successful and comprehensive IP strategies by protecting, managing, asserting, defending and leveraging their IP assets. We field a team of more than 100 IP attorneys, plus technical consultants and patent agents, in Los Angeles, Palo Alto, San Diego, San Francisco, Silicon Valley, Austin, New York, Northern Virginia, Washington, DC, Tokyo, London and other offices around the country and abroad. Our IP team has a wide range of advanced scientific and technical degrees in areas including electrical and mechanical engineering, chemistry, biology, physics and a number of other technical disciplines. www.pillsburylaw.com
---
Quinn Emanuel Urquhart & Sullivan, LLP
Quinn Emanuel is a 780+ lawyer business litigation firm—the largest in the world devoted solely to business litigation and arbitration with 22 global office locations.  Firm lawyers have tried over 2,600 cases, winning 88% of them.  When representing defendants, Quinn Emanuel's trial experience gets better settlements or defense verdicts.  When representing plaintiffs, Quinn Emanuel lawyers have won over $60 billion in judgments and settlements.  Quinn Emanuel has also obtained five 9-figure jury verdicts, thirty-four 9-figure settlements, and fifteen 10-figure settlements.
---
Sheppard Mullin Richter & Hampton LLP
Sheppard Mullin was founded in 1927 on the principle that the firm would succeed only it its attorneys delivered prompt, high quality and cost-effective legal services. Today, Sheppard Mullin continues to be guided by this philosophy and has grown to over 800 attorneys in 16 offices around the world. We are well positioned to help companies both protect their intellectual property rights and exploit their commercial potential. Our broad bench covers patents, trademarks, copyrights, trade secrets, false advertising, and other matters involving intellectual property, as well as the optimal structuring of transactions and negotiations involving IP. We represent clients ranging from Fortune 500 corporations to start-ups and individuals across a wide spectrum of industries, tailoring solutions to meet each client's unique needs and stage of development. Our attorneys are consistently recognized as being leaders in the field and have the experience to handle any of our clients' intellectual property needs.
---

Sidley's Intellectual Property Litigation group is composed of nearly 100 lawyers who provide a full range of patent, trade secret and unfair competition, false advertising, copyright and trademark litigation involving a range of technologies, including life sciences, medical devices, computer software, telecommunications and electronics. Among those lawyers are individuals with graduate-level scientific training in diverse technologies, such as biochemistry and electrical engineering. We have also defended some of the world's best-selling prescription drugs, including in Hatch-Waxman cases. Many of these patent cases have been high stakes with many millions of dollars at risk. In addition, the firm has many experienced patent litigators able to assist patent owners and patent challengers in administrative litigation proceedings before the Patent and Trademark Office. Our PTO Contested Proceedings Practice offers clients a sophisticated, litigation-focused approach that maximizes the advantages that inter partes and post grant review proceedings and derivation proceedings procedures offer. Sidley's Technology and IP Transactions lawyers advise on leading-edge tech and IP transactions. We handle licensing, development, collaborations and joint ventures, outsourcing, standards setting, IP purchases and sales, and the IP and tech aspects of mergers and acquisitions. We devote a large and increasing share of our time to cross-border transactions, particularly in Asia Pacific and Europe.
---
Stradling Yocca Carlson & Rauth, P.C.

Stradling is a premier business law firm with over 130 attorneys in ten offices across California, Colorado, Nevada and Washington. Stradling represents companies and other entities which seek a sophisticated law firm with experienced counsel to guide critical transactions and disputes. Originally founded in 1975 to represent Southern California's most innovative emerging growth companies, Stradling is known today as a leading full-service business law firm representing high growth and established organizations across a wide range of industries. The firm has built its practice around its clients' core needs. Stradling's size, structure and culture allow it to provide big-firm representation with small-firm flexibility and responsiveness. Today Stradling serves established and emerging companies, municipalities and global organizations using that very premise.
---
At Venable LLP, we are strategically positioned to advance our clients' business objectives in all areas of intellectual property, as well as corporate law, complex litigation, and regulatory and government affairs. Our Intellectual Property Practice comprises over 75 attorneys and patent agents with a broad range of experience in IP litigation, patent prosecution and counseling, trademark portfolio management and enforcement, copyright protection, transactions and licensing, and brand and content protection. We combine the breadth of a full-service firm with the depth of IP experience usually found only in boutiques. Our practitioners draw on their diverse backgrounds in science and technology as well as previous in-house and government experience to provide clients with comprehensive strategies to protect, enforce, and maximize valuable IP assets. Venable offers a balance of aggressive and efficient litigation practice with strategic counseling savvy in all areas of IP, making us the choice of leading companies here and abroad.
---
Wilmer, Cutler, Pickering, Hale, Dorr LLP
WilmerHale helps clients at every stage of growth in every aspect of their business that involves the acquisition, exploitation or protection of intellectual property. We offer full-service IP coverage across a broad spectrum of technologies and product categories, handling all aspects of patent, trademark, copyright and trade secret law. In 2015, BTI Consulting Group recognized WilmerHale as the "Most-Favored IP Department" in the United States, one of five "Go-To IP Firms," one of six "Go-To IP Litigation Firms," and one of two that are the "Best at Complex IP Litigation." WilmerHale has been included on The National Law Journal's IP Hot List each year since 2011, and in that same period Chambers USA has continuously ranked WilmerHale's IP Practice band one, noting our teams "are outstanding at all levels, combining first-rate technical and legal acumen and great trial skills." We leverage the experience of more than 200 attorneys and technology specialists, with more than 160 holding degrees in technological, engineering or scientific fields, and 70 lawyers and agents registered to practice before the US Patent and Trademark Office (USPTO).
---
Wilson Sonsini Goodrich & Rosati

For more than 50 years, Wilson Sonsini Goodrich & Rosati has offered a broad range of services and legal disciplines focused on serving the principal challenges faced by the management and boards of directors of business enterprises. The firm is nationally recognized as a leader in the fields of corporate governance and finance, mergers and acquisitions, private equity, securities litigation, employment law, intellectual property, and antitrust, among many other areas of law. With deep roots in Silicon Valley, Wilson Sonsini Goodrich & Rosati has offices in Austin; Beijing; Boston; Brussels; Hong Kong; Los Angeles; New York; Palo Alto; San Diego; San Francisco; Seattle; Shanghai; Washington, D.C.; and Wilmington, DE. For more information, please visit www.wsgr.com.
---
Womble Bond Dickinson is a full-service, transatlantic law firm representing clients throughout the US and globally from 27 US and UK office locations, including in Los Angeles, Orange County, Palo Alto and Sunnyvale, California. Protecting, maximizing and monetizing our clients' technology and intellectual property assets is a core strength of our firm. Please visit us at www.womblebonddickinson.com.
---