LAIPLA Officers & Board of Directors 2022-2023
Our Board of Directors manages the affairs and directs the conduct of the business of the Association, subject to the By-Laws and the Articles of incorporation. Meet our team!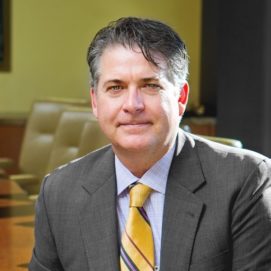 David Randall, President
David A. Randall is a shareholder with Hackler Daghighian Martino & Novak. Based in Los Angeles, he routinely represents clients in complex IP litigation matters, including patent, trademark and trade secret litigation, throughout the United States, as well as in multijurisdictional matters. David's practice also includes post-grant proceedings with the Patent Trial and Appeal Board. He has advised clients on over twenty inter partes review and ten patent interference proceedings. As a registered patent attorney, David is authorized to practice before the U.S. Patent and Trademark Office, and routinely counsels clients in the development and management of worldwide intellectual property portfolios. He has prosecuted hundreds of patents not only in the United States, but throughout Africa, Asia, Europe and Latin America. Patents he has prosecuted have been successfully licensed or asserted multiple times.
David's experience covers a broad range of technologies, including technologies in the 3D printing, aerospace, automotive, biofuels, chemical, consumer products, electronics, fashion, Internet, laser, medical device, material science, optics, and software and data storage industries.
David graduated cum laude with his Juris Doctor from the Sandra Day O'Connor College of Law, and he graduated with honors from the University of Arizona with a Bachelor of Science in Metallurgical Engineering. Before receiving his J.D., he worked as an engineer for both Motorola and Hughes Missile Systems Co.
David has been consistently recognized by Best Lawyers in America as one of the top intellectual property litigators in America. He is also active in the IP community; he is currently on the Board of the LAIPLA and co-chaired the 2014 and 2018 LAIPLA Spring Seminar Planning Committees, he has been an active member of the Intellectual Property Owners Association's U.S. Post-Grant Patent Office Practice Committee since 2013, and he is a member of the Planning Committee for the USC IP Institute.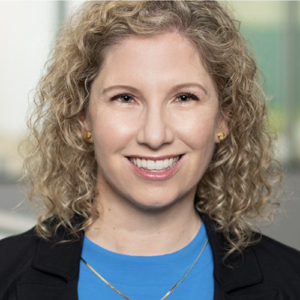 Erica Van Loon, Vice President
Erica J. Van Loon is a Partner at Nixon Peabody in Los Angeles, California. She is an experienced IP trial lawyer and has a winning track record litigating copyright, trademark, patent, rights of publicity, trade secrets, invasion of privacy, defamation, business interference, and other media and entertainment claims. Erica was named the 2019 Intellectual Property Attorney of the Year by the Los Angeles Business Journal. She has successfully represented a wide range of clients in IP litigation matters including Bally Gaming, VIZIO, British Broadcasting Corporation, Target Corporation, Walmart, Conan O'Brien, Morgan Creek Productions, Lionsgate Films, Topson Downs of California, Red Bull, ASCAP, Abbott.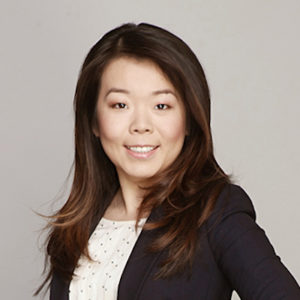 Xinlin Morrow, Treasurer
Xinlin Morrow is the principal at the Morrow Firm in Century City.  Xinlin is a strategic business and IP lawyer with a decade of experience litigating and advising clients on complex business disputes involving patents, trade secrets, trademarks, and contracts. Before founding the Morrow Firm, Xinlin practiced law at national litigation powerhouses Irell & Manella and Hueston Hennigan with a focus on business and IP litigation.
Xinlin received her B.A. in Economics from Middlebury College in 2007, and her J.D. from Columbia Law School in 2010.
Xinlin has chaired LAIPLA's Judges' Night and Law School Roadshow committees.
Favorite LAIPLA event: Spring seminar 2018 at the beautiful Ojai Valley Inn.
Favorite LAIPLA memory: Judges' Night 2020, where a wonderful panel of federal judges discussed wide-ranging topics including artificial intelligence and diversity in IP law.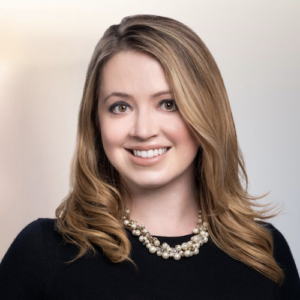 Sarah Cork, Secretary
Dr. Sarah M. Cork is an associate in Quinn Emanuel's Los Angeles office.  Her practice focuses on patent litigation in the life sciences sector, with an emphasis on pharmaceutical, medical device, Hatch-Waxman, and BPCIA matters, and she has represented both patentees and patent challengers in district courts and at the Federal Circuit. Leveraging her extensive scientific training, Sarah understands her clients' technology at a deep level, and she is skilled at translating complex technical concepts for a lay audience.
Sarah earned her J.D., cum laude, from the University of Michigan Law School, where she was Editor-in-Chief of the Michigan Telecommunications & Technology Law Review.  Before law school, she received a Ph.D. in Neuroscience from Emory University, where her dissertation research focused on characterizing novel therapeutics for brain tumors.  She earned B.S. degrees in Biological Anthropology/Anatomy and Biology from Duke University.
Favorite LAIPLA Event:  The 2020 Fall Patent Program (co-chair).
Favorite LAIPLA Memory:  Being called up on stage to participate in a magic trick during the 2019 holiday party at the Magic Castle.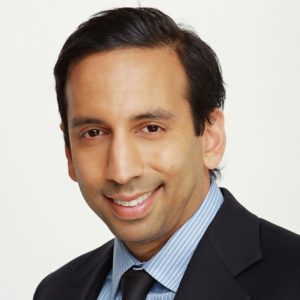 Ashe Puri, Past President
Ashe Puri is a partner at Maynard Cooper & Gale.  Ashe is a patent litigator whose practice focuses primarily on litigating technology and medical device patents.  In addition to being a registered patent attorney, Ashe also regularly counsels clients on licensing transactions and IP portfolio management.  Prior to joining Maynard Cooper & Gale, Ashe practiced in New York City and Palo Alto.
Ashe holds a number of leadership positions in the Los Angeles community.  In addition to being a two-term board member of the LAIPLA, Ashe is a past president of the South Asian Bar Association of Southern California and sits on the Board of Directors of the Asian Pacific American Bar Association of Los Angeles County and the Public Interest Foundation of the South Asian Bar Association.  Ashe currently serves as the Board Liaison to the LAIPLA's Washington in the West Committee and the LAIPLA In-House Outreach Committee and previously chaired the Young Lawyers Committee.
Favorite LAIPLA Event:  Washington in the West which Ashe has chaired and served as the Board liaison from 2015-present.  The event is a great way to get to speak with members of the Patent Office.
Favorite LAIPLA Memory:  Directors Dr. Christal Sheppard and John Cabeca's presentations at the 2016 and 2017 Washington in the West.  Both provided a lot of insight into developments at the Patent Office.
Hans L. Mayer, Director since 2020
Hans Mayer is a partner in the Los Angeles office of Knobbe Martens. Mr. Mayer represents clients in district courts throughout the country, as well as the TTAB and PTAB.  His cases have covered a wide array of technologies and products, including transcatheter heart valve replacement and repair devices, energy drinks, signal boosters, genetic sequencing devices, recreational watercraft, and Emmy Award-winning documentaries.  He also advises clients with respect to worldwide brand protection and has directed enforcement matters across the globe.
Mr. Mayer received a B.S. in Biomedical Engineering from Brown University and his J.D. from Loyola Law School where he was a member of the St. Thomas More Honor Society as well as an Editor on the Loyola of Los Angeles Entertainment Law Review.
Favorite LAIPLA Event:  Washington in the West which Hans co-chaired in 2020 and served as a moderator in 2019.  The event is a great way to connect IP practitioners from around the country.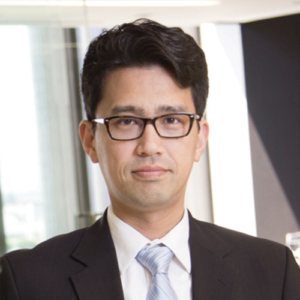 James Abe, Director since 2021
James Abe is a partner in Alston & Bird's Intellectual Property Group and a member of the Biotechnology, Pharmaceutical & Life Sciences Patent Litigation Team and Japan Business Team. James counsels a wide range of companies on all aspects of intellectual property law, with a focus on advising on patent, trade secret, trademark, copyright, and privacy and data security disputes and procuring patent and trademark rights.
James is fluent in Japanese and counsels many Japanese companies on their U.S. legal needs, including intellectual property and technology matters, commercial and business disputes, and cross-border transactions. He also regularly represents Japanese companies in court and before the U.S. Patent and Trademark Office.
James earned his J.D., cum laude, from the University of San Diego School of Law, where he served as a member of the San Diego Law Review and received the CALI award in Patent Law. He earned his B.S. in chemistry from the University of California, Irvine. Before law school, James worked at Terumo Cardiovascular Systems Corp. for seven years, where he worked on various patient monitoring systems.
Favorite LAIPLA event: WIW because it's one of the few local events where we get to hear from prominent guest speakers from the USPTO and it was one of the first LAIPLA events I attended.
Favorite LAIPLA memory:  2019 Spring Seminar.  The location was great and I enjoyed playing poker games with everyone.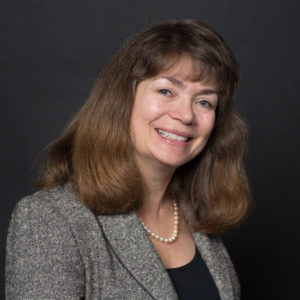 Amy Breyer, Director since 2021
Amy Breyer, a 2021 Pasadena Top Lawyer, is an intellectual property attorney with a passion for trademarks and copyrights. She also has extensive experience drafting and negotiating a variety of commercial contracts, from initial master services and non-disclosure agreements, to ongoing vendor, supplier and employee contracts to dissolution agreements.  Amy is equally comfortable proceeding before the TTAB, in mediation, arbitration or the courtroom. She has two decades of experience in all stages of trial and appellate litigation – both state and federal, plaintiff and defense – handling a wide range of contract, tort, statutory and constitutional claims.
Before graduating from Northwestern University School of Law in Chicago, Amy interned with the Cook County State's Attorney Office, the U.S. Attorney's Office for the Northern District of Illinois and the Hon. Ruben Castillo, United States District Court, Northern District of Illinois. She also founded a student chapter of the Animal Legal Defense Fund.
When she's not working, Amy volunteers with several animal-related charities and serves as pro bono counsel for the Pasadena International Film Festival.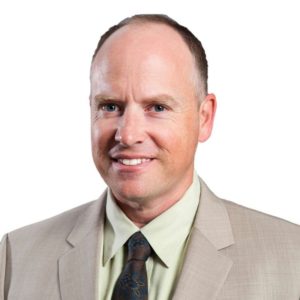 Gary Olsen, Director since 2021
Gary Olsen has worked on litigation matters related to intellectual property, corporate investigations, lost profits, and valuation matters for more than twenty years. He has provided expert witness testimony on damages matters including intellectual property, breach of contract and forensic accounting cases in various venues [including Federal Court], arbitration, international arbitration and mediation. He has testified and been retained as a damages expert in the healthcare, retail, professional services, consumer products, and construction industries.
Jordan Nafekh, Director since 2022
Jordan Nafekh is an attorney at Irell & Manella in Los Angeles.  Jordan's practice includes a broad range of intellectual property disputes with a focus on high-stakes patent infringement litigation. Jordan has comprehensive experience through all stages of litigation, from pre-filing investigation to trials and appeals. He has experience drafting and arguing both discovery and dispositive motions, including claim construction motions, working with fact and expert witnesses, taking and defending depositions, and examining witnesses at trial.
Jordan earned his J.D. at UCLA School of Law where he was elected to Order of the Coif. Among other honors, he earned Masin Family Academic Excellence Awards for top grades in multiple classes, including Evidence and Copyright Law. Jordan also held leadership positions on the board of the Journal of Law and Technology and the Intellectual Property Law Association.  Prior to law school, Jordan earned a B.S. in Chemical and Biomolecular Engineering from the Georgia Institute of Technology.
Jordan previously chaired the LAIPLA Young Laywers Committee, and has served on the Patents and Trade Secrets Committee
Liz Brannen, Director since 2022
Elizabeth Brannen is the Managing Partner of Stris & Maher, a trial and appellate litigation boutique based in Los Angeles that represents clients in complex, high-stakes, and high-profile business disputes throughout the country. The firm is a certified Women's Business Enterprise. Liz leads the firm's intellectual property litigation practice and handles a wide range of matters in patent and other technology-related litigation. She has tried high-stakes business cases to judgment and obtained countless successes for clients at the trial and appellate levels. She served as the firm's lead substantive expert in two copyright cases before the U.S. Supreme Court: Fourth Estate Public Benefit Corp. v. Wall-Street.com, LLC, 139 S. Ct. 881 (2019) and Unicolors, Inc. v. H&M Hennes & Mauritz, No. 20-915 (U.S. Feb. 24, 2022) and has achieved and defended trial court victories in the Second, Sixth, and Federal Circuits on behalf of clients including Barnes & Noble and Cisco. Liz is also a member and Leader at the Front of the Leadership Council on Legal Diversity, an organization of approximately 400 corporate chief legal officers and law firm managing partners committed to creating a truly diverse U.S. legal profession. Benchmark Litigation recognizes her as a national litigation star.
Nicholas Fung, Director since 2022
Nick Fung is a partner at Morrison & Foerster LLP.  Nick advises clients on a broad range of intellectual property issues, with a focus on high-stakes patent litigation and trade secrets disputes. With a degree in electrical engineering and computer science, Nick has litigated matters spanning a broad range of technology, including semiconductors, medical devices, and computer hardware and software. Nick has counseled companies at all stages of their life cycles/growth, from startups to Fortune 500 companies, and has represented clients in federal and state courts, the U.S. International Trade Commission (ITC), and the Patent Trial and Appeal Board (PTAB).
Nick received his J.D., cum laude, from New York University School of Law, where he was a semi-finalist in the Marden Moot Court Competition, a Robert McKay Scholar, and an Articles Editor for the Annual Survey of American Law. He holds a B.S. in Electrical Engineering and Computer Science from the Massachusetts Institute of Technology.
Nick is the Co-Chair of the Diversity Outreach Committee and is also a member of the Spring Seminar Committee.
Steven Smyrski, Director since 2022
Steven W. Smyrski is president and CEO of Smyrski Law Group, A P.C., of counsel to Stradling Yocca Carlson & Rauth's Intellectual Property Counseling and Patent practice group, and Managing Director of Aqua Licensing, LLC, a patent placement/brokerage firm. Steve has acted as an expert witness on patent matters and has personally drafted and secured hundreds of patents in diverse areas including telecommunications hardware and software, semiconductor design, fabrication, and inspection, medical devices, signal processing components, stereoscopic filming and projection, and computer hardware and software. Steve has also litigated a number of patent matters, successfully advocated for certiorari before the United States Supreme Court, and has lectured on software patentability as well as patents and intellectual property generally. Steve was recently the chairman of the LAIPLA Mentorship Committee and is a frequent Moderator for the LAIPLA Roadshow, introducing law students to panels of IP practitioners who discuss their experiences in the profession.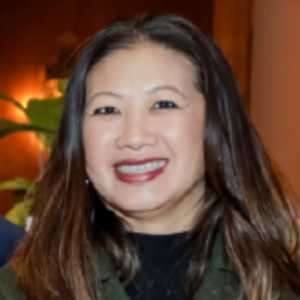 Jennifer So, Director since 2022
Jennifer So is Senior Counsel in the Intellectual Property and Law Business Unit at American Honda Motor Co., Inc. She handles trademark, copyright, merchandise licensing and brand issues for the Honda North American entities. Prior to Honda, Jennifer was an associate in the IP group at Pillsbury's Los Angeles office handling patent, trademark, and copyright transactional and litigation matters.
Jennifer earned her B.S. in Biochemistry from UCLA. After working briefly as a wastewater research chemist, Jennifer earned her J.D. from Loyola Law School, Los Angeles.
Jennifer is the Co-Chair of the Diversity Fellowship and member of the In-house Outreach Committees.
Favorite LAIPLA Event: Magic Castle Holiday Party
Favorite LAIPLA Memory: Diversity Fellowship Award
Stephen Kelly, Director since 2022