---
Blockchain Creativity: How Blockchain is changing content finance and distribution
From movie coins to NFT tickets, blockchain is trying to change how content gets financed and how you access creators' content. There are countless new projects, developers, creators and distributors trying to grasp this technology and use it to make creative development faster, easier and more accessible. But is it? Is the technology there that still allows this to be done while maintain the original intents of copyright protection and allowing the creators to benefit? This panel will delve into hype v. tech and what creatives, financiers and distributors should be aware of before adopting new tech. Moderated by Stephen Kelly of Cypress LLP, with Justin Alanis, CEO and Co-Founder of Story.co Raihan Anwar, co-founder of Friends with Benefits, and Phil Ranta, COO of We Are Verified.
---
Silver Linings Playbook:  Utilizing New Tech to Protect, Monetize, and Unlock Creativity
From "Fake Drake" to "Infinite Grimes" – these AI sound-alikes have gone viral, been removed from streaming platforms, and have caused a frenzy with respect to the implications for the future of artistry, rights of publicity, and copyright.   As with all new technology, there is a healthy amount of fear, concern, and speculation about how such technologies will impact the entertainment industry, BUT what about the "silver lining"?  Join us for this riveting panel where we discuss the positive and exciting aspects that AI, VR/AR, and other new technologies will have on the media landscape, including methods to officially authorize, monetize, and protect talent's name, likeness, and/or persona, creative fan engagement with generative AI, and unlocking artists' creativity, rather than replacing them!  Join Tracey Freed, Founder of Freed Law, P.C. and former Assistant General Counsel at Sony Pictures Entertainment Inc., and her panel of mavericks, including Kathleen Grace, Chief Creative Officer of Vermillio, the first Generative AI platform to allow creatives to track and authenticate the use of their work and likenesses; Taryn Southern an award-winning storyteller, strategist and AI artist, with more than 1 billion views across her content; and Natalie LeVeck, Corporate Counsel for Google where she negotiates celebrity deals for its high-profile marketing campaigns.
---
Regulating AI: The view from Washington and the Federal Courts
AI has crashed into intellectual property like a tsunami. Congress is getting besieged to address various concerns of consumers and content creators. The various government agencies, such as the USPTO and the Copyright Office have already jumped into the fray with seeking comments, proposed rulemaking and even appearing in federal court on the concept of copyrightability. Our panel will focus on AI: regulatory options and views from Washington, D.C. and from the federal courts. Join Konrad Trope, Managing Shareholder of Trope Law Group, P.C., and his panel of AI experts, including: Nedeen Nasser, founder of Nasser Law, Gary Marchant, Director, Center for Law, Science & Innovation, ASU School of Law, David A. Helfant, Law Offices of David A. Helfant and Chairman of the Guitar Center Foundation, and Ian Ballon, Co-Chair, Global Intellectual Property & Technology Practice Group, Greenberg Traurig LLP, who are in the middle of this ever-changing landscape.
---
Under the Influence: How Businesses Are Tapping Into Talent & Technology
Technology has forever changed the landscape of consumer and fan engagement and businesses are taking notice. With the advent of livestreaming and interactive social media marketing, younger generations are plugged in more than ever to their favorite streamers, musicians, athletes, and influencers. And the numbers don't lie—talent-led initiatives are now bringing in billions of dollars per year. In this panel, April Hua of Nixon Peabody LLP's entertainment group will lead a discussion with industry insiders Max Benator, CEO of Orca and Nadia Tseng, and Ian Klein, SVP of Strategy and Analytics of Loaded, SVP of Open World to discuss how entertainment and digital media companies are leveraging technology (e.g., livestreaming, mass analytics, artificial intelligence) to create compelling content and enhance talent-focused initiatives for a new era of consumers.
---
Strike-A-Geddon: How the WGA and SAG-AFTRA Strikes will reshape Hollywood Deal-Making
Although many think the biggest news of 2023 was the worldwide billion-dollar box office domination of Barbie and its signal that audiences are eager to return to the theatrical experience, the ongoing strikes of the WGA and SAG-AFTRA, and how they resolve will reshape the future of Hollywood in myriad ways, forever changing the industry. Our panel of experts will discuss the current issues that include viewership data, reimagining residuals in the streaming era, and navigating the relationships between studios, actors, and writers in the use of artificial intelligence to enhance your proficiency in counseling clients facing these challenges. Plus, a discussion of other current and potential creator litigation re: artificial intelligence and copyright. Moderated by Dan Stone, partner at Greenberg Glusker. With Jonathan Handel, Law offices of Jonathan Handel, and David Korduner, Senior Vice President, Associate General Counsel, Labor Relations at FIFTH SEASON, LLC.
---
Navigating the AI Frontier: Mitigating Legal Risks in an AI-Powered World
Artificial Intelligence (AI) is becoming more prevalent in today's world and will continue to shape the future of technology. Incorporating the latest tech developments within the AI space presents legal challenges faced by AI product teams, including intellectual property, privacy and security, advertising, and product liability risks. Snehal Desai of Sheppard Mullin will moderate a panel discussion including Jungmin Lee, Associate General Counsel, Product at Meta; Shabnam Tai Hofer, Privacy and Security Counsel at Ziff Davis; and Nguyen Vu, Deputy General Counsel at Bolt Financial. 
---
Suzanne Wilson, General Counsel and Associate Register of Copyrights
Suzanne "Suzy" Wilson is the General Counsel and Associate Register of Copyrights for the United States Copyright Office. She was appointed to the position effective January 31, 2022.
Wilson is responsible for an extensive portfolio of regulatory, litigation, and policy matters. She provides legal guidance to the Office's divisions, implements regulations governing the administration of the copyright system, advises congressional offices and other federal agencies, and develops legal positions in copyright litigation and other matters.
Before joining the Office, Wilson had experience working both in-house and in private practice. Most recently, she served as deputy general counsel for The Walt Disney Company, overseeing the company's intellectual property and interactive and media legal functions, including a wide range of complex copyright issues involved in litigation, policy, and transactional work. Prior to her work at Disney, Wilson was a partner at leading law firms in Los Angeles. For more than a decade, she was a partner at Arnold & Porter Kaye Scholer LLP, focusing on intellectual property litigation and counseling for internet and technology clients. While at the firm, she was recognized as one of the top intellectual property lawyers and one of the top women lawyers in California by the Los Angeles and San Francisco Daily Journal.
She earned a JD from Harvard Law School, graduating magna cum laude, and an undergraduate degree in economics from the University of California, Berkeley. After law school, she clerked for the Honorable Warren J. Ferguson on the U.S. Court of Appeals for the Ninth Circuit. Before attending law school, Wilson worked on Capitol Hill as a congressional staff member.
---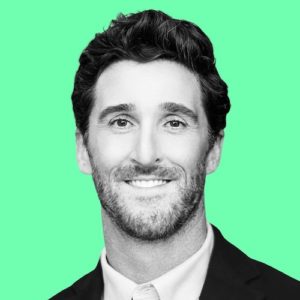 Justin Alanis, CEO and Co-Founder, Story.co
StoryCo is building an open storytelling platform that enables storytellers to easily create and publish multimedia stories, engage and build a fan base, and build these stories into expansive universes leveraging the creative powers and ideas of their community.  We are seeding the platform by producing THE DISCO BALL – an immersive and interactive story written by acclaimed writer and producer Kyle Killen, illustrated by world renowned artists shelby and sandy, scored by Grammy nominated musicians Superposition, and voiced by an unannounced cast of A list actors. Prior to Story.Co, Justin was the Founder and CEO of Rentlytics, Venture backed startup that is helping the largest Private Equity Real Estate Companies in the world make better decisions. Clients include Starwood Capital, Blackstone, BlackRock, USAA, PIMCO, and AIG. Acquired by RealPage in 2018.
---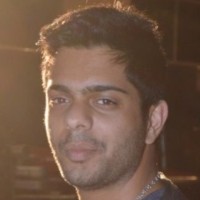 Raihan Anwar, Co-founder, Friends with Benefits
Raihan is  the co-founder of Friends with Benefits, a Decentralized Autonomous Organization (DAO) backed by A16z, which operates as a digital V.I.P. lounge for creatives and incubates new creative projects. Friends with Benefits has been featured in the New York Times, Washington Post and the New Yorker. Prior to founding FWB, Raishan was a director with Blockchain Creative Labs, Fox Entertainment's emerging technologies unit, focusing on forging he future of content creation, distribution and monetization through connecting creators and communities using blockchain and other innovative technologies.
---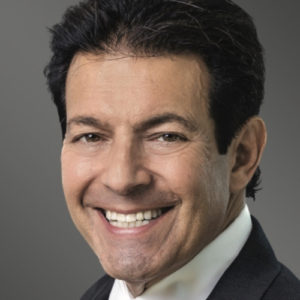 Ian C. Ballon, Co-Chair, Global Intellectual Property & Technology Practice Group, Greenberg Traurig
Ian Ballon (JD, LLM, CIPP/US) is an Internet litigator in Greenberg Traurig's Los Angeles, Silicon Valley and Washington, D.C. offices and co-chair of the firm's Global Intellectual Property Practice Group. Ian represents companies in intellectual property and technology-related litigation and in the defense of data privacy, security breach and AdTech class action suits. He is also the author of the leading treatise on Internet law, E-Commerce and Internet Law: Treatise with Forms 2d edition, the 5-volume set published by West (www.IanBallon.net). In addition, he serves as Executive Director of Stanford University Law School's Center for the Digital Economy.
Ian was the recipient of the State Bar of California Intellectual Property Section's Vanguard Award for significant contributions to the development of intellectual property law and has been recognized by The Daily Journal as one of the Top 75 IP litigators in California in every year that the list has been published, from 2009 through 2023, as one of the Top Cybersecurity and AI lawyers in California (2018 and 2019) and as one of the Top 100 lawyers in California. He is also listed in the World Trademark Review, "WTR 1000" (2018-2024).
---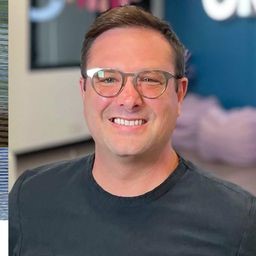 Max Benator, CEO, Orca
Max Benator is an award-winning producer and entertainment entrepreneur that currently serves as Co-Founder & CEO of Orca. Recognized by Business Insider as one of the 12 Most Innovative Companies in Live Streaming, Orca provides both brands and creators a complete livestream & social commerce solution. Instrumental in the forming of Doing Things Media, Max helped it become one of the fastest growing media companies on Instagram with an audience of over 75 million followers. As a frequent public speaker, Max delivered a keynote at VidCon and has spoken at SXSW, CES, Comic-Con and NATPE. Earlier in his career Max was recognized by The Hollywood Reporter as one of the 50 Most Powerful Executives in Digital Entertainment.
---
Snehal Desai, Associate, Sheppard Mullin's Intellectual Property Practice Group
Snehal Desai is the go-to outside commercial and product counsel for her clients and helps businesses launch and develop new products and features. She is an associate in Sheppard
Mullin's Intellectual Property Practice Group in the firm's San Francisco office. She is an associate co-lead of the firm's Privacy and Cybersecurity Team, and is an active member of the Advertising Team, the Retail, Fashion & Beauty Team, the Food and Beverage Team and the Technology Transactions Team.
---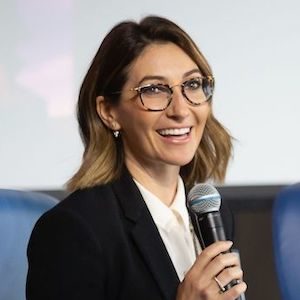 Tracey L. Freed, Founder, Freed Law, P.C.
Tracey Freed is Founder of Freed Law, P.C., a boutique law firm specializing in digital media, entertainment and technology transactions. Freed has been recognized as a Trailblazer by The American Lawyer Magazine, a Top Cyber/Artificial Intelligence Lawyer by the Daily Journal, Thriving by the L.A. Business Journal, and a Rising Star and SuperLawyer by Los Angeles Magazine. Freed advises emerging growth companies, Hollywood studios, and Fortune 100 companies at the intersection of media, technology, advertising and innovation, including structuring and negotiating commercial transactions related to content creation, distribution and monetization, technology commercialization, branded content & influencer marketing, AR/VR & social gaming, artificial intelligence, big data and ad tech. Prior to founding Freed Law, P.C., Freed was Assistant General Counsel, Digital Networks at Sony Pictures.  Freed was also an Adjunct Professor at Loyola Law School for almost 10 years where she taught "Digital Media & the Law" and "Artificial Intelligence & the Law," two first of their kind courses that she created.  Freed is an inaugural member of the TechTainment planning team, and is an alumnus of Loyola Law School.
---
Kathleen Grace, Chief Creative Officer, Vermillio
Kathleen Grace is the Chief Creative Officer of Vermillio, the first Generative AI platform to allow creatives to track and authenticate the use of their work — and likenesses – in generative AI content as well as their own AI-generated creations in order to receive fair credit and compensation. Prior to joining Vermillio she led New Form, a digital studio,  founded with investment from Discovery Communications, Ron Howard and Brian Grazer. With New Form she developed and produced 43 pilots, with 23 projects being sold into series to TBS, go90, Freeform, CW The Seed, Refinery29 and many more. Prior to New Form Grace was the driving force behind the concept, build out and development of the YouTube Spaces initiative, establishing studios in London, Tokyo, Los Angeles and New York.
---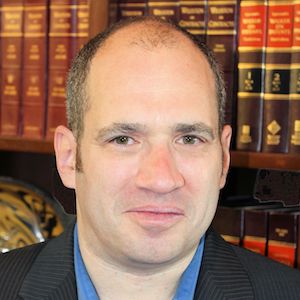 Jonathan Handel, Law offices of Jonathan Handel
Jonathan Handel is a transactional enter­tainment and technology lawyer with a separate specialty in Hollywood unions and guilds, and is also a journalist, media commentator and occasional screenwriter and poet. He practices at Feig/Finkel and independently. A preeminent expert on Hollywood unions and guilds and the author of multiple books, Jonathan is a Contributing Writer for Puck news and was a contributing editor at The Hollywood Reporter from 2010 to 2020, where he wrote about 1,400 articles. He has also appeared over 1,400 times as a commentator on entertainment law and business in most major television, radio, print and online outlets across the world. Jonathan has been an adjunct professor at UCLA, USC and Southwestern law schools.
Named by the Daily Journal as one of the top 100 lawyers in California, Jonathan has been profiled in a book, articles, websites and podcasts. He is a member of the Television Academy and an associate member of the Dramatists Guild and the Society of Composers & Lyricists. He's a graduate of Harvard College (1982/83 AB magna cum laude in applied math and computer science) and Harvard Law School (1990 JD cum laude). Prior to law school, he worked in tech and was a Democratic party elected official and gay activist.
---
David A. Helfant, Founding Partner, Law Offices of David A. Helfant
David Helfant's experience in representing record producers, recording artists and record and publishing companies — together with his specialized expertise in counseling major motion picture studios and television, film and video production companies — enables him to lead, direct and counsel a wide variety of corporations, artists and above-the-line talent in their transactional and new media needs.
David's many accomplishments in the music industry include serving as outside general counsel for the Troubadour Nightclub in West Hollywood which has hosted concerts by headliners such as Elton John, Jackson Browne, Neil Young, and Linda Ronstadt. He also serves as Chairman of the Board of the Guitar Center Foundation, a charitable organization focused on providing music instrument grants and donations, to help ensure schools and music education programs get the resources they need to keep music alive and accessible.
---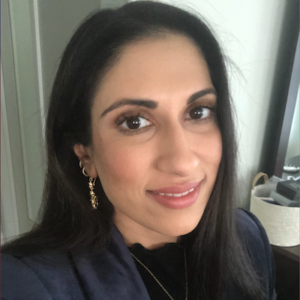 Shabnam Tai Hofer, Privacy and Security Counsel, Ziff Davis
Shabnam Tai Hofer is a global privacy, product and cybersecurity attorney. She has worked at several tech companies including Twitter, Electronic Arts, and is currently at Ziff Davis, supporting brands like HumbleGames, Mashable, PC Mag, What To Expect, BabyCenter, and more. She has established the CCPA compliance frameworks at Twitter and manages state compliance frameworks Ziff Davis.
Throughout her career she has driven improvements in privacy by design, machine learning, security vulnerabilities and incidents, and anonymization/encryption guidelines and practices. At Twitter Shabnam established ML legal guidelines, which engineering used when training models. Shabnam has represented tech companies to the FTC and various international privacy regulators. She has extensive knowledge of the General Data Protection Regulation in the EU, the LGPD in Brazil, and other upcoming global privacy laws. Shabnam is passionate about working at the intersection of where the law, technology and information security meet. She has shared her expertise through speaking engagements at various privacy, security and legal industry events. Shabnam is a Certified Information Systems Security Professional (CISSP) and a Certified Information Privacy Professional (CIPP/T). She graduated from UC Berkeley and Santa Clara University School of Law.
---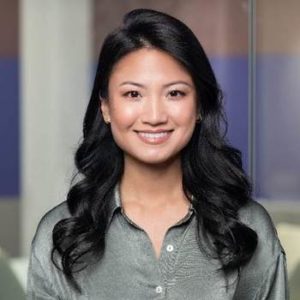 April Hua, Associate in Entertainment, Nixon Peabody LLP
April Hua is an associate in the entertainment group at Nixon Peabody. She negotiates deals encompassing film and television, literature, merchandising, influencer marketing, music, live events, podcasts, and everything in between. April also advises clients on related issues, including FTC and SAG-AFTRA compliance, to ensure their interests are protected from start to finish. Prior to joining the firm, April was an entertainment and intellectual property litigator, handling contract disputes at the studio level and assisting clients with prosecuting and defending against trademark and copyright claims.
April is a co-chair of the Women in IP committee for the Los Angeles Intellectual Property Law Association (LAIPLA). April earned her J.D. from Harvard Law School, and her B.A. in Communications with a minor in Film and Television Studies from the University of California, Los Angeles.
---
Stephen Kelly, Cypress LLP
Ever since his older brother took credit for naming their first Dalmatian, Spot, Stephen has understood the value of protecting and defending a good idea. He has done some impressive things like defend the design of Volkswagen cars and seen the joy of nine different juries judge his capabilities in a courtroom. Clients enjoy Stephen for being authentic, confident, and able to engage in profoundly entertaining discussions on how a tall man lives in a world not designed for him.
Stephen focuses his practice on counseling web3 developers and IP creators of all kinds. He gives the added benefit of being able to respond and enforce those protections through litigation and trial, if necessary.
---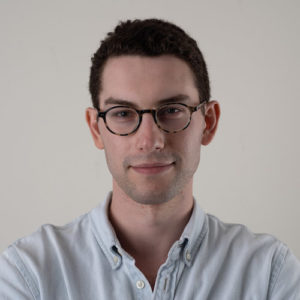 Ian Klein, SVP; Strategy & Insights, Loaded
Ian leads strategy and insights at Loaded, a leading global gaming firm dedicated to supporting talent, brands, and game developers. Ian has spent much of the last 5 years leading teams conducting research on creator audiences and influence, as well as partnership compatibility and impact. More recently over the past year, Ian has worked closely with Loaded's product team to develop a Discord-integrated tool called FanDynamics to support communities centered around fandom. Today, that tool supports dozens of gaming creators and music artists to enhance community engagement and gain deeper audience insights. Prior to joining Loaded, Ian earned his MBA from Wharton, and held related creator-focused data science / analytics roles at Twitch and esports organization 100 Thieves.
---
David Korduner, Senior Vice President, Associate General Counsel, Labor Relations at FIFTH SEASON, LLC
David Korduner is Senior Vice President, Associate General Counsel, Labor Relations at FIFTH SEASON, LLC, an independent studio that finances, produces, and distributes premium scripted series (Nine Perfect Strangers, Tokyo Vice, Severance), feature films (The Lost Daughter, 80 for Brady, Flora and Son), and documentaries (McCartney 3, 2, 1, Second Chance, Being Mary Tyler Moore) while focusing on empowering diverse creators.  At FIFTH SEASON, David handles all issues involving entertainment industry guilds and unions and represented employees.
David spent ~20 years at the DGA, rising to Senior General Counsel and Associate National Executive Director.  At various times, he oversaw and managed the Credits, Membership, Reports Compliance, Research, Residuals, Signatories, Human Resources, IT, and Legal Departments, foreign levies, the Tri-Guild Audit program, internal union governance, and the DGA Foundation, and was a primary participant in CBA negotiations and drafting, with an emphasis in new media residuals.  David served on the Board of Trustees of the DGA Pension & Health Plans, including eight years as Co-Chair of its Legal and Delinquency Committee.  Between his two stints at the DGA, David spent three years as Senior Counsel, Labor Relations at ABC/Touchstone Television Productions handling union and guild issues across television productions (Alias, Scrubs, Jimmy Kimmel Live), and TV and radio stations (KABC, KFSN, KGO, KSFO), and one year as Senior Counsel, Legal Affairs at the Disney Cable Networks Group handling production legal issues.  David began his legal career as a litigation associate at Robie & Matthai in Los Angeles.
David holds a B.A. with Honors in Economics from UC-Santa Cruz, an M.Sc. in Urban and Regional Planning Studies from the London School of Economics and Political Science, and a J.D. from the UCLA School of Law.
---
Jungmin Lee, Associate General Counsel, Product at Meta

Jungmin is Associate General Counsel, Product at Meta. He is a product counsel based in the Bay Area helping build the communication, mobile, and web technologies powering Facebook, Instagram, Messenger, and AR/VR products. Prior to Meta, Jungmin worked at Personal Capital, a digital wealth management fintech. He is also a former federal prosecutor and worked at law firms focusing on antitrust and litigation.
---
Natalie LeVeck, Corporate Counsel, Google
Natalie LeVeck currently serves as Corporate Counsel for Google where she negotiates celebrity deals for its high-profile marketing campaigns and handles YouTube's largest sponsorship and co-marketing agreements. Natalie also oversees marketing law matters for YouTubeTV and YouTube Premium, ensuring compliance with all laws surrounding advertising claims, new product launches and renewing subscriptions.
Prior to Google, Natalie was Senior Counsel for Sony Pictures, where she had responsibility for global marketing and distribution business and legal matters including advertising, publicity, merchandising, promotions and product placement for theatrical motion pictures released by Columbia Pictures. She began her career as an entertainment production lawyer, negotiating talent and production contracts for Legendary Pictures.
 Natalie attended Loyola Marymount for undergraduate and Loyola Law School in Los Angeles for law school. She is currently admitted to practice law in California.
---
Gary Marchant, Regent's Professor and Faculty Director, Center for Law, Science and Innovation, Sandra Day O'Connor College of Law, Arizona State University
Gary Marchant, Ph.D., J.D., M.P.P., is Regents' Professor and Faculty Director of the Center for Law, Science & Innovation at the Sandra Day O'Connor College of Law, Arizona State University (ASU). He also serves as a Professor at the School of Life Sciences and Distinguished Sustainability Scientist at the Global Institute of Sustainability at ASU. Professor Marchant's research interests include the governance of emerging technologies and the legal aspects of emerging technologies such as genomics, biotechnology, nanotechnology, artificial intelligence, neuroscience and blockchain.  He teaches eight law school  courses each year including Law, Science & Technology; Artificial Intelligence & the Law; Genetics and the Law; Biotechnology: Science, Law and Policy; Health Care Technologies; Big Data, Privacy, and Emerging Technologies; Blockchain and the Law; and Institutional Malfeasance.
Prior to joining ASU in 1999, Professor Marchant was a partner at the Washington, D.C., office of Kirkland & Ellis, where his practice focused on environmental and administrative law. During law school, he was Editor-in-Chief of the Harvard Journal of Law & Technology and editor of the Harvard Environmental Law Review, and was awarded the Fay Diploma (awarded to top graduating student at Harvard Law School). Professor Marchant frequently lectures about the intersection of law and science at national and international conferences. He has authored more than 200 articles and book chapters on various issues relating to emerging technologies. Among other activities, he has served on six National Academies of Science, Engineering and Medicine (NASEM) consensus committees, has been the principal investigator on several major grants, and has organized dozens of academic conferences and workshops on law and science issues including the annual Governance of Emerging Technologies and Science (GETS) conference.  He has been elected a lifetime member of the American Law Institute and is a Fellow of the American Association for the Advancement of Science. He also chairs the IEEE Working Group (P2863) to create a governance standard for entities that develop or use artificial intelligence.
---
Nedeen Nasser, Principal, Nasser Law
Nedeen Nasser is the Principal at Nasser Law which is dedicated to helping small and medium sized business develop brand, taxation, and contractual strategies.
Ms. Nasser provides legal guidance to her clients on intellectual property transactions, prosecutes trademarks, and has appeared in complex inter partes proceedings before the Trademark Trial and Appeal Board.  She is increasingly interested in ethical issues surrounding artificial intelligence and how they relate to the practice of law.
Before opening her practice, Ms. Nasser honed her experience in IP by working as General Counsel for DPx Gear, Inc. in San Diego. During her tenure, she played a key role in developing the company's trademark and patent portfolios both domestically and abroad.  Most recently, Ms. Nasser sat as a Panelist on the USPTO's Roundtable for the Study on Non-fungible Tokens and Related Intellectual Property Law Issues in January 2023 and is the current Co-Chair of LAIPLA's small firm committee.
She earned a JD from the Sandra Day O'Connor College of Law and an undergraduate degree from the University of California, Los Angeles.
Emerald Sponsor
Breakfast Sponsor
TechTainment 9.0 Committee
Committee Chairs: Ellie Heisler, Nixon Peabody LLP
Mark Treitel, Quinn Emanuel Urquhart & Sullivan, LLP
Konrad Trope, Trope Law Group, P.C.
LAIPLA Board Liaison:  Erica Van Loon, Nixon Peabody LLP
Members: Oral Caglar, Stubbs Alderton Markiles, LLP
Fabio de Sa Cesnik, Cesnik, Quintino, Salinas, Fittipaldi and Valerio Law Firm
Andrew Choung, Nixon Peabody LLP
Sarah Cork, Quinn Emanuel Urquhart & Sullivan, LLP
Tracey Freed, Freed Law, P.C.
Prof. Eric Hitchcock, ASU – Sandra Day O'Connor College of Law
April Hua, Nixon Peabody LLP
Stephen Kelly, Cypress LLP
Jeff Kichaven, Jeff Kichaven Mediation
Xinlin Morrow, The Morrow Firm
Nedeen Nasser, Nasser Law
Gary Olsen, B. Riley Financial
Dave Randall, Orbit IP
Robert Taylor, Ziff Davis, Inc.