LAIPLA, in conjunction with Loyola Law School, continues its groundbreaking TechTainment™ program, with TechTainment™ 5.0. TechTainment is a unique conference, exploring the intersection of Technology and Entertainment though the lens of the Law. Los Angeles is at the World's cross-roads of Technology and Entertainment, making TechTainment™ a must attend event for IP and Entertainment attorneys, as well as industry experts, throughout LA. With in-house attorneys, experts, industry insiders and professors, we will explore the current trends and issues related to recent developments in both the law and technology that are sure to leave an indelible mark on the entertainment industry. The conference will include a continental breakfast and end with a networking reception.
**Los Angeles Intellectual Property Law Association (provider # 2083) certifies that this activity has been approved for MCLE credit by the State Bar of California in the amount of 4.5 hours.
PRICING
Summer Special: $110 (Ends August 31, 2019). Note: This price is available to anyone that registers.
LAIPLA Members, Loyola Alumni, Beverly Hills Bar Association (BHBA), Brazil California Chamber of Commerce (BCCC) Members: 
$150 ($175 after September 20, 2019)
Non-Members: $175 ($200 after September 20, 2019)
CANCELLATION POLICY
Pre-registration deadline is Monday, September 30. After Monday, September 30, the registration fee increases by $25. Cancellations must be received by the pre-registration deadline of Monday, September 30.
PARKING
Parking is available in the building parking lot at a maximum cost of $20. Parking is not included in the event pricing.
---
Diamond Sponsor

For over 20 years, ForensisGroup has provided the nation's top law firms with highly qualified expert witnesses and consultants. Experts referred by ForensisGroup have been thoroughly evaluated based on experience, education, track record, client feedback and much more. Over 8,000 clients have retained our experts in more than 10,000 cases nationwide. ForensisGroup takes a multi-disciplined approach, referring our clients to experts of various disciplines that may have an impact on the issues of the case. Clients benefit from free initial discussions with experts to gain better technical or scientific knowledge about their case. We offer free no-obligation recruiting.
---
Gold Sponsors
Brooks Kushman is a full-service intellectual property and technology firm, specializing in the procurement, protection, enforcement and monetization of intellectual property assets. We offer expertise and counsel to clients of every size, from start-ups to major educational institutions, and some of the world's most recognized corporations.
We have grown to include more than 90 intellectual property professionals that handle clients' intellectual property and business matters nationally and around the world. Our professionals remain focused on delivering exceptional results and customized solutions to meet our clients' evolving needs. Our firm has earned a national reputation for employing targeted strategies to achieve the best possible results for our clients.
---
Bronze Sponsors
Coleman & Horowitt, LLP is a civil litigation and transactions firm. We provide our clients with a full range of services in the areas of banking, commercial, real estate, business, casualty insurance defense, construction litigation and transactions, insurance coverage, condominium law, landlord/tenant relations, environmental law, commercial collections, and personal injury litigation, as well as alternative dispute resolution including mediation, arbitration and mini-trials. The firm also provides clients with counsel for their estate and tax planning needs.

SafeHouse Web is a professional website design and digital marketing company, established in 2007. Working alongside small and medium sized law firms, our core services include web & graphic design, social media management and search engine optimization. Specializing in law firm Search Engine Optimization (SEO), SafeHouse Web consistently produces top search results for our clients' websites. This results in more leads, more business and more revenue for the law firm.
---
Co-Sponsors
The Beverly Hills Bar Association (BHBA) was founded in 1931 to advocate for justice in the community and to assist its lawyer members reach and exceed the highest levels of legal skills and ethics.
Today, this revered institution has over 5,600 members practicing in all areas of the law and throughout the Los Angeles region, who share a commitment to professional excellence and service. It is the largest voluntary bar association in the State (that is not a county bar association), and the fifth largest metropolitan bar association in California.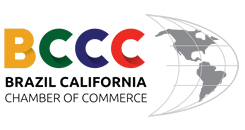 The Brazil-California Chamber of Commerce is a nonprofit 501(c)(6) organization and the only Brazilian business association in Los Angeles. The Brazil-California Chamber of Commerce (BCCC) is your connection to influential people, innovative programs, valuable resources and important information about doing business in Brazil and with the Brazilian business community in Los Angeles.
For nearly 15 years, the BCCC has fostered business relations and commercial trade between Brazilian entities and California through our programs and advocacy initiatives. We provide our members with an exciting forum for promoting cultural exchanges and social interaction between Brazil and California, in cooperation with the Consulate General of Brazil in Los Angeles.
DATE AND TIME
Thursday, October 3, 2019
8:30 AM – 5:00 PM
LOCATION
Loyola Marymount University
School of Film and Television
Playa Vista Campus
12105 E. Waterfront Drive (2nd Floor)
Los Angeles, CA 90094
Previously, at TechTainment
Previous speakers include:
Michael Arciero, Director of Technology Licensing and New Ventures, USC Stevens Center for Innovation
Kiren Ahuja, Vice President, Business and Legal Affairs, Studio 71
Jeffery Atik, Professor of Law, Loyola Law School
Yves Bergquist, CEO at Novamente & Corto and Director, USC, Entertainment Technology Center
Larry Blake, Chief Legal & Business Affairs Officer, Concord Bicycle Music
Andrew Boortz, Managing VP for Western Business Development, NEXON
Tammy Brandt, the Chief Legal Officer of Dreamscape Immersive, Keynote Speaker
Ed Brubaker, Eisner Award Winning Writer
Jenefer Brown, Lionsgate
Cameron Casey, Co-Founder and Chief Creative Officer of SmartChain Media
Bill Chang, Deputy General Counsel at Riot Games
Bill Colitre, Vice President & General Counsel, Music Reports, Inc.
Caitlin DiMotta, Katz Golden Rosenman LLP
Jay Dougherty, Professor of Law, Loyola Law School
Mitra Eskandari-Azari, CBS
Tracey Freed, Founder of Freed Law, P.C.
Paul Friedman, Senior Vice President of the Music Affairs Group, Sony Pictures Entertainment
Nelson Granados, PhD, Executive Director of the Institute for Entertainment, Sports, Media, and Culture and Director of the Center for Applied Research at Pepperdine's Graziadio Business School
Harvey Geller, Of Counsel, Carlton Fields
Seth Greenfield, Of Counsel, imperson
Daniel Kim, Executive Director, 21st Century Fox
Jason Karlov, Barnes & Thornburg LLP
Tom Lane, Executive Vice President, Business and Legal Affairs at ITV Studios America
Prof. Karl M. Mannheim, Loyola Law School
Aaron Moss, litigation department chair of Greenberg Glusker
Dan Nabel, Principal Counsel at Riot Games
Dat Nguyen, Vice President, Special Projects at Sagewise
Kirk Pasich, Co-founder Blue Élan Records
Joseph Paunovich, Partner, Quinn Emanuel Urquhart & Sullivan
Roya Rahmanpour, Barnes & Thornburg LLP
David Randall, shareholder with Brooks Kushman
Todd Richmond, Professor/Director, Tech & Narrative Lab, Pardee RAND Graduate School and Research Faculty, USC School of Cinematic Arts, Keynote Speaker
Roy Rosenthal, Counsel, Scopley
Robin Russell, Adjunct Professor at USC Gould School of Law, Former Executive VP, Business Affairs, Sony Pictures Entertainment
Kelsey Schulz, Vice President Business Affairs at Super Deluxe
Bill Shafton, Vice President, Business and Legal Affairs, Grindr
Jonathan Shapiro, Writer and Producer, Keynote Speaker
Jake Simon, Director, Legal Counsel for Red Bull TV
Rachel Stilwell, Counsel, Law Offices of Rachel Stilwell
Patrick Sweeney, Principal, Interactive Entertainment Law Group
Zach St. Martin, General Counsel, 8i
Forrest D. Prull, Ginsburg Daniels LLP
Daniel G. Stone, Counsel, Greenberg Glusker
Mark Treitel, Attorney, Quinn Emanuel Urquhart & Sullivan
Marty Willhite, Vice Chairman of Tulco, LLC
Marjorie Williams, Vice President, Business & Legal Affairs, Endemol Shine North America
Michael Zweiback , Alston and Bird