LAIPLA, in conjunction with Loyola Law School, continues its groundbreaking program, 
TechTainment 3.0: Technology + Entertainment, highlighting how technology is transforming the entertainment field. With in-house attorneys, experts, industry insiders and professors, we will explore in-depth the current trends and issues related to recent trends in Artificial Intelligence, IP licensing and the industry. Our panelists will address the seismic shifts in the entertainment and technology industries. This is a must attend event for IP attorneys and the program will feature a keynote lunch program with renowned attorney and television writer Jonathan Shapiro. The conference will include a continental breakfast and end with a networking reception.
**Los Angeles Intellectual Property Law Association (provider # 2083) certifies that this activity has been approved for MCLE credit by the State Bar of California in the amount of 4.0 hours.
CO-SPONSORS
Beverly Hill Bar Association
LACBA ELIPS – Los Angeles County Bar Association Entertainment Law & Intellectual Property Section
PRICING
In-House: $85 ($110 after November 10)
LAIPLA Members/Loyola Alumni/Beverly Hills Bar Association Members/LACBA ELIP Members: 
$160 ($185 after November 10)
Non-Members: $260 ($285 after November 10)
Loyola Students: $25 (for the first 25 registered students) (Note: Loyola Students must use special promotional code to get the special pricing)
LAIPLA Student Members: $50 ($75 after November 10)
Non-LAIPLA Student Members $75 ($100 after November 10)
CANCELLATION POLICY
Pre-registration deadline is Friday, November 10. After Friday, November 10, the registration fee increases by $25. Cancellations must be received by the pre-registration deadline of Friday, November 10.
PARKING
Parking is not included in attendance, and is $9 for the Loyola parking lot.
---
SCHEDULE
9:00 AM- 9:30 AM: Registration/Continental Breakfast
9:30 AM – 10:00 AM: Opening Remarks and AI for "Dummies"
10:00 AM – 11:00 PM: Livin' on the Edge
11:15 AM – 12:15 PM: The Wild West: Rights Disputes In The World of User Generated Content
12:30 PM – 1:30 PM: Keynote Lunch with acclaimed television writer Jonathan Shapiro
1:45 PM – 2:45 PM: Emerging Music Issues in the Digital Ecosystem
3:00 PM – 4:00 PM: Reception/Appetizers & Drinks
AI for "Dummies"
Do you secretly scratch your head every time you hear or read the phrase "artificial intelligence"?  Are you wondering what the heck it really is and how it will impact the entertainment industry?  Fear not, Prof. Tracey Freed will give you the short and sweet basics in this primer on AI so that you can stop feeling like a "dummy."
Livin' on the Edge: Advanced Technologies in Entertainment
Cutting Edge technologies are shaping the future of entertainment.  From holograms to artificial intelligence, this panel of renegades will discuss the radical technologies that are influencing the production, distribution and marketing of content; the transformation of the consumer experience; and the potential legal risks and liabilities associated with "livin' on the edge." Yves Bergquist, CEO at Novamente & Corto and Director at USC, Entertainment Technology Center; Zach St. MartinGeneral Counsel for 8i; moderated by Loyola Adjunct Professor; and Freed Law's Tracey Freed.
The Wild West: Rights Disputes In The World of User Generated Content
From a rights perspective, the world of user-generated content can be unpredictable. Even the most successful 19-year-old influencer doesn't have in-house counsel or a clearance department, and most have never heard of a work-for-hire agreement.  Our panel will discuss the practicalities of dealing with rights issues in the context of user-generated or acquired content and relay their experiences resolving disputes in this area. With Kiren Ahuja, Vice President, Business and Legal Affairs at Studio 71; Daniel  Kim, Executive Director at 21st Century Fox; Marjorie Williams, Vice President, Business & Legal Affairs, Endemol Shine North America; and moderated by Daniel Stone of Greenberg Glusker.
Emerging Music Issues in the Digital Ecosystem
This panel will discuss a set of topics at the intersection of technology and music, including the impact of digital media on film and TV music licensing and soundtrack exploitation, the state of the art on digital performance rights licensing and, as to live concerts and festivals, legal issues from the use of "ticket 'bots" and restrictions and blocking of cell phones. With Music Reports' Bill Colitre; Sony's Paul Friedman; Rachel Stilwell, from the Law Offices of Rachel Stilwell; and moderated by Loyola Professor Jay Dougherty.
CONFIRMED SPEAKERS
Kiren Ahuja, Vice President, Business and Legal Affairs, Studio 71

Kiren Ahuja is the Vice President of Business and Legal Affairs at Studio 71, LP. S71 is a multinational digital media company specializing in the monetization of digital influencer content across 1300 YouTube channels, representing an aggregate 8 billion views per month and 1.2 billion social media followers. Notable clients of S71 include Dwayne "The Rock" Johnson, Lily Singh (featured on Time's "30 Most Influential People on the Internet" list) and Rhett & Link (hosts of "Good Mythical Morning" on YouTube, where each episode alone generates upwards of 3.6 million views).
In her role, Ms. Ahuja supports all aspects of the S71 business, particularly focusing on branded integration campaigns and FTC compliance, domestic and international syndication of content across digital platforms, and production matters for S71-produced feature film and episodic programming.
Ms. Ahuja earned her J.D. from Loyola Law School, Los Angeles, where she served as an editor for the Loyola of Los Angeles, Entertainment Law Review and Vice President of Loyola's Women's Law Association.
---
Yves Bergquist, CEO at Novamente & Corto and Director, USC, Entertainment Technology Center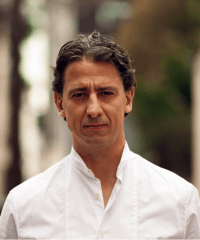 Yves is a data scientist and the CEO of AI engineering firm Novamente, which applies neural-symbolic Artificial General Intelligence applications for clients like DARPA, IARPA, Raytheon, the CDC, or Intel. Novamente is the AI developer behind Hanson Robotics' "Sophia" profiled on CBS' 60 Minutes. At
Novamente, Yves also oversees the development and corporate spinoff of "Corto", the world's very first AI-driven database for the enterprise. He is also the founder and director of the "Data & Analytics" Project at USC's Entertainment Technology Center, where his team helps the entertainment industry accelerate the deployment of next-generation, AI-driven audience intelligence solutions.
At ETC, Yves' team has focused its research on the algorithmic structure of storytelling in film and marketing, leading to the development of "Contender", an AI-powered platform that surfaces the deep narrative structures of social media conversations around brands to score how interesting these brands are to their audience, and what narrative structures correlate to the most ROI or sales revenue. His audience intelligence work has been recently covered in Variety, Entertainment Weekly and The Washington Post. Yves is a complex systems expert with 15 years of experience modeling high-velocity environments and markets for public and private sector clients. He was part of the founding team at Singularity University, a joint venture between Google and NASA, which aims to leverage Artificial Intelligence and other exponential technologies to help solve the world's greatest problems.
---
Bill Colitre, Vice President & General Counsel, Music Reports, Inc.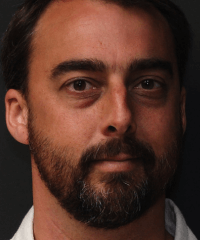 Bill Colitre is the Vice President & General Counsel of Music Reports, Inc.  In this role he serves as counsel to Music Reports, strategic consultant to its clients, and head of the company's Licensing and Royalty Services divisions, as well as its business development lead.
Bill began his legal career in the Entertainment Department of Loeb & Loeb LLP where he was a founding member of the iLaw Group and later served as counsel to the firm of Altschul & Olin, LLP, the Roll International Corporation (parent company of Fiji Water LLC, Teleflora LLC and other enterprises) and CBS Paramount Network Television Home Entertainment. He holds a BA in Communication from U.C. San Diego and a JD from Loyola Law School, where he obtained First Honors awards in Computer Law and Internet Law, as well as the American Jurisprudence Award in Copyright.
---
Jay Dougherty, Professor of Law, Loyola Law School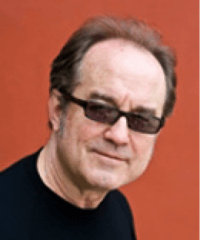 During law school Jay Dougherty was a Harlan Fiske Stone scholar, a staff member of the Columbia Law Review and editor of the Columbia Journal of Arts & the Law. His legal career began in the Entertainment Department of Paul, Weiss, Rifkind, Wharton & Garrison in New York, where his work included representation of Broadway composers and authors.
His interest in the motion picture area led to positions at the Motion Picture/Television/Music Departments of Mitchell, Silberberg & Knupp, the legal departments at United Artists Pictures and Metro-Goldwyn-Mayer Pictures and the Business Affairs Department of Morgan Creek Productions. After a corporate takeover of MGM, Dougherty moved to the Legal Department of Twentieth Century Fox, where he became senior vice president of production and worldwide acquisition legal affairs. Before joining the Loyola faculty, Dougherty served as assistant general counsel for Turner Broadcasting System, responsible for Turner Pictures.
He also taught as an adjunct professor at the University of Southern California Law Center for 10 years, and is an Adjunct Professor teaching International Entertainment Law for the Munich Intellectual Property Law Center in Munich. He is also a professional guitarist.
---
Tracey L. Freed, Founder, Freed Law P.C.  & Adjunct Professor, Loyola Law School
Tracey Freed is Founder of Freed Law, P.C., specializing in digital media, entertainment and technology transactions.  Ms. Freed advises start-ups, digital creators and fortune 100 companies at the intersection of content and technology, including structuring and negotiating commercial transactions focused on content distribution and monetization, technology commercialization, branded content & influencer marketing, AR/VR & social gaming, artificial intelligence, big data and ad tech.  She often acts as outside General Counsel to her clients, including providing advice on digital strategy, business affairs, regulatory compliance, IP portfolio management, and data privacy. Ms. Freed is also currently an Adjunct Professor at Loyola Law School where she teaches "Digital Media and the Law," a class she designed and originated, and "Artificial Intelligence and the Law". Prior to founding Freed Law, Ms. Freed was Assistant General Counsel, Digital Networks at Sony Pictures Entertainment Inc., and an associate at Irell & Manella LLP.  Ms. Freed received her J.D. from Loyola Law School.  This is her third TechTainment conference.
---
Paul Friedman, Senior Vice President of the Music Affairs Group, Sony Pictures Entertainment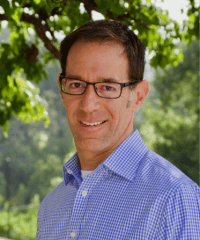 Paul J. Friedman is Senior Vice President of the Music Affairs Group at Sony Pictures Entertainment.  Paul is responsible for music transactions on behalf of SPE's global operations and its affiliated entities and production and distribution companies.  He handles the acquisition of music rights for theatrical, television, home entertainment, online, mobile and video game productions, as well as consumer products, marketing, promotions and merchandise. Paul also oversees music transactions involving new media outlets to exploit music content online and has spearheaded key deals with Apple, Amazon, Google, YouTube and others.  Prior to joining Sony Pictures, Paul practiced law in Los Angeles for King, Holmes, Paterno and Berliner, LLP, worked as a financial analyst for Polygram Music Publishing, and as an attorney at two other Los Angeles-based law firms.  Paul earned a J.D./M.B.A. from Tulane University and a B.A. in Philosophy from the University of California, Los Angeles.
---
Daniel Kim, Executive Director, 21st Century Fox

Daniel is an Executive Director at 21st Century Fox, one of the world's leading entertainment and media companies.  In this role, Daniel provides strategic guidance to all of the company's key business units, including Twentieth Century Fox and Fox Networks Group, which includes the Fox broadcast network, FX, Fox Sports, and the National Geographic Channel, among others. He advises various stakeholders throughout the business on a broad array of topics such as digital distribution, marketing, audience development, and content monetization.  Along with a team, Daniel also manages various aspects of Fox's digital presence on global platforms such as Facebook and YouTube, as it relates to digital monetization opportunities.  Daniel graduated with a BA from the University of California, San Diego.  He joined Fox in 2007.
---
Jonathan Shapiro, Writer and Producer, Keynote Speaker
Jonathan Shapiro has spent the last 16 years writing and producing some of television's most iconic shows, including The Blacklist, The Practice, Life and Boston Legal. An Emmy, Peabody, and Humanitas Awards winner, he and David E. Kelley are the creators and executive producers of Amazon's Goliath. In addition to his work in television, Shapiro is also the author of two recent books: the memoir "Liars, Lawyers, and the Art of Storytelling" (ABA Publishing) and the novel "Deadly Force," the first installment in the Lizzie Scott series for Ankerwycke Press. For the last two years, he was was Of Counsel for litigation at the Kirkland & Ellis law firm.
---
Zach St. Martin, General Counsel, 8i
Zachary St. Martin is the General Counsel for 8i, managing its global business and legal affairs matters for its Wellington, Los Angeles and Seattle offices.  8i is a technology and content company that provides the easiest way to create, mix and experience 3D human holograms for virtual, augmented or mixed reality.  He leads the company's efforts in corporate and commercial transactions, corporate compliance, product and regulatory counseling, intellectual property protection, privacy, and HR and litigation matters and is a key member of the 8i executive team impacting company strategy across a wide variety of endeavors.
Prior to his current role, Zach worked in business and legal affairs roles for Sony Pictures, MySpace, Fox Interactive Media, Specific Media and Viant.  Zach's career started in 2001 at Latham & Watkins' Los Angeles office where he was a member of the corporate department.  Zach earned his JD from Tulane in 2001, Summa Cum Laude, and was a member of the Order of the Coif, and his BSE from Tulane University in 1997 in biomedical engineering, Cum Laude with Departmental Honors.   He is admitted to practice law in California, and is CIPP/US certified, indicating a foundation in U.S. private-sector privacy laws and regulations.
---
Rachel Stilwell, Counsel, Law Offices of Rachel Stilwell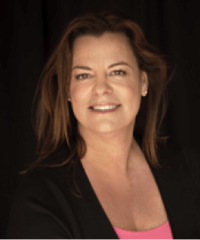 Rachel Stilwell advises recording artists, songwriters, music producers and independent filmmakers on complex contractual issues, copyright, trademark, publicity rights, and defamation. Prior to law school, Rachel held executive positions at record labels, including the Verve Music Group, where she ran Verve's multi-format radio promotion department. Rachel sits on the Board of Governors for the Los Angeles Chapter of The Recording Academy, and is active on that organization's Advocacy Committee.  She has authored numerous articles on issues affecting music creators.  She earned a J.D. from Loyola Law School, where she received the First Honors Award in Jurisprudence, and a B.S. in Philosophy from UCLA.
---
Daniel G. Stone, Counsel, Greenberg Glusker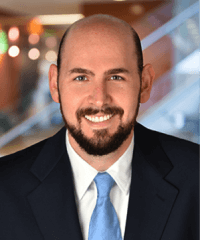 Dan is Counsel in the Entertainment and Media Group.  He helps plaintiffs and defendants successfully navigate their disputes at all stages of litigation and dispute resolution, including at trial and on appeal.  Dan represents clients ranging from artists to Fortune 100 companies in disputes involving copyright, trademark, trade secrets, breach of contract, rights of publicity and privacy, labor law, and ERISA.  Formerly Assistant General Counsel at the Directors Guild of America, Dan represents and advises multi-national corporations, production companies, rights-holders and artists in connection with entertainment industry collective bargaining agreements and pension and health plans.
---
Marjorie Williams, Vice President, Business & Legal Affairs, Endemol Shine North America
Marjorie Williams is Vice President, Business & Legal Affairs, at Endemol Shine North America, where she has overseen development matters for ESNA's unscripted programming team, digital division, and Latino division. In addition, she also handles day-to-day corporate matters and litigation. Prior to joining ESNA, Williams was Senior Counsel, Business & Legal Affairs at Comedy Central. In that role, Williams was one of a handful of attorneys primarily focused on digital/new media transactions and was instrumental in structuring and negotiating digital content deals for programming that was distributed via SnapChat, Instagram, Periscope, YouTube, Sirius XM radio, and other SVOD/AVOD platforms. Williams began her legal career as Manager, Business & Legal Affairs at BET Networks where she negotiated and drafted a variety of development and production agreements for BET's scripted and unscripted programs.
Williams holds a B.A. from Howard University, an M.A. from the University of Oklahoma, a J.D. from Loyola Law School – Los Angeles, and an M.B.A. from the University of Michigan.
Williams also currently serves her country as a Major in the United States Air Force Reserves, with 17+ years of combined active duty and reserve service.
---
CO-SPONSORS
Diamond Sponsor
For over 20 years, ForensisGroup has provided the nation's top law firms with highly qualified expert witnesses and consultants. Experts referred by ForensisGroup have been thoroughly evaluated based on experience, education, track record, client feedback and much more. Over 8,000 clients have retained our experts in more than 10,000 cases nationwide. ForensisGroup takes a multi-disciplined approach, referring our clients to experts of various disciplines that may have an impact on the issues of the case. Clients benefit from free initial discussions with experts to gain better technical or scientific knowledge about their case. We offer free no-obligation recruiting.
Platinum Sponsor
HG Deposition and Litigation Services is a global court reporting agency that specializes in the personalized  "customer service" approach from deposition to trial. We are known for our attention to detail, customized and responsive support, state-of-the-art deposition solutions, trial preparation services, and pricing structures that help manage and predict deposition cost.
Since 1979, HG Deposition and Litigation Services has been a player in global deposition and trial coverage and has employed more than 2,500 Certified Court Reporters worldwide. With an average tenure of over 15 years each, our dedicated team of litigation support specialists and certified court reporters are ready to assist you in all aspects of deposition services, trial support, videography/multimedia services, and electronic copying or scanning services. Please give us the opportunity to earn your trust and business.
Bronze Sponsor
Corsearch is the premier provider of clearance and protection solutions for trademark and brand professionals. Its high-quality, intuitive tools and unparalleled expertise enable professionals to effectively manage their trademark screening, search review, watching, and domain management processes. With highly trained researchers, an expansive global content set and customer-designed technology tools like the Corsearch platform, Corsearch empowers its customers with the ability to easily, quickly and flexibly monitor and protect their brands in an increasingly complex business environment.
DATE AND TIME
Friday, November 17, 2017
9:00 AM – 4:00 PM
LOCATION
Loyola Law School
919 Albany Street
Robinson Courtroom in the Girardi Advocacy Center (first floor)
Los Angeles, CA 90015