LAIPLA, in conjunction with Loyola Law School, continues its groundbreaking TechTainment™ program, with TechTainment™ 4.0. TechTainment explores how technology is transforming the entertainment field from a legal perspective. With in-house attorneys, experts, industry insiders and professors, we will explore the current trends and issues related to recent developments in branded content, marketing, and advertising, video game law, classic media's adaptation to new media realities, and blockchain's expansion into the entertainment industry. The program will also feature keynote speakers Todd Richmond, Professor/Director, Tech & Narrative Lab, Pardee RAND Graduate School and Research Faculty, USC School of Cinematic Arts, and Tammy Brandt, the Chief Legal Officer of Dreamscape Immersive.  This is a must attend event for IP attorneys and industry experts. The conference will include a continental breakfast and end with a networking reception.
**Los Angeles Intellectual Property Law Association (provider # 2083) certifies that this activity has been approved for MCLE credit by the State Bar of California in the amount of 5.0 hours.
PRICING
Special Super Early Bird: $129 (Ends October 15). Note: This price is available to anyone that registers.
LAIPLA Members/Loyola Alumni/Beverly Hills Bar Association Members/LACBA ELIPS Members/Downtown Los Angeles Bar Association/Daily Journal Referred: 
$160 ($185 after November 1)
Non-Members: $260 ($285 after November 1)
Loyola Law Students: Free for the first 20 students who register as Loyola Law Students.**
**Loyola Law Students must pay $50 upfront using code: U1PWP1T4 and the first 20 students to register as such will reimbursed the entire $50 from Loyola Law School. Note: If a student signs up and does not attend, they will not receive the refund. 
CANCELLATION POLICY
Pre-registration deadline is Thursday, November 1. After Thursday, November 1, the registration fee increases by $25. Cancellations must be received by the pre-registration deadline of Thursday, November 1.
PARKING
Parking is available in the building parking lot at a maximum cost of $20. Parking is not included in the event pricing.
---
SCHEDULE
8:30 AM- 9:30 AM: Registration/Continental Breakfast
9:30 AM – 9:40 AM: Opening Remarks
9:40 AM – 10:40 AM: Branded Content & Marketing Campaigns: Playing by the Rules of Others
10:40 AM – 11:00 AM: Networking Break
11:00 AM – 11:30 AM: Making Technology Matter (to Humans): The Search for Egg Yolk, Keynote by Todd Richmond, Professor/Director, Tech & Narrative Lab, Pardee RAND Graduate School, and Research Faculty, USC School of Cinematic Arts
11:30 AM – 12:30 PM: Over, Under, Sideways, Down? Is Classic Media Adapting to the New Media Universe
12:30 PM – 1:45 PM: Lunch with Keynote by Tammy Brandt, Chief Legal Officer of Dreamscape Immersive: I.P., Legal and Business Challenges in the Development of a Virtual Reality Entertainment Company:  A Case Study
1:45 PM – 2:45 PM: Recent Developments in Video Game Law
2:45 PM – 3:00 PM: Networking Break
3:00 PM – 4:00 PM: Blockchain: The New Frontier Comes to Entertainment
4:00 PM – 5:00 PM: Reception/Appetizers & Drinks
Branded Content & Marketing Campaigns: Playing by the Rules of Others
The production and distribution of Branded Content and Marketing Campaigns via social media platforms has become wildly successful, but increasingly challenging over recent years due to the complexity of each media platform's rules and policies, increased scrutiny from the FTC, new domestic and foreign legislation, politics and threats to democracy, and of course, new technologies. Our panel of distinguished business and legal experts will discuss how to navigate these new waters as we explore the following topics and more: Clearances and best practices for Live-Streaming campaigns, Key platform rules, algorithms and policies that lead to campaign take-downs, including heightened scrutiny if categorized as a political ad; Managing bots and fake traffic, New advertising technologies on the horizon, and Implications of the latest domestic and foreign legislation, such as the new Sex Trafficking exception to the Communications Decency Act, the new EU Copyright Directive, and conducting business post-GDPR. Featuring Bill Shafton, Vice President, Business and Legal Affairs, Grindr; Kelsey Schulz, Vice President Business Affairs, Super Deluxe; Madeline Beniflah, Media Director at Acento Advertising; moderated by Loyola Adjunct Professor and Freed Law's Tracey Freed.
Making Technology Matter (to Humans): The Search for Egg Yolk
Technology has been changing our world for centuries, but the move to digital is fundamentally different. In order for humans to make sense out of rapidly progressing capabilities and leverage them rather than be ruled by them, new ways to think about the relationship between humans (analog) and tech (digital) need to be explored. This talk looks at how egg yolks provide insight into how technology can be meaningful. This keynote address will feature Todd Richmond, Pardee RAND Graduate School and Research Faculty, USC School of Cinematic Arts. 
Over, Under, Sideways, Down? Classic Media Adapting to the New Media Universe
Many programs have discussed the disruption of traditional businesses and business models resulting from the expanding technology and popularity of new media, primarily internet distributed content. This panel of experts will discuss the potential silver lining—how classic film, TV and music businesses and distribution deals are changing to adapt to the new media realities. Featuring Tom Lane, Executive Vice President, Business and Legal Affairs at ITV Studios America; Kirk Pasich, Co-founder Blue Élan Records; Marty Willhite, Vice Chairman of Tulco, LLC, moderated by Robin Russell, Adjunct Professor at USC Gould School of Law, Former Executive VP, Business Affairs, Sony Pictures Entertainment.
I.P., Legal and Business Challenges in the Development of a Virtual Reality Entertainment Company:  A Case Study
Tammy Brandt, Chief Legal Officer for cutting-edge, location-based VR entertainment company, Dreamscape Immersive, will discuss legal and business issues that are addressed in the establishment of such a company.  This type of VR enterprise is the quintessential example of technology intersecting with entertainment, and gives rise to an array of intellectual property, content production, live entertainment centers, and other matters. Ms. Brandt will give us a fascinating overview as to how she has approached and solved issues, and concepts that the attorney working in the virtual, augmented and mixed reality sectors needs to be familiar with.
Recent Developments in Video Game Law
From iOS and Android to eSports to VR and AR, the ecosystem of videogames is in full bloom. A discussion of what has changed, what remains the same, and what's next. Featuring Dan Nabel and Bill Chang, Riot Games; moderated by Greenberg Glusker's Aaron Moss.
Blockchain: The New Frontier Comes to Media and Entertainment
Blockchain technology began in the Fin-Tech sector as an innovative digital-currency tool, but now a host of diverse companies are experimenting with blockchain's core capabilities as a decentralized and secure ledger to manage digital assets more directly and to rethink how they compete in the marketplace. Several new business models are emerging in the media and entertainment industries, where monetizing value has been — and continues to be — a significant challenge. This panel of blockchain experts will explore how companies are attempting to reimagine and, in some cases, disrupt traditional business models in the media and entertainment space using blockchain technologies. Featuring Professor Jeffery Atik, Loyola Law School, Cameron Casey Co-Founder and Chief Creative Officer of SmartChain Media, Dr. Nelson Granados Executive Director of the Institute for Entertainment, Sports, Media, and Culture at Pepperdine's Graziadio Business School, Dat Nguyen, Vice President, Special Projects at Sagewise; moderated by David Randall, Brooks Kushman.
CONFIRMED SPEAKERS
Professor Jeffery Atik
Jeffery Atik is a Professor of Law and Jacob Becker Fellow at Loyola Law School.  He regularly teaches courses on Fintech, Smart Contract, and Blockchain Law, Artificial Intelligence and Law, Innovation and Intellectual Property Law, and European Union Law.  Professor Atik  also writes regularly on innovation and law, with a focus on Smart Contracts/FinTech and artificial intelligence.  He also teaches regularly at Lund University in Sweden.  Atik has previously taught at Berkeley, Boston College, Brooklyn, Columbia, Indiana-Bloomington, Suffolk, UC Davis, UCLA, Washington-St. Louis and The Fletcher School of Law and Diplomacy.  Professor Atik has served on three NAFTA binational panels reviewing antidumping cases, including the review in Softwood Lumber from Canada. He practiced law with Shearman & Sterling (New York), Testa Hurwitz (Boston), and Brown & Dobson (Milan). He is a member of the New York, Connecticut, Massachusetts and Missouri bars.
Madeline Beniflah 
Madeline is Media Director at Acento Advertising. Madeline is an industry leader with 25+ years of experience in marketing and media strategy — including digital and social. At Acento Adverting, a Santa Monica based independent Ad Agency, her responsibilities include leading consumer insights, building channel strategies and injecting innovation to help drive client's marketing and business goals. She has led consumer and business targeted campaigns, for general markets and multicultural segments. Her client experience is vast and spans industries and categories. This includes important brands such as Microsoft, Verizon, McDonald's, Home Depot, Dr Pepper Snapple Group, Hyundai, Kia, SoCalGas and City of Hope, to name a few.
Tammy Brandt
Tammy is Chief Legal Officer of Dreamscape Immersive.  From 2001 to 2007, Brandt served as corporate associate for a pair of high-profile firms—Jones Day and Sheppard Mullin Richter & Hampton—where she specialized in high-level financing and mergers and acquisitions. She then made the move in house, joining Toyota Motor Sales as managing counsel. 
In 2010, she garnered her first triple role, as vice president, general counsel and corporate secretary for ServiceMesh, a cutting-edge provider of next-gen IT services. While there, Brandt helped spearhead an eight-figure investment round from a leading venture capital firm—an accomplishment that's since become something of a calling card. 
From there it was on to Computer Sciences Corporation (which later became DXC Technology), where Brandt once again helped orchestrate many significant merger and acquisition transactions. In 2017, after four years occupying a laundry list of roles, Brandt moved to Dreamscape.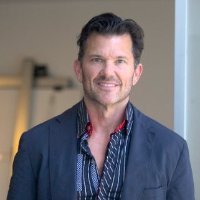 Cameron Casey 
Cameron Casey is the Co-Founder and Chief Creative Officer of SmartChain Media, a fan based media company harnessing blockchain technology to democratize the entertainment industry.  Cameron has over 30 years of broadcast TV, feature films, digital content, and product marketing experience. Cameron has worked with top brands across the US and internationally, including Sony, Honeywell, Max Factor, Estee Lauder Chanel, Unilever, Panasonic, and Apple.  Cameron has produced hundreds of hit music videos for Missy Elliot, Ice Cube, Warren G, Jay Z, Stevie Wonder, Phil Collins, Tears for Fears, Goo Goo Dolls, LL Cool J, Aretha Franklin, Chaka Khan and many more.  Cameron's television programming has been featured on HBO, NBC, ABC, E!, FOX, MTV, VH1, Disney, Universal, Discovery, Bloomberg TV and in magazines, like Billboard and SHOOT.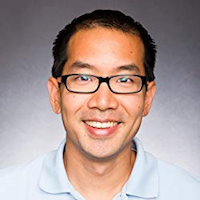 Bill Chang
Bill Chang is Deputy General Counsel at Riot Games.  Before joining Riot, he was a patent litigation associate at Sidley Austin and an Adjunct Professor at the Northwestern Pritzker School of Law.  He currently teaches Video Game Law at the USC Gould School of Law and is co-author of Video Game Law in a Nutshell (West Academic, 2018).
Tracey Freed
Tracey Freed is Founder of Freed Law, P.C., a boutique law firm specializing in digital media, entertainment and technology transactions based in Venice Beach. She was recognized by the Daily Journal as one of the Top Cyber/Artificial Intelligence Lawyers out of 20 practicing in California in 2018. Ms. Freed advises start-ups, Hollywood Studios, Next- Gen digital creators and Fortune 100 companies at the intersection of media, technology, and innovation, including structuring and negotiating commercial transactions related to content distribution and monetization, technology commercialization, branded content & influencer marketing, AR/VR & social gaming, artificial intelligence, big data and ad tech. Ms. Freed is also currently an Adjunct Professor at Loyola Law School where she teaches "Digital Media and the Law" a class she designed and originated over 8 years ago, and "Artificial Intelligence and the Law." Prior to founding Freed Law, Ms. Freed was Assistant General Counsel, Digital Networks at Sony Pictures Entertainment, Inc. and began her career as a corporate and intellectual property associate at Irell & Manella LLP. Ms. Freed is an alumnus of Loyola Law School.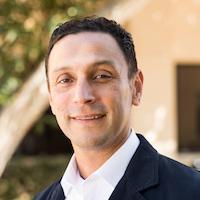 Nelson Granados, PhD 
Dr. Nelson Granados is the Executive Director of the Institute for Entertainment, Sports, Media, and Culture and Director of the Center for Applied Research at Pepperdine's Graziadio Business School. His research on the impact of digital technologies on market transparency and digital distribution is published in top business journals like Management Science and MIS Quarterly. This research has won numerous academic awards (best conference paper, best IS paper of the year) and has been featured in premier business media outlets such as the NY Times, Wall Street Journal, Bloomberg Business Week, and Financial Times. He has a column in the Media & Entertainment section of Forbes.  
He also consults on online pricing and distribution strategies in the travel, media, and entertainment sectors, and advises tech start-ups including blockchain ventures. Prior to joining academia, he held marketing management positions in the tech and travel sectors in South America, US, Asia, and Europe.
Tom Lane
Tom Lane is the Executive Vice President, Business and Legal Affairs at ITV Studios America, which is part of the ITV Studios global production group.  ITV Studios is behind some of the biggest brands on American television, both in non-scripted and scripted programming. Based in LA, Tom oversees the company's scripted business and legal affairs activity, including compliance, litigation, distribution and all deals from development through to production. Prior to ITV, Tom was the Senior Vice President of Business & Legal Affairs of CBS Studios International. Before that, Tom spent nearly 15 years in the legal department of CBS Broadcasting, most recently as Vice President and Assistant General Counsel. Tom also worked as the Director of Business and Legal Affairs for National Geographic Television in Washington, D.C., and at New York law firms Rosenman & Colin and Esanu Katsky Korins & Siger.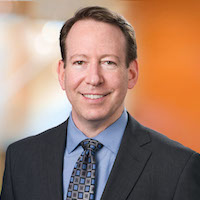 Aaron Moss
Aaron Moss is the chair of Greenberg Glusker's litigation department and is also a member of its intellectual property department. He specializes in representing owners and users of creative content, and he has been recognized by virtually every major legal and entertainment business publication as one of the preeminent intellectual property litigators in his field.
He has been named to The Hollywood Reporter's "Top 100 Power Lawyers" list, Variety's "Legal Impact Report," the Daily Journal's "Top IP Litigators in California," and was named among the city's top IP attorneys in the Los Angeles Business Journal's list of "40 Angelenos to Know in Intellectual Property Law."
Aaron litigates high-profile copyright and trademark actions for both plaintiffs and defendants, and has particularly extensive experience handling matters involving the ownership, licensing and termination of rights in fictional characters, including such globally-recognized properties as Godzilla, Spider-Man, Lassie, Frosty the Snowman, and Casper the Friendly Ghost. He also provides advice and counsel in connection with intellectual property acquisitions and transfers, conducts complex chain of title analyses, and engages in pre-publication clearance reviews for authors, publishers, filmmakers, and video game companies – often enabling them to avoid costly lawsuits.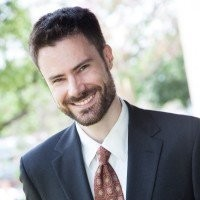 Dan Nabel
Dan Nabel is Principal Counsel at Riot Games. He lectures at USC Gould on Video Game Law and co-authored Video Game Law in a Nutshell (West Academic, 2018). He began his practice as a litigator at Greenberg Glusker and served as the director for USC Gould's Intellectual Property and Technology Law Clinic before moving in-house.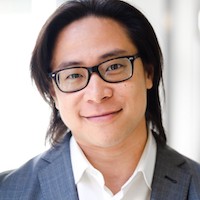 Dat Nguyen
Dat Nguyen is Vice President, Special Projects at Sagewise.  A former patent litigator, Dat's strong technical and legal experience allows him to bridge the divide between technology and law. Having spent his career at the intersection of technology and law, Dat brings a unique set of skills to deliver Sagewise's vision of building a platform that provides a safety net for smart contracts, governance, and transactional confidence into the blockchain.   
Prior to joining Sagewise, Dat was a business consultant advising and investing in startups from a wide range of industries including hospitality, healthcare, e-commerce, retail and video gaming. Dat also counseled clients in resolving their disputes efficiently outside of courts through mediation and arbitration.  Dat started his legal career as a commercial and patent litigator at Orrick, Herrington & Sutcliffe, LLP and then at Milbank, Tweed, Hadley & McCloy LLP, where he represented numerous Fortune 100 companies in resolving their commercial — and specifically patent — disputes. In addition, he counseled numerous clients regarding patent strategy and licensing. He has experience in a wide range of technologies including: cellular, semiconductors, memory, audio and video standards, video gaming, virtual reality, graphics processing, blockchain, and data encryption.  Prior to going to law school, Dat was an patent examiner in the video gaming arts at the U.S. Patent and Trademark Office.  
Dat is an active member in the Southern California blockchain and legal community. He has spoken on a wide variety of topics including: blockchain basics; the limitation of smart contracts and online smart contract dispute resolution; governance, data management, and decentralization; cryptocurrency; and IP considerations in the blockchain.  From his extensive litigation experience, Dat understands firsthand the inefficiencies and expense related with litigation. He is hopeful that blockchain technology can bring numerous benefits to the business world in minimizing and making disputes more efficient. However, before such benefits can be realized, there is a lot that still needs to be done on the blockchain. Dat brings his real-world experience of contract disputes and dispute resolution to the Sagewise team. 
Kirk Pasich
Acclaimed attorney Kirk Pasich, the co-founder and president of Blue Élan Records, is a former music critic and personal manager who has been named by Variety as one of the Top 50 Entertainment Lawyers in the U.S., by Daily Journal as one of the Top 100 Attorneys in California and by Los Angeles Business Journal as one of the city's Top 10 Litigators. Kirk has over 30 years of experience advising clients in the entertainment industry, representing major motion picture studios and record companies, actors, musicians, from Woody Herman to Chris Cornell, as well as directors, producers, authors, professional sports franchises and book publishers. A trained classical organist and one-time personal manager, Kirk has served on the boards of the National Academy of Jazz, the Woody Herman Foundation and the Alliance for Children's Rights.
David Randall
David is a shareholder with Brooks Kushman. Based in the firm's Los Angeles office, he routinely represents clients in complex IP litigation matters before federal courts throughout the United States, and before the U.S. Patent and Trademark Office. David also frequently assists clients with the development and management of worldwide patent and trademark portfolios, as well as issues concerning product design. He has prosecuted hundreds of patents not only in the United States, but throughout Africa, Asia, Europe and Latin America. Patents he has prosecuted have been successfully licensed or asserted multiple times.
David's experience covers a broad range of technologies, including blockchain based technologies, data structures and databases, Internet payment systems, and IoT. David has also represented clients with respect to a variety of open source software issues germane to companies developing new blockchain technologies.
David has been consistently recognized by Best Lawyers in America as one of the top intellectual property litigators in America. He is also active in the IP community; he is presently on the Board of the LAIPLA, he co-chaired the 2014 and 2018 LAIPLA Spring Seminar Planning Committees and the 2019 TechTainment™ planning committee, he has been an active member of the Intellectual Property Owners Association's U.S. Post-Grant Patent Office Practice Committee since 2013, and he is a member of the Planning Committee for the USC IP Institute.
Todd Richmond
By day, Todd Richmond is the director of the Tech & Narrative Lab and faculty at the Pardee RAND School of Public Policy, as well as research faculty at the USC School for Cinematic Arts. By night he is a musician, visual artist, and conceptual troublemaker. In a previous life Richmond was a chemistry professor at The Claremont Colleges where early in his faculty career he incorporated multimedia and web technologies into his teaching and research. That work led him to evolve from his specific focus on chemistry to instead pursue a broader understanding of technology and content as managing director of the USC Annenberg Center for Communication (a new media research center).
In 2006 Richmond moved to ICT and eventually led the Mixed Reality Lab and advanced prototype group as well as the Mixed Reality Studio at the USC School for Cinematic Arts. He has worked in a variety of areas: emerging disruptive technologies and their implications/applications for training, learning, and operations; future environments for communication and collaboration; immersive technologies; interactive education; visualization and analytics.
In 2015 Richmond served as adjunct faculty in the USC Marshall School of Business, teaching Leadership and Executive Development courses in the MBA program. In 2017, he received a research faculty appointment in the USC School of Cinematic Arts, teaching in the Media Arts + Practice division as well as serving as co-PI on the Cell as a City project with Alex McDowell.
Robin Russell 
Included as one of the "Women in Entertainment Power 100" for 5 years (2000-2005), Robin Russell has been considered one of the most influential women in the Home Entertainment Industry. Ms. Russell has an active consulting practice focused on litigation strategy, expert witness services, and content distribution.  She has deep and broad experience in the media industry.   In 1984, after a background in highly respected law firms, in she joined the Frank Wells/Michael Eisner management team as a Senior Vice President of Legal and Business Affairs for Walt Disney Pictures, overseeing legal and business affairs departments and all aspects of the business for the production of an annual slate of theatrical motion pictures for both Disney and Touchstone.   
After six years at Disney, Ms. Russell became Chief Financial Officer, Business Affairs and Administration for InterTalent, a small, high-end talent agency started by six senior agents from ICM and CAA.  The company became Endeavor, which was later merged with The William Morris Agency to become WME. Ms. Russell left InterTalent to join Sony Pictures Entertainment, where she spent three years as Executive Vice President Business Affairs for Columbia Pictures, followed by ten years as Senior Executive Vice President and General Manager for Sony Pictures Home Entertainment, where her main focus was the development of the DVD format and transition from a home rental to a sell through market and further expansion of distribution outlets, including Amazon and Netflix.   
Ms. Russell's career culminated as Senior Executive Vice President of Worldwide Operations Marketing and Distribution for SPE.  In this role, she was responsible for development of the business models for digital delivery in exhibition as well as media spend optimization and transition to on-line advertising. She teaches as an Adjunct Professor in USC Gould School of Law's entertainment program.  She received her J.D. from the University of California Hastings College of Law, and her B.A. in Economics from the University of California, Berkeley.  Robin recently concluded 18 months as a Fellow in the Harvard University Advanced Leadership Initiative Program.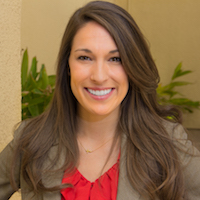 Kelsey Schulz
Kelsey Schulz is Vice President Business Affairs at Super Deluxe, a wholly owned subsidiary of WarnerMedia, an AT&T company, where she works closely with the Short-Form Digital Content, Branded Content, Social Media, Casual Gaming, Merchandise, Scripted TV, Unscripted TV, and Film teams to structure, negotiate, and draft deals and navigate the legal landscape during content creation.  
Prior to joining Super Deluxe, Kelsey was an associate attorney at Abrams Garfinkel Margolis Bergson, LLP, where her law practice included entertainment transactions, business and corporate law, and litigation. At AGMB she represented production companies, producers, directors, writers, actors, and filmmakers in connection with television, motion picture, and new media projects. Kelsey has a Bachelor of Science Degree in Business Administration from Elon University and a Juris Doctorate with a Certificate in Entrepreneurship and the Law from Pepperdine Law.
Bill Shafton
Bill Shafton is Vice President and Head of Business and Legal Affairs at Grindr, LLC, the premiere platform for the global LGBTQ+ community to connect, learn, and champion their rights. In his role, Bill oversees all aspects of the company's business and legal matters, including the global product, finance, marketing, human resources, and technology departments.
Some of the essential work Bill has done at Grindr includes legal strategy around the launch and operations of INTO, Grindr's new LGBTQ-focused online digital magazine, and GrindrForEquality, Grindr's social impact platform, as well as pre-transaction diligence and implementation around significant M&A and revenue generating activity.
Prior to joining Grindr, Bill was a member of the Restructuring and Insolvency Group at Winston & Strawn in Los Angeles, focusing on complex transaction and litigation matters. In addition to his work with a wide array of clients on asset acquisitions and litigation strategies, one of Bill's most meaningful cases was representing Holocaust survivors in their fight to receive the pension benefits they were due.
Bill has a long history of blending technology, entertainment, and law.  At the outset of his career, Bill was a music producer and launched a commercial recording studio, all while developing proprietary case management software for a boutique law firm. Bill holds a BA in Psychology from Oberlin College and a JD from Loyola Law School (Los Angeles). When he's not working, Bill volunteers for Long Beach community organizations, plays acoustic guitar, and hangs with his family.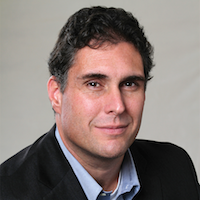 Martin Willhite
Marty Willhite is Vice Chairman of Tulco, LLC, an investment company focused on technological disruption. Previously, he was the Chief Operating Officer & General Counsel at Legendary Entertainment, and a Partner at Munger, Tolles & Olson. Marty received a B.A from Brigham Young University, and J.D. from Loyola Law School.
---
Diamond Sponsor
For over 20 years, ForensisGroup has provided the nation's top law firms with highly qualified expert witnesses and consultants. Experts referred by ForensisGroup have been thoroughly evaluated based on experience, education, track record, client feedback and much more. Over 8,000 clients have retained our experts in more than 10,000 cases nationwide. ForensisGroup takes a multi-disciplined approach, referring our clients to experts of various disciplines that may have an impact on the issues of the case. Clients benefit from free initial discussions with experts to gain better technical or scientific knowledge about their case. We offer free no-obligation recruiting.
Platinum Sponsor
HG Deposition and Litigation Services is a global court reporting agency that specializes in the personalized  "customer service" approach from deposition to trial. We are known for our attention to detail, customized and responsive support, state-of-the-art deposition solutions, trial preparation services, and pricing structures that help manage and predict deposition cost.
Since 1979, HG Deposition and Litigation Services has been a player in global deposition and trial coverage and has employed more than 2,500 Certified Court Reporters worldwide. With an average tenure of over 15 years each, our dedicated team of litigation support specialists and certified court reporters are ready to assist you in all aspects of deposition services, trial support, videography/multimedia services, and electronic copying or scanning services. Please give us the opportunity to earn your trust and business.
Gold Sponsor
With nearly 100 attorneys, Greenberg Glusker remains the largest single-office, full-service law firm in California. While based in Century City, our reach from L.A.'s Westside spans the entire United States and the globe. Our structure and business strategy allow us to meet our clients' needs in a competitive and cost-efficient manner, with first-tier legal services, in-depth industry knowledge, and fewer client conflicts than in a multi-office, national firm. 
Bronze Sponsor

Davis Wright Tremaine (DWT) is a full-service law firm, with approximately 500 attorneys, representing some of corporate America's most recognizable names. With offices in the technology corridors of New York, the Bay Area, Seattle, and D.C./Northern Virginia and in the media centers of New York and Los Angeles, we try cases for the world's leading technology companies and resolve matters involving online, mobile, and newer technologies for consumer products companies, media companies, and motion picture studios. Many of our lawyers have had previous careers as in-house counsel or previously worked as engineers, researchers, editors, or corporate officers or managers in the industries we serve. This means we understand the pressures that confront in-house counsel and are well placed to provide counsel to help companies meet their business goals.
Co-Sponsors


DATE AND TIME
Thursday, November 8, 2018
8:30 AM – 5:00 PM
LOCATION
Loyola Marymount University
School of Film and Television
Playa Vista Campus
12105 E. Waterfront Drive (2nd Floor)
Los Angeles, CA 90094