---
Blockchain and NFTs: The "F" stands for "Fun"
Blockchain technology and NFTs have inspired panels discussing decentralized finance, supply chain management, and other business-forward applications. This is not one of those panels. We're going to discuss how blockchain and NFTs can inspire and support artists, musicians, and other creators. Oral Caglar of Stubbs, Alderton & Markiles LLP will moderate a panel discussion including Brandon Byrne, CEO for Opera Event and Corey Livingston, Co-Founder of Splitz.
---
Metaverse or Metaworse: Can the Application of Real-World Laws and Regulations Solve Virtual World Problems?
The Metaverse is the Zeitgeist of entertainment and media. While still evolving, the grand vision for experience-based entertainment has never been closer. As Web 3.0 paves the way for the Metaverse, anticipating legal issues and laws that apply in a virtual reality environment is critical. A wave of NFT litigation around the world has governments addressing unprecedented issues related to commerce and property rights. Litigation has also prompted legal analysis of jurisdiction and enforceability issues. Join a diverse panel of experts as they discuss laws, litigation, and regulation in the age of the Metaverse.
---
Keynote Lunch with Science Fiction Hugo and Nebula author/screenwriter ("Star Trek") David Gerrold
Are science fiction writers story tellers or predictors of the future? David Gerrold, an acclaimed sci-fi writer, author of over 50 books, hundreds of articles and columns, and a dozen television episodes joins us during lunch to discuss how he and other writers have predicted the future and what technological and cultural challenges await us in the 22nd Century.
---
Meta & Snap & TikTok, Oh My!: The Platform Leaders' Perspectives on Cutting Edge Technologies of Today
There is a lot of hype about world changing technologies coming in 5 or 10 years, but what are the current cutting-edge technologies of today and how are they being utilized and implemented, particularly on the platforms that you likely check multiple times a day?  Join Tracey Freed, Founder of Freed Law, P.C. and former Assistant General Counsel at Sony Pictures Entertainment Inc., and her panelists from the juggernaut platforms leading the day, and setting the current trends and precedents on AI, AR, & VR, including: Lauren Cohen, Associate General Counsel at Meta; Lyric Kaplan, Product Counsel at Snap and Sima Ajdari, Director, Legal Affairs at TikTok/ByteDance.
---
Ready Player Everyone – What's next in esports!
In 2019, before the Covid pandemic hit, the total prize money across esports tournaments hit over $230M with over 28,000 active gamers.  In 2021, a single esports event, League of Legends Worlds, garnered nearly 175 million viewer hours.  In 2022, the global esports market was valued at $1.4 Billion and expected to reach an audience of over 700 million viewers.  Join Irene Scholl-Tatevosyan, head of Nixon Peabody's esports and Gaming Industry practice group, as she leads a panel of industry experts, including Martin Kim, Chief Revenue Officer / Head of Partnerships at leading esports organization Gen.G; Yan Perng, Senior Legal Counsel at gaming giant Tencent's new publishing division Level Infinite; and Brittany Curtis, Senior Corporate Counsel at Ziff Davis (IGN and Humble Bundle) in a discussion on what's next in esports.
---
Ethics in Social Media: Navigating Digital Dilemmas
Journalists and editors have ethical codes of conduct, while those responsible for social media in their organization have been equipped with little ethical guidance to support their decisions. Join our panel of experts as we navigate the tricky legal and ethical quandaries that Social Media companies and their users face regarding current events and privacy issues. Moderated by Konrad Trope, Of Counsel to Tsircou Intellectual Property Law. This will include a 1.0-hourMCLE credit in ethics.
---
David Gerrold
David Gerrold is the author of over 50 books, hundreds of articles and columns, and a dozen television episodes. He is a classic sci-fi writer who will go down in history as having created some of the most popular and redefining scripts, books, and short stories in the genre. His TV credits include episodes from Star Trek: The Original Series ("The Trouble With Tribbles" and "The Cloud Minders"), Star Trek: The Animated Series ("More Tribbles, More Troubles" and "Bem"), Babylon 5 ("Believers"), Twilight Zone ("A Day In Beaumont" and "A Saucer Of Loneliness"), Land Of The Lost ("Cha-Ka," "The Sleestak God," "Hurricane," "Possession," and "Circle"), Tales From The Darkside ("Levitation" and "If The Shoes Fit"), Logan's Run ("Man Out Of Time"), and others.
His novels include When HARLIE Was One, The Man Who Folded Himself, The War Against The Chtorr septology, The Star Wolf trilogy, The Dingilliad young adult trilogy, the Trackers duology, and many more sci-fi classics.
Additionally, the autobiographical tale of his son's adoption, The Martian Child, won the Hugo and Nebula awards for Best Novelette of the Year and was the basis for the 2007 movie, Martian Child, starring John Cusack, Amanda Peet, and Joan Cusack.
---
Oral Caglar, Senior Counsel, Stubbs Alderton & Markiles, LLP 
Oral Caglar is Senior Counsel with Stubbs, Alderton & Markiles LLP, based in Los Angeles, in its Intellectual Property & Technology Transactions group. He also works with the Firm's Preccelerator Program, based in Santa Monica, California, to support and mentor select early-stage start-ups. Oral's practice focuses on technology transactions, intellectual property licensing, joint technology development, and commercial contracting. He has been an in-house counsel with the Walt Disney Company, the California Institute of Technology, and Honeywell Aerospace. Oral is a former board member of LAIPLA and a graduate of Loyola Law School of Los Angeles, as well as a past member of the Association of Corporate Counsel and the National Association of College and University Attorneys. He serves on TechTainment's Planning Committee and has been involved with TechTainment since 2018.
---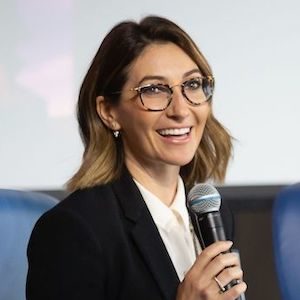 Tracey L. Freed, Founder, Freed Law, P.C.  
Tracey Freed is Founder of Freed Law, P.C., a boutique law firm specializing in digital media, entertainment and technology transactions. Freed has been recognized as a Trailblazer by The American Lawyer Magazine, a Top Cyber/Artificial Intelligence Lawyer by the Daily Journal, Thriving by the L.A. Business Journal, and a Rising Star and SuperLawyer by Los Angeles Magazine. Freed advises emerging growth companies, Hollywood studios, and Fortune 100 companies at the intersection of media, technology, advertising and innovation, including structuring and negotiating commercial transactions related to content creation, distribution and monetization, technology commercialization, branded content & influencer marketing, AR/VR & social gaming, artificial intelligence, big data and ad tech. Prior to founding Freed Law, P.C., Freed was Assistant General Counsel, Digital Networks at Sony Pictures.  Freed was also an Adjunct Professor at Loyola Law School where she taught "Digital Media & the Law" and "Artificial Intelligence & the Law." Freed is an inaugural member of the TechTainment planning team, and is an alumnus of Loyola Law School. 
---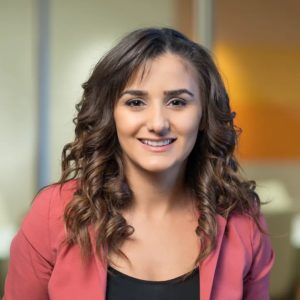 Irene Scholl-Tatevosyan, Esports and Gaming Industry Group Lead, Nixon Peabody LLP
Irene is an experienced trial attorney and litigator, specializing in labor and employment.  Irene leads the Nixon Peabody Esports and Gaming Industry Group, one of the first dedicated esports groups among AM100 law firms.  She is a life-long gamer, with an incredible passion for the industry.  Partnering with esports and gaming clients, Irene counsels on a full range of legal issues.  She regularly publishes and speaks on legal topics affecting the industry and is active in the gaming community.  She was appointed and is the Vice President of the Esports Bar Association.
---
Konrad Trope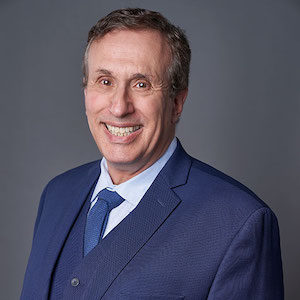 , Of Counsel, Tsircou Intellectual Property Law
Konrad Trope is Of Counsel to Tsircou Intellectual Property Law. Konrad chairs the firm's litigation practice where he prosecutes and defends infringement claims involving patents, trademarks, and copyrights, as well as protecting trade secrets and prosecuting cybersecurity data breaches. Konrad also represents clients in a variety of new technologies, including Voice Over Internet Protocol (VoIP), Smart Phone Internet Application, and emerging technologies in medical treatments addressing obesity.
For the past 30 years, Konrad has successfully litigated many cases involving design patents, mechanical patents, copyrights for interactive websites, and trademarks for the entertainment industry. He has appeared before Federal Courts across the country, including the U.S. Court of Appeals for the Ninth Circuit, the U.S. Court of Appeals for the Federal Circuit, the United States Trademark Trial and Appeals Board and U.S. Court of Federal Claims, where Konrad has consistently obtained successful verdicts and favorable settlements.
PREVIOUSLY, AT TECHTAINMENT