---
Blockchain and NFTs: The "F" stands for "Fun"
Blockchain technology and NFTs have inspired panels discussing decentralized finance, supply chain management, and other business-forward applications. This is not one of those panels. We're going to discuss how blockchain and NFTs can inspire and support artists, musicians, and other creators. Oral Caglar of Stubbs, Alderton & Markiles LLP will moderate a panel discussion including Brandon Byrne, CEO for Opera Event; Carlos Garcia-Aguilar, Owner, Web3 Lawyers; Josh Lawler, Partner at Zuber Lawler; Corey Livingston, Co-Founder of Splitz and Chris Shadley, CEO, Fishbowl Labs.
---
The Metaverse and Hollywood: Opportunities and Legal Implications
The Metaverse is the Zeitgeist of entertainment and media. While still evolving, the grand vision for experience-based entertainment has never been closer. As Web 3.0 paves the way for the Metaverse, anticipating legal issues and laws that apply in a virtual reality environment is critical. A wave of NFT litigation around the world has governments addressing unprecedented issues related to commerce and property rights. Litigation has also prompted legal analysis of jurisdiction and enforceability issues. Join a diverse panel of experts as they discuss laws, litigation, and regulation in the age of the Metaverse. Heidi Chung, a media analyst and correspondent for Variety Intelligence Platform will moderate a discussion between Tom Ara, Partner DLA Piper, and David Broome, Co-founder & CEO of Orange Comet. Orange Comet is a premium Web3 entertainment and technology company working with some of the biggest brands and intellectual property in sports, music,
arts and entertainment globally.
---
Keynote Lunch with Science Fiction Hugo and Nebula author/screenwriter ("Star Trek") David Gerrold
Are science fiction writers story tellers or predictors of the future? David Gerrold, an acclaimed sci-fi writer, author of over 50 books, hundreds of articles and columns, and a dozen television episodes joins us during lunch to discuss how he and other writers have predicted the future and what technological and cultural challenges await us in the 22nd Century. Moderated by Tyler Aquilina, media analyst for Variety Intelligence Platform.
---
Meta & Snap & TikTok, Oh My!: The Platform Leaders' Perspectives on Cutting Edge Technologies of Today
There is a lot of hype about world changing technologies coming in 5 or 10 years, but what are the current cutting-edge technologies of today and how are they being utilized and implemented, particularly on the platforms that you likely check multiple times a day?  Join Tracey Freed, Founder of Freed Law, P.C. and former Assistant General Counsel at Sony Pictures Entertainment Inc., and her panelists from the juggernaut platforms leading the day, and setting the current trends and precedents on AI, AR, & VR, including Sima Ajdari, Director, Legal Affairs at TikTok/ByteDance; Lauren Cohen, Associate General Counsel at Meta and Sarah Covell, Counsel at Snap.
---
Ready Player Everyone – What's next in esports!
In 2019, before the Covid pandemic hit, the total prize money across esports tournaments hit over $230M with over 28,000 active gamers.  In 2021, a single esports event, League of Legends Worlds, garnered nearly 175 million viewer hours.  In 2022, the global esports market was valued at $1.4 Billion and expected to reach an audience of over 700 million viewers.  Join Irene Scholl-Tatevosyan, head of Nixon Peabody's esports and Gaming Industry practice group, as she leads a panel of industry experts, including Brittany Curtis, Senior Corporate Counsel at Ziff Davis (IGN and Humble Bundle); Martin Kim, Chief Revenue Officer / Head of Partnerships at leading esports organization Gen.G and Yan Perng, Senior Legal Counsel at gaming giant Tencent's new publishing division Level Infinite in a discussion on what's next in esports.
---
Ethics in Social Media: Navigating Digital Dilemmas
Journalists and editors have ethical codes of conduct, while those responsible for social media in their organization have been equipped with little ethical guidance to support their decisions. Join our panel of experts as we navigate the tricky legal and ethical quandaries that Social Media companies and their users face regarding current events and privacy issues. Moderated by Konrad Trope, Of Counsel to Tsircou Intellectual Property Law, including panelists Jeremy Kagan, Award winning film and tv director; Don E. Reeve, Esq., Associate General Counsel for Meta and Adjunct Professor of California Privacy and Security Laws at Loyola; Michele Raphael, Senior Digital Engagement Editor, Southern California News Group & Lecturer of Public Relations, Communications Studies Department – LMU; Rabbi Stephen Robbins, Congregation N'vay Shalom and cofounder of the Academy for Jewish Religion California; and Michael Weiss, Esq., corporate/business specialist.  This will include a 1.0-hour MCLE credit in ethics.
---
David Gerrold
David Gerrold is the author of over 50 books, hundreds of articles and columns, and a dozen television episodes. He is a classic sci-fi writer who will go down in history as having created some of the most popular and redefining scripts, books, and short stories in the genre. His TV credits include episodes from Star Trek: The Original Series ("The Trouble With Tribbles" and "The Cloud Minders"), Star Trek: The Animated Series ("More Tribbles, More Troubles" and "Bem"), Babylon 5 ("Believers"), Twilight Zone ("A Day In Beaumont" and "A Saucer Of Loneliness"), Land Of The Lost ("Cha-Ka," "The Sleestak God," "Hurricane," "Possession," and "Circle"), Tales From The Darkside ("Levitation" and "If The Shoes Fit"), Logan's Run ("Man Out Of Time"), and others.
His novels include When HARLIE Was One, The Man Who Folded Himself, The War Against The Chtorr septology, The Star Wolf trilogy, The Dingilliad young adult trilogy, the Trackers duology, and many more sci-fi classics.
Additionally, the autobiographical tale of his son's adoption, The Martian Child, won the Hugo and Nebula awards for Best Novelette of the Year and was the basis for the 2007 movie, Martian Child, starring John Cusack, Amanda Peet, and Joan Cusack.
---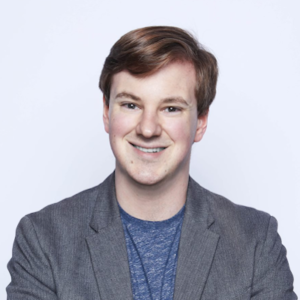 Tyler Aquilina, Media Analyst at Variety Intelligence Platform

Tyler Aquilina is a media analyst for Variety Intelligence Platform, primarily covering the streaming wars and their impact on the media/tech business. He previously wrote for Entertainment Weekly, where he covered the film industry, streaming and worker issues in Hollywood, among many other topics. A former Midwesterner and graduate of Loyola Marymount University, Aquilina is based in Los Angeles, where he can often be found watching "Jeopardy!" and reading history books.
---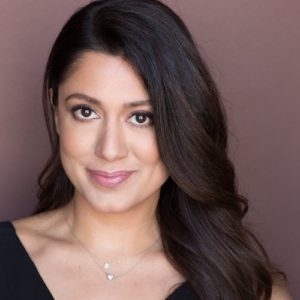 Sima Ajdari, Director, Legal Affairs at TikTok/ByteDance
Sima Ajdari is a Director of Legal Affairs and Chief of Staff to the Head of Americas + Global Legal Compliance at TikTok. Prior to TikTok, Sima supported the content vertical as a lawyer at Snap. Prior to her role at Snap she served as production counsel in the owned originals department at Netflix. She started her entertainment and media career at Studio 71 (formerly Collective Digital Studio), where she got her start as a transactional lawyer. Even before this she had a brief stint in music management and even before that she had a brief stint in litigation at Tharpe & Howell. She started her career as a litigator. In her spare time, she enjoys practicing yoga, reading, discovering new music, listening to podcasts (anything from Sam Harris to Dax Shepperd) and bingeing on good TV.
---
Tom Ara, Partner, Co-Chair, Entertainment Transactions Practice, DLA Piper
Tom Ara is the Global and US Co-Chair of the Media, Sport & Entertainment group at DLA Piper LLP, a global law firm with lawyers located in more than 40 countries throughout the Americas, Europe, the Middle East, Africa and Asia Pacific. Tom has received wide recognition in the media and entertainment industry for his representation of top-caliber clients who look to him for their most important transactions. Tom is one of a few Hollywood lawyers recognized by Variety Magazine as a Variety 500 Honoree. He has consistently been recognized by Variety as a top "Dealmaker" and by the Hollywood Reporter as a "Power Lawyer." Tom is frequently quoted by leading industry publications and financial news outlets such as The Wall Street Journal, Financial Times, Bloomberg for his industry insight and expertise. He also appears on television news and media segments regarding key topics and issues affecting the entertainment industry and its technological transformations. Tom is a Board member of the impactful Blackhouse Foundation, a Trustee for the prestigious US-Asia Institute, and Chief Editor of the Los Angeles Lawyer Magazine Entertainment Law Issue.
---
David Broome, CEO, Orange Comet
Dave Broome
is co-founder & CEO of Orange Comet, a premium Web3 entertainment and technology company working with some of the world's biggest brands and intellectual property in sports, music, arts and entertainment. Prior to founding Orange Comet, Broome has been a Hollywood veteran television producer for nearly 25 years.
In 2004, Broome created and executive Produced NBC's global hit series, The Biggest Loser. Over the years, he has gone on to produce thousands of hours of television series and documentaries including Netflix's first ever unscripted competition, Ultimate Beastmaster, with partner Sylvester Stallone, as well as Netflix's critically acclaimed documentary, The Day I Met El Chapo: The Kate Del Castillo and Sean Penn Story. For the last four years prior to Orange Comet, he filmed and produced the Jennifer Lopez documentary, Halftime, which recently premiered at this year's Tribeca Film festival and is one of the most successful documentary features in NETFLIX history.
While running 25/7 Productions, Broome built out an award-winning global 3D digital design, animation and graphics studio, which he transitioned over and is now the core of Orange Comet's DNA. As a best-in-class content creation company, Broome is marrying the storytelling and cinematic approach of Hollywood with the dynamic innovation of technology, Web3 and immersive experiences, driving Orange Comet as a leader into the future of entertainment.
---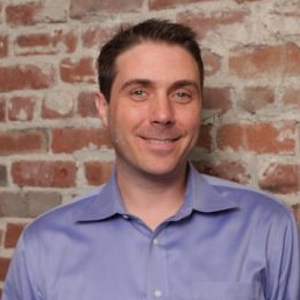 Brandon Byrne, CEO for Opera Event
Brandon Byrne is the CEO for Opera Event, a SaaS platform that helps companies scale their communities in a web3 world. Building decentralized communities around digital property is the focus of Opera Event and Brandon and his team are currently working with The Sandbox, YGG, Atari and more. 
Before Opera Event, Brandon was the CFO for Team Liquid and served as an executive at Curse, a PC technology and media company that was bought by Twitch.tv. He is a contributor at TechCrunch and is also an advisor on the UC Santa Cruz board for games and playable media.
Brandon has a bachelor's degree from Pepperdine University in Business Management.
---
Oral Caglar, Senior Counsel, Stubbs Alderton & Markiles, LLP 
Oral Caglar is Senior Counsel with Stubbs, Alderton & Markiles LLP, based in Los Angeles, in its Intellectual Property & Technology Transactions group. He also works with the Firm's Preccelerator Program, based in Santa Monica, California, to support and mentor select early-stage start-ups. Oral's practice focuses on technology transactions, intellectual property licensing, joint technology development, and commercial contracting. He has been an in-house counsel with the Walt Disney Company, the California Institute of Technology, and Honeywell Aerospace. Oral is a former board member of LAIPLA and a graduate of Loyola Law School of Los Angeles, as well as a past member of the Association of Corporate Counsel and the National Association of College and University Attorneys. He serves on TechTainment's Planning Committee and has been involved with TechTainment since 2018.
---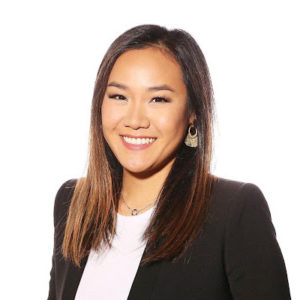 Heidi Chung, Media Analyst at Variety Intelligence Platform
Heidi Chung is a media analyst and correspondent for Variety Intelligence Platform. She is based in Los Angeles and joined Variety's premium subscription service in July 2020. Previously, Chung was an on-air reporter for Yahoo Finance, covering the stock market and economy on the site's daily livestreaming programming, and an associate producer at CNBC. In her role at VIP+, Chung focuses on the financials of the largest media and tech companies. She writes short-form commentary pieces and appears on camera for VIP+, often breaking down the ways in which broader market conditions and economic events impact the media and tech sectors.
---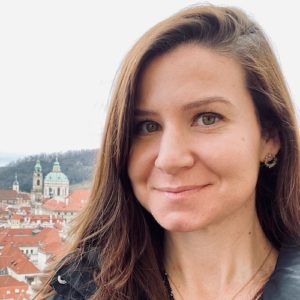 Lauren Cohen, Associate General Counsel at Meta
Lauren Cohen is an Associate General Counsel on the Reality Labs Legal team at Meta, where she advises the company's Artificial Intelligence teams on issues relating to compliance with global privacy and data protection laws and regulations, intellectual property matters such as copyright and trademark infringement risk, and compliance with open source licenses and third-party terms of service.  Lauren also works closely with the Policy and Privacy teams at Meta, advising on proposed and impending AI-related regulations.  Prior to joining Meta, Lauren practiced law at Perkins Coie LLP, where she focused on intellectual property litigation, copyright counseling, CDA / Section 230 litigation, and general privacy litigation.
---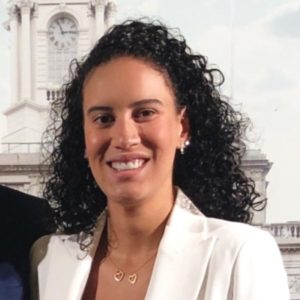 Sarah Covell, Senior Content & Partnerships Counsel, Snap. Inc.
Sarah Covell is Sr. Counsel on the Commercial Legal team at Snap Inc. where she focuses on content and music. In this role, Sarah advises the company's content, music and A/R partnerships teams on everything from music licenses and content creation agreements to creator monetization and augmented reality partnerships. Sarah also works closely with Snap's IP team on matters related to copyright infringement and Snap's takedown practices. Prior to joining Snap, Sarah was a member of the digital legal affairs team at Warner Music Group, where she focused on web3 and fitness partnerships, and a leader of the business & legal affairs team at Authentic Brands Group, where she focused on licensing and strategic partnerships for ABG's entertainments brands and managing and optimizing the value of ABG's Elvis Presley catalog.
---
Brittany Curtis, Senior Corporate Counsel at Ziff Davis (IGN and Humble Bundle)
Brittany Curtis is Senior Corporate Counsel at Ziff Davis, LLC where she manages the legal needs for both IGN Entertainment, Inc. and Humble Bundle, Inc. Prior to joining Ziff Davis, she was Associate Counsel at Singularity University supporting the company's commercial and corporate matters. Brittany graduated from University of San Francisco School of Law, received her undergraduate degree from New York University in Art History, and is currently based in Pacifica. When she's not working, Brittany likes to read fantasy books and go on hikes around the Bay Area.
---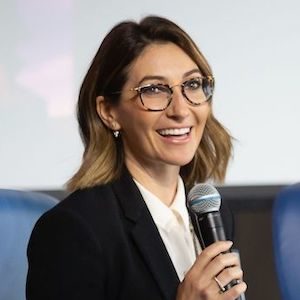 Tracey L. Freed, Founder, Freed Law, P.C.  
Tracey Freed is Founder of Freed Law, P.C., a boutique law firm specializing in digital media, entertainment and technology transactions. Freed has been recognized as a Trailblazer by The American Lawyer Magazine, a Top Cyber/Artificial Intelligence Lawyer by the Daily Journal, Thriving by the L.A. Business Journal, and a Rising Star and SuperLawyer by Los Angeles Magazine. Freed advises emerging growth companies, Hollywood studios, and Fortune 100 companies at the intersection of media, technology, advertising and innovation, including structuring and negotiating commercial transactions related to content creation, distribution and monetization, technology commercialization, branded content & influencer marketing, AR/VR & social gaming, artificial intelligence, big data and ad tech. Prior to founding Freed Law, P.C., Freed was Assistant General Counsel, Digital Networks at Sony Pictures.  Freed was also an Adjunct Professor at Loyola Law School where she taught "Digital Media & the Law" and "Artificial Intelligence & the Law." Freed is an inaugural member of the TechTainment planning team, and is an alumnus of Loyola Law School. 
---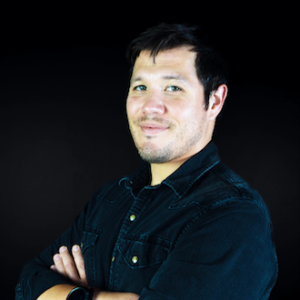 Carlos A. Garcia-Aguilar, Owner, Web3 Lawyers
Carlos A. Garcia, Esq., Web3 Lawyers founder, represents creators, founders and tech start-ups from the pre-mint and launch phases to everyday business operations involving blockchain and NFTs. His Firm's notable clients include IGL CIty, Half BAYCD, Fool Proof Labs and several other successful Web3 innovators. He served as the 2022 Chair for the American Bar Association Subcommittee for Intellectual Property and NFTs and has been a strong proponent for digital assets. Prior to entering the technology space Carlos spent 17 years in the US Army JAG Corps where he finished his career as the Senior Legal Administrator in Afghanistan for both US and NATO forces. Carlos also practiced at a large criminal defense firm and later opened his own law firm in 2020. Today he rocks his favorite JPEGs as his profile picture when he hosts his weekly law-themed "Web3 Lawyers" Twitter Space. 
---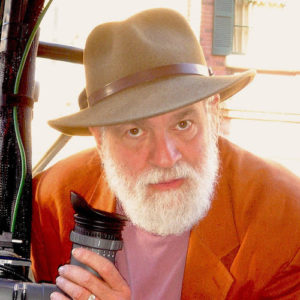 Jeremy Kagan, Film and Television Director, Writer, Producer, Professor, School of Cinematic Arts, USC
Jeremey Kagan, internationally recognized director, writer and producer, has been making award winning feature films – 12 of them – including The Chosen, and The Journey of Natty Gann; and he has made 20 television movies and has an Emmy for directing tv series.  Much of his work is concerned with activists issues like the HBO CABLE ACE Awarded Conspiracy: The Trial of the Chicago 8 and Katherine: A Portrait of an American Revolutionary, the feature The Big Fix, and Heroes and The Showtime cable movie Crown Heights which received the Humanitas prize.  He also produced and directed the 10 part award winning series The ACLU Freedom Files about threats to our civil liberties.  He is a tenured full professor here at USC's School of Cinematic Arts where he founded the Change Making Media Lab and he has served as the Artist Director of Robert Redford's Sundance Lab; and is chair of Special Projects for the Directors Guild of America which serves 19,000 members. He is also the author of the 5 books and a painter.
---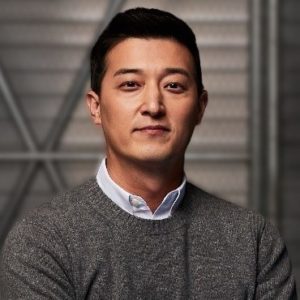 Martin Kim, Chief Revenue Officer / Head of Partnerships at Gen.G Esports

Martin Kim heads global revenue and partnerships for Gen.G Esports, a top global esports organization with operations in the U.S., Korea & China, competing in the most popular esports platforms.  His areas of focus are revenue generating brand and strategic partnerships.
Prior to esports, Martin spent eight years in professional baseball working for the LA Dodgers & Major League Baseball in multiple capacities including corporate partnerships, international marketing, global events, and player management.  
Martin was born in Argentina, grew up in Philadelphia, and graduated from the George Washington University.  He is a published author, and recipient of a National Recognition Award from the S. Korea Ministry of Sports in 2017.
---
Josh Lawler, Partner at Zuber Lawler
Josh Lawler, Partner at Zuber Lawler, a minority owned law firm, is an expert in digital asset regulation, securities law, intellectual property rights, mergers and acquisitions and commercial transactions with a strong focus on crypto, NFTs and other digital assets and related systems. As a dedicated futurist, Josh leads the firm's New Technology Practice Group, focusing on novel issues presented by developing technology including Blockchain (distributed ledger), artificial intelligence, robotics, virtual/augmented reality and internet of things.

---
Corey Livingston, Co-Founder of Splitz
Corey Livingston, the Co-Founder of Splitz, has driven biz dev efforts for 7 years at a fintech firm which led to a top 100 (Black Enterprise) firm distinction. Managed music artists from day 0 to distribution deals leading to sales of 2mm and an investment Banking Background.
---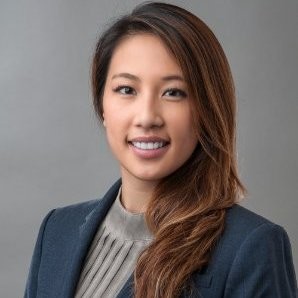 Yan Perng, Senior Legal Counsel at Tencent America

Yan Perng is Senior Legal Counsel at Tencent where she oversees legal affairs for the global games business unit under which international games are developed and published outside of mainland China. Prior to joining Tencent, she was Associate General Counsel at NCSOFT West supporting its western operations. Yan began her professional career at the Foster Pepper (now Foster Garvey) law firm with a focus on intellectual property, commercial and corporate transactions, and esports. Yan received her undergraduate degree from National Taiwan University and J.D. from the University of Washington. She is now based in Los Angeles. When she's not working, Yan likes to relax by putting on a face mask and watching Twitch with her partner and their three cats.
---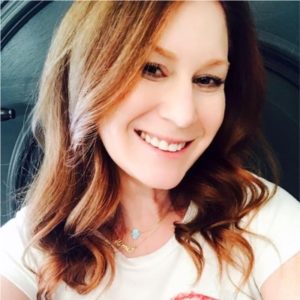 Michele Rafael, Senior Digital Engagement Editor, Southern California News Group & Lecturer of Public Relations, Communications Studies Department – LMU
Michele Raphael is a recognized communications, publishing and social media leader. As the Senior Digital Engagement Editor at Southern California News Group, she works across its 11 local news sites, managing more than 70 newsletters, as well as all social media and push alerts, and helping the newsrooms get their original, local reporting out to a wide audience of readers across Los Angeles, Orange, Riverside and San Bernardino Counties. She also is a Lecturer of Public Relations in the Communication Studies department at Loyola Marymount University.
As the founder of boutique agency Maximizing Media, she has accelerated how communities, nonprofits, publishers and tech companies grow audiences, impact and revenue. Raphael previously served as managing editor of AAA's Westways and AAA Explorer including magazines, newsletters and social media, and produced digital coverage in various roles such as entertainment editor at LA Weekly, features editor and groundbreaking "Cybertainment" columnist at Los Angeles Times, and Director of Publications and Special Projects at USC Annenberg Norman Lear Center. She is a National Press Foundation Fellow and holds a Master's in Journalism from USC Annenberg.
---
Don E. Reeve, Associate General Counsel for Meta; Adjunct Professor of California Privacy and Security Laws at Loyola
Don Reeve teaches the California Privacy and Security Law course at Loyola Law School and is Associate General Counsel in the Ads Group at Meta where he advises the
company's ads monetization teams on product development and issues relating to compliance with global privacy and data protection laws and regulations, marketing and advertising technology, and competition.
Prior to joining Meta, Don served as Director and Senior Counsel, for Mattel overseeing their global privacy program. Over the course of his legal career Don has also performed various senior counsel roles providing privacy, product, digital marketing and advertising, and technology advice for Snap, Sony Pictures, and Toyota.
Before pursuing a legal career, Don worked as on-camera meteorologist for several local television and radio stations in the eastern United States chasing tornadoes and hurricanes as part of this work.
---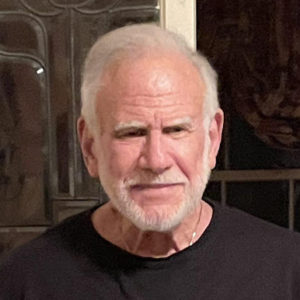 Rabbi Stephen Robbins, Cofounder of the Academy for Jewish Religion California
Rabbi Steven Robbins who is cofounder of the Academy for Jewish Religion California, an accredited seminary, is also a clinical psychologist with a specialty in the neurobiology of trauma. He specializes in treating people who have been abused through social media.
---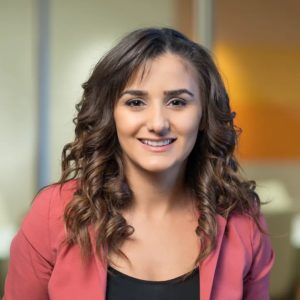 Irene Scholl-Tatevosyan, Esports and Gaming Industry Group Lead, Nixon Peabody LLP
Irene is an experienced trial attorney and litigator, specializing in labor and employment.  Irene leads the Nixon Peabody Esports and Gaming Industry Group, one of the first dedicated esports groups among AM100 law firms.  She is a life-long gamer, with an incredible passion for the industry.  Partnering with esports and gaming clients, Irene counsels on a full range of legal issues.  She regularly publishes and speaks on legal topics affecting the industry and is active in the gaming community.  She was appointed and is the Vice President of the Esports Bar Association.
---
Chris Shadley, CEO, Fishbowl Labs
Chris Shadley has over 20 years in the film and television industry. Working from the ground up, holding jobs from Production Assistant to Director, Chris has worked on some of the biggest movies in Hollywood. Most recently his focus has been on VR and AR production, to help movie makers bring the best story to the screen. In 2022, Chris founded Fishbowl Labs, focusing on Web3 and virtual technologies. The company's first project is "IGL", a digital world to bring people together and have a new digital experience. In IGL, people can shop, hang with friends, attend shows, or test their abilities in the "Proving Grounds", IGL's Third Person Shooter game. Chris also has work with cryptocurrency and NFT projects.
---
Konrad Trope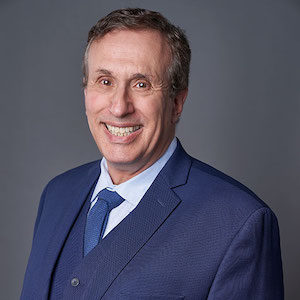 , Of Counsel, Tsircou Intellectual Property Law
Konrad Trope is Of Counsel to Tsircou Intellectual Property Law. Konrad chairs the firm's litigation practice where he prosecutes and defends infringement claims involving patents, trademarks, and copyrights, as well as protecting trade secrets and prosecuting cybersecurity data breaches. Konrad also represents clients in a variety of new technologies, including Voice Over Internet Protocol (VoIP), Smart Phone Internet Application, and emerging technologies in medical treatments addressing obesity.
For the past 30 years, Konrad has successfully litigated many cases involving design patents, mechanical patents, copyrights for interactive websites, and trademarks for the entertainment industry. He has appeared before Federal Courts across the country, including the U.S. Court of Appeals for the Ninth Circuit, the U.S. Court of Appeals for the Federal Circuit, the United States Trademark Trial and Appeals Board and U.S. Court of Federal Claims, where Konrad has consistently obtained successful verdicts and favorable settlements.
---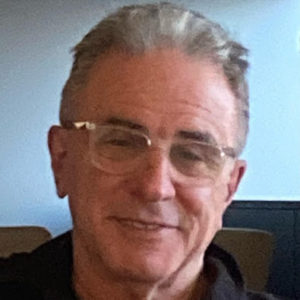 Michael Weiss, Esq. President of Michael H. Weiss, Professional Corporation
Mr. Weiss practices in the areas of bankruptcy reorganization and litigation, financial restructuring, commercial law and litigation. He also has substantial experience representing parties in restructuring real estate, entertainment, service and industrial companies outside of the bankruptcy process, as well as the acquisition of assets through various bankruptcy and related insolvency proceedings. In addition to bankruptcy law, Mr. Weiss also practices in the areas of general commercial law, financial derivatives, structured finance transactions, real estate secured transactions, intellectual property secured financing, directors and officers' liability and insurance, regulation of bank and savings and loan holding companies, lender liability, state court receiverships and general civil litigation in state and federal court. 
PREVIOUSLY, AT TECHTAINMENT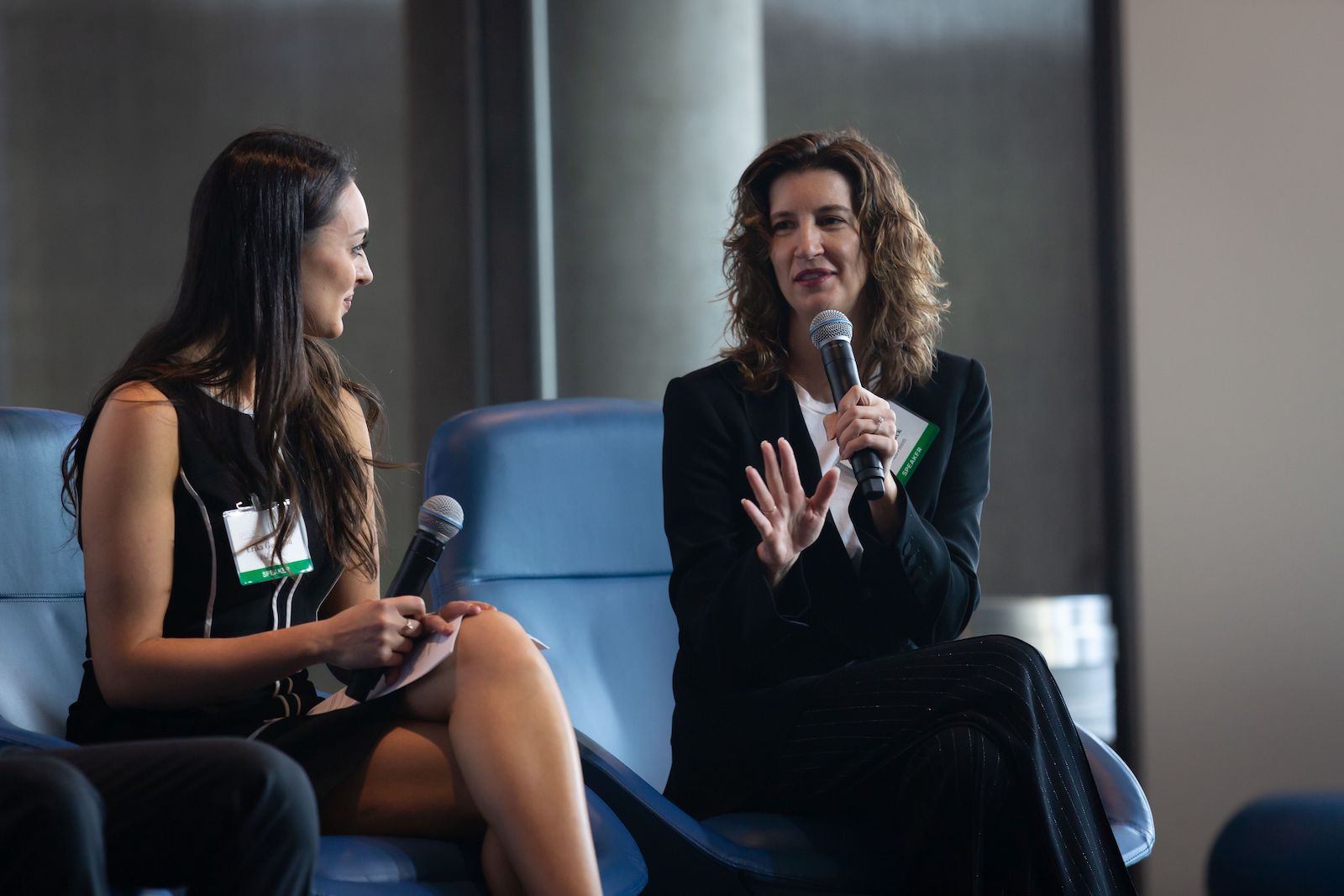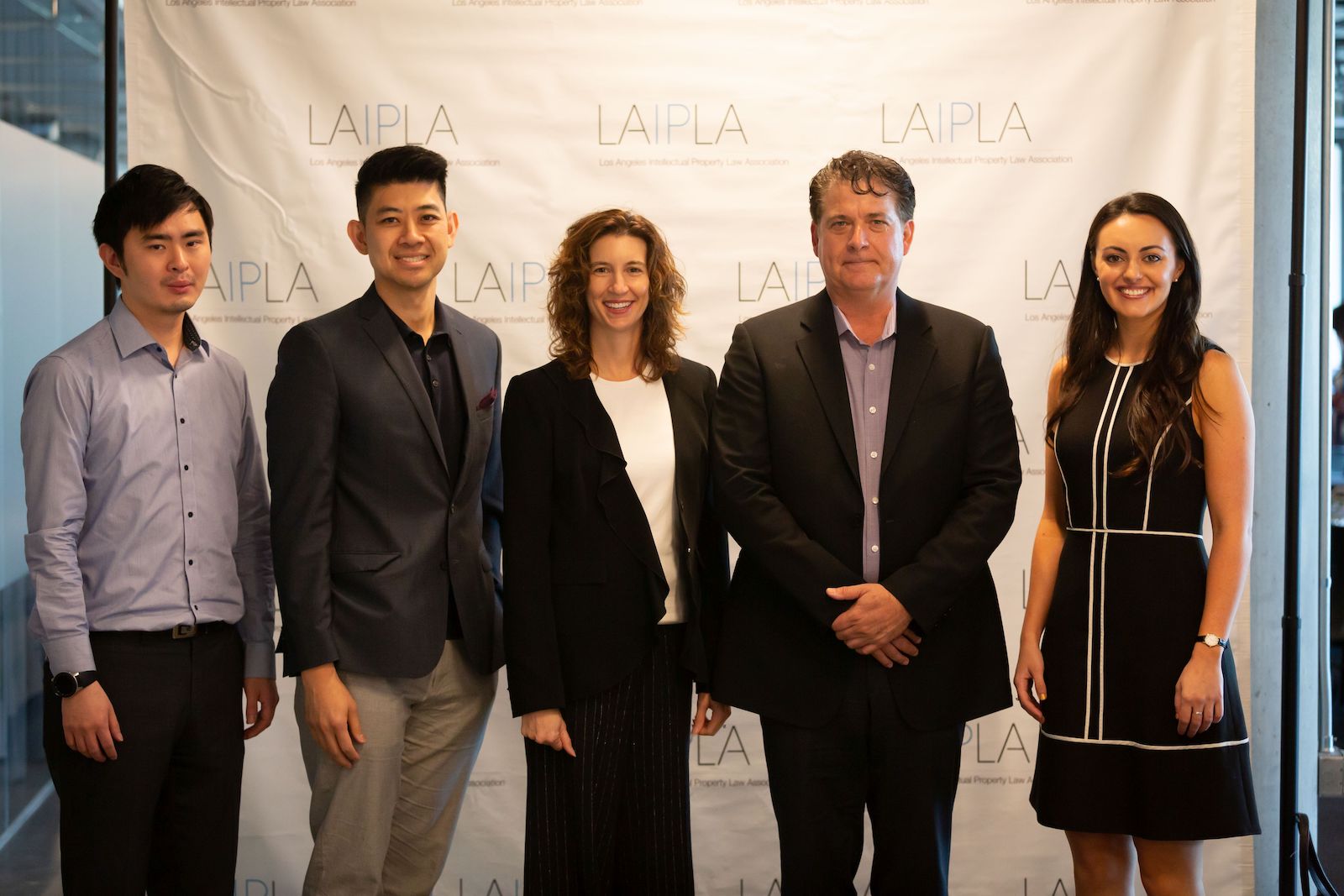 Diamond Sponsor

For over 25 years, ForensisGroup has provided the nation's top law firms with highly qualified expert witnesses and consultants. Experts referred by ForensisGroup have been thoroughly evaluated based on experience, education, track record, client feedback and much more. Over 20,000 clients have retained our experts in more than 30,000 cases nationwide. ForensisGroup takes a multi-disciplined approach, referring our clients to experts of various disciplines that may have an impact on the issues of the case. Clients benefit from free initial discussions with experts to gain better technical or scientific knowledge about their case. We offer free no-obligation recruiting.
Platinum Sponsor
At Tsircou Intellectual Property Law, we specialize in intellectual property matters, providing a broad range of client services in acquiring, maintaining, analyzing and enforcing intellectual property rights, to include through all stages of litigation.
We have experience across a broad array of technologies, such as unmanned aerial vehicles, space systems, wind turbine systems, interior components for commercial airlines, medical devices, microwave antenna systems, dialysis systems, business methods, sporting goods, toys and electronics, apparel, and communication systems.
Keynote Lunch Sponsor
We represent domestic and international clients in a broad range of legal matters throughout the world and our success is built on the firm's partners' combined decades of experience in delivering exceptional legal solutions for their clients. Our trial lawyers are known for their outstanding legal skills in presenting complex legal issues in ways that are clear and compelling, which is why we outperform other firms in high-stakes actions.
Our intellectual property protection group provides our clients with a full range of intellectual property services from protecting and obtaining trademark and patent registrations throughout the world to defending and enforcing those registrations in a competitive marketplace. We are dedicated to an integrative, seamless, and effective team approach. Our team has a long history of reciprocal long-term relationships with foreign counsel in hundreds of different countries all over the world as strategic partners, the result is a partnership with a unique diversity of experience and exceptional professional judgment, which allows us to provide our clients with a wide variety of effective international solutions. We embrace impactful innovation that drives efficiently, and our clients also benefit from our extensive experience in building and protecting brands from the ground up including experience in anti-counterfeiting.
Breakfast Sponsor
DLA Piper is a global law firm with lawyers located in more than 40 countries throughout the Americas, Europe, the Middle East, Africa and Asia Pacific, positioning us to help clients with their legal needs around the world.
We strive to be the leading global business law firm by delivering quality and value to our clients.
We achieve this through practical and innovative legal solutions that help our clients succeed. We deliver consistent services across our platform of practices and sectors in all matters we undertake. Our clients range from multinational, Global 1000, and Fortune 500 enterprises to emerging companies developing industry-leading technologies. They include more than half of the Fortune 250 and nearly half of the FTSE 350 or their subsidiaries. We also advise governments and public sector bodies.
If the need arises for litigation, as trusted advisors and advocates for our clients, we provide pre-dispute advice and creative resolution or, when necessary, support with arbitration, trial and appeal.
Whatever the challenges or opportunities your business faces, DLA Piper will help you navigate change and maximize the value of your assets.
Reception Sponsor
Nixon Peabody LLP is an AmLaw 100 law firm, with more than 700 attorneys around the world. We combine high performance, entrepreneurial spirit, deep client engagement, and an unwavering commitment to a culture of collaboration, diversity, and humanity. Our teams work together to leverage deep industry knowledge and deliver creative solutions for complex legal problems.
Our seamlessly integrated Intellectual Property practice guides clients through the full IP lifecycle—from mining an organization's research and development activities to capture and protect intellectual property to supporting the commercialization and branding of those assets, enforcing intellectual property rights, and defending against competitors. Serving as an extension of your team, our cross-industry and interdisciplinary practice leverages technical experience, which extends beyond the legal sector, to help leaders, inventors, creators, and artists seize market opportunity around the world.
In addition to our leading IP practice, our diverse team of labor and employment attorneys can help you protect your workforce and your business. We are leaders in the fast-moving COVID-19 compliance space, tracking developments in public health and OSHA guidance to help clients prepare practical and legally sound approaches to engaging and safeguarding employees.
Exclusive Media Sponsor
Variety is the most authoritative and trusted source of entertainment business news, recognized and respected throughout the world. Since 1905, influential producers, executives and talent in entertainment and beyond have turned to Variety for award-winning daily breaking news reports, insightful award-season coverage, must-read feature spotlights and intelligent analysis of the industry's most prominent players. As the leading publication covering film, television, theater and tech with a global perspective, Variety is the vital read in every entertainment capital in over 84 countries. 
Variety's multi-platform content coverage expands across digital, mobile, social, and print as well as branded content, events, summits, data and analysis. Variety Content Studio (VCS) produces award-winning premium custom branded content distributed across Variety's global digital and social platforms. Variety Intelligence Platform (VIP+) is a subscription-based service offering relevant industry analysis, in-depth special reports, incisive data and is home to video archives from Variety's past summits and VIP+ Exchange webinars. 
With over 6 million social followers, four podcast series, a three-time Emmy® Award-winning television series (Actors on Actors), multiple television specials with Lifetime Television including Variety's Power of Women and Salute to Service, plus over 100 virtual events and summits annually, Variety remains the premier source for entertainment business news.
Bronze Sponsor

LegalPeople – A Legal Partners Company
Legalpeople is a dedicated national legal staffing company. Since 2002, we have been procuring the best legal talent in the market and providing world-class customer service. Legalpeople provides a complete range of legal staffing services. From large-scale document review, including foreign language review, to specialized project-based staffing for law firms and corporations, to permanent placement ranging from lateral associates to group placements and office openings, and from in-house counsel to General Counsel. We are the only company in our industry with the experience and expertise to provide strategic and customized solutions for all of your staffing requirements.
Bronze Sponsor
Quinn Emanuel is a 900+ lawyer business litigation firm—the largest in the world devoted solely to business litigation and arbitration with 31 global office locations.
Surveys of major companies around the world have three times named us the "most feared" law firm in the world. Firm lawyers have tried over 2,500 cases, winning 86% of them. When representing defendants, Quinn Emanuel's trial experience gets better settlements or defense verdicts. When representing plaintiffs, Quinn Emanuel lawyers have won over $70 billion in judgments and settlements. Quinn Emanuel has also obtained seven 9-figure jury verdicts, four 10-figure jury verdicts, fifty-one 9-figure settlements, and twenty 10-figure settlements. The American Lawyer named Quinn Emanuel the top IP litigation firm in the U.S. and the firm as one of the top six commercial litigation firms in the country. The UK legal periodical, The Lawyer named us "International Firm of the Year." Law360 selected us as Antitrust, Appellate, Banking, Class Action, Insurance, Product Liability, IP, White Collar, and Trials "Practice Groups of the Year." Managing IP twice recognized us as having the "Best ITC Litigation Practice" and honored us with the "Patent Contentious West" award. Legal Business has named us "US Law Firm of the Year" three times, and our German offices have been named both IP Litigation and Patent Litigation Firm of the Year by JUVE, Germany's most prestigious legal publication. Global Investigations Review, a leading legal periodical covering global white-collar investigations, named us the "Most Impressive Investigations Practice of the Year." Global Arbitration Review named us the 7th best arbitration practice in the world. Further information is available at www.quinnemanuel.com.
Bronze Sponsor
SafeHouse Web is a professional website design and digital marketing company, established in 2007. Working alongside small and medium sized law firms and attorney associations, our core services include website & graphic design, social media management and search engine optimization. Specializing in law firm Search Engine Optimization (SEO), SafeHouse Web consistently produces top search results for our clients' websites. This results in more leads, more business and more revenue for the law firm.
Bronze Sponsor
With robust corporate, mergers and acquisitions, venture capital and emerging growth, business litigation, public securities, entertainment, and intellectual property practices, Stubbs Alderton & Markiles' attorneys assist clients with virtually every legal issue a business or an individual may face.
Since its inception in 2002, SA&M has worked alongside innovators and leaders of businesses large and small whose ideas are world changing. Our firm takes the long-term approach to our relationship with clients, partnering with them all along their evolutionary path, from idea to growth to exit, or whatever their future may hold. Our mission is, and has always been, to provide technically excellent legal services in a consistent, highly-responsive and service-oriented manner with an entrepreneurial and practical business advisory perspective.
Co-Sponsor
The Entertainment Law and Intellectual Property Section focuses on a wide variety of entertainment and intellectual property law issues including copyright, patent, trademark, new media, licensing, unfair competition, libel, privacy, and right of publicity issues. The section consists of and welcomes all types of intellectual property and entertainment lawyers in these and other fields, including transactional and litigation lawyers, in-house counsel, and lawyers in private practice.