LAIPLA, in conjunction with Loyola Law School, continues its groundbreaking TechTainment™ program, with TechTainment™ 7.0. TechTainment™ is a unique conference, exploring the intersection of Technology, Entertainment, and the Law. Los Angeles is at the World's cross-roads of Technology and Entertainment, making TechTainment™ a must-attend event for IP and Entertainment attorneys, as well as industry experts. This year's conference will explore the concept of The Augmented Human, enhancing real world entertainment using AR/VR, the explosion of podcast industry, and the tensions between social media content moderation and free expression.  
Our conference will be virtual, via Zoom. Unlike other virtual conferences, we are incorporating networking time before and after our panels, using Zoom Breakout Rooms. We'll also cap off the conference with a social Virtual Game Night, awarding prizes. We programmed our conference over a three–day period to minimize work disruption and expand the reach of the TechTainment community. No longer limited to a physical location, we hope to have registrants from not only Los Angeles, but throughout California, and beyond. 
**Los Angeles Intellectual Property Law Association (provider # 2083) certifies that this activity has been approved for MCLE credit by the State Bar of California in the amount of 4.25 hours. 
DATE AND TIME
TBA
LOCATION
TBA
(All times in PST)
Tuesday, November 17, 2020 
11:45 AM- 12:00 PM: Registration/Networking – Zoom Breakout Rooms 
12:00 PM– 12:35 PM: Keynote: "The Augmented Human", Ted Schilowitz, Futurist, Paramount Pictures, Presentation & Fireside Chat
12:35 PM –12:45 PM: Networking – Zoom Breakout Rooms  
12:45 PM – 2:00 PM: Panel: Real Fun, Virtually the Same as Before? 
Wednesday, November 18, 2020 
11:45 AM- 12:00 PM: Registration/Networking – Zoom Breakout Rooms 
12:00 PM- 1:15 PM: Panel: The Podcast Explosion 
1:15 PM – 1:30 PM: Networking – Zoom Breakout Rooms 
Thursday, November 19, 2020 
11:45 AM- 12:00 PM: Registration/Networking – Zoom Breakout Rooms 
12:00 PM- 1:15 PM: Panel: Social Media Platforms, Content Moderation, and Who Watches the Watchers?      
1:15 PM – 1:45 PM: Virtual Game Night 
1:45 PM – 2:00 PM: Networking – Zoom Breakout Rooms 
In-House: $35 ($50 after November 10, 2020)
LAIPLA Members, Loyola Alumni, $45 ($60 after November 10, 2020)
Non-Members: $55 ($65 after November 10, 2020)
Students: $25 ($35 after November 10, 2020)
Professors: $25 ($35 after November 10, 2020)
Each ticket will permit the registrant to attend each of the three (3) sessions.  Each ticket is unique for a given registrant and cannot be shared by different individuals on different days.
Group Packages: A three-ticket package may be purchased by any firm, company or organization. Prior to the event, you will provide the Names and Email addresses of the attendees. You may purchase multiple 3-packs.
3 pack for in-house attorneys from the same company - $90 (offer ends November 10, 2020)
3 pack for attorneys from the same firm - $120 (offer ends November 10, 2020)
10 pack for students from the same school - $200 (offer ends November 10, 2020)
It is the responsibility of the purchaser of a Group Package to email the names and email addresses of all attendees to be registered under the purchaser's Group Package to office@laipla.net no later than Wednesday, November 11, 2020; only those individuals for whom LAIPLA receives their name and emails addresses by the November 11th deadline will be able to attend. All registrants in a Group Package must either be from the same firm, company or law school. 
CANCELLATION POLICY
Cancellations must be received by the pre-registration deadline of Tuesday, November 10, 2020 to be refunded. 
---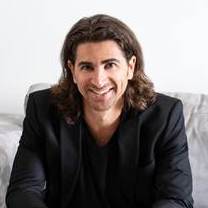 Brandon Bauman, Global Head of Legal Affairs – Original Content – Spotify 
Brandon is the Global Head of Legal Affairs (Original Content) at Spotify. He manages the team that supports the company's explosive podcast and video endeavors. He and his team are at the forefront of the booming podcast industry having supported Spotify's deals with Joe Rogan, The Obamas, Warner Bros./DC Comics, etc., as well as numerous international programs in key markets throughout Latin America, APAC, and Europe. Prior to Spotify, Brandon worked at WarnerMedia, HBO, and in scripted/unscripted production.
---
Tammy Brandt, Chief Legal Officer, Dreamscape Immersive
Tammy is Chief Legal Officer; Head of Business and Legal Affairs at Dreamscape Immersive, a leading location-based virtual reality company.  Tammy manages legal, business affairs, human resources and facilities.  Prior to joining Dreamscape, Tammy served in roles of increasing responsibilities in the legal department of Computer Sciences Corporation, which became DXC Technology, a Fortune 100 company with over 150,000 employees, serving clients in over 100 countries.  Tammy's last role was Chief Corporate Counsel, the #2 corporate lawyer of the company, with primary legal responsibilities for corporate securities, governance, finance, treasury, tax, executive compensation, and global leader on all M&A transactions.
Before joining Computer Sciences Corporation, Tammy was general counsel at ServiceMesh, Inc., a leading enterprise software company in the cloud management space.  She successfully led ServiceMesh's fundraising and successful exit to Computer Sciences Corporation with responsibility for legal, human resources, real estate, facilities and internal operations.   Tammy spent the earlier part of her career working at leading global law firms Jones Day and Sheppard Mullin.  She has extensive experience in emerging company matters handling needs across a large spectrum from contract negotiation of commercial and real estate agreements, managing intellectual property portfolios and running the human resources department.  Tammy has also been recognized by numerous publications and organizations for her work with emerging companies and pro-bono work with the Association of Corporate Counsel. 
Tammy grew up on a farm in Ohio growing corn, wheat and soy.  She is passionate about her 16 month old son Bobby and golf.
---
Fábio de Sa Cesnik, Cesnik Quintino & Salnias  
Fábio Cesnik holds a BA in Law and Legal Sciences from the São Paulo University (USP). Partner of CQS Law Firm, the main Media& Entertainment Law Firm in Brazil. Specialist in culture, media and entertainment, he is ranked in Chambers and Partners, Legal500 and Who's Who Legal. Chairman of IASP's Media and Entertainment and member of OAB-SP Rights to the Arts Commission. Vice President of Institutional Relations at Brazil California Chamber of Commerce. He is the author of the books "Globalização da Cultura" and "Guia do Incentivo à Cultura" (in its third printing), published by Editora Manole. He is co-author "Projetos Culturais: Elaboração, Administração, Aspectos Legais e Busca de Patrocínio," now on its fourth edition, published by Editora Escrituras. Fabio is licensed to practice law in Brazil and Portugal and he is foreign legal consultant by the California BAR.
---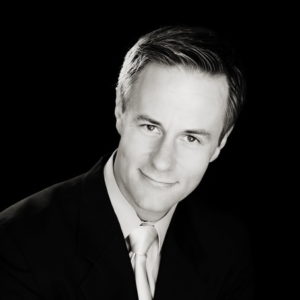 Christian Dieckmann, SVP of Strategic Growth, Cedarfare
Christian is an experienced strategy executive with expertise in location-based entertainment and immersive technology.  He is currently head of strategy at Cedar Fair Entertainment, one of the largest amusement and water park operators in the world. Cedar Fair owns and operates 13 locations across North America, entertaining 28M guests in 2019 at iconic properties like Knott's Berry Farm in Southern California and Cedar Point in Ohio.  Prior to Cedar Fair, Christian was Chief Strategy Officer at 3D Live, an early-state company commercializing its patented "holographic" 3D LED display technology and serving the concert, live events, attractions and eSports markets.  
---
Brent Bushnell, CEO, Two Bit Circus 
Brent Bushnell is the CEO of Two Bit Circus, an LA-based experiential entertainment company that is opening a network of micro-amusement parks focused on all-ages, social play. He's chairman of the non-profit Two Bit Circus Foundation which deploys STEAM-based programs to inspire students around the world about creativity and invention. Brent's a Sir Edmund Hillary Fellow, a supporter of Clowns Without Borders and publishes on Twitter @brentbushnell. 
---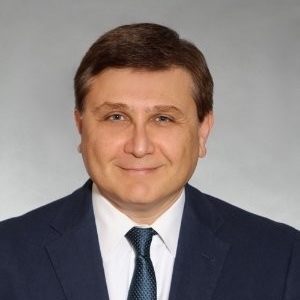 Oral Caglar, Principal Counsel, Corporate Legal Technology, Disney
Oral Caglar is a Principal Counsel in the Corporate Legal Technology Group at the Walt Disney Company. His legal career has focused on technology and intellectual property. He is a past board member of LAIPLA and graduate of Loyola Law School.
---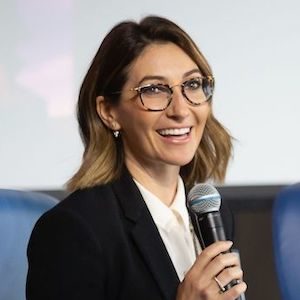 Tracey Freed, Founder, Freed Law, P.C.
Tracey Freed is Founder of Freed Law, P.C., a boutique law firm specializing in digital media, entertainment and technology transactions based in Venice Beach. Freed has been recognized by the Daily Journal as one of the Top Cyber/Artificial Intelligence Lawyers out of 20 practicing in California in 2018, and a Rising Star and SuperLawyer by Los Angeles Magazine.  Freed advises emerging growth companies, Hollywood studios, and Fortune 100 companies at the intersection of media, technology, advertising and innovation, including structuring and negotiating commercial transactions related to content creation, distribution and monetization, technology commercialization, branded content & influencer marketing, AR/VR & social gaming, artificial intelligence, big data and ad tech. Freed is a frequent speaker at national conferences, and has been quoted and interviewed by various news outlets and industry podcasts.  Freed was also an Adjunct Professor at Loyola Law School where she taught "Digital Media and the Law" a class she designed and originated over 9 years ago, as well as her second originally designed class, "Artificial Intelligence and the Law."  Prior to founding Freed Law, P.C., Freed was Assistant General Counsel, Digital Networks at Sony Pictures Entertainment, Inc. where she was the head lawyer for Crackle, one of few streaming video platforms in existence at such time, brokering "first of kind" and deal precedent setting transactions in the OTT/mobile video streaming industry.  Freed began her career as a corporate and intellectual property associate at Irell & Manella LLP.  Freed was an inaugural member of the TechTainment planning team, and is an alumnus of Loyola Law School.
---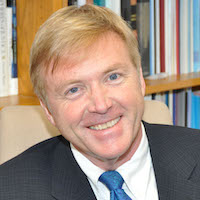 Justin Hughes, Professor of Law, Loyola Law School
Justin Hughes is the Hon. William Matthew Byrne Distinguished Professor of Law at Loyola Law School, where he teaches international trade and intellectual property courses.  He previously taught at Cardozo Law School in New York.  From 2009 until 2013, Professor Hughes also served as Senior Advisor to the Undersecretary of Commerce for Intellectual Property.  In that capacity, he was the US chief negotiator for two multilateral treaties, the Beijing Treaty on Audiovisual Performances (2012) and the Marrakesh Treaty for the Blind (2013).  He has also taught at UCLA and DePaul University.  
Educated at Oberlin and Harvard, Professor Hughes practiced international arbitration in Paris, was a Mellon Fellow in the Humanities, and, as a Henry Luce Scholar, clerked for the Lord President of the Supreme Court of Malaysia.   From 2006-2009, he was Chairman of the Technicolor/Thomson Foundation for Film and Television Heritage. Professor Hughes has also done volunteer democracy development work in Albania, Bosnia, El Salvador, Haiti, and Mali.
---
Ishita Kapur, Director, Mixed Reality Content, Microsoft
Leads Content Strategy and Partnerships for Microsoft's portfolio of Mixed Reality devices. Past lives include working on user experience and product development for HoloLens, Windows Mixed Reality and AltspaceVR. Passionate about storytelling, entertainment, humanizing technology and happiest when helping content creators bring their vision to life. 
---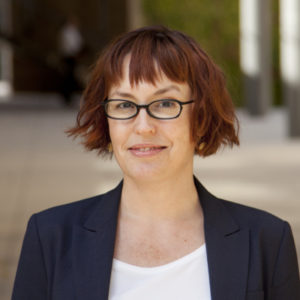 Daphne Keller, Lecturer in Law, Stanford Law School
Daphne Keller directs the Program on Platform Regulation at Stanford's Cyber Policy Center. Her academic, policy, and popular press writing focuses on platform regulation and Internet users' rights. She has testified before legislatures, courts, and regulatory bodies around the world on topics ranging from the practical realities of content moderation to copyright and data protection. She was previously Associate General Counsel for Google, where she had responsibility for the company's web search products. She is a graduate of Yale Law School, Brown University, and Head Start.  
---
Kate Klonik, Assistant Professor of Law, St. John's University, School of Law
Kate Klonick has taught at St. John's University since 2018, where she is an Assistant Professor of Law.   Her research on networked technologies' effect on social norm enforcement, freedom of expression, and private governance has appeared in numerous law reviews as well as the New York Times, New Yorker, The Atlantic, and The Guardian.   Professor Klonick holds a Ph.D. from Yale and received her J.D. from Georgetown.  Prior to joining the St. John's faculty, she clerked for Judge Richard Wesley on the Second Circuit and was a resident fellow at Yale Law School's Information Society Project. 
---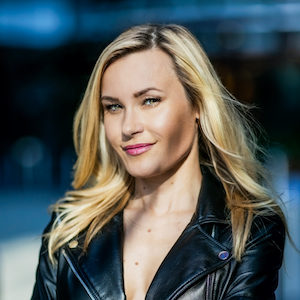 Agnes Kozera, Co-Founder & CEO, Podcorn
Agnes Kozera is a serial entrepreneur in the native advertising space. Agnes is currently the Co-Founder and CEO of Podcorn, the first and leading podcast marketplace, using tech and data to connect podcasters and brands to create, distribute, and influence listeners natively, while making it easy for podcasters to monetize their voices and passions in a way that is engaging for listeners. Prior to Podcorn, Agnes was a Product Manager at Google and is the Co-Founder behind the Google-owned branded content platform FameBit. FameBit became the leading marketplace where brands and YouTube stars collaborate for branded content and the company was acquired by Google in 2016. Agnes' industry accomplishments have been profiled in New York Times, WSJ, Forbes, Variety, Fast Company, Entrepreneur, Fast Co, and many other publications and she has been continuously recognized as one of the most innovative entrepreneurs in media and technology. 
---
Peter Morris, CEO, PodcastOne
Peter Morris is CEO of leading podcast network, PodcastOne.  Amassing more than 2.1 billion downloads annually, the network produces 400+ episodes weekly across a stable of hundreds of top podcast programs, including influencer talent like Adam Carolla, Shaquille O'Neal, Steve Austin, Kaitlyn Bristowe, Tip "T.I." Harris, Demi Burnett, Autumn Calabrese, Spencer and Heidi Pratt, Heather and Terry Dubrow, LadyGang, Trisha Paytas, Dr. Drew, Chael Sonnen, Rich Eisen, and hundreds more.    
Prior to joining PodcastOne, he held senior management roles in business development and business affairs across film, television and digital media, most recently serving as Executive Vice President of Barstool Sports. Morris also previously held posts as EVP of Entertainment at IMAX, and Head of Business Affairs & Strategy and General Counsel at Funny or Die.  
Morris is a graduate of the Kelley School of Business at Indiana University and received his law degree from the Georgia State University College of Law.  He and his wife and their two daughters reside in Santa Monica, CA. 
---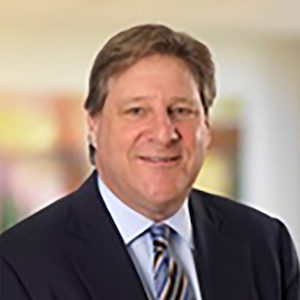 Peter Obstler, Partner, Browne George Ross O'Brien Annaguey & Ellis LLP 
Peter Obstler is a partner in the law firm of Brown George Ross, where his practice has included a number of high profile First Amendment cases.  He is currently representing plaintiffs challenging content moderation practices at Google/YouTube, particularly YouTube restricting access to content posted based on the YouTube user's viewpoint and identity, rather than the actual content posted.   Before private practice, Mr. Obstler served as a Deputy City Attorney for the City and County of San Francisco.  He was educated at Haverford College and Yale Law School.   After law school, he clerked for Judge Alan H. Nevas in the United States District Court for the District of Connecticut and the late Judge Thomas H. Meskill on the Second Circuit Court of Appeals. 
---
Gene Rogers, Vice President, Lionsgate Global Live and Location Based Entertainment
As Vice President of Global Live and Location Based Entertainment at Lionsgate, Gene Rogers helps lead the location-based projects inspired by Company's iconic film and television properties. With over 20 years of experience in the location based industry, Rogers is responsible for maintaining the overall schedule, budget, and resources of the projects while adapting to shifting dynamics. 
Rogers has worked on projects such as the Lionsgate Zone in the Motiongate Dubai theme park; Lionsgate Entertainment World, the world's first vertical theme park in Hengqin, China, which opened its doors in July 2019; Lionsgate Movie World, an entire outdoor theme park on South Korea's Jeju Island featuring attractions based on blockbuster films such as The Hunger Games and The Twilight Saga; and a roster of global touring shows including La La Land in Concert and Now You See Me Live, along with multiple other live projects set to open on Broadway. 
---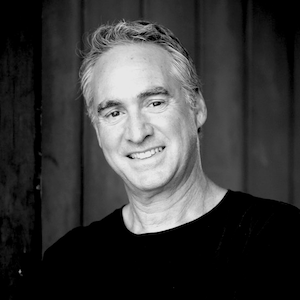 Ted Schilowitz, Futurist, Paramount Pictures, (Keynote Speaker)
Ted spends his time and pursues his passion in a unique role in the motion picture entertainment industry. As the Futurist at Paramount pictures, Ted works with studio leadership and the technology teams at Paramount / Viacom/CBS, exploring forms of new and emerging technologies, with an emphasis on Virtual and Mixed Reality.   
Prior to joining Paramount, Ted was the Futurist at 20th Century Fox, where he worked on the evolving art, science and technology of advanced interactive visual storytelling.  He was part of the creation team for the Martian VR and Wild VR experiences, which premiered at CES and Sundance as groundbreaking projects that pushed the envelope of Virtual Reality storytelling, In addition, Ted was part of the creation teams for the Alien, Planet of the Apes and Predator VR experiences at Fox, and at his current home at Paramount Pictures, he's been instrumental in bringing the Grease Mixed Reality experience, the Light as a Feather mixed reality experience and the Quiet Place Virtual Reality experience to life.  
Ted has presented worldwide at numerous conferences on the advancements in next generation visual experiences for the movie, television and, interactive entertainment industries.  He's been featured in Wired, Variety, NY Times, LA Times, Wall Street Journal, Fast Company, The Hollywood Reporter, NBC, CNET, Studio Daily, Videography, Film and Video, DV Magazine, TV Technology, HD Video Pro, Engadget, Gizmodo, Millimeter, American Cinematographer, MacWorld, Post Magazine, Popular Science, and countless other publications discussing his areas of passion and exploration. In 2019, Ted was honored at the Variety Hall of Fame event with the Variety Innovation Award. 
---
The Augmented Human 
"The Augmented Human" is a lighthearted, thought provoking journey, asking some basic questions on where are we as a human race today, and are we ready for the next steps in visualization at new levels of spatial immersion and intensity.  We are continually evolving and improving our visual technology tools to learn, entertain, enjoy, socialize and collaborate in more and more sophisticated and powerful ways.
How much of what will create the success points in the emerging fields of VR and AR is truly related to pure technology advancements and how much is about humanity and our choices on how we've integrated technology into our modern lifestyles?  The more we know about ourselves, the more we can predict the future forms of entertainment and productivity and what role cutting edge technology plays in our day to day lives. Keynote by Ted Schilowitz, Futurist, Paramount Pictures, Fireside Chat with Fabio De Sa Cesnik of Cesnik, Quintino & Salinas.
---
Real Fun, Virtually the Same as Before?
In-person entertainment of all types has been restricted by the pandemic. Even after restrictions are lifted, how will location-based entertainment thrive in a possibly socially-distanced world? As society gets back to going out, will adoption of AR/VR technologies accelerate? How can AR/VR entertainment technology reduce the impact of enhanced hygiene and capacity measures? Our incredible panelists bring their expertise in AR/VR and non-virtual entertainment to discuss what an augmented future could look like at a ball game, park, theater, or show. Featuring Tammy Brandt, Chief Legal Officer at Dreamscape, Brent Bushnell, CEO at Two Bit Circus, Christian Dieckmann, VP of Strategic Growth at Cedar Fair, Ishita Kapur, Director, Mixed Reality Content at Microsoft and Gene Rogers, Vice President, Global Live and Location Based Entertainment at Lionsgate. Moderated by Oral Caglar, Principal Counsel, Corporate Legal Technology at Disney.
---
The Podcast Explosion
If you think the podcasting industry consists of that one audio crime podcast you listen to on Apple or Spotify, think again!  Join this group of industry insiders and experts as they break down the basics of this exploding industry!  Learn all about the structure, business models and ecosystem of the podcasting universe, the ins and outs of podcast production, microcasts, live streaming and events, and the novel business and legal issues cropping up in this exciting, rapidly changing space. Featuring Brandon Bauman, Global Head of Legal Affairs – Original Content- Spotify, Agnes Kozera, CEO & Co-Founder, Podcorn, Peter Morris, CEO, PodcastOne. Moderated by Tracey Freed, Founder of Freed Law, P.C. and former Assistant General Counsel, Sony Pictures Entertainment Inc.
---
Social Media Platforms, Content Moderation, and Who Watches the Watchers?
Facebook, Twitter, and other social media platforms have become critical fora for personal, political, and cultural expression.   But they remain private-owned online service providers and the early "wild West" of self-expression on social media is now increasingly subject to "content moderation" – corporate-established mechanisms determining what speech will and will not be permitted as well as what communications will otherwise be curated with competing and compensatory messages.   Twitter has flagged tweets by President Trump it considers inaccurate – and linked them to "fact check" information; Instagram bans images of self-harm and self-abuse; and Facebook has a wide range of community standards enforced by algorithms, a vast corps of human reviewers, and an appellate process for when it removes posts.   These days many things a speaker might say (or show) in a TED Talk could be banned from posting on social media platforms.
How is the balance being struck between free speech and social standards on these platforms?    Is self-regulation succeeding in curbing the worst effects of social media or is it making things worse?  What kind of self-governance can corporations establish for content moderation that is effective, reasonably transparent, and acceptable to users?   Will the social media platforms avoid government involvement or is some public oversight inevitable?
Featuring Daphne Keller, Lecturer in Law, Stanford Law School, Kate Klonik, Assistant Professor of Law, St. John's University School of Law and Peter Obster, Partner, Browne George Ross O'Brien Annaguey & Ellis LLP .  Moderated by Justin Hughes, Professor of Law at Loyola Law School.
PREVIOUSLY, AT TECHTAINMENT
Diamond Sponsor

For over 20 years, ForensisGroup has provided the nation's top law firms with highly qualified expert witnesses and consultants. Experts referred by ForensisGroup have been thoroughly evaluated based on experience, education, track record, client feedback and much more. Over 8,000 clients have retained our experts in more than 10,000 cases nationwide. ForensisGroup takes a multi-disciplined approach, referring our clients to experts of various disciplines that may have an impact on the issues of the case. Clients benefit from free initial discussions with experts to gain better technical or scientific knowledge about their case. We offer free no-obligation recruiting.
---
Silver Sponsor
We represent domestic and international clients in a broad range of legal matters throughout the world and our success is built on the firm's partners' combined decades of experience in delivering exceptional legal solutions for their clients. Our trial lawyers are known for their outstanding legal skills in presenting complex legal issues in ways that are clear and compelling, which is why we outperform other firms in high-stakes actions.  
Our intellectual property protection group provides our clients with a full range of intellectual property services from protecting and obtaining trademark and patent registrations throughout the world to defending and enforcing those registrations in a competitive marketplace. We are dedicated to an integrative, seamless, and effective team approach.  Our team has a long history of reciprocal long-term relationships with foreign counsel in hundreds of different countries all over the world as strategic partners, the result is a partnership with a unique diversity of experience and exceptional professional judgment, which allows us to provide our clients with a wide variety of effective international solutions.  We embrace impactful innovation that drives efficiently, and our clients also benefit from our extensive experience in building and protecting brands from the ground up including experience in anti-counterfeiting. 
---
Bronze Sponsor
Established in 1994, Coleman & Horowitt is a state-wide law firm focused on delivering responsive and value driven service and preventive law. The firm represents businesses and their owners in matters involving transactions, litigation, agriculture & environmental regulation and litigation, intellectual property, real estate and estate planning and probate. The Firm has been recognized as a "Top Law Firm" (Martindale Hubbell) and a "Go-To" Law Firm (Corporate Counsel). 
From six offices in California, and the Firm's membership in Primerus, a national and international society of highly rated law firms, the Firm has helped individuals and businesses solve their most difficult legal problems. For more information, see www.ch-law.com and www.Primerus.com. 
---
Bronze Sponsor

 
Legalpeople is a dedicated national legal staffing company. Since 2002, we have been procuring the best legal talent in the market and providing world-class customer service. Legalpeople provides a complete range of legal staffing services. From large-scale document review, including foreign language review, to specialized project-based staffing for law firms and corporations, to permanent placement ranging from lateral associates to group placements and office openings, and from in-house counsel to General Counsel. We are the only company in our industry with the experience and expertise to provide strategic and customized solutions for all of your staffing requirements.
---
Bronze Sponsor
Quinn Emanuel is a 800+ lawyer business litigation firm—the largest in the world devoted solely to business litigation and arbitration with 23 global office locations. Firm lawyers have tried over 2,300 cases, winning 88% of them. When representing defendants, Quinn Emanuel's trial experience gets better settlements or defense verdicts. When representing plaintiffs, Quinn Emanuel lawyers have won over $70 billion in judgments and settlements. Quinn Emanuel has also obtained five 9-figure jury verdicts, forty- three 9-figure settlements, and nineteen 10-figure settlements. FTI Consulting named Quinn Emanuel the biggest litigation firm in the world. The American Lawyer named Quinn Emanuel the top IP litigation firm in the U.S. and the firm as one of the top six commercial litigation firms in the country. We were voted six times as one of the four "most feared" firms by General Counsels at Fortune 500 companies — the lawyers they "least like to see" on the other side. 
---
Bronze Sponsor
SafeHouse Web is a website design and digital marketing company located in Hollister, California. We help companies throughout California establish their brand identity, create engaging websites and utilize SEO and social media marketing to drive business.
---
Co-Sponsor
The Beverly Hills Bar Association (BHBA) was founded in 1931 to advocate for justice in the community and to assist its lawyer members reach and exceed the highest levels of legal skills and ethics. 
Today, this revered institution has over 5,600 members practicing in all areas of the law and throughout the Los Angeles region, who share a commitment to professional excellence and service. It is the largest voluntary bar association in the State (that is not a county bar association), and the fifth largest metropolitan bar association in California
---
Co-Sponsor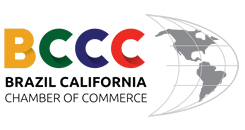 The Brazil-California Chamber of Commerce is a nonprofit 501(c)(6) organization and the only Brazilian business association in Los Angeles. The Brazil-California Chamber of Commerce (BCCC) is your connection to influential people, innovative programs, valuable resources and important information about doing business in Brazil and with the Brazilian business community in Los Angeles. 
For nearly 15 years, the BCCC has fostered business relations and commercial trade between Brazilian entities and California through our programs and advocacy initiatives. We provide our members with an exciting forum for promoting cultural exchanges and social interaction between Brazil and California, in cooperation with the Consulate General of Brazil in Los Angeles. 
---
Co-Sponsor
The Entertainment Law and Intellectual Property Section focuses on a wide variety of entertainment and intellectual property law issues including copyright, patent, trademark, new media, licensing, unfair competition, libel, privacy, and right of publicity issues. The section consists of and welcomes all types of intellectual property and entertainment lawyers in these and other fields, including transactional and litigation lawyers, in-house counsel, and lawyers in private practice.
---
ABOUT LAIPLA

The Los Angeles Intellectual Property Law Association (LAIPLA) is one of the nation's premier intellectual property law associations. Since 1934, LAIPLA has been educating and connecting members of the local intellectual property legal community. 
As a non-profit organization with more than 1,000 members, and 30+ Member Firms and Companies, LAIPLA represents a mix of in-house, large and small firm, and government attorneys; solo practitioners; and law students and professors who specialize in patent, trademark, copyright, trade secret, and entertainment and technology law.
---
ABOUT LMU LOYOLA LAW SCHOOL

LMU Loyola Law School has been a TechTainment™ partner since the program's 2015 inception. The partnership has been a natural fit considering the myriad LLS faculty and programs dedicated to the study and advancement of intellectual property law. In 2019-20 alone, LLS scholars published on a wide swath of IP issues: IP and the First Amendment, IP and economics, IP and privacy torts, custom, juries, authorship, athletes, social media platforms, digital fakes, fair use, misuse, infringement, drug development, and international human rights. They have explained how artificial intelligence and the online environment pose dangers with respect to sexual harassment, consumer protection and democracy itself.  Their work takes the form of journal articles, books, chapters, encyclopedia entries, op-eds, briefs, legislative testimony and more. Additionally, LLS fosters a dialogue around IP issues through its IP Speaker Series, sessions of the Trademark Trial and Appeal Board and related events. Likewise, the law school's Entertainment & Media Law Institute convenes top practitioners in the field for discussions about emerging trends while also helping students network with industry veterans. LLS The Hollywood Reporter and Variety have taken notice, with both ranking LLS among their lists of top entertainment law schools in 2020. Learn more at www.lls.edu.
---
ABOUT LMU SCHOOL OF FILM & TELEVISION
Industry-leading facilities, expert faculty and a diverse community with global reach make the School of Film and Television (SFTV) at Loyola Marymount University one of the top 10 film schools in the country. Located in Los Angeles, the heart of the media and entertainment industry, SFTV is known for its robust hands-on training, exceptional liberal arts education and highly engaged community. From shorts to sweeping cinematic projects, television to film to new media, SFTV is showing a new generation of creative voices and visionaries how to create stories that matter and shaping a more inclusive and equitable culture along the way. Learn more at sftv.lmu.edu. 
---
SPONSORSHIP
Please contact either Co-Chairs David Randall (dave@hdmnlaw.com ) or Mark Treitel (marktreitel@quinnemanuel.com) re: TechTainment™ Sponsorship.
Questions? Contact the LAIPLA office at office@laipla.net or call 323-285-1654.
Sponsorship? See LAIPLA Sponsorship Opportunities 2020-2021 for this event and others.