LAIPLA (Los Angeles Intellectual Property Law Association) in conjunction with LMU Loyola Law School, Los Angeles continues its groundbreaking annual TechTainment™ program for a seventh year. TechTainment™ 7.0 will take place on Thursday, November 4, 2021. TechTainment™ is a unique conference, exploring the intersection of Technology, Entertainment, and the Law. We continue to focus on cutting edge technology, its effect on the entertainment ecosphere, and how the law and society keep up with these changes. This year we will explore issues and trends in Artificial Intelligence, Digital Music Rights Management, Investment in Entertainment/Media Businesses, Talent Contracts, and Video Gaming. 
Our conference will be virtual, via Zoom. Unlike other virtual conferences, we are incorporating networking time before and after our panels, using Zoom Breakout Rooms. Last year we were able to bridge to the larger TechTainment community, including participants from the Northern California, East Coast, Europe and even Dubai! TechTainment ™ 7.0 is just a click away! 
**Los Angeles Intellectual Property Law Association (provider # 2083) certifies that this activity has been approved for MCLE credit by the State Bar of California in the amount of 4.75 hours. 
DATE AND TIME
Thursday, November 4, 2021
9:00 AM – 3:00 PM
LOCATION
Via Zoom
(All times in PST) 
9:00 AM – 9:30 AM: Keeping Up with New Trends at the Intersection of Technology and Entertainment
9:30 AM – 10:30 AM: Hot Button Issues in the Video Gaming Industry 
10:30 AM – 10:40 AM: Networking – Zoom Breakout Rooms 
10:40 AM – 11:40 AM: Negotiating Talent Contracts in the Dynamic, Ever-Shifting Entertainment World
11:40 PM – 12:10 PM: Networking – Zoom Breakout Rooms
12:10 PM – 1:10 PM:  Keynote Fireside Chat with Harry E. Sloan, International Media/Entertainment Investor; moderated by Michael Waterstone, Dean of Loyola Law School
1:10 PM – 1:20 PM: Networking – Zoom Breakout Rooms 
1:20 PM – 2:20 PM: That's So Meta 
2:20 PM – 2:50 PM: Fireside Chat on Digital Music Rights Management 
2:50 PM – 3:10 PM: Networking – Zoom Breakout Rooms
LAIPLA Members, Loyola Alumni, Brazil California Chamber of Commerce (BCCC) Members, Los Angeles Country Bar Association (LACBA) ELIPS Members: $80 ($95 after October 22, 2021)
In-House: $40 ($50 after October 22, 2021)
LLS & LMU Students + Faculty: $30 ($40 after October 22, 2021)
Students + Professors: $35 ($45 after October 22, 2021)
Non-Members: $95 ($110 after October 22, 2021)
CANCELLATION POLICY
Cancellations must be received by Thursday, October 28, 2021.
---
Fábio De Sa Cesnik, Founding partner, Cesnik, Quintino, Salinas, Fittipaldi and Valerio Law Firm (CQS/FV Law Firm)
Fábio Cesnik is founding partner at Cesnik, Quintino, Salinas, Fittipaldi and Valerio Law Firm (CQS/FV Law Firm). He holds a BA in Law and Legal Sciences from the São Paulo University – USP. Vice-president of Institutional Relations in Brazil California Chamber of Commerce (BCCC). Specialist in culture, media and entertainment. For ten years in a row Ranked in Chambers and Partners as the top specialist lawyer in media and entertainment. Ex-chairman of IASP's Media and Entertainment and member of OAB-SP Rights to the Arts Commission. He is the author of the books "Globalização da Cultura" and "Guia do Incentivo à Cultura" (in its third printing), published by Editora Manole. He is co-author "Projetos Culturais: Elaboração, Administração, Aspectos Legais e Busca de Patrocínio" (now on its fourth edition), published by Editora Escrituras. Lawyer licensed in Brazil and Portugal. Member of the California BAR as Foreign Legal Consultant.
---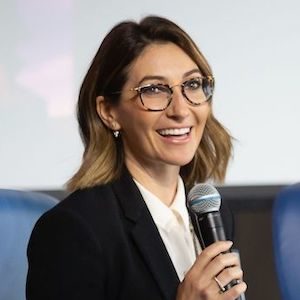 Tracey L. Freed, Founder, Freed Law, P.C. 
Tracey Freed is Founder of Freed Law, P.C., a boutique law firm specializing in digital media, entertainment and technology transactions based in Venice Beach. Freed has been recognized as a Trailblazer by The American Lawyer Magazine, a Top Cyber/Artificial Intelligence Lawyer by the Daily Journal, Thriving in Their Forties by the L.A. Business Journal, and a Rising Star and SuperLawyer by Los Angeles Magazine.   
Freed advises emerging growth companies, Hollywood studios, and Fortune 100 companies at the intersection of media, technology, advertising and innovation, including structuring and negotiating commercial transactions related to content creation, distribution and monetization, technology commercialization, branded content & influencer marketing, AR/VR & social gaming, artificial intelligence, big data and ad tech. Freed is a frequent speaker at national conferences, and has been quoted and interviewed by various news outlets and industry podcasts.  Freed was also an Adjunct Professor at Loyola Law School where she taught "Digital Media and the Law" a class she designed and originated over 10 years ago, as well as a second originally designed class, "Artificial Intelligence and the Law."  Prior to founding Freed Law, P.C., Freed was Assistant General Counsel, Digital Networks at Sony Pictures Entertainment, Inc. where she was the head lawyer for Crackle, one of few streaming video platforms in existence at such time, brokering "first of kind" and deal precedent setting transactions in the OTT/mobile video streaming industry.  Freed began her career as a corporate and intellectual property associate at Irell & Manella LLP.  Freed was an inaugural member of the TechTainment planning team, and is an alumnus of Loyola Law School. 
---
Lawrence M. Hadley, Partner, Chair of the Intellectual Property Department and Co-Chair of the Crisis Management & Response Department, Glaser Weil 
Lawrence "Larry" M. Hadley represents a wide range of technology-industry clients; specializing his practice in patents, copyrights, and trade secrets. Mr. Hadley's extensive experience includes intellectual property and complex litigation cases involving computer hardware and software, integrated circuit and processor design, wireless communications, medical devices, Internet communications, compression, and storage. His proficiency in technology has led him to appear in courts across the country and before the United States International Trade Commission (USITC).  
As a former commercial ship and naval officer, and as a licensed pilot; he offers a diverse background, in addition to his 25+ years of legal experience. A highly-regarded thought-leader in intellectual property legal issues, Mr. Hadley acts as a frequent commentator on matters related to technology. Additionally, he previously served as a settlement officer in the Los Angeles Superior Court Voluntary Settlement Program and is ranked in Best Lawyers in America as a leading lawyer in Patent Litigation and in Benchmark Litigation as a Local Litigation Star (Los Angeles) in Intellectual Property. 
---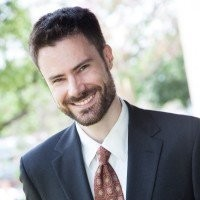 Dan Nabel, Associate General Counsel, Riot Games
Dan Nabel is Director and Associate General Counsel at Riot Games. He lectures at USC Gould on Video Game Law and co-authored Video Game Law in a Nutshell (West Academic, 2018). He began his practice as a litigator at Greenberg Glusker and served as the director for USC Gould's Intellectual Property and Technology Law Clinic before moving in-house. 
---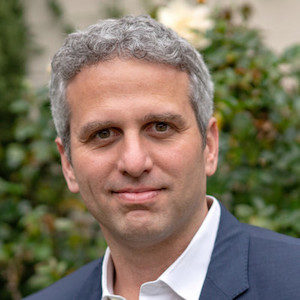 Omer Salik, Vice President, Litigation and Intellectual Property at Activision Blizzard
---
Samantha Schilling Robinson, VP, Neighboring Rights, SongTradr 

Samantha Schilling Robinson is an experienced professional with years of strong industry expertise specifically in international Ad/Film/TV licensing, registration, claim & Copyright management with special focus on artist development, creative pitching, clearance, negotiation, and execution. Over the last several years, her main focus has been working ancillary markets with a proven success in emerging markets.
---
Bobby Schwartz, Partner, Quinn Emanuel 
Robert M. ("Bobby") Schwartz is a partner in Quinn Emanuel's Los Angeles office and co-chair of the Media & Entertainment Industry Practice. Over the last 30 years, Bobby has become a nationally recognized leader in large-stakes and often precedent-setting cases, particularly in the entertainment and media fields. He has represented every major motion picture studio and broadcast network, as well as film production companies, pay TV services, video game developers, record companies, recording artists, producers, writers, directors, and actors. He has had extensive experience and success in copyright, trademark, unfair competition, royalties and participations, First Amendment, defamation, employment, and complex business disputes. He has handled more than 100 class action cases around the country. He has also handled substantial disputes for companies well outside the media industry. 
---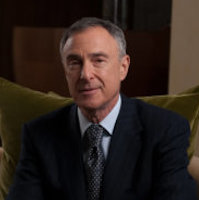 Harry E. Sloan, Chairman, CEO, Silver Eagle Acquisition Group 
Harry E. Sloan is a successful international media investor, whose entrepreneurial spirit has been a guiding force throughout his career, helping him identify key investment opportunities with significant returns for his partners. In the past two years alone, he has raised more than $500 million in the public markets to invest into the entertainment industry to create new businesses. 
Today, Sloan is chairman and CEO of Silver Eagle Acquisition Corp. (Nasdaq: EAGL), a special purpose acquisition company (SPAC) formed to acquire domestic or international media/entertainment businesses with high growth potential. Silver Eagle's initial public offering generated more than $325 million, the largest IPO investment raised by any U.S. SPAC in more than seven years. 
---
Julie Shapiro, Professor of Law, Director, Entertainment and Media Law Institute 
Julie Shapiro is the Director of the Entertainment and Media Law Institute and associate clinical professor at LMU Loyola Law School.  A highly decorated and experienced attorney, Shapiro's experience spans scripted and unscripted programming, new media platforms, domestic/international transactions, licensing, intellectual property and all aspects of production. Shapiro's skills are extensive and diverse. She has worked on all sides of the business starting her legal career at The William Morris Agency. She built and led the business and legal affairs department of New Line Television, helped launch business/legal affairs for OWN: Oprah Winfrey's Network and served as head of business affairs/general counsel to APA talent agency.   
Prior to joining Loyola, Shapiro served as a Vice President and Legal & Business Affairs Counsel for Endeavor Content, where she provided guidance and counsel over the development, production and distribution of scripted programming. A true Hollywood power player, Shapiro brings a wealth of experience and contacts to LLS. 
---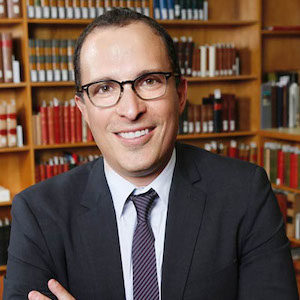 Michael Waterstone, Fritz B. Burns Dean, Loyola Law School Senior Vice President, Loyola Marymount University Professor of Law 
Appointed as the 18th dean and senior vice president of LMU Loyola Law School, Los Angeles (LLS) on June 1, 2016, Dean Michael Waterstone is a nationally recognized expert in disability and civil rights law. Since the beginning of his tenure at LLS in 2006, Waterstone has served as the Associate Dean for Research and Academic Centers from 2009-2014, and as the dean from 2016 to present.  
Waterstone has been a visiting professor at Washington University School of Law in St. Louis, University of Haifa, Faculty of Law, and Northwestern University School of Law, where he was selected as the Outstanding First Year Professor in 2014-1015. 
---
Keeping Up with New Trends at the Intersection of Technology and Entertainment 
Keeping pace with the latest trends in technology in the entertainment industry can make you feel like a prehistoric dinosaur. Tracey Freed, founder of Freed Law, P.C. and former Assistant General Counsel at Sony Pictures Entertainment Inc. will explore the latest media, tech, and cultural trends to keep you abreast of what's hot and new. Freed, a Loyola Law School alum and professor, has been an expert in identifying trends in technology and a recurring speaker at TechTainment™ since its inception. 
---
Hot Button Issues in the Video Gaming Industry 
To stay competitive, Video Game Media companies quickly develop new technologies bringing new legal challenges that ripple throughout the industry. We will explore timely issues including Loot Boxes and Gambling laws; use of Non-Fungible Tokens (NFTS); and emerging privacy issues. The panel will feature Dan Nabel, Director and Associate General Counsel at Riot Games and Omer Salik, Vice President, Litigation and Intellectual Property at Activision Blizzard. Moderated by Larry Hadley, Partner, Chair of the Intellectual Property Department at Glaser Weil.  
---
Fireside Chat between Harry E. Sloan, International Media/Entertainment Investor and Michael Waterstone, Dean of Loyola Law School
A Loyola Law School alum, Harry Sloan is a pillar in the entertainment industry.  Over the last four-decades, he has worked as an entertainment lawyer, entrepreneur, studio executive, and media investor.  Mr. Sloan is the former chief executive of Metro-Goldwyn-Mayer Inc. ("MGM") and founder of SBS Broadcasting—once the second-largest broadcaster in Europe. He is a founding shareholder of Lionsgate Films and the former chairman of New World Entertainment. More recently, he has been at the cutting edge of the finance movement in the entertainment industry, and founded six special purpose acquisition companies (SPACs), including Flying Eagle (NASDAQ: FEAC) currently serving as its Chief Executive Officer and Chairman.  Via his SPACs, he has taken both Draft Kings Inc. and Skillz Inc. public for a combined valuation of $6.8 billion. Moderated by Michael Waterstone, Dean of Loyola Law School.
---
Negotiating Talent Contracts in the Dynamic, Ever-Shifting Entertainment World 
All eyes are watching Scarlett Johansson's upcoming multi-million-dollar litigation against Disney stemming from its streaming Black Widow during the movie's theatrical release. Johansson's suit has opened the door for transparent discussion and new terms of negotiation. How can talent- or studio-side attorneys ensure that their clients are protected in the future of trailblazing technologies? Our experts will explore issues on the horizon. Confirmed panelists include Bobby Schwartz, a litigation partner at Quinn Emanuel Urquhart & Sullivan, LLP. Moderated by Julie Shapiro, Professor of Law and Director, Entertainment and Media Law Institute. 
---
That's So Meta 
The Metaverse is not a new concept, but with the advancement of new technologies such as virtual reality, augmented reality, blockchain, and artificial intelligence, and the pandemic catapulting the need and desire for human connection and community when in-person interaction is not an option, the Metaverse is no longer a topic of science fiction but a real-world future that today's biggest technology and entrainment companies are thinking about and heavily invested in. What is the Metaverse? What business opportunities lie in this space for content creators, advertisers, brands, gamers, fashion and technologists? What legal quagmires are created in this space where real-world laws are met with virtual worlds, where ownership may be an illusion, where IP rules the land, where personal data is key, and where territorial jurisdictions have no boundaries?  This panel of industry insiders moderated by Tracey L. Freed, Founder of Freed Law, P.C., will dial you into this new and emerging space, keep you a breast of cutting-edge issues, and blow your mind of what our future world will look like.   
---
Digital Music Rights Management
With the increase of streaming digital production has created a need of acquiring digital music. Producers and artists have clamored for a different method to license digital music. What are the unique problems and solutions that licensors and licensees face in the music world? How has the industry responded? What is the future of music licensing and digital music rights management? Join us in a fireside chat with Samantha Schilling Robinson, Vice President of Neighboring Rights at SongTradr, a digital music rights management company. Moderated by Fabio De Sa Cesnik of CQS/FV Law Firm. 
PREVIOUSLY, AT TECHTAINMENT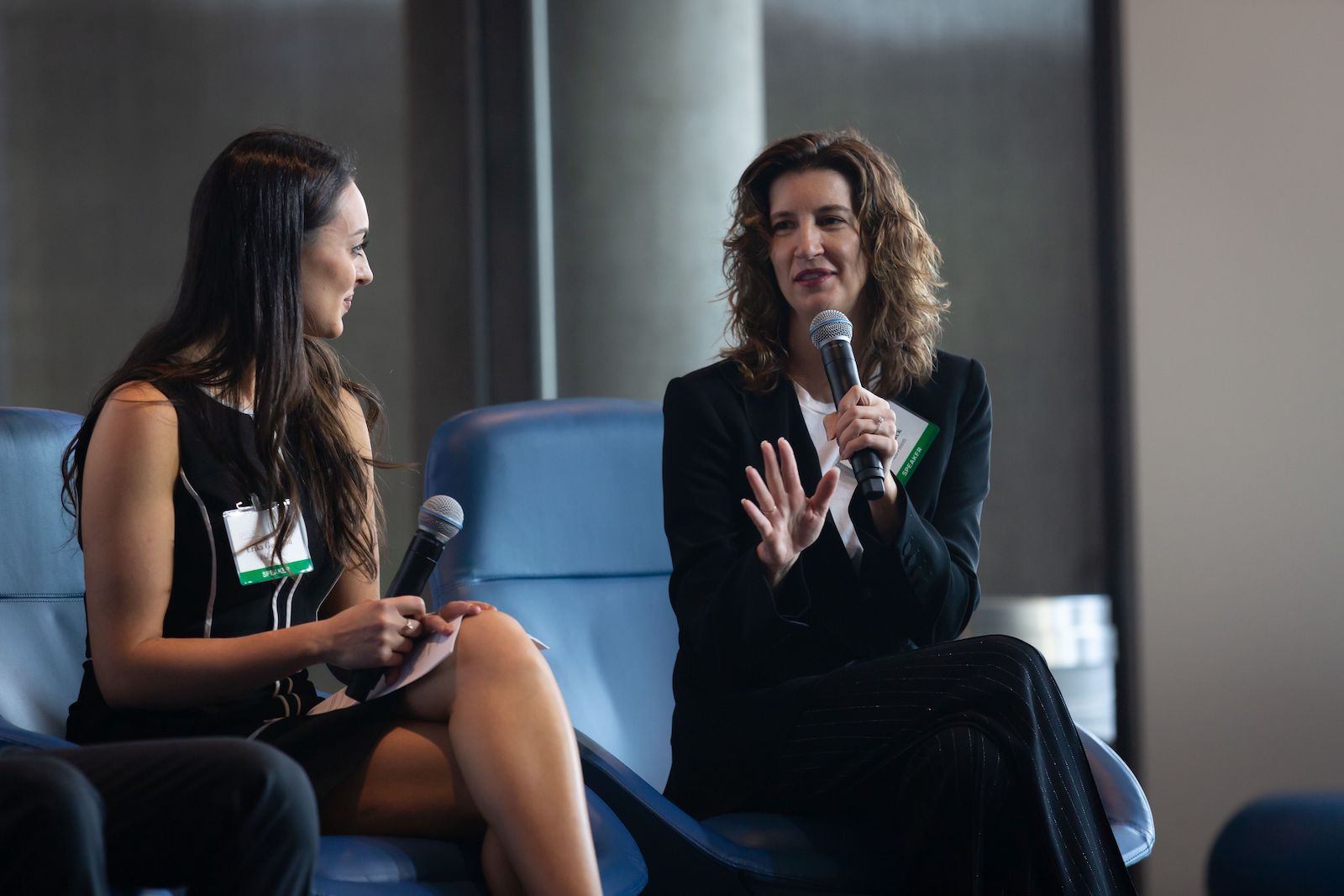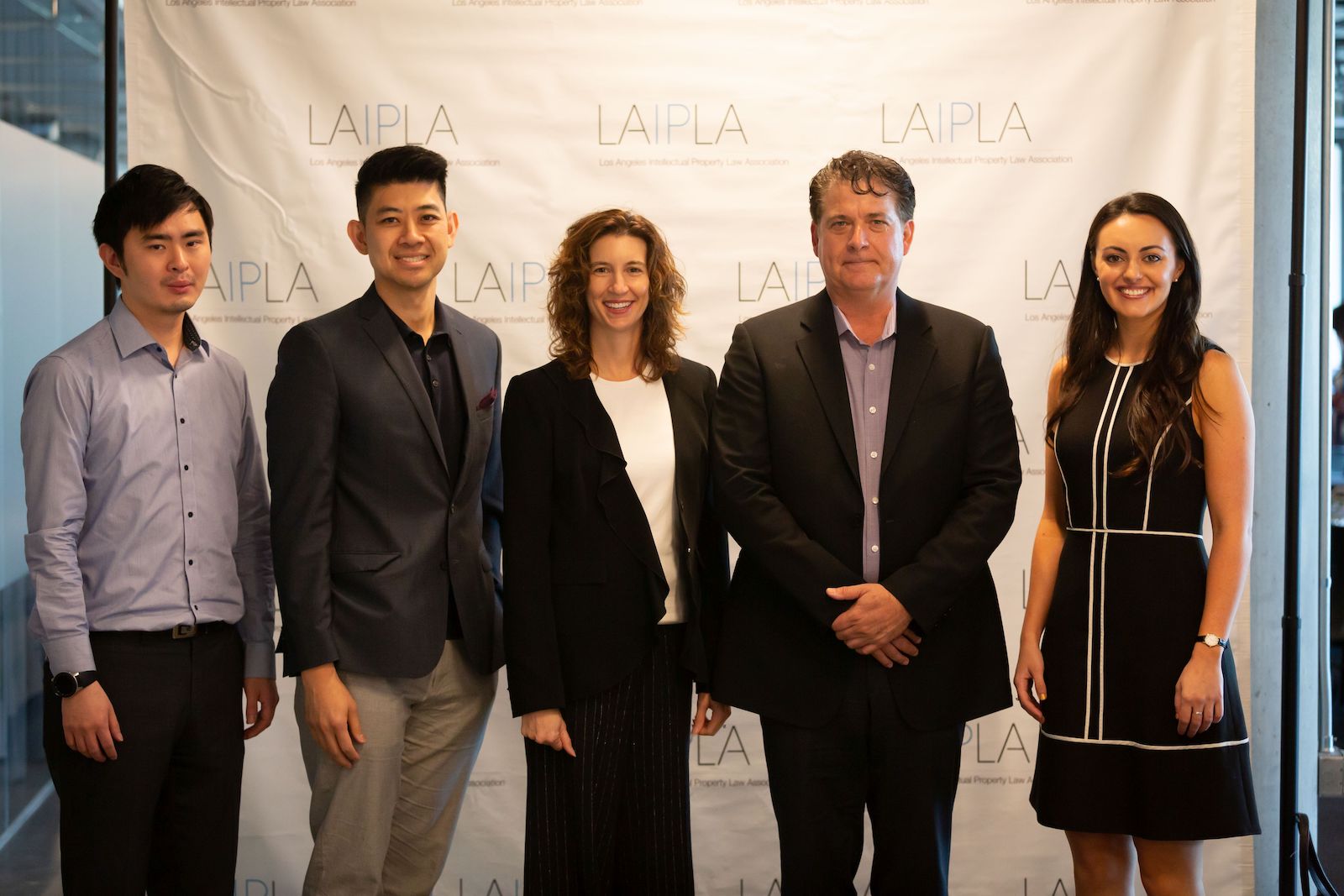 Co-Sponsor
The Beverly Hills Bar Association (BHBA) was founded in 1931 to advocate for justice in the community and to assist its lawyer members reach and exceed the highest levels of legal skills and ethics.  
Today, this revered institution has over 5,600 members practicing in all areas of the law and throughout the Los Angeles region, who share a commitment to professional excellence and service. It is the largest voluntary bar association in the State (that is not a county bar association), and the fifth largest metropolitan bar association in California 
Co-Sponsor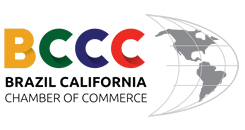 The Brazil-California Chamber of Commerce is a nonprofit 501(c)(6) organization and the only Brazilian business association in Los Angeles. The Brazil-California Chamber of Commerce (BCCC) is your connection to influential people, innovative programs, valuable resources and important information about doing business in Brazil and with the Brazilian business community in Los Angeles.  
For nearly 15 years, the BCCC has fostered business relations and commercial trade between Brazilian entities and California through our programs and advocacy initiatives. We provide our members with an exciting forum for promoting cultural exchanges and social interaction between Brazil and California, in cooperation with the Consulate General of Brazil in Los Angeles.
Co-Sponsor
The Entertainment Law and Intellectual Property Section focuses on a wide variety of entertainment and intellectual property law issues including copyright, patent, trademark, new media, licensing, unfair competition, libel, privacy, and right of publicity issues. The section consists of and welcomes all types of intellectual property and entertainment lawyers in these and other fields, including transactional and litigation lawyers, in-house counsel, and lawyers in private practice. 
---
ABOUT LAIPLA

The Los Angeles Intellectual Property Law Association (LAIPLA) is one of the nation's premier intellectual property law associations. Since 1934, LAIPLA has been educating and connecting members of the local intellectual property legal community.  
As a non-profit organization with more than 1,000 members, and 30+ Member Firms and Companies, LAIPLA represents a mix of in-house, large and small firm, and government attorneys; solo practitioners; and law students and professors who specialize in patent, trademark, copyright, trade secret, and entertainment and technology law. 
---
ABOUT LMU LOYOLA LAW SCHOOL

LMU Loyola Law School has been a TechTainment™ partner since the program's 2015 inception. The partnership has been a natural fit considering the myriad LLS faculty and programs dedicated to the study and advancement of intellectual property law. In 2019-20 alone, LLS scholars published on a wide swath of IP issues: IP and the First Amendment, IP and economics, IP and privacy torts, custom, juries, authorship, athletes, social media platforms, digital fakes, fair use, misuse, infringement, drug development, and international human rights. They have explained how artificial intelligence and the online environment pose dangers with respect to sexual harassment, consumer protection and democracy itself.  Their work takes the form of journal articles, books, chapters, encyclopedia entries, op-eds, briefs, legislative testimony and more. Additionally, LLS fosters a dialogue around IP issues through its IP Speaker Series, sessions of the Trademark Trial and Appeal Board and related events. Likewise, the law school's Entertainment & Media Law Institute convenes top practitioners in the field for discussions about emerging trends while also helping students network with industry veterans. LLS The Hollywood Reporter and Variety have taken notice, with both ranking LLS among their lists of top entertainment law schools in 2020. Learn more at www.lls.edu. 
---
SPONSORSHIP
Please contact either Co-Chairs David Randall (dave@hdmnlaw.com ) or Mark Treitel (marktreitel@quinnemanuel.com) re: TechTainment™ Sponsorship.
Questions? Contact the LAIPLA office at office@laipla.net or call 323-285-1654.