LAIPLA is proud to present:
Women in IP: Spring 2018 "Flowers and Wine" Mixer Event
DATE: Tuesday, June 5, 2018
TIME: 6:00 PM – 8:00 PM
LOCATION: Sheppard Mullin Richter & Hampton LLP, 333 South Hope Street, Los Angeles, CA 90071
Join us for an evening of flower arranging with Madison Karsenty, founder of Flower Firm Los Angeles while enjoying food and wine and great company.  At the end of the night, you will take home a gorgeous spring-inspired centerpiece of fresh flowers handcrafted by you!
Space is limited. Make your reservation today!
PRICING
---
SPONSORS
Gold Sponsors

Our intellectual property clients come in all sizes—from the largest global companies to individual entrepreneurs. What they have in common are big ideas. For the last 40 years, Morrison & Foerster has been synonymous with big ideas in intellectual property. Our intellectual property practice regularly ranks as one of the top IP practices in the U.S., and was named "IP Firm of the Year" byChambers USA and "IP Practice of the Year" by Law360 in 2013. Our clients benefit not only from the courtroom prowess of our litigators—and their abilities to resolve disputes short of trial—but also from our experienced patent prosecutors and technology transactions specialists who bring their sophisticated technical insights to bear in shaping and implementing our clients' IP strategies. With more than 250 IP practitioners, Morrison & Foerster has the size, talent, and global presence to handle any issue of IP law.
Silver Sponsors

Clients partner with Cooley on transformative deals, complex IP and regulatory matters, and high-stakes litigation, where innovation meets the law. Cooley has 900+ lawyers across 13 offices in the United States, China and Europe.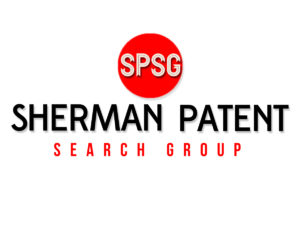 Sherman Patent Search Group (SPSG) is a 100% U.S-based patent search firm headquartered in Pasadena, California, with offices in Washington, D.C. and Chicago. We have a world-class team comprised of former USPTO Examiners, attorneys, and patent agents, with advanced technical degrees spanning all disciplines. Our company's ethos is centered around, "How can our search results have the greatest positive impact on our clients?" Through our industry-leading best practices, we know how to uncover the most difficult-to-find prior art. But we do not stop there. Our 100% customized search reports are designed to communicate our search results to you in the most clear and concise manner. Knowledge transfer to the client is seamless (i.e. no data dump). We save you time and effort, while giving you you peace of mind by getting the search done right the first time. These are the values that shape our work product. We are the trusted search vendor for top law firms and companies in the world such as Knobbe Martens, McDermott Will and Emery, GE Aviation, Thermos, Abbott, and UCSD. At SPSG, we want to make your life easier and save you money. We look forward to working with you.

Wilson Sonsini Goodrich & Rosati is the premier legal advisor to technology, life sciences, and other growth enterprises worldwide. We represent companies at every stage of development, from entrepreneurial start-ups to multibillion-dollar global corporations, as well as the venture firms, private equity firms, and investment banks that finance and advise them. The firm's broad range of services and practice areas are focused on addressing the principal challenges faced by the management, boards of directors, shareholders, and in-house counsel of our clients.
DATE AND TIME
Tuesday, June 5, 2018
6:00 PM – 8:00 PM
LOCATION
Sheppard Mullin Richter & Hampton LLP
333 South Hope Street
Los Angeles, CA 90071