LAIPLA is proud to present its 2018 Annual Spring Seminar. This year's Spring Seminar is a can't miss weekend; we have over 30+ speakers presenting 9.0 hours of MCLE over seven compelling panels, a fireside chat with USPTO Director Andrei Iancu, and a keynote address by former Chief Judge Randall Rader, all at the luxurious Ojai Valley Inn Resort and Spa.
See Final Schedule
See Speaker Bios
Spring Seminar is the premier LAIPLA event of the year. It is a nationally renowned three-day intellectual property law conference featuring in-depth panel discussions and individual presentations by leading legal scholars, experts, in-house attorneys, and private practitioners. LAIPLA's Spring Seminar getaway weekend also provides an abundance of networking opportunities and social activities. With a desire to provide an unforgettable experience for attendees and their family members, we choose high-quality resorts that offer a family friendly environment and activities that will not only satisfy our attendees, but their family members of all ages as well.
Ojai Valley Inn Resort and Spa is nestled within a rare coastal valley on 220-oak studded acres, the iconic Ojai Valley Inn offers an abundance of active and peaceful pleasures with a legendary golf course, 31,000 square foot Spa Village, Artist Cottage & Apothecary, multiple pools and seven unique dining outlets.
PRICING
LAIPLA Members: $1,300.00
Spouse/Guest Add-On: $175.00
Ojai Valley Inn Golf Tournament and Prizes: $160.00
Basic Registration Fees: Includes admission for registrant to Friday, Saturday and Sunday MCLEs, Friday Cocktail/Reception, Friday Poker Tournament, Saturday Breakfast, Saturday Keynote Lunch, Saturday Cocktail/Reception, Saturday Dinner, President's Suite Party and Sunday Breakfast.
Spouse/Guest Add-On: Includes admission for Spouse/Guest to Friday Cocktail/Reception, Friday Poker Tournament Saturday Cocktail/Reception, Saturday Dinner, President's Suite Party and Sunday Breakfast. Children may attend Sunday Breakfast for free.
The LAIPLA is also organizing a golf outing at Ojai Valley Inn & Spa on Saturday, May 5. Host to seven senior PGA tournaments featuring legendary golf superstars, Ojai Valley Inn & Spa's golf course is on one of Southern California's premier golf courses. Golf registration ($160/pp) includes green fees, cart, driving range, and a caddy for each foursome. We have a few spots left.
CANCELLATION POLICY
By registering for this event you are guaranteeing your reservation for LAIPLA 2018 Spring Seminar. There will be no cancellation refunds for the event. Registrations may only be transferred to someone at the Registrant's Firm or Company. All transfers must be made through LAIPLA office at office@laipla.net.
LODGING
Update as of 4/18/2018: HOTEL IS SOLD OUT. Please see Alternative Accommodations.
Ojai offers guests a variety of spa packages. LAIPLA attendees receive 10 percent off of full price services. Due to high demand for spa services, we suggest you contact the spa in advance of your arrival to book desired treatments. Spa reservations may be made at 1-888-772-6524. Please visit the Ojai Valley Inn and Resort website for further information about the resort.
---
SCHEDULE
Friday May 4, 2018
1:00 PM- 5:00 PM: Registration
Friday First MCLE Session: IP YEAR IN REVIEW
The last year has seen a number of remarkable developments across the intellectual property landscape, including in a series of high-profile cases in which intellectual property law took center stage before the Supreme Court. Our panel of distinguished IP thought leaders, known for their informative and entertaining presentations, will review the key developments in copyright, trademark, and patent law over the last year and provide insight on how those developments will impact the practice of IP law going forward.
Patent: Douglas Lichtman, UCLA School of Law, Professor of Law
Copyright: David Nimmer, Irell & Manella, Of Counsel, Author of "Nimmer on Copyrights," UCLA School of Law, Professor from Practice, Berkeley Center for Law and Technology, Distinguished Scholar
Trademark: Jane Wald, Irell & Manella, Partner
Friday Second MCLE Session: IN-HOUSE HOT IP TOPICS
Our panel of leading in-house counsel will come together to discuss hot topics in the Patent, Trademark, Copyright, and Trade Secret arena, as well as the challenges that are impacting them and their companies. These in-house lawyers will also discuss how these issues have shaped their practice and share their insights on the evolution of IP practice in the US and around the world.
Moderator: Paul D. Tripodi II, Wilson Sonsini Goodrich & Rosati, Partner
Panel:
Jonathan Anschell, CBS Corporation, Executive Vice President, Deputy General Counsel
Keith Newburry, Edwards Lifesciences, V.P. & Chief Intellectual Property Counsel
David Quinto, VidAngel Inc., General Counsel, Author of "Trade Secrets: Law & Practice"
Kris Storti, Bruce Lee Enterprises, COO / General Counsel
6:00 PM- 7:00 PM: Cocktail Hour/Reception
7:00 PM- 9:00 PM: Speaker's Dinner (Invite Only)
7:00 PM- 9:00 PM: Young Lawyer's Evening Activities (Invite Only)
9:00 PM – 12:00 PM: Annual Poker Tournament and Reception with prizes
---
Saturday May 5, 2018
7:30 AM – 9:00 AM: Continental Breakfast
Saturday First MCLE Session: COMMON PITFALLS OF TRADEMARK EXPERT REPORTS AND SURVEY EVIDENCE
Increasingly, District Courts and the TTAB are excluding experts and survey evidence from trademark proceedings, leading to devastating outcomes for trademark holders. This panel will explore leading decisions regarding the admissibility of trademark surveys and provide practice tips on how to avoid common pitfalls in expert reports. The panel will draw on the experience of seasoned trademark litigators and a trademark survey expert to probe the advantages and disadvantages of various survey varieties, such as the Everready and Squirt methods.
Moderator: Erica J. Van Loon, Glaser Weil, Partner
Panel:
Amy E Burke, Theodora Oringher, Associate
Cynthia Cohen, Ph.D., Verdict Success LLC, Trademark Survey Expert
Tania Hoff, NBCUniversal, Senior Vice President, Litigation – Head of Television and Feature Film Litigation
Lynda Zadra-Symes, Knobbe Martens, Partner
Saturday Second MCLE Session: FRANDTOPIA – IN A PERFECT WORLD
Are the international approaches to resolving FRAND disputes converging or diverging? Comparing the "top down" approach of TCL and Unwired to the "ex ante" approach of Microsoft, and the new competition rules in Europe to the rest of the world. What are the implications of a single international forum resolving FRAND globally and is forum selection now the most important strategy decision?
Moderators: Mark A. McCarty, Alston & Bird, Partner
Christopher P. Broderick, Manatt Phelps, Partner
Panel:
Judge James Robart, Senior United States District Judge of the United States District Court for the Western District of Washington
Eeva Hakoranta, Head of Patent Licensing, Nokia Technologies
Dr. Gregory K. Leonard, Edgeworth Economics, Partner
Andrew Y. Yen, Panasonic Intellectual Property Management Co., Ltd., Senior Counsel
Saturday Third MCLE Session: UNLOCKING THE BLOCKCHAIN – AND ITS POTENTIAL IN THE IP SPACE
Cryptocurrencies have a market value of $500 Billion and have the potential of disrupting traditional financial markets and the norms by which companies raise money. Yet, the application of blockchain technology is not limited to cryptocurrencies and digital tokens in the FinTech sector. A variety of properties inherent to blockchain technology make it an attractive technology to a whole host of different sectors and businesses. This panel will explore how this disruptive technology could have application to the intellectual property field and its management.
Moderator: David A. Randall, Brooks Kushman, Shareholder
Panel:
Scott Brisbin, Vechain, General Counsel
Erin Fonté, Dykema Cox Smith, Member
Jerod Partin, Activision, Director of Legal
Matthew Sullivan, quantmRE Network, Founder/CEO
Saturday Fourth MCLE Session: FIRESIDE CHAT WITH USPTO DIRECTOR ANDREI IANCU
Saturday Keynote Lunch: Judge Randall Rader, former United States Circuit Judge and former Chief Judge of the United States Court of Appeals for the Federal Circuit
New Opportunities in IP: the growing international market.  IP has always been an international discipline but the opportunities to get full value for IP assets abroad has grown beyond expectations in the past few years.
Afternoon Activities: Ojai Valley Inn Golf Tournament and Free Time
6:30 PM – 8:00 PM: Cocktail Hour/Reception
8:00 PM – 10:00 PM: Dinner and Entertainment
10:30 PM – 1:00 AM: President's Suite Party
---
Sunday May 6, 2018
7:30 AM – 9:00 AM: Continental Breakfast (Open to families)
Sunday First MCLE Session: RECOVERY FROM SUBSTANCE ABUSE: ONE LAWYER'S JOURNEY – 1.0 Hour MCLE in Competence
From service as an Army JAG through private practice and partnership at a major international law firm, Steve will recount his personal journey before and after recovery. He will candidly discuss the impacts on clients, family, and colleagues and discuss action items for those who are impaired and for those who work with those who are impaired.
Steven A. Lamb, Rovens Lamb, Partner
Sunday Second MCLE Session: LITIGATION FINANCING – PRACTICAL CONSIDERATIONS FOR THE IP LITIGATOR – 1.0 Hour MCLE in Ethics
The panel will discuss the current litigation finance market and practical considerations for IP litigators—and their clients—associated with seeking out and securing litigation finance. Topics will include an overview of the rapidly expanding litigation finance industry and primary considerations and best practices that IP litigators should understand in order to unlock the potential benefits of litigation finance while avoiding potential ethical issues and protecting their firms and clients.
Moderator: Yasser El Gamal, Manatt Phelps, Partner
Panel:
Justin Daniels, Burford Capital, IP Principal
Adam Gill, GLS Capital, LLC, Managing Director
Douglas Lichtman, UCLA School of Law, Professor of Law
Mieke K. Malmberg, Skiermont Derby LLP, Partner

**Los Angeles Intellectual Property Law Association (provider # 2083) certifies that this activity has been approved for MCLE credit by the State Bar of California in the amount of 9.0 hours including 1.0 hour of Ethics and 1.0 hour of Competence.
Diamond Sponsor
For over 25 years, ForensisGroup has provided the nation's top law firms with highly qualified expert witnesses and consultants. Experts referred by ForensisGroup have been thoroughly evaluated based on experience, education, track record, client feedback and much more. Over 20,000 clients have retained our experts in more than 30,000 cases nationwide. ForensisGroup takes a multi-disciplined approach, referring our clients to experts of various disciplines that may have an impact on the issues of the case. Clients benefit from free initial discussions with experts to gain better technical or scientific knowledge about their case. We offer free no-obligation recruiting.
Friday Night Cocktail Sponsor

Our intellectual property clients come in all sizes—from the largest global companies to individual entrepreneurs. What they have in common are big ideas. For the last 40 years, Morrison & Foerster has been synonymous with big ideas in intellectual property. Our intellectual property practice regularly ranks as one of the top IP practices in the U.S., and was named "IP Firm of the Year" byChambers USA and "IP Practice of the Year" by Law360 in 2013. Our clients benefit not only from the courtroom prowess of our litigators—and their abilities to resolve disputes short of trial—but also from our experienced patent prosecutors and technology transactions specialists who bring their sophisticated technical insights to bear in shaping and implementing our clients' IP strategies. With more than 250 IP practitioners, Morrison & Foerster has the size, talent, and global presence to handle any issue of IP law.
Friday Night Poker Sponsor

BlackStone Discovery is Silicon Valley's premiere eDiscovery consulting and litigation support provider, working with leading Fortune 500 companies and AM Law 100 firms. Since 2003, BlackStone Discovery has customized solutions for the most complex eDiscovery needs and high profile Forensic Investigations. Leveraging industry leading technology and employing proprietary applications with a team of highly trained professionals, BlackStone Discovery is devoted to delivering the most cost effective and defensible solutions available. BlackStone's service offerings span the entire EDRM including Forensic Imaging & Internal Investigations, Relativity Hosting Solutions, Attorney Document Review, Early Data Analysis (EDA), Technology Assisted Review, Enterprise Discovery Protocols (EDP), and Case Management Consultation.
Saturday Dinner Sponsor

Fox Rothschild LLP is a national law firm known for client service and agility in problem solving. With 850 attorneys in 22 offices nationwide, we provide a full range of legal services to public and private companies — from startups and family-run businesses to multinational corporations — in the United States and more than 50 foreign countries. Our Intellectual Property practice group, which has more than 100 attorneys, represents clients in patent prosecution and transactions, patent litigation, post-grant proceedings, trademarks, copyrights, International Trade Commission litigation, licensing, trade secrets and Hatch-Waxman litigation.
President's Suite Party Sponsor
The Right Experts, Every Time
In its two-decade history of excellence, IMS ExpertServices has provided hundreds of experts in support of high-stakes intellectual property litigation. We believe that registries and databases fall short of capturing the nuance and intricacies required of experts engaged in IP disputes. We deliver the best experts in the world, not the best experts in a directory.
Litigation is full of surprises.  The value of having IMS ExpertServices as a partner is that we are never surprised. A full research, recruiting, and project support team ensures that little issues don't become big issues and everyone involved is well-informed and positioned for the best outcome. In short, we deliver experts who position you for the win. Connect with us today.
Contact: ims-expertservices.com, 877-838-8464
Seminar Sponsorships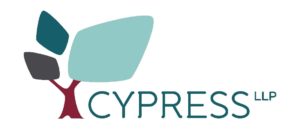 Cypress LLP is an innovative law firm based in Los Angeles, California, with a satellite office in San Francisco. Our team of international attorneys provides transactional, litigation, and appellate services, in all aspects of intellectual property law, including patents, trademarks, copyrights, fine art law, and trade secrets. We guide businesses and entrepreneurs through complex decision making to solve problems and create value in unexpected ways. We treat our clients' businesses as our business by actively promoting our clients to improve their business and lives. Our firm's mission is to transform how people experience working with lawyers. Please contact Bob Muller, Partner and Chair of our IP Group, at bob@cypressllp.com for all your legal needs.
Glaser Weil, based in Los Angeles, is one of the country's premier full-service law firms. The Firm advises a roster of diverse, selective clients — from start-ups to large global corporations to high-profile entertainers and other well-known individuals – with an unprecedented level of dedication and commitment. Glaser Weil's Intellectual Property Group has a winning track record for the enforcement and defense of patent, trademark, copyright and trade secrets claims in trials, arbitrations and appeals nationwide, including before the ITC and the PTO.  Chambers USA and Best Lawyers in America continually rank the Firm's IP litigators among the top of their field for their expertise in complex, high-profile patent and copyright litigation, and as one of the top 10 choices nationally in trademark litigation.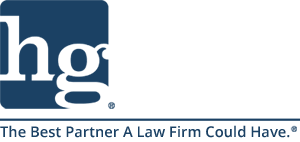 HG Deposition and Litigation Services is a global court reporting agency that specializes in the personalized "customer service" approach from deposition to trial. We are known for our attention to detail, customized and responsive support, state-of-the-art deposition solutions, trial preparation services, and pricing structures that help manage and predict deposition cost.
Since 1979, HG Deposition and Litigation Services has been a player in global deposition and trial coverage and has employed more than 2,500 Certified Court Reporters worldwide. With an average tenure of over 15 years each, our dedicated team of litigation support specialists and certified court reporters are ready to assist you in all aspects of deposition services, trial support, videography/multimedia services, and electronic copying or scanning services. Please give us the opportunity to earn your trust and business.
We are recognized as one of the top trial boutiques in the country.  We have achieved historic results in trials and appeals across the country, including winning and defeating multi-billion dollar actions.  From day one we do things differently: our focused preparation and aggressive posture in the first 90 days can help us achieve the most successful and cost-effective outcomes for our clients.  At trial, our diverse teams reflect the profiles of our juries.  We excel in complex, high-technology, high-stakes cases.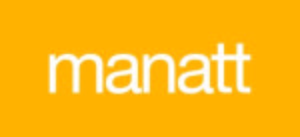 Manatt, Phelps & Phillips, LLP is one of the nation's leading law firms, representing a sophisticated client base—including Fortune 500, middle-market and emerging companies—across a range of practice areas and industry sectors. The Intellectual Property Group at Manatt—deeply entrenched in Southern California, Silicon Valley, New York and Washington D.C.—brings decades of experience successfully asserting, and defending against, claims of infringement of patent (utility and design, and in all of the major technology areas), trademarks, trade dress, trade secrets and copyrights for our clients, which include many of the world's leading tech companies and brands. Our IP Group includes a large number of patent and other IP specialists and has built a reputation for innovative and efficient approaches to some of the most complex and mission-critical challenges in this field.
SafeHouse Web is a professional website design and digital marketing company, established in 2007. Working alongside small and medium sized law firms, our core services include web & graphic design, social media management and search engine optimization. Specializing in law firm Search Engine Optimization (SEO), SafeHouse Web consistently produces top search results for our clients' websites. This results in more leads, more business and more revenue for the law firm.
As the standard in litigation, arbitration and deposition support, TSG Reporting is proud to serve clients nationally and internationally. From New York to New Delhi, Los Angeles to London, all depositions are considered local. Service is on time, every time, anywhere in the world.
Womble Bond Dickinson is a full-service, transatlantic law firm representing clients throughout the US and globally from 27 US and UK office locations, including in Los Angeles, Orange County, Palo Alto and Sunnyvale, California. Protecting, maximizing and monetizing our clients' technology and intellectual property assets is a core strength of our firm. Please visit us at www.womblebonddickinson.com.
Leadership Luncheon Sponsor
Stradling is a premier business law firm with over 130 attorneys in ten offices across California, Colorado, Nevada and Washington. Stradling represents companies and other entities which seek a sophisticated law firm with experienced counsel to guide critical transactions and disputes. Originally founded in 1975 to represent Southern California's most innovative emerging growth companies, Stradling is known today as a leading full-service business law firm representing high growth and established organizations across a wide range of industries. The firm has built its practice around its clients' core needs. Stradling's size, structure and culture allow it to provide big-firm representation with small-firm flexibility and responsiveness. Today Stradling serves established and emerging companies, municipalities and global organizations using that very premise.
Promotional Sponsorships

Edwards Lifesciences is the global leader in patient-focused medical innovations for structural heart disease, as well as critical care and surgical monitoring. Driven by a passion to help patients, the company collaborates with the world's leading clinicians and researchers to address unmet healthcare needs, working to improve patient outcomes and enhance lives.

Legalpeople is a dedicated national legal staffing company. Since 2002, we have been procuring the best legal talent in the market and providing world-class customer service. Legalpeople provides a complete range of legal staffing services. From large-scale document review, including foreign language review, to specialized project-based staffing for law firms and corporations, to permanent placement ranging from lateral associates to group placements and office openings, and from in-house counsel to General Counsel. We are the only company in our industry with the experience and expertise to provide strategic and customized solutions for all of your staffing requirements.
is a 700-lawyer business litigation firm — the largest in the world devoted solely to business litigation and arbitration. Our lawyers have tried 2,358 cases and won 2,079, or 88.2%. When we represent defendants, our trial experience gets us better settlements or defense verdicts. When representing plaintiffs, our lawyers have won over $44 billion in judgments and settlements. We have also obtained five 9-figure jury verdicts, twenty-three 9-figure settlements, and eleven 10-figure settlements.
DATE AND TIME
May 4 – 6, 2018
Friday – Sunday
LOCATION
Ojai Valley Inn
905 Country Club Rd, Ojai, CA 93023