MIX AND MINGLE WITH PRACTICING IP ATTORNEYS
The Young Lawyers' Committee of LAIPLA invites all young lawyers – those with 10 years or less of practice or under 40 – to its annual Spring Social event held this year at Cypress LLP, an innovative law firm based on the westside of Los Angeles with a full-service intellectual property practice.  
Mix and mingle with senior practicing attorneys, including Bob Muller, Partner and Chair of IP Group at  Cypress, and Jason Zedeck, Of Counsel at Cypress, in addition to several other practicing IP attorneys.  Light snacks, beer, and wine will be served.
Robert Muller, Partner and Chair of IP Group at Cypress LLP, Los Angeles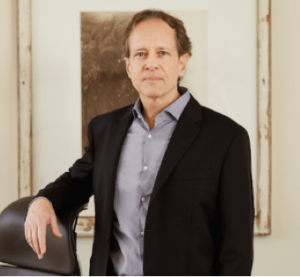 Bob is a business and intellectual property litigator and trial attorney admitted by the State Bars of California, New York, and Washington. Bob represents clients in Federal and State court cases and arbitration hearings throughout the United States, and he serves as a trusted advisor to C-suite executives, employees, and independent creators looking for experienced, strategic, and effective legal support in complex business and litigation matters. He is also a frequent lecturer and published author of numerous articles on the topics of intellectual property, trade secrets, and media/art law.
Jason Zedeck, Of Counsel at Cypress LLP, Los Angeles
Jason is an experienced attorney in the selection, acquisition, protection, prosecution, and enforcement of trademarks, copyrights, and domain names. Prior to joining Cypress, Jason was in-house Senior Intellectual Property Counsel for Fox Entertainment Group. He also practiced litigation at a prominent Los Angeles-based firm, handling a variety of litigation matters, including defamation and rights in publicity cases, and he was responsible for the firm's trademark prosecution practice.

This event will be an opportunity for our attendees to network, with the goal of developing relationships, within the community of Young Lawyers' practicing in IP.
PRICING
There is no charge for registration.
PARKING
Paid parking is available at the adjacent parking structure or on street.
CANCELLATION POLICY
Please notify us as soon as possible for any cancellations.  Contact the LAIPLA office at office@laipla.net or call 323-285-1654.
---
SPONSORS
Cypress LLP Host Sponsor
Cypress LLP's success is built on the ability of our legal team to solve problems creatively, to explore the opportunities inherent in every legal problem, and to focus on client service and success.
Our group has years of experience providing effective solutions to businesses and individuals in every facet of intellectual property and technology, including creation, identification, evaluation, protection, and monetization.
We understand the vital importance and rapidly changing nature of intellectual property in the tech and creative industries. We invest in our clients' success by learning what is important to them in both the short and long term. As a result, we can provide smart, sustainable structures for our clients to protect and grow critical IP rights and brand protection. As active members of the tech, creative, entertainment, and business communities, we also leverage our entire network of attorneys and other professionals to ensure that our clients have a comprehensive catalog of resources available to them to ensure their success.
DATE AND TIME
Tuesday, February 27, 2018
5:00 PM – 7:30 PM
LOCATION
Cypress LLP
11111 Santa Monica Blvd., Suite 500,
Los Angeles, CA 90025