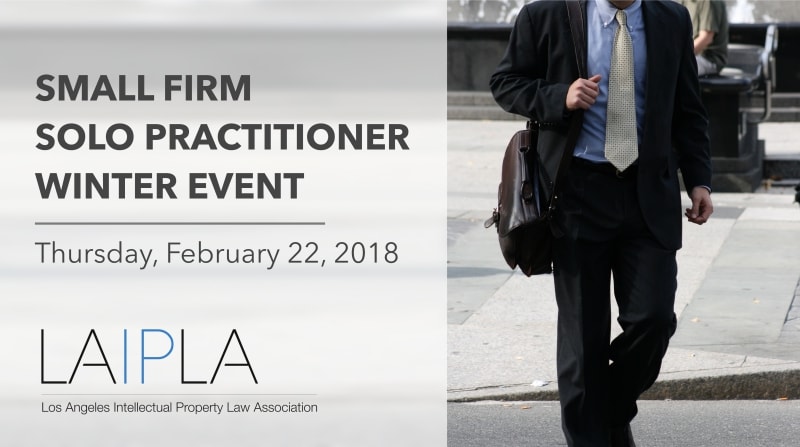 LAIPLA Small Firm
Solo Practitioner Winter Event
Thursday, February 22, 2018
Loyola Law School
EMPLOYMENT ISSUES OF SMALL FIRMS
In our February event, LAIPLA will include a presentation that addresses issues and guidance on best practices for employment concerns geared to small firms and solo practitioners. A box lunch will be provided. We will have a discussion geared towards the various aspects of employment law, labor law, and issues dealing employment in your business.
This event will also include an opportunity for our attendees to network, with the goal of developing relationships, within the community of small firm/solo IP attorneys.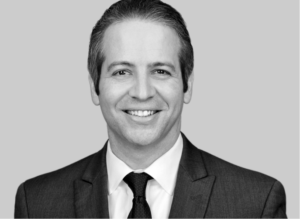 Our expert will be Todd Scherwin, Managing Partner of the Los Angeles Office of Fisher Phillips.
Todd Scherwin is the managing partner of the Los Angeles Office of Fisher Phillips. His litigation practice involves representing employers in various aspects of labor and employment law, including Private Attorney General Act (PAGA) actions and class actions, employment discrimination, harassment, and retaliation claims, trade secret protection, and administrative proceedings.
Todd also regularly counsels employers on dealing with difficult issues with their workforce including state and federal leave laws and wage-hour laws.
**Los Angeles Intellectual Property Law Association (provider # 2083) certifies that this activity has been approved for MCLE credit by the State Bar of California in the amount of 1.0 hours.
PARKING
Parking is not included in attendance, and is available for $8 at the Loyola parking lot.
PRICING
Loyola Law Students: $20 ($30 after February 16)
LAIPLA Student Members: $30
Student Non-Members: $35 ($45 after February 16)
LAIPLA Members: $45 ($60 after February 16)
Non-Members: $70 ($85 after February 16)
CANCELLATION POLICY
Pre-registration deadline is Friday, February 16. After Friday, February 16th, the registration fee increases by $15. Cancellations must be received by the pre-registration deadline of Friday, February 16.
---
SPONSORS
SafeHouse Web is a professional website design and digital marketing company, established in 2007. Working alongside small and medium sized law firms, our core services include web & graphic design, social media management and search engine results. Specializing in law firm Search Engine Optimization (SEO), SafeHouse Web consistently produces top search results for their clients' websites. This results in more leads, more business and more revenue for the law firm.
DATE AND TIME
Thursday, February 22, 2018
12:30 PM – 2:00 PM
LOCATION
Loyola Law School
919 Albany Street
Room B240 of the Burns Building
Los Angeles, CA 90015