LAIPLA is proud to present its 2017 Members Only Annual Holiday Experience
RoomEscape + Drinks & Appetizers @ Sunset Blvd.'s Pink Taco
As part of our holiday tradition, LAIPLA offers a Members Only social event that is open to our members and their spouses/significant others. This year we have an action packed event at RoomEscape (voted by Forbes as the Best Escape Room in LA), and margarita/sangría taco/quesadilla fiesta at Pink Taco.
PRICING
The Holiday Experience is exclusively for LAIPLA members and is one of the privileges of LAIPLA membership. Any LAIPLA Member can purchase one ticket for themselves and their spouse/ significant other.
LAIPLA Members: $100 (After December 8, $125)
CANCELLATION POLICY
Pre-registration deadline is Friday, December 8. We don't expect any tickets to still be available, but after Friday, December 8, the registration fee increases by $25.
Cancellations must be received by Friday, December 8. Any cancellations received after that date will not be refunded.
PARKING
Valet will be available at Pink Taco for $8. Additionally, there is public parking lot next door for $20 plus street parking.
---
What is an Escape Room? 
An escape room or escape game, 6 people are locked in a themed /decorated room and have to find keys, decode clues, and solve puzzles in order to "escape the room" before their time runs out. Participants will have 60 minutes to "solve" the room and escape before they are deemed having "lost" and must come back another time to try again. The puzzles inside each room are different, but usually consist of logic puzzles, riddles, and even physical challenges. This new trend in live gaming stemmed from the popular point and click flash and mobile games, and has quickly spread from Japan and China, to Hungary, Budapest, and now America. See: http://www.newsweek.com/2015/05/01/art-escape-room-323150.htm
Scheduling
There will be two rounds of RoomEscape games, the first round will begin at 6:00 p.m. and the second round will begin at 9:00 p.m. Please indicate in your registration form which time you would like to play. Each participant will play one game total. (Game times are not guaranteed. You will be emailed confirmation of playing time Monday, December 11.)
*Please arrive by 5:45 PM to fill out a waiver if you plan to play at 6 PM.
---
SPONSORS
Diamond Sponsor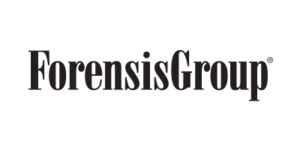 For over 20 years, ForensisGroup has provided the nation's top law firms with highly qualified expert witnesses and consultants. Experts referred by ForensisGroup have been thoroughly evaluated based on experience, education, track record, client feedback and much more. Over 8,000 clients have retained our experts in more than 10,000 cases nationwide. ForensisGroup takes a multi-disciplined approach, referring our clients to experts of various disciplines that may have an impact on the issues of the case. Clients benefit from free initial discussions with experts to gain better technical or scientific knowledge about their case. We offer free no-obligation recruiting.
Platinum Sponsor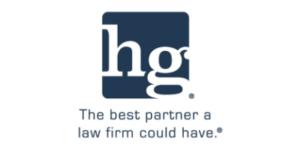 HG Deposition and Litigation Services is a global court reporting agency that specializes in the personalized  "customer service" approach from deposition to trial. We are known for our attention to detail, customized and responsive support, state-of-the-art deposition solutions,  trial preparation services, and pricing structures that help manage and predict deposition cost.
Since 1979, HG Deposition and Litigation Services has been a player in global deposition and trial coverage and has employed more than 2,500 Certified Court Reporters worldwide. With an average tenure of over 15 years each, our dedicated team of litigation support specialists and certified court reporters are ready to assist you in all aspects of deposition services, trial support, videography/multimedia services, and electronic copying or scanning services. Please give us the opportunity to earn your trust and business.
DATE AND TIME
Thursday, December 14, 2017
6:30 pM – 10:00 PM
LOCATION
Pink Taco, 8225 Sunset Blvd, Los Angeles, CA 90046
RoomEscape, 8255 Sunset Blvd, Los Angeles CA 90046