LAIPLA Invites You to Our Annual Fall Patent Dinner!
Innovation vs. Competition: The Patent System and Drug Prices in the United States
Join us for a fascinating discussion featuring Debra Condino, Vice President of Intellectual Property at Sienna Biopharmaceuticals, Ha Kung Wong, Partner at Venable Fitzpatrick, and Stephen Smerek, partner and co-chair of Winston & Strawn's Class Action Practice who will discuss the tension between spurring and funding the next evolution in life-saving therapies and making sure that those therapies are affordable for all who need them. The Panel will be moderated by Colin Cabral, Partner at Proskauer Rose LLP.
We hope to see you there!
Los Angeles Intellectual Property Law Association (provider # 2083) certifies that the Fall Patent Dinner has been approved for MCLE credit by the State Bar of California in the amount of 1.0 hours.
Special Young Lawyers Event from 5:00 P.M. – 6:00 P.M.
Young Lawyers – Tips and Tricks for Strong Legal Writing in Patent Prosecution and Litigation
Featuring: Brian Philpott, Partner at Ferguson Case Orr Paterson LLP and Adjunct Professor in Patent Law at Pepperdine, and Connor Lynch, Partner at Lynch LLP.
This panel will discuss tips and tricks for strong legal writing in patent prosecution and in patent litigation.  The cost for this session is free for LAIPLA Young Lawyers attending the Fall Patent Dinner.
By registering for this event you are guaranteeing your spot. Refunds will not be issued unless received by cancellation date.
Please see cancellation policy for details.
PARKING
Parking will not be validated or reimbursed. Parking is available in 2-Cal, which can be accessed from Olive St. Less expensive parking is available at 221 S. Grand Ave., Walt Disney Concert Hall, and the South Olive St. Park. All short walks to the building.  Alternatively, Munger Tolles is a short walk from north exit of the Pershing Square metro stop.
PRICING
LAIPLA Member and Young Lawyers (Early Bird) – $55.00 ($70 after October 21)
Non-Member (Early Bird) – $65.00 ($80 after October 21)
LAIPLA Student Member (Early Bird) – $45.00 ($60 after October 21)
CANCELLATION POLICY:
Pre-registration deadline is Monday, October 21st. After Monday, October 21st, the registration fee increases. Cancellations must be received by the pre-registration deadline of Monday, October 21st.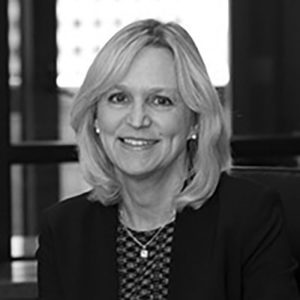 Debra Condino, Esq.
Debra D. Condino joined Sienna Biopharmaceuticals as Vice President, Intellectual Property in June 2017. Prior to joining Sienna, Ms. Condino served as Senior Vice President, Chief Intellectual Property Counsel, and Assistant Secretary at Allergan plc in Irvine, California. Ms. Condino was with Allergan from September 2006 until December 2016 and was responsible for managing Allergan's global patent and trademark portfolio, product life cycle management, and intellectual property litigation. In addition, she provided IP support for licensing and acquisitions, including the Allergan acquisition by Actavis plc in 2015. Before Allergan, Ms. Condino served for six years as Chief Patent Counsel, Assistant General Counsel at Edwards Lifesciences Corporation, a cardiovascular device company from April 2000 until August 2006. She was previously Senior Counsel and Division Counsel for multiple divisions in the CardioVascular and Biotech Groups of Baxter Healthcare Corporation from March 1988 until March 2000. Ms. Condino began her career as an associate at the law firm of Flehr, Hohbach, Test, Albritton and Herbert in San Francisco, California and has specialized in intellectual property law throughout her career. Ms. Condino graduated from the University of Santa Clara with a B.S. in Chemistry and received her J.D., magna cum laude, from the University of Santa Clara Law School.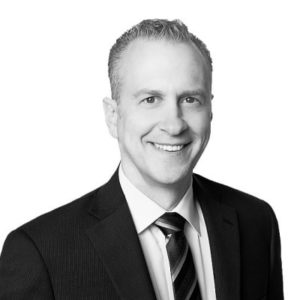 Stephen Smerek
Stephen Smerek is a partner at Winston & Strawn and an experienced trial lawyer with over twenty-five years of experience representing a broad range of clients from large, international companies to small niche businesses in a wide range of intellectual property and complex commercial litigation matters.  Over the past decade, Mr. Smerek has developed a strong reputation representing generic drug manufacturers in complex ANDA pharmaceutical patent trials.  In 2017, Mr. Smerek was nominated for Hatch-Waxman Litigator of the Year – Generic by LMG Life Sciences, and he has repeatedly been recognized as a "Life Sciences Star" for his work in this area.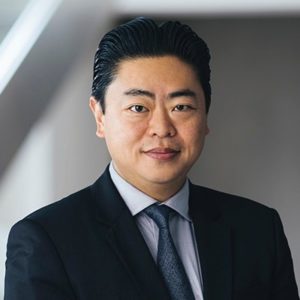 Ha Kung Wong
Ha Kung Wong is a partner at Venable Fitzpatrick LLP. His practice focuses on intellectual property law with an emphasis on complex patent and trade secret litigation, post grant proceedings and IP transactions. Ha Kung has extensive litigation and transactional experience, including matters involving proton pump inhibitors, anti-epileptic drugs, anti-tussives, ADHD medications, injectable microspheres, RNAi products, stem cells and other pharmaceuticals. He has been recognized as a "Leading Attorney" by LMG Life Sciences, an "IP Star" by Managing Intellectual Property and is a recipient of the ILO Client Choice Award for IP.  He is also a member of the Advisory Board for the Center for Biosimilars.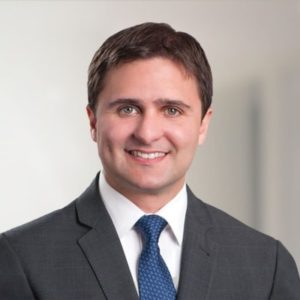 Colin Cabral
Colin Cabral is a partner in the litigation department at Proskauer Rose LLP.  He specializes in intellectual property cases and commercial disputes in the life sciences area.  Colin has litigated an array of patent cases to successful resolutions, obtaining dismissals, summary judgment, and trial wins.  He was the youngest member of the firm to serve as lead trial counsel in a patent case.  Colin began his career representing brand-name drug makers in Hatch-Waxman litigation before transitioning to patent disputes involving biosimilars and the Biologics Price Competition and Innovation Act (BPCIA).
DATE AND TIME
Wednesday, October 30, 2019
6:00 – 8:00 PM
Young Lawyers Program 5:00 – 6:00 PM
LOCATION
Munger Tolles offices
350 South Grand Avenue, 50th Floor
Los Angeles CA 90071