LAIPLA Officers & Board of Directors 2019-2020
Our Board of Directors manages the affairs and directs the conduct of the business of the Association, subject to the By-Laws and the Articles of incorporation. Meet our team!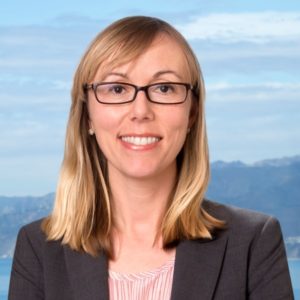 Sarah S. Brooks, President
Sarah Sheldon Brooks is a partner in the Los Angeles office of Venable LLP. Ms. Brooks is a registered patent attorney and specializes in intellectual property disputes, including patent, trademark, trade secret, and copyright litigation. Ms. Brooks has experience in all aspects of litigation including trial. In 2013, Ms. Brooks served as lead trial counsel in a patent infringement action and secured a jury verdict of willful infringement against the defendant/competitor.
Ms. Brooks is a board liaison to the monthly meetings committee, courthouse lunch and Judge's Night committee.
Ms. Brooks received a B.S. in Biology from Tufts University and her J.D. from Tulane University where she graduated magna cum laude and order of the coif was the executive editor of the Tulane Law Review.
Favorite LAIPLA event:  Spring Seminar.
Favorite LAIPLA memory:  Winning the murder mystery dinner at the Ojai Valley Inn & Spa Spring Seminar.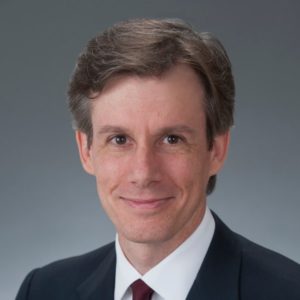 Theodore W. Chandler, Vice President
Ted Chandler is a partner in the Los Angeles office of Sidley Austin.  For over a decade his practice has focused on patent litigation.  Ted has experience in patent cases involving software, hardware, and medical devices.  Ted is also registered to practice before the Patent Office where he has participated in numerous reexaminations and inter partes reviews in parallel to litigation.
Ted received his B.S.E. in Computer Science from Princeton University in 1997, and his J.D. from the Harvard Law School in 2000.
Ted has served as LAIPLA's Board Liaison for the Judges' Night committee, which he chaired in 2014; the LAIPLA Goes to Court lunch; and the Ambassador committee.
Favorite LAIPLA event:  Judges' Night, because it brings the profession together for an evening of education and collegiality.
Favorite LAIPLA memory:  Spring Seminar every year, because it is always at such a  beautiful location.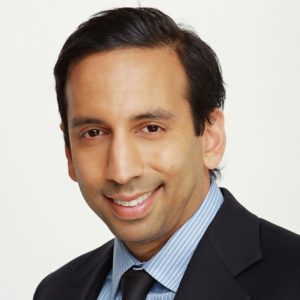 Ashe Puri, Treasurer
Ashe Puri is a partner at Maynard Cooper & Gale.  Ashe is a patent litigator whose practice focuses primarily on litigating technology and medical device patents.  In addition to being a registered patent attorney, Ashe also regularly counsels clients on licensing transactions and IP portfolio management.  Prior to joining Maynard Cooper & Gale, Ashe practiced in New York City and Palo Alto.
Ashe holds a number of leadership positions in the Los Angeles community.  In addition to being a two-term board member of the LAIPLA, Ashe is a past president of the South Asian Bar Association of Southern California and sits on the Board of Directors of the Asian Pacific American Bar Association of Los Angeles County and the Public Interest Foundation of the South Asian Bar Association.  Ashe currently serves as the Board Liaison to the LAIPLA's Washington in the West Committee and the LAIPLA In-House Outreach Committee and previously chaired the Young Lawyers Committee.
Favorite LAIPLA Event:  Washington in the West which Ashe has chaired and served as the Board liaison from 2015-present.  The event is a great way to get to speak with members of the Patent Office.
Favorite LAIPLA Memory:  Directors Dr. Christal Sheppard and John Cabeca's presentations at the 2016 and 2017 Washington in the West.  Both provided a lot of insight into developments at the Patent Office.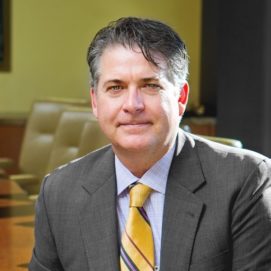 David Randall, Secretary
David A. Randall is a shareholder with Hackler Daghighian Martino & Novak. Based in Los Angeles, he routinely represents clients in complex IP litigation matters, including patent, trademark and trade secret litigation, throughout the United States, as well as in multijurisdictional matters. David's practice also includes post-grant proceedings with the Patent Trial and Appeal Board. He has advised clients on over twenty inter partes review and ten patent interference proceedings. As a registered patent attorney, David is authorized to practice before the U.S. Patent and Trademark Office, and routinely counsels clients in the development and management of worldwide intellectual property portfolios. He has prosecuted hundreds of patents not only in the United States, but throughout Africa, Asia, Europe and Latin America. Patents he has prosecuted have been successfully licensed or asserted multiple times.
David's experience covers a broad range of technologies, including technologies in the 3D printing, aerospace, automotive, biofuels, chemical, consumer products, electronics, fashion, Internet, laser, medical device, material science, optics, and software and data storage industries.
David graduated cum laude with his Juris Doctor from the Sandra Day O'Connor College of Law, and he graduated with honors from the University of Arizona with a Bachelor of Science in Metallurgical Engineering. Before receiving his J.D., he worked as an engineer for both Motorola and Hughes Missile Systems Co.
David has been consistently recognized by Best Lawyers in America as one of the top intellectual property litigators in America. He is also active in the IP community; he is currently on the Board of the LAIPLA and co-chaired the 2014 and 2018 LAIPLA Spring Seminar Planning Committees, he has been an active member of the Intellectual Property Owners Association's U.S. Post-Grant Patent Office Practice Committee since 2013, and he is a member of the Planning Committee for the USC IP Institute.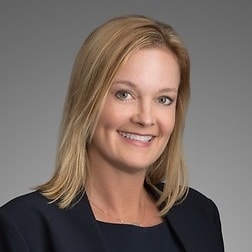 Laura Burson, Past President
Laura Burson is a partner in the Los Angeles office of Sheppard Mullin where she specializes in intellectual property litigation with an emphasis on patent law. She is a registered patent attorney, admitted to practice before the U.S. Patent and Trademark Office. Ms. Burson has experience in all phases of litigation, including trials, arbitrations, and appeals involving intellectual property and technology-related matters. She is also active in pro bono matters and has served as a volunteer prosecutor in criminal jury trials. Her clients come from a broad range of technology areas, including medical devices, chemicals and chemical processes, biotechnology, pharmaceuticals, computers, and other technologies.
Ms. Burson received her B.A. in Chemistry in 1991 from Hendrix College and her M.S. in Biological Chemistry in 1994 from the University of California, Irvine. She earned her J.D. in 1999 from Loyola Law School, Los Angeles, where she was Managing Editor of the Loyola Law Review and National Champion of the Giles S. Rich Moot Court Competition.
Ms. Burson is LAIPLA's Board Liaison for the Young Lawyers and Women In IP committees.
Favorite LAIPLA Event: Spring Seminar.
Favorite LAIPLA Memory: Spring Seminar, Las Vegas, 2007.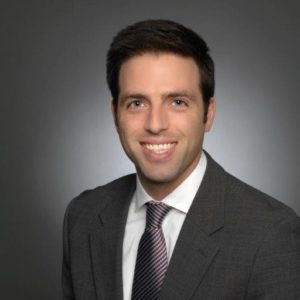 Erol Basol, Director, 3rd Term, 3rd Year
Erol Basol is partner in the Los Angeles office of Kubota & Basol LLP, and focuses his practice on all aspects of patent prosecution and counseling. Before co-founding Kubota & Basol, Erol was Of Counsel at Morrison & Foerster LLP, where we practiced patent law for seven years. Erol has experience in many patent-focused areas, including: drafting and prosecuting patent applications in the electrical, mechanical, and software arts; USPTO post-grant proceedings including inter partes review and reexaminations; patent portfolio management and strategy; and IP strategy evaluation, formulation, and fortification.
Erol earned his J.D. at the University of California Los Angeles School of Law, his M.S. in electrical engineering from the University of California at Santa Barbara, where his research focused on semiconductor device design and fabrication, and his B.A. in computer science from the University of California at Berkeley.
Favorite LAIPLA event: Spring Seminar, as it allows practitioners and other professionals to really get to know each other on a personal and professional level.
Favorite LAIPLA memory: Judge's Night 2017 when it was revealed publicly that Erol's worst grade in law school was in his patent law class.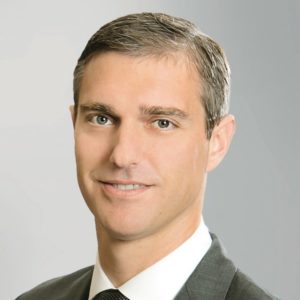 Graham Cole, Director, 2nd Term, 2nd Year
Graham Cole is an associate in the Litigation Department of Munger Tolles & Olson LLP. Graham's practice focuses on life sciences patent litigation, as well as counseling in the fields of biopharmaceuticals, biotechnology and medical devices. He has experience with patent disputes in front of the United States Patent and Trademark Office and district courts around the country regarding a broad range of technology areas including monoclonal antibodies, small molecule drugs, and implantable materials.
Graham obtained his Ph.D. in biomedical physics from U.C.L.A., where his research focused on developing novel small molecule tracers imaging estrogen sulfotransferase expression and function in patients, using positron emission tomography ("PET"). He obtained his J.D. from New York University School of Law.
Graham has also served as co-chair of the in-house outreach committee at LAIPLA for the last two years.
Favorite LAIPLA Event:  The ping pong tournament, and the annual Judge's Dinner.
Chris Jackson, 3rd Term, 3rd Year
Chris Jackson is senior intellectual property counsel at Warner Bros. Entertainment Inc. Previously, Chris worked for an international law firm, where he gained experience across a number of intellectual property matters.
Chris earned his B.S. in Electrical Engineering from the University of Utah. After working briefly as an engineer, Chris earned his J.D. and Certificate in Intellectual Property Law from the John Marshall Law School in Chicago.
Chris is the LAIPLA's Board Liaison for the Diversity Fellowship and In-house Outreach Committees.
Favorite LAIPLA Event: Diversity Fellowship award.
Favorite LAIPLA Memory: The most recent holiday party where the organization added an IP twist to improv at Groundlings.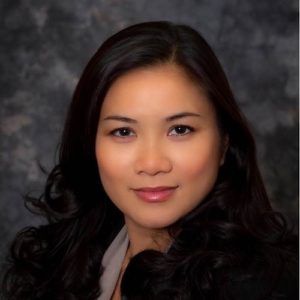 Helen Omapas, 2nd Term, 2nd Year
Helen Omapas is Director, Senior Counsel – IP at Harman International Industries, Incorporated. She manages the global trademark and design patent portfolios as well as brand enforcement.
Helen received her BA from UC Irvine and her law degree from New York Law School.
Helen is a co-chair of the Women in IP committee.
Favorite LAIPLA Event:  Spring Seminar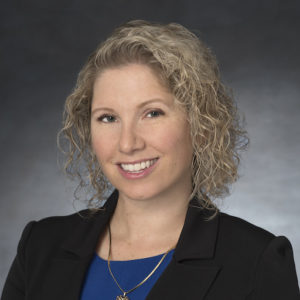 Erica Van Loon, 1st Term, 1st Year
Erica J. Van Loon is a Partner at Lathrop GPM in Los Angeles, California. She leads the firm's Intellectual Property Litigation practice group and is a leading trial lawyer in high-stakes copyright, trademark and patent litigation matters nationwide. She has been repeatedly selected as a recommended expert in trademark litigation and prosecution by the World Trademark Review and was named one of the "Most Influential Women Attorneys" by the Los Angeles Business Journal for 2018. She has successfully represented a wide range of clients in IP litigation matters including Bally Gaming, VIZIO, British Broadcasting Corporation, Target Corporation, Walmart, Conan O'Brien, Morgan Creek Productions, Lionsgate Films, Topson Downs of California, Red Bull, ASCAP, Abbott.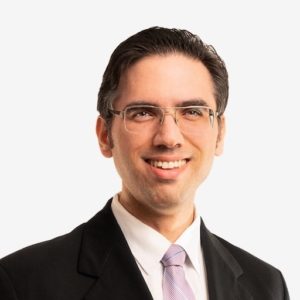 Jacob Zodieru, 1st Term, 1st Year
Jacob Zodieru is an attorney at Arent Fox LLP who specializes in patent prosecution and client counseling in the software, mechanical and electrical arts. Prior to practicing law, Jacob was a software engineer for National Security Technologies (NSTec) in Las Vegas, a subcontractor for the US Department of Energy.
Jacob currently serves as a co-chair for LAIPLA's Young Lawyers Committee, where he helps plan opportunities and events for young lawyers to network and improve their knowledge and careers. Previously, Jacob served on the Board of Directors for Southwestern Law School's Nickel Club, a young lawyers alumni organization where he performed similar duties. Jacob also participated in LAIPLA's Spring Seminar Committee to plan a young lawyers event for Spring Seminar in 2018.
Jacob received his law degree from Southwestern Law School in 2013, and graduated magna cum laude with a bachelor's degree in computer engineering at University of Nevada, Las Vegas in 2009. While at Southwestern Law School, Jacob received a CALI "Excellence for the Future"
Award in patent law.
Favorite LAIPLA Event:  Spring Seminar, which brings together wonderful speakers, legal education, networking opportunities, and a sense of excitement in the legal community. It is also a great way to spend a vacation at an amazing venue with great food!
Favorite LAIPLA Memories:  LAIPLA's Holiday Party, which was truly a magical experience, and being brought on stage at Spring Seminar to participate in a comedy act in front of numerous attorneys and judges.