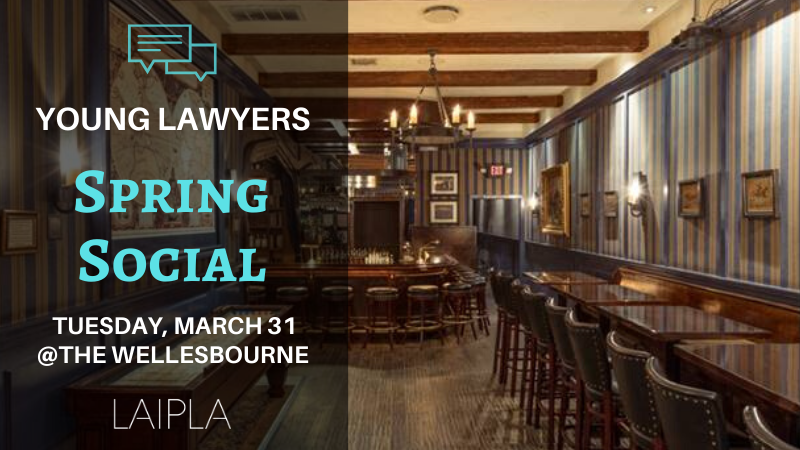 LAIPLA Young Lawyers Spring Social
Tuesday, March 31, 2020
RESCHEDULED: Date TBA
The Wellesbourne
The Los Angeles Intellectual Property Law Association invites you to a networking happy hour where you can have the opportunity to meet in-house counsel in the LA area who are young lawyers practicing in IP. Come meet our spotlight attendees, network with colleagues, see familiar faces and enjoy some small bites. The event will feature spotlight attendees who work with intellectual property issues as in-house and outside counsel, including Parker Tresemer, Senior Counsel at Kite Pharma. Cash bar available.

PARKING
Parking available in the Westside Pavilion on Pico.
PRICING
This event is free but registration is required.
DATE AND TIME
RESCHEDULED: Date TBA
LOCATION
The Wellesbourne
10929 Pico Blvd
Los Angeles, CA 90064