LAIPLA Invites you to Women in IP: WOMEN WINEMAKERS WINE TASTING!
DATE: Thursday, November 7, 2019
TIME: 5:30 – 8:30 PM
LOCATION: Everson Royce Bar, 1936 E 7th Street, Los Angeles, CA 90021
Join us for a fun-filled evening of wine tasting, delicious food and great conversation! We will sample unique flights of wine from women winemakers or women-run/owned wineries.
Men and women are encouraged to attend.
We hope to see you there!
PRICING
LAIPLA Member (Early Bird): $45
LAIPLA Member after Thursday, October 31st: $65
LAIPLA Student Members (Early Bird): $25
LAIPLA Student Member, after Thursday, October 31st: $45
LAIPLA Student Members (Early Bird): $25
LAIPLA In-House Members: Free
Non-Members (Early Bird): $65
Non-Members, after Thursday, October 31st: $85
CANCELLATION POLICY
Pre-registration deadline is Thursday, October 31.  After Thursday, October 31, the registration fee increases.
PARKING
There is a parking lot adjacent to the Everson Royce Bar and the cost is $8.00 for valet parking. Additional parking is available at a lot on the corner of Mateo and Violet with a pay kiosk. There is limited street parking as well.
SPONSORS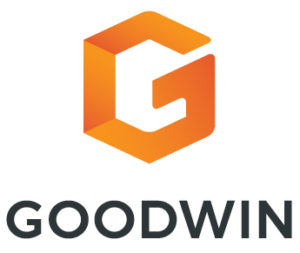 At Goodwin, we partner with our clients to practice law with integrity, ingenuity, agility and ambition. Our 1,000-plus lawyers across the United States, Europe and Asia excel at complex transactions, high-stakes litigation and world-class advisory services in the technology, life sciences, real estate, private equity, and financial industries. Our unique combination of deep experience serving both the innovators and investors in a rapidly-changing, technology-driven economy sets us apart. To learn more, visit us at www.goodwinlaw.com and follow us on Twitter, LinkedIn and Instagram.
Exclusive Cocktail/Reception Sponsor
Signature Resolution was founded on a simple philosophy of providing attorneys, their clients and risk professionals with the most accomplished and proven neutrals in the industry, while raising the bar on the level of hospitality. We remain steadfast in providing attorneys and clients with the experience and results they have come to expect from the top neutrals in the industry.
Our panel successfully resolves matters in a variety of practice areas, including intellectual property. Dealing with everything from high-stakes complex commercial disputes to probate matters, our neutrals have earned the respect of their peers, attorneys and clients for their ability to master the underlying issues of the most technically challenging cases and reach beneficial and conclusive outcomes in a cost-effective manner.
Signature Resolution has the resources, talent and legal knowledge to create innovative and effective strategies to resolve the most intransigent and complex disputes.
Located in Los Angeles and Century City, the firm's office space offers first-rate conference rooms, private client and attorneys-only lounges and an onsite concierge service, all in the pursuit of making the resolution process as pleasant and effective as possible. The firm also offers a custom case management system, providing centrally-located case information and updates.
DATE AND TIME
Thursday, November 7, 2019
5:30 – 8:30 PM
LOCATION
Everson Royce Bar
1936 E 7th Street
Los Angeles, CA 900211