Updates on the Trademark Modernization Act and Best Practices for Trademark Prosecution and Enforcement
Tuesday, March 16, 2021
Webinar
The Trademark Modernization Act brings several important changes to the Lanham Act, including the presumption of irreparable harm as well as new mechanisms to expedite the registration process and challenge registrations. In this discussion, Daniel Kadin (Lathrop GPM LLP) will explore these changes and their policy implications with Amy Cotton, Acting Deputy Commissioner for Trademark Examination Policy at the USPTO, and discuss best practices for trademark prosecutors and litigators with Jennifer Debrow (Lathrop GPM LLP) and Meg Levine (ADP, Inc.).
Los Angeles Intellectual Property Law Association (provider # 2083) certifies that this event has been approved for MCLE credit by the State Bar of California in the amount of 1.0 hours.
PRICING
LAIPLA Member (Early Bird): $25 ($35 day of)
Non-Members (Early Bird): $35 ($45 day of)
LAIPLA In-House Members: $20 Early Bird ($30 day of)
LAIPLA Student Member: 
$15 ($25 day of)
LAIPLA Young Professionals: 
$15 ($25 day of)
CANCELLATION POLICY
Pre-registration deadline is Friday, March 12. After Friday, March 12, the registration fee increases. To receive a refund, cancellations must be received by the pre-registration deadline of Friday, March 12.
SPEAKERS
Amy Cotton
Amy Cotton is the acting Deputy Commissioner for Trademark Examination Policy.  In this role, Ms. Cotton oversees the Offices of Trademark Policy, Petitions, and ID-Class, as well as the Trademark Assistance Center, the Office of Trademark Quality Review and Training, the Trademark Law Library, Customer Experience, and Trademark Outreach.
Ms. Cotton joined the USPTO in 1998 as a trademark examining attorney. She moved to the Office of Policy and International Affairs (OPIA) in 2001, where she served as Senior Counsel for Trademarks since 2003, providing domestic and international policy advice to the USPTO and U.S. government agencies and technical assistance to global trademark offices. For nearly 20 years, Ms. Cotton led the U.S. delegation to the World Intellectual Property Organization (WIPO) on trademark matters, including negotiations to conclude the Singapore Treaty on the Law of Trademarks and the Geneva Act of the Lisbon Agreement for the International Registration of Appellations of Origin and Geographical Indications. Prior to joining the USPTO, Ms. Cotton served as external affairs counsel at the American Intellectual Property Law Association.
A member of the Virginia Bar, Ms. Cotton received her Juris Doctor from Indiana University, Bloomington and her Bachelor of Arts from the University of Virginia.
Jennifer Debrow
Jennifer Debrow focuses her practice on the business and transactional aspects of intellectual property protection. She has extensive experience counseling clients on domestic and international trademark registration, enforcement and licensing. Jennifer regularly assists clients with brand development and provides strategic advice in selecting and protecting trademarks domestically and internationally, including developing global filing strategies to maximize brand protection in an efficient and cost-effective manner.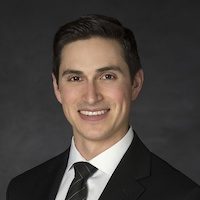 Daniel Kadin
Daniel Kadin is an intellectual property litigator with a focus on patent, trademark, copyright, and related commercial litigation across various technology industries. He is also registered to practice before the United States Patent and Trademark Office, and has advised individuals and businesses on patent and trademark prosecution matters, as well as strategic portfolio management.
Meg Levine
Meg Levine is currently Senior Intellectual Property Counsel at ADP, Inc.  Meg oversees all aspects of intellectual property litigation, prosecution, maintenance, and enforcement for ADP and its affiliates, with a focus on trademark, trade secret, and copyright matters.
SPONSORS

DATE AND TIME
Tuesday, March 16, 2021
11:00 AM – 12:00 PM
add to calendar
LOCATION
Webinar