The Trademark Trial and Appeal Board has scheduled three (3) oral hearings for the month of July. The hearings will be held in the East Wing of the Madison Building, in Alexandria, Virginia. Briefs and other papers for these cases may be found at TTABVUE via the links provided.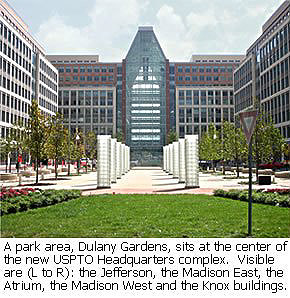 July 21, 2016 – 11 AM: Merrick Pet Care, Inc. v. Petkin Inc., Serial No. 91217064 [Section 2(d) opposition to registration of FLOSSBONE for "edible chews for dogs," in view of the registered mark FLOSSIES for "dog treats"].
July 26, 2016 – 2 PM: In re LC Trademarks, Inc., Serial No. 85890412 [Refusal to register DEEP! DEEP! DISH PIZZA for pizza [DEEP DISH PIZZA disclaimed], on the ground of mere descriptiveness under Section 2(e)(1) and insufficient proof of acquired distinctiveness under Section 2(f))].
July 28, 2016 – 11 AM: In re Eureka Restaurant Group, LLC, Serial No. 86258059 [Section 2(d) refusal of EUREKA! DISCOVER AMERICAN CRAFT & Design for restaurant services, in view of the registered marks EUREKA PIZZA & Designfor "restaurant services, namely, restaurants featuring home delivery, carryout, and catering services" [PIZZA disclaimed] andEUREKA PIZZA in standard character form, for "food preparation services featuring pizza, bread sticks, and sauces except hot sauces; restaurant services featuring delivery, carry-out, and catering" [PIZZA disclaimed]].