The Board dismissed this opposition to registration of the mark WOD Snob for decorative magnets and athletic apparel because opposers, claiming common law rights in WODSNOB for athletic apparel, failed to prove standing and priority. The parties invoked the TTAB's Accelerated Case Resolution regime, stipulating to certain facts and submitting declarations in lieu of testimony. Tiffany Ferrara and WodSnob, LLC v. Courtney Sebastianelli, Oppositions Nos. 91218270 and 91219528 (April 19, 2016) [not precedential].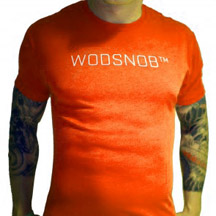 As their case-in-chief, opposers submitted a declaration from their attorney, with attached exhibits. After applicant filed her declaration and brief, opposers submitted a reply brief with another declaration from their attorney. Applicant objected to the reply declaration on the ground that it constituted improper rebuttal. The Board agreed.
[M]any of Ms. Ferrara's averments in her [reply] declaration and all exhibits filed therewith plainly relate to facts which appropriately should have been introduced as part of Opposers' case-in-chief. This includes factual testimony and evidence involving Opposers' standing, ownership of their pleaded mark and priority. Applicant was entitled to an opportunity to rebut, with her ACR brief and accompanying evidence, the evidence proffered in support of Opposers' allegations in the notices of opposition. This opportunity was foreclosed because Opposers withheld the evidence until their rebuttal, which is intended to be limited to denials refutations or explanations of Applicant's testimony and evidence.
As to standing, although opposers pleaded ownership of the mark WODSNOB and alleged that they filed an application to register the mark, Applicant did not admit those allegations, and opposers did not prove them. Oppposers' initial declaration referred to certain documentary exhibits as "true and authentic" copies – including photographs of apparel and hangtags, invoices, various Internet pages, but not a copy of their application to register.  The Board pointed out that these documents can be considered only for what they show on their faces, not for the facts stated therein. The attorney declaration did not recite any facts regarding the exhibits, or corroborate the truth of the statements made, or explain the significance of the documents.
For example, Norton declaration exhibits A-C comprise copies of printouts or photographs of apparel containing the term WODSNOB imprinted on the articles of clothing. On the face of these pictures, there is no way to determine if these are Opposers' goods.
She did not state in her declaration that opposers are the owner of the WODSNOB mark or that opposers filed an application to register.
Therefore the Board dismissed the opposition.