Please join the LAIPLA and Women in IP for a panel discussion with several successful in-house woman IP attorneys. This panel of successful IP attorneys will explore a variety of timely and important topics, including the importance of mentor and mentee relationships to achieving success in the profession, diversity in the workplace/management roles, the pros and cons of in-house vs. private practice, the keys to their individual success, and practical advice to attorneys looking to build relationships with in-house counsel, as well as take their career to the next level.  The panel will feature Diane Gabl Kratz, Senior IP Counsel at Dolby Laboratories, Shirin Tefagh, Director, IP Legal Counsel at Dexcom, Sharmini Green, Director at Intel Patent Group, and Ann LaFeir, Senior IP Counsel at USAA. The panel will be moderated by Puja Detjen, a partner at Patterson + Sheridan LLP.
**Los Angeles Intellectual Property Law Association (provider # 2083) certifies that this activity has been approved for MCLE credit by the State Bar of California in the amount of 1.0 hours.
PRICING
CANCELLATION POLICY

In order to receive a refund, notice of cancellation must be received by Friday, November 12th to office@laipla.net. Refunds will not be issued for cancellations received after Friday, November 12th.
SPEAKERS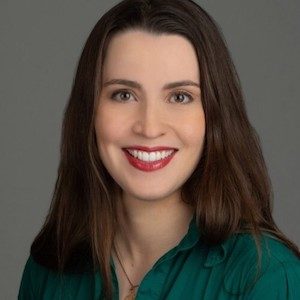 Diane Gabl Kratz, esq. – Senior IP Counsel, Manager, Dolby Laboratories, Inc.
Diane is a three-time IAM Strategy 300 World's Leading IP Strategist, a 2021 "Powerful Women in IP" honoree by World IP Forum, and a USPTO-registered patent attorney. She leads a global team of 15 IP professionals at Dolby, developing and executing U.S. and international patent filing strategy and heading Dolby's worldwide trademark portfolio.
Previously, Diane served as Senior IP Counsel at a Fortune 500 tech company in Silicon Valley. Notably, she launched a company-wide inventor recognition initiative that increased invention disclosures by 100%. A four-time Super Lawyers Rising Star, she began her career in private practice at international law firms Morrison & Foerster LLP and Sidley Austin LLP, focusing on IP litigation.
Diane is a nationally-recognized speaker and frequently presents at conferences throughout the U.S. She has been featured as a guest lecturer at Stanford University, the University of California-Berkeley's Haas School of Business, and as regular faculty for PLI. She has been quoted in numerous legal publications including Law360, Managing IP, and World Intellectual Property Review. Diane received her J.D. from the University of Chicago Law School and a Physics degree from Cornell University. She is an active member of the California Bar, the Patent Bar, and also is an IAPP Certified Information Privacy Professional for both Europe and the United States (CIPP/E, CIPP/US).
---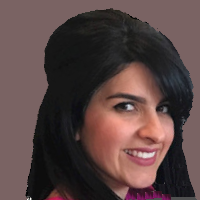 Shirin Tefagh – Director, IP Legal Counsel, Dexcom
Shirin Tefagh is currently Director of IP at Dexcom, where she leverages her technical background and experience in computer software and hardware to manage several key IP portfolios for the company.  Prior to this role, she served as Patent Counsel, Senior Director for Qualcomm in San Diego. Her experience in various fields of intellectual property law include patent procurement, client counseling, IP litigation, and licensing and transactions.  Shirin holds a bachelor's in Information and Computer Science from the University of California, Irvine and a J.D. from the University of San Diego School of Law.
---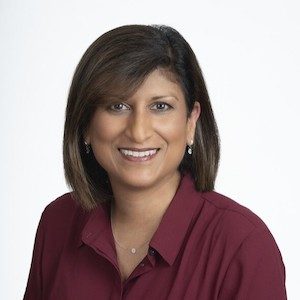 Sharmini Green – Director, Intel Patent Group
Sharmini has 22 years experience as a patent attorney specializing in computer software, the past 17.5 years as an in-house attorney with Intel.  She holds a bachelor's degree in Mechanical Engineering from MIT and received her J.D. from Santa Clara University.  Sharmini is currently one of the Deputy Directors of Patents in the Intel Patent Group.  In this role, she defines and executes patent filing strategies for Intel's new and cutting edge technologies such as Internet of Things, autonomous driving, drones, augmented reality and artificial intelligence.  She also oversees various aspects of Intel's global patent portfolio management including cost management and law firm management.  Sharmini is an active member of Intel's Diversity & Inclusion team – her focus has been mainly directed to Intel's efforts to help their law firms hire, retain and promote women and underrepresented minorities.
Prior to law school, Sharmini worked at Oracle Corporation for 6.5 years in various engineering and engineering management roles, focused primarily on Oracle's PC products and networking tools.  After law school and prior to joining Intel, Sharmini worked at a number of Silicon Valley and Southern California law firms, handling patent prosecution, patent litigation as well as intellectual property related contract negotiations and drafting.
---
Ann LaFeir – Senior IP Counsel, USAA
Ann is a Senior Intellectual Property attorney for USAA, a financial services company serving the military.  Ann has been practicing in all areas of IP law since 2002, but she is currently responsible for managing USAA's growing patent portfolio, supporting Innovation and licensing efforts, and facilitating the integration of intellectual property across the enterprise.

Previous to her law career, Ann was an aerospace engineer for several years working on space and avionic systems for Allied Signal.  Outside of work, Ann is a wife, a mother to two teenage boys, a professional bodybuilder, and enjoys life on six acres outside of San Antonio with two horses, several chickens, and way too many goats.

---
Puja Detjen (Moderator) Partner, Patterson + Sheridan LLP
Puja is a partner at Patterson + Sheridan, LLP, a national intellectual property and complex litigation law firm headquartered in Houston, Texas. Her prior work as a former member of GE's Operations Management Leadership Program allowed her to support corporate strategy objectives across a variety of business units. Today, she leverages her diverse business experience to lead the way for clients seeking to align their IP efforts with a strategic plan.
Puja holds a bachelor's degree in Industrial and Systems Engineering from Georgia Institute of Technology and received her J.D. from The Ohio State University College of Law.  In addition to her practice focuses, Puja co-chairs the firm's diversity and inclusion efforts to foster building a stronger and more equitable legal community. 
Outside of IP, Puja enjoys the outdoors, performing arts, and exposing, mentoring, and promoting women and underrepresented individuals in STEM fields. 
---
SPONSORS
Diamond Sponsor

For over 20 years, ForensisGroup has provided the nation's top law firms with highly qualified expert witnesses and consultants. Experts referred by ForensisGroup have been thoroughly evaluated based on experience, education, track record, client feedback and much more. Over 8,000 clients have retained our experts in more than 10,000 cases nationwide. ForensisGroup takes a multi-disciplined approach, referring our clients to experts of various disciplines that may have an impact on the issues of the case. Clients benefit from free initial discussions with experts to gain better technical or scientific knowledge about their case. We offer free no-obligation recruiting.
---
Gold Sponsor

DATE AND TIME
Tuesday, November 16, 2021
5:30 – 6:30 PM
add to calendar
LOCATION
Zoom webinar