Best Practices: Strategies in Fee Sharing for Small Firms and Solo Practitioners
LAIPLA will present a panel and networking event geared to small firms and solo practitioners. With experts, we will discuss some of the benefits, pitfalls, and strategies for incorporating fee sharing with the business practices of running small firms. This event will also include a structured segment that emphasizes participation from the attendees, including attendee introductions and collaboration, with the goal of developing relationships, within the community of small firm/solo IP attorneys.
PANELISTS
Moderator
Kyri Tsircou, Partner, Tsircou Intellectual Property Law

Speakers
Richard L. Kellner, Kellner Law Group PC  
Paul Novak, Partner, Hackler, Daghighian Martino & Novak
Joel Osman, Senior Counsel with CA Ethics Expertise, Parker Mills LLP
**Los Angeles Intellectual Property Law Association (provider # 2083) certifies that this activity has been approved for MCLE credit by the State Bar of California in the amount of 1.0 hour in Ethics.
PARKING
Parking is not included with attendance. Parking is available for $9 at the Loyola parking lot.
PRICING
LAIPLA Members: $30 ($40 after October 19)
Non-Members: $40 ($50 after October 19)
Loyola Law Students & LAIPLA Student Members: $20 ($30 after October 19)
Law Student Non-Members***: $30 ($40 after October 19)
CANCELLATION POLICY
Pre-registration deadline is Friday, October 19, 2018. After Friday, October 19, the registration fee increases by $10. Cancellations must be received by the pre-registration deadline of Friday, October 19.
***Any Law Student Non-Member may sign up to become a LAIPLA Student Member for free. Sign up at https://www.laipla.net/membership/
CONFIRMED SPEAKERS
Richard L. Kellner, Kellner Law Group PC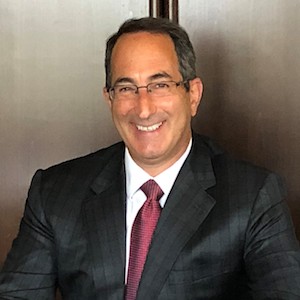 For over 30 years, Richard L. Kellner has been recognized as one of the top trial attorneys in the United States. Mr. Kellner was a co-founder of Kabateck Brown Kellner LLP, which was one of the most successful plaintiffs only law firms in the United States. Through his efforts, Mr. Kellner secured over $1 billion for his clients in class actions, complex business disputes and insurance bad faith cases. In 2018, Mr. Kellner formed Kellner Law Group PC and also serves as the Managing Partner for Jacoby & Meyers Mass Torts Law Group LLC.  
The National Trial Lawyers has recognized Mr. Kellner as one of the Top 100 Influential Trial Lawyers in the United States, and he has annually been designated as a Super Lawyer. In the field of class actions and complex litigation, Mr. Kellner has taken leadership positions in local and national bar associations. Mr. Kellner is honored to be a Trustee for the Los Angeles County Bar Association.  
Among Mr. Kellner's notable successes is his recovery in the Epson class action, which resulted in a settlement valued at over $400 million. Mr. Kellner was co-lead counsel for the NAACP in landmark litigation against major banking institutions, and was given the NAACP's Champion of Justice in Civil Rights award in 2010. Mr. Kellner is among a handful of experienced California trial litigators who handle complex business and corporate litigation matters on a contingency fee basis, recovering hundreds of millions of dollars in such cases.  
In addition to his accomplishments as a trial attorney, Mr. Kellner is a highly successful appellate attorney. He has argued more than 130 appeals in state and federal courts including the California State Supreme Court, the Ninth Circuit Court of Appeals, the Second Circuit Court of Appeals, and the New York Court of Appeals.
---
Kyri Tsircou, Partner, Tsircou Intellectual Property Law
Mr. Tsircou specializes in intellectual property matters, particularly in the area of patent law. He provides a broad range of client services in acquiring, maintaining, analyzing and enforcing intellectual property rights. He also advises clients on confrontations with the intellectual property rights of others.
Having experience across a broad array of technologies, Mr. Tsircou has worked in a variety of areas, such as unmanned aerial vehicles, space systems, software, data processing and encryption, wind turbine systems, interior components for commercial airlines, medical devices, microwave antenna systems, dialysis systems, business methods, sporting goods, toys and electronics, apparel, pet and baby products, packaging assemblies, and communication systems.
In addition, Mr. Tsircou has helped clients enforce their intellectual property rights and has defended charges of infringement. He has appeared on behalf of clients in U.S. Court of Appeals for the Federal Circuit to defend IP rights.
Prior to practicing law, Mr. Tsircou served as an officer in the U.S. Air Force where he had significant management, research and development responsibilities, particularly relating to satellites, other space systems and communication networks.
Between Mr. Tsircou's professionalism, extensive research and communication skills, engineering background and expertise within the IP field, his clients are always satisfied with the above-board results they receive. As testament to the excellent work Mr. Tsircou consistently produces, Tsircou Intellectual Property Law works largely on a referral basis.
Mr. Tsircou has been chosen for "Who's Who in America®" for being at the top of his field. Mr. Tsircou has also been selected for inclusion in Super Lawyers®, Southern California Rising Stars, 2008-2010 Editions.
In an effort to contribute to his community, Mr. Tsircou is involved in a number of charitable organizations and also performs pro-bono work each year to satisfy his need to make a difference.
Mr. Tsircou is admitted to the California Bar, U.S. District Court for the Central District of California, U.S. Court of Appeals for the Federal Circuit, and U.S.
Education: U.S. Air Force Academy, B.S. Astronautical Engineering
Loyola Law School, J.D.
---
Paul Novak, Partner, Hackler, Daghighian Martino & Novak
Paul Novak joined Hackler Daghighian Martino & Novak in 2016 after eight years in big law at Jones Day and Dickstein Shapiro. Paul's practice includes patent and trademark prosecution, patent litigation, anti-counterfeiting and all aspects of counseling clients in intellectual property.
Paul has successfully represented clients in various types of patent and trademark disputes. He has experience litigating intellectual property cases in numerous different jurisdictions, including California and the Eastern District of Texas. Paul has litigated cases against both patent trolls and industry competitors and understands how to successfully manage each type of case to get the best results for his clients. Paul coauthored the winning Brief in Opposition to the U.S. Supreme Court regarding the standard of review for granting a Rule 50 motion to overturn a jury verdict finding a patent not invalid. This resulted in a significant victory for the firm's client.
Areas of Concentration
In addition to his litigation experience, Paul has a substantial intellectual property prosecution practice, including managing international patent and trademark portfolios for various large companies. Paul's clients span numerous industries including aerospace, telecommunications, sensor systems, sporting goods, film, beverage, MEMS, transistor, and fashion. Paul has extensive experience in patent and trademark prosecution and has managed the filings, prosecution, and disputes of patent and trademark applications around the world.
Paul has been named a Southern California "Rising Star" by Super Lawyers®(2013, 2014, and 2015).
---
Joel Osman, Senior Counsel with CA Ethics Expertise, Parker Mills LLP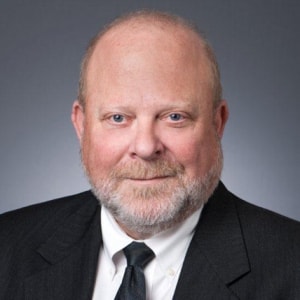 Joel A. Osman, senior counsel at Parker Mills LLP, concentrates his practice on litigation and trials. Prior to joining PM in 2014, Mr. Osman was principal of Osman & Associates a private law firm in South Pasadena. Prior to setting up his private practice, he managed a similarly named entity which was part of staff counsel to Travelers Indemnity Company. For Travelers, he was responsible for all aspects of managing its Southern California liability practice, its multi-million dollar budget and 54 employees engaged in defense of Travelers insureds in all manner of general liability, auto, fire and subrogation matters.
Previously, Mr. Osman was a senior partner at Anderson, McPharlin & Conners LLP in Los Angeles. In his career, he has represented clients in cases involving professional liability, general liability, product liability, construction defect and commercial litigation, trying numerous jury trials to verdict. He has focused much of his interest on the defense of lawyers and legal ethics.
His current professional activities include membership in the Los Angeles County Bar Association's Professional Responsibility and Ethics Committee (where he was the chairperson for the 2008-2009 year). Mr. Osman has recently been appointed to serve a three-year term as a member of the State Bar's Committee on Professional Responsibility and Conduct.  AV Preeminent™ Peer Review Rated.
DATE AND TIME
Friday, October 26, 2018
12:30 PM – 2:00 PM
LOCATION
Loyola Law School
919 Albany St
Burns 240
Los Angeles, CA 90015