From musical groups to sports franchises, businesses of all types are reconsidering their trademarks and branding in light of increased racial and cultural sensitivities. This interesting and timely panel will address the legal and business issues that arise when companies change their marks, as well as some of the considerations companies face in selecting new marks. The panel will be moderated by Davis Wright Tremaine LLP Litigation Partner Scott Commerson. Esteemed panelists include Anna Kim, Counsel for Brands and Content Intellectual Property for NBCUniversal, University of North Carolina Law Professor Deborah Gerhardt, Executive Director of the Center for Multicultural Science, Dr. Jake Beniflah, and Sheila Fox Morrison, Partner at Davis Wright Tremaine LLP.
Los Angeles Intellectual Property Law Association (provider # 2083) certifies that this event has been approved for MCLE credit by the State Bar of California in the amount of 1.0 hours.
PRICING
LAIPLA Member (Early Bird): $25 ($35 day of)
Non-Members (Early Bird): $35 ($45 day of)
LAIPLA In-House Members: $20 Early Bird ($30 day of)
LAIPLA Student Member: 
$15 ($25 day of)
LAIPLA Young Professionals: $15 ($25 day of)
SPEAKERS
Anna Kim
Anna Kim is Counsel on the Brands and Content Intellectual Property team at NBCUniversal Media. She joined the team in 2018 and currently serves as the lead IP attorney supporting the development of brands and production of content for NBCUniversal's Entertainment & Lifestyle Group (Bravo, E!, USA, Oxygen, SYFY, Universal Kids), Universal Content Productions, Universal Studio Operations, and preschool television programs by DreamWorks Animation. Prior to joining NBCUniversal, Anna handled a wide range of U.S. and international trademark matters at Red Bull and Fox Entertainment. Anna is a graduate of UC San Diego and Loyola Law School.
Deborah R. Gerhardt
Deborah R. Gerhardt is an associate professor at the UNC School of Law. She specializes in the intersection of law and creativity and has written leading articles in trademark and copyright law, art law, false advertising and plagiarism. With West Publishing, she recently co-authored its first bridge to practice contracts text. She received a grant from the Andrew W. Mellon Foundation to support research to clarify whether art and historical documents are protected by copyright or exist in the public domain. In 2015, Gerhardt was invited to participate in the Chancellor's Faculty Entrepreneurship Bootcamp, where she led her team to win the pitch competition. Also in 2015, she was selected by the Advertising Educational Foundation for a fellowship in its visiting professor program. She is the first person whom J. Walter Thompson, the world's largest advertising agency, has sponsored for a fellowship.
Gerhardt teaches art law, copyright law, trademark law, contracts and a practical writing seminar on intellectual property strategies and transactions. She secured UNC-Chapel Hill a slot in the USPTO's pilot clinical program and led the effort to launch Carolina's Intellectual Property Clinic, where she teaches students practical skills while providing pro bono counsel to artists, musicians and small businesses. Gerhardt has coached Carolina's trademark moot court team to a regional victory and a top 10 finish nationally. Prior to joining the faculty at Carolina, she clerked for the Honorable Judge John M. Manos in the United States District Court for the Northern District of Ohio and practiced at Jones Day Reavis & Pogue in Cleveland. She earned her bachelor's degree from Duke University and her Juris Doctor cum laude from Case Western Reserve University's School of Law.
Dr. Jake Beniflah
Dr. Jake Beniflah is the founding Executive Director of the Center for Multicultural Science, a leading non-profit, non-partisan multicultural marketing research think tank and data science accelerator. He is a nationally recognized thought leader, an expert in data science, Latino marketing, and research, and the founding editor of the Journal of Cultural Marketing Strategy. He is also publishing his first book in just a few weeks, The Big Shift: Redefining Marketing in a Multicultural America in which he proposes the unpopular: Reduce the traditional ethnic and racial marketing silo and increase the representation of Latinos and other multicultural consumers in mainstream marketing to drive growth in the 21st century.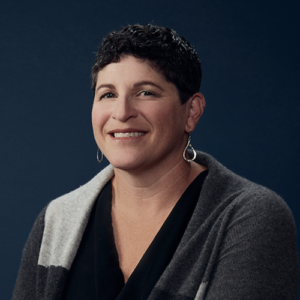 Sheila Fox Morrison
Sheila Fox Morrison provides trademark and brand protection services with significant industry intelligence in the food and beverage, restaurant, healthcare, entertainment, and technology industries. She understands the opportunities and obstacles facing her clients and the markets in which they operate. She leads a team that provides responsive, cost-effective counsel to support the domestic and foreign trademark maintenance, clearance, registration, strategic brand protection and enforcement, and licensing needs of her clients.
Scott Commerson
Scott Commerson prosecutes and defends intellectual property cases, including trademark, false advertising, copyright, and rights-of publicity-claims. Scott also has extensively litigated trade-secret and employee-mobility cases under both California and federal law, and has successfully obtained temporary restraining orders and preliminary injunctions to enjoin misappropriation and other infringing conduct. In addition, Scott regularly defends class actions brought under California's consumer protection laws.
Scott represents clients in state and federal courts and arbitration tribunals across the country. He has won numerous dispositive motions and has litigated cases through trial, arbitration, and appeal.
SPONSORS
Diamond Sponsor

For over 25 years, ForensisGroup has provided the nation's top law firms with highly qualified expert witnesses and consultants. Experts referred by ForensisGroup have been thoroughly evaluated based on experience, education, track record, client feedback and much more. Over 20,000 clients have retained our experts in more than 30,000 cases nationwide. ForensisGroup takes a multi-disciplined approach, referring our clients to experts of various disciplines that may have an impact on the issues of the case. Clients benefit from free initial discussions with experts to gain better technical or scientific knowledge about their case. We offer free no-obligation recruiting.
DATE AND TIME
Wednesday, September 16, 2020
11:00 AM – 12:00 PM
LOCATION
Webinar