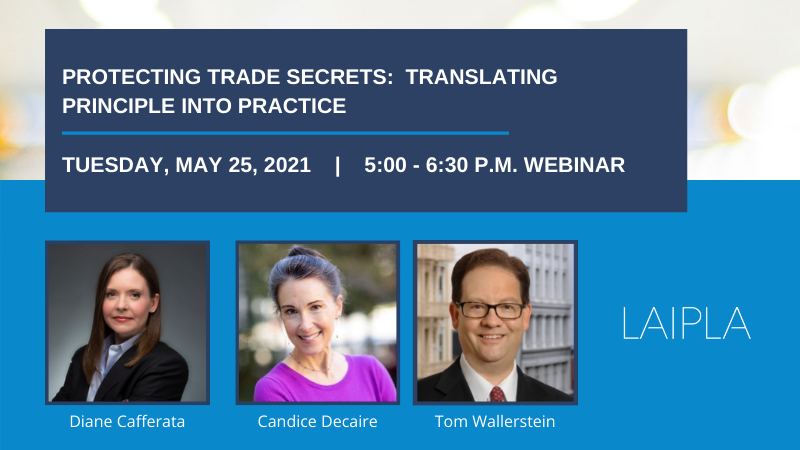 Protecting Trade Secrets: Translating Principle Into Practice
Tuesday, May 25, 2021
Webinar
Please join the LAIPLA Technology Transactions Committee for a panel discussion offering practical insights for developing, upgrading or implementing an internal trade secret protection program.  The program will feature an overview of recent developments in this quickly evolving area of intellectual property law, and panelists will share concrete strategies to address both fundamental requirements and emerging principles as part of a comprehensive compliance program.
The program will feature presentations from leading experts in the field Diane Cafferata of Quinn Emanuel and Tom Wallerstein of Venable.  They will be joined by Candice Decaire, General Counsel of the Infectious Disease Research Institute, who will provide a ground level perspective of common questions and challenges facing in-house counsel looking to implement comprehensive policies and procedures that maximize their company's legal rights in its trade secrets.
The event will be moderated by Dora Gruner, Senior Corporate Development Counsel at ImmunityBio, Inc., who will facilitate discussion and a directed Q&A session following the presentations.
Los Angeles Intellectual Property Law Association (provider #2083) certifies that this event has been approved for MCLE credit by the State Bar of California in the amount of 1.5 hours.
PRICING
LAIPLA Student Member: $10
LAIPLA In-House Members: $15
LAIPLA Young Attorney (less than 10 years as an attorney): $10
By registering for this event you are guaranteeing your spot. Refunds will not be issued unless received by cancellation date. Please see cancellation policy for details.
CANCELLATION POLICY:
In order to receive a refund, notice of cancellation must be received by Friday, May 21st to office@laipla.net. Refunds will not be issued for cancellations received after Friday, May 21st.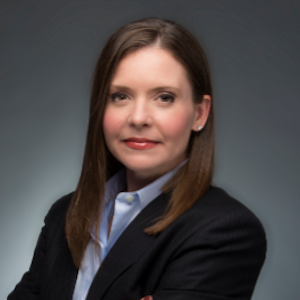 Diane Cafferata's practice at Quinn Emanuel involves a wide variety of complex commercial litigations in federal and state courts, where she represents both plaintiffs and defendants.  She has substantial experience in patent, trademark, trade secret, and other intellectual property matters, as well as in privacy issues, class actions, derivatives and other financial matters, construction and real estate disputes, contract and business tort cases, cannabis, and probate litigation. Diane's teams have brought in more than $3 billion through trials and settlements.
Diane has been recognized ten years in a row as one of Southern California's Super Lawyers by Los Angeles Magazine.   She has also won multiple awards, both national and regional, for her work on behalf of plaintiffs.  Last month, Diane was named to Women of Influence – Attorneys 2021 by the Los Angeles Business Journal. Diane is also the author of Business Litigation Demystified, an overview of U.S. civil litigation designed for domestic and foreign businesspeople and in-house counsel.
Candice Decaire is General Counsel and Chief Strategy Officer for the Infectious Disease Research Institute, a nonprofit biotech organization focused on creating immune-enhancing technologies and making those technologies globally and equitably accessible. Ms. Decaire advises IDRI on a broad array of legal and transactional issues and works to develop, execute, and sustain IDRI's strategic initiatives.  Ms. Decaire has significant experience as former outside counsel to numerous biotech and life sciences clients, with a focus on intellectual property law, including patent and trade secret protection. She has counseled and represented past clients in litigation, appeals, arbitration, ITC investigations, and inter partes review proceedings concerning biologics, pharmaceuticals, medical devices, and diverse other technologies. She has helped such clients to develop and pursue strategies for protecting and profiting from intellectual property and data, including due diligence and investigation of validity and freedom to operate, licensing and collaboration policies and agreements, assessment and mitigation of risks of infringement or misappropriation, and data privacy and security issues.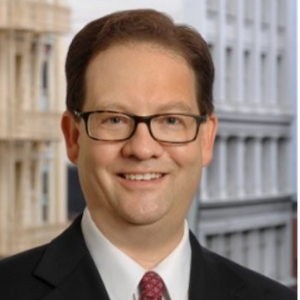 Tom Wallerstein is a commercial litigator and trial lawyer whose practice focuses on trade secrets, non-competes and other employment disputes; intellectual property and licensing; partnership, founder and stock / equity disputes; and other complex or high-stakes commercial disputes.  Tom has served as lead attorney on numerous cases reaching into the tens of millions of dollars spanning various industries including semiconductor and computer hardware, software and SAAS, pharmaceuticals, robotics, entertainment and cannabis.  He routinely appears in court and has first-chair trial experience in state and federal courts, and arbitrations, in California, Pennsylvania, Delaware, Colorado and elsewhere.
Tom began his career in Philadelphia working on a variety of high-profile litigation matters, including representing two Philadelphia mayors and trying a federal jury trial.  He later joined a global litigation firm where he gained effusive praise for his courtroom skills.  Before joining Venable as one of the founders of its San Francisco office, Tom was the founding and managing partner of a Silicon Valley litigation boutique firm
Tom frequently writes and speaks about trade secret litigation, and is co-author of Trade Secrets: Law and Practice:  https://www.amazon.com/Trade-Secrets-Practice-David-Quinto-ebook/dp/B08R55LRVL
SPONSORS

DATE AND TIME
Tuesday, May 25, 2021
5:00 – 6:30 PM
add to calendar
LOCATION
Webinar