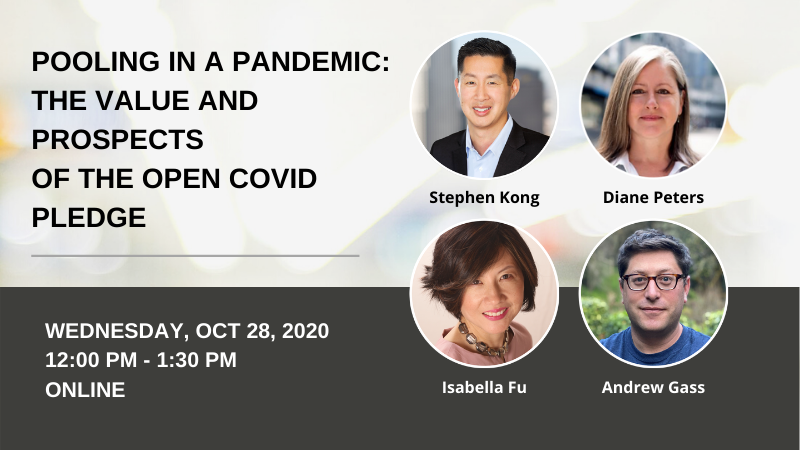 Pooling in a Pandemic: the Value and Prospects of the Open COVID Pledge
Wednesday, October 28, 2020
We hope you will join the LAIPLA Corporate Intellectual Property/Technology Transactions Committee for its inaugural event, an exploration of the benefits and challenges of voluntary IP pooling and licensing networks.  The topic will be explored through the specific experience of the Open COVID Pledge that was established as a direct response to the COVID-19 pandemic with the goal of granting widespread access to technologies for the purpose of fighting the coronavirus pandemic.  We will review the general notions behind IP pooling efforts and assess whether the once-in-a-lifetime challenges of the pandemic have altered the landscape and outlook for IP pooling networks generally. This timely topic will feature a panel discussion among Diane Peters, General Counsel of Creative Commons, the organization recently appointed to manage the Open COVID Pledge along with Isabella Fu, Associate General Counsel at Microsoft and Andrew Gass of Latham and Watkins.  Microsoft is a notable participant in the Open COVID pledge and Andrew is a thought leader in cutting edge issues in intellectual property. The event will be moderated by Troutman Pepper LPP Partner Stephen Kong who will lead a directed Q&A session following the presentation.
Los Angeles Intellectual Property Law Association (provider #2083) certifies that this event has been approved for MCLE credit by the State Bar of California in the amount of 1.0 hours.
PRICING
LAIPLA Student Member: $10
LAIPLA In-House Members: $15
LAIPLA Young Attorney (less than 10 years as an attorney): $10
CANCELLATION POLICY
In order to receive a refund, notice of cancellation must be received by Friday, October 23rd to office@laipla.net. Refunds will not be issued for cancellations received after Friday, October 23rd.
SPEAKERS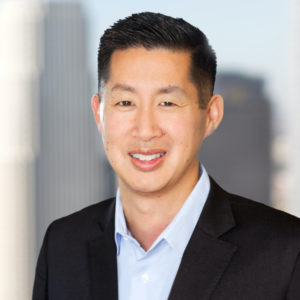 Stephen Kong, Moderator
Stephen focuses his practice on technology and intellectual property transactions including intellectual property licensing, technology development and transfers of ownership and commercialization of content and media. He has particular expertise with software, Internet and information technology matters that have evolved rapidly and considerably over the last twenty years such as open source licensing, e-commerce transactions and commercialization and use of content over the Internet. He spent the vast majority of his career practicing in Silicon Valley when such issues were in their infancy and continues to advise on such transactions.
He has extensive experience managing the intellectual property aspects of mergers and acquisitions deals such as coordinating intellectual property, data privacy and data security diligence, drafting of the related provisions and documents for such transactions and advising on the risk management and resolution of problematic scenarios that often face a buyer or seller of technology assets. His clients include private equity firms and companies in a variety of industries including software, e-commerce, consumer electronics, retail and apparel. Stephen is resident in the Los Angeles and Silicon Valley offices.
He previously served as senior corporate counsel for Sony Computer Entertainment America LLC (Sony PlayStation). While at Sony, Stephen represented the U.S. R&D and strategic business development groups for the Sony entity responsible for PlayStation matters in North and Latin America. He has had multiple stints doing secondments as an in-house counsel including working at a major mobile gaming company and as general counsel of an augmented reality hardware and software developer. He also worked in software development as a civilian for the U.S. Marine Corps before attending law school.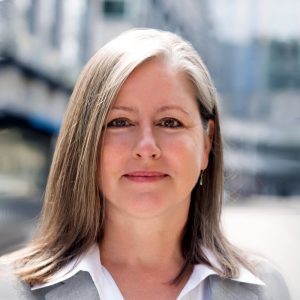 Diane Peters, Featured Speaker
As General Counsel and Corporate Secretary for Creative Commons (CC), Diane directs the organization's legal strategy, affairs and projects, and oversees CC's legal staff. She coordinates legal programs and activities that harness CC's diverse and complex international network of affiliate institutions. She also leads development of CC's licenses and legal tools, including the CC0 public domain dedication (2009), the Public Domain Mark (2010), Version 3.0 ports and, most recently, Version 4.0 of the CC license suite (2013).
Diane is a founding director of the Software Freedom Law Center. Prior to joining CC, she served as general counsel for Open Source Development Labs (now, the Linux Foundation), and was legal counsel to Mozilla. In 2014, the Intellectual Property Section of the State Bar of California awarded her its Intellectual Property Vanguard Award for public policy. She is based in Portland, Oregon.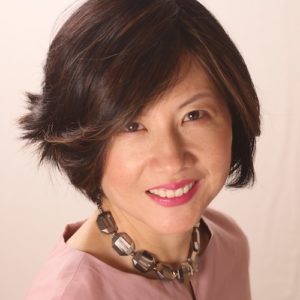 Isabella Fu, Featured Speaker
Isabella Fu is an Associate General Counsel at Microsoft Corporation, where she leads the team of attorneys responsible for patent prosecution, counseling, policy, and strategy.  She joined Microsoft in 2003, and previously was responsible for IP litigation for the company, worldwide.  Before joining Microsoft, Isabella was Director of Litigation at Intel Corporation.  She practiced at Wilson Sonsini Goodrich & Rosati and Orrick Herrington & Sutcliffe before moving in-house.

Andrew Gass, Featured Speaker
Andy Gass is a nationally recognized thought leader on emerging issues in IP and antitrust law. At Latham & Watkins, Andrew runs the firm's copyright litigation practice. At the UC Berkeley School of Law, he has taught a variety of courses on IP and antitrust in the nation's top-ranked IP law program.  He was recently named a "Trailblazer" by the legal publication The Recorder for his cutting-edge work on related issues, and a leading music industry lawyer by Billboard magazine. He was previously honored as one of five "Rising Star" competition law lawyers under age 40 by the publication Law360. His work has been lauded for its "originality," "leadership," and "impact" by the Financial Times.
DATE AND TIME
Wednesday, October 28, 2020
12:00 – 1:30 PM
LOCATION
Webinar