In This Issue…
Yours truly, The TTABlogger, will present a webinar on TTAB developments on June 14th from 12 to 1 PM EST, sponsored by Wolf, Greenfield & Sacks, P.C. "Admission" is free. Register here. The formal title of the presentation is "TTAB Update: A Year of Critical Developments."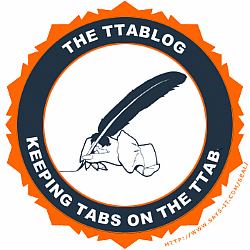 The webcast will emanate from the Federal Reserve Building in beautiful downtown Boston. Among the topics to be covered are the following:
Newly-proposed changes to the TTAB rules of practice and fee schedule.
Pending challenges to the constitutionality of Section 2(a)'s bar to registration of disparaging and scandalous marks.
Court rulings on issue preclusion after the Supreme Court's B&B Hardware decision.
The 4th Circuit's FLANAX ruling on territoriality
The probative value of evidence of third-party use and registration.
The CAFC's clarification of the test for genericness.
TTAB rulings on parent/subsidiary licensing, acceptability of concurrent use agreements, the Morehouse prior registration defense, and more.
If you have questions, send them to me at jwelch @ wolfgreenfield dot com.