Members Only Annual Holiday Experience
Join us for a cocktail reception, buffet dinner, and show!
The Holiday Experience is exclusively for LAIPLA members and is one of the privileges of membership. Any member can purchase one ticket for themselves and their spouse/ significant other.  LAIPLA Members: Look for announcements and location details in your email.
PRICING
Early Bird Pricing: Member: $100 (before November 20th). Additional Spouse/Significant Other - $100 (before November 20th)
After November 20th: $125 for Members and Additional Spouse/Significant Other
PARKING
Valet Parking: $15
ATTIRE
Elegant Attire (strictly enforced by event venue)
---
SPONSORS
Diamond Sponsor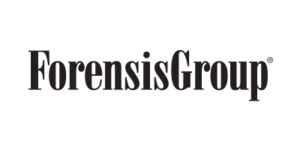 For over 20 years, ForensisGroup has provided the nation's top law firms with highly qualified expert witnesses and consultants. Experts referred by ForensisGroup have been thoroughly evaluated based on experience, education, track record, client feedback and much more. Over 8,000 clients have retained our experts in more than 10,000 cases nationwide. ForensisGroup takes a multi-disciplined approach, referring our clients to experts of various disciplines that may have an impact on the issues of the case. Clients benefit from free initial discussions with experts to gain better technical or scientific knowledge about their case. We offer free no-obligation recruiting.
Platinum Sponsor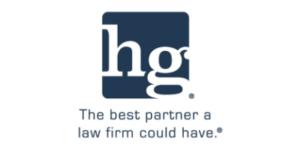 HG Deposition and Litigation Services is a global court reporting agency that specializes in the personalized  "customer service" approach from deposition to trial. We are known for our attention to detail, customized and responsive support, state-of-the-art deposition solutions,  trial preparation services, and pricing structures that help manage and predict deposition cost.
Since 1979, HG Deposition and Litigation Services has been a player in global deposition and trial coverage and has employed more than 2,500 Certified Court Reporters worldwide. With an average tenure of over 15 years each, our dedicated team of litigation support specialists and certified court reporters are ready to assist you in all aspects of deposition services, trial support, videography/multimedia services, and electronic copying or scanning services. Please give us the opportunity to earn your trust and business.
DATE AND TIME
Tuesday, December 4, 2018
5:00 PM – 7:00 PM
LOCATION
Undisclosed