Spring Copyright and Trademark Program – Intellectual Property Rights in the Metaverse
Ever since Facebook announced in October 2021 that it was rebranding to Meta, the "metaverse" has been one of the hottest trends in the tech world and beyond. Our panel of esteemed experts, including Dan Nabel, Senior Director, Associate General Counsel at Riot Games and adjunct professor at USC Gould School of Law; Lauren Chamblee, Senior Corporate Counsel at Microsoft ; Irene Scholl-Tatevosyan, Head of Esports & Gaming at Nixon Peabody, with Erica Van Loon, IP Litigation Partner at Nixon Peabody as moderator, will explore what the metaverse is and provide unique insights on IP issues in the metaverse, including use and protection of IP in the metaverse, whether AI-created content is infringing or protectable, and licensing of content in the metaverse.
**Los Angeles Intellectual Property Law Association (provider # 2083) certifies that this activity has been approved for MCLE credit by the State Bar of California in the amount of 1.0 hours.
PRICING
LAIPLA Members: $25 ($35 after April 20, 2022)
LAIPLA Student Members / Young Attorney: $15 ($25 April 20, 2022)
LAIPLA In-House & Corporate Members: $20 ($30 after April 20, 2022)
Non-Members: $35 ($45 after April 20,2022)
CANCELLATION POLICY

In order to receive a refund, notice of cancellation must be received by Friday, April 22, 2022  to office@laipla.net. Refunds will not be issued for cancellations received after Friday, April 22, 2022.
SPEAKERS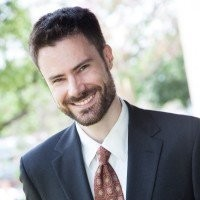 Dan Nabel, Senior Director, Associate General Counsel at Riot Games and adjunct professor at USC Gould School of Law
Dan Nabel is Director and Associate General Counsel at Riot Games. He lectures at USC Gould on Video Game Law and co-authored Video Game Law in a Nutshell (West Academic, 2018) and regularly covers legal topics impacting the Video Game Industry on his blog, GameChangersLaw.com. He began his practice as a litigator at Greenberg Glusker and served as the director for USC Gould's Intellectual Property and Technology Law Clinic before moving in-house.  
---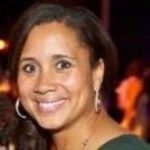 Lauren Chamblee, Senior Corporate Counsel at Microsoft
Lauren's intellectual curiosity and aptitude for orchestrating and communicating solutions to complex problems led her to a career in law. Combined with an interest in brand management and a voracious appetite for exploring creative content, intellectual property work seemed a perfect fit, and Lauren aims to be a perfect fit for her clients.
Whether a client offers technology products, apparel, food, spirits, furniture, medical devices, cars, or the gas that makes them run, brand and content owners from various industries work with Lauren to address their intellectual property concerns.
---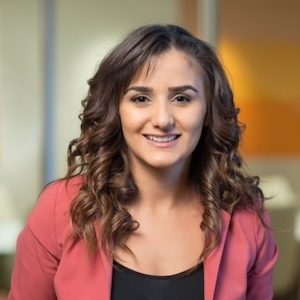 Irene Scholl-Tatevosyan, Head of Esports & Gaming at Nixon Peabody
Irene Scholl-Tatevosyan leads Nixon Peabody's Esports Industry group—one of the first dedicated esports groups among AM100 law firms, and is the vice president of the Esports Bar Association. Irene's passion for esports and gaming has made her an active member and thought leader in the esports and gaming community. She is often called on to present at conferences nationwide and comment on legal issues affecting the industry. At Nixon Peabody LLP, Irene is a trial and practicing labor and employment attorney representing employers in all aspects of labor and employment matters. She regularly partners with esports and gaming clients, counseling them on the full range of legal issues to ensure their businesses thrive, and protecting them in or through litigation as needed. Irene litigates complex contract disputes, employee mobility issues, wrongful termination, discrimination and retaliation cases, wage and hour actions, labor, and workplace safety (OSHA) matters.
---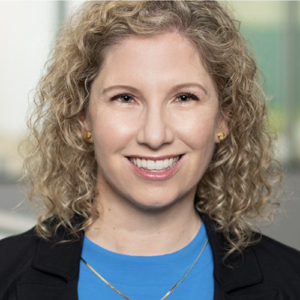 Erica Van Loon (Moderator), IP Litigation Partner at Nixon Peabody

Erica J. Van Loon is a Partner at Nixon Peabody in Los Angeles, California. She is an experienced IP trial lawyer and has a winning track record litigating copyright, trademark, patent, rights of publicity, trade secrets, invasion of privacy, defamation, business interference, and other media and entertainment claims. She also counsels public and private companies and individuals on IP protection, enforcement, and defense strategy. Her experience extends across a wide range of industries, including entertainment and media, software and hardware, apparel and footwear, toys and video games, consumer electronics, beauty and personal care, and food and beverage.
---
SPONSORS
Diamond Sponsor

For over 20 years, ForensisGroup has provided the nation's top law firms with highly qualified expert witnesses and consultants. Experts referred by ForensisGroup have been thoroughly evaluated based on experience, education, track record, client feedback and much more. Over 8,000 clients have retained our experts in more than 10,000 cases nationwide. ForensisGroup takes a multi-disciplined approach, referring our clients to experts of various disciplines that may have an impact on the issues of the case. Clients benefit from free initial discussions with experts to gain better technical or scientific knowledge about their case. We offer free no-obligation recruiting.
DATE AND TIME
Tuesday, April 26, 2022
11:00 AM – 12:00 PM
add to calendar
LOCATION
Zoom webinar