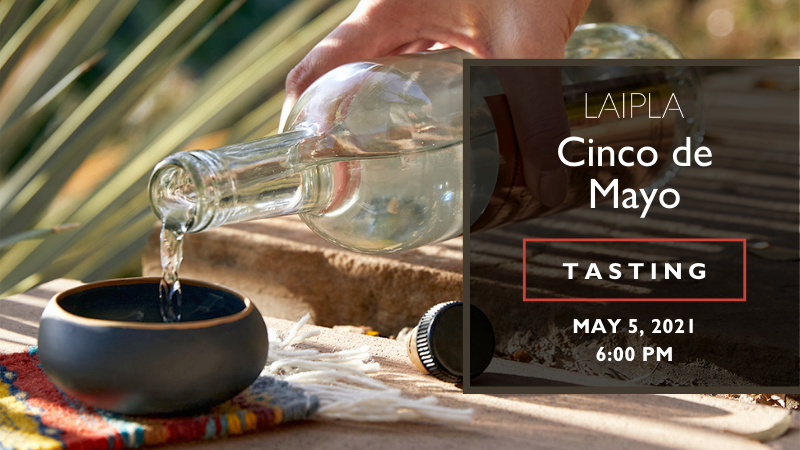 Cinco De Mayo – Mezcal Tasting with the Small Firm Outreach Committee
Wednesday, May 5, 2021
Online
Take a virtual journey to the Oaxacan wilderness and discover the rich history, folklore, and tradition of Mezcal while your senses sip and explore the aromas and flavors of premium, small batch, 100% agave, Viajes Ancestral Mezcal.
Angeleno and owner Javier Ramiro travels to Mexico every year to hand pick the agave for his spirits. Decades of cultivating relationships with families and farms across the Mexican countryside have given him unparalleled access to some of the rarest and most exotic agave species in the world – and produces truly one-of-a-kind drinks. Join us as Javier discusses the myths surrounding this early elixir, shares stories of his LA-based business, and leads us through the complex and beguiling flavors of ancient mezcal.
Your registration includes:
3 (1 oz) Mezcal samples (Espadin, Mexicano Amarillo, Tobala)
2 Mezcal cocktail recipes
Guided virtual tasting via Zoom
Networking Opportunities
LAIPLA will be providing this session virtually.  Access information and your mezcal tasting box will be sent to you just prior to the event on May 5th.
Registrations are limited to the first 30 screens.  Multiple guests can view and participate from the same computer.  If you would like additional boxes sent to your address, please complete the information for your guests on the registration page.
Due to ABC regulations, we will be limiting this event to California registrants/delivery addresses only. Please make sure that you provide complete shipping information so that your tasting box arrives in a timely manner.
PRICING
LAIPLA Member (Early Bird only): $30
CANCELLATION POLICY
By registering for this event you are guaranteeing your spot. Refunds will not be issued.
Due to the nature of this event and the shipping of the mezcal tasting boxes, no refunds will be given for this event.
DATE AND TIME
Wednesday, May 5, 2021
6:00 – 7:00 PM
add to calendar
LOCATION
Online