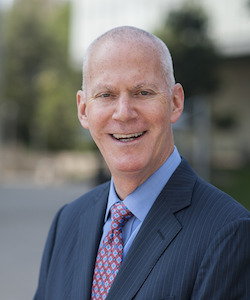 David Gindler, Partner , Milbank LLP
Mr. Gindler's practice focuses on intellectual property litigation and licensing, with an emphasis in complex patent litigation. While nationally recognized by Chambers USA for his expertise in life sciences matters, Mr. Gindler's work spans a broad array of industries and technologies. He has achieved extraordinary trial outcomes for both plaintiffs and defendants, including a $302 million verdict for breach of a research and license agreement, as well as defeating a $217 million damages claim where liability had already been established in an earlier trial handled by a different law firm.
Mr. Gindler also negotiates complex intellectual property license agreements involving cutting-edge technologies and creative financial structures, frequently working on behalf of colleges and universities.
Mr. Gindler has represented both established and emerging commercial and nonprofit organizations, including Genentech, ZOLL Medical Corporation, CooperVision, Alnylam Pharmaceuticals, Rosenberger, Aon Corporation, Arizona State University and City of Hope.
Mr. Gindler was one of the principal trial lawyers in City of Hope v. Genentech, obtaining a $302 million compensatory damages award for failure to pay royalties owed on patents relating to fundamental technology that helped create the biotechnology industry. This award was upheld by both the California Court of Appeals and the California Supreme Court.
With a national practice, Mr. Gindler has litigated cases in many US district courts, including the Central, Southern, Northern and Eastern Districts of California, the Eastern District of Texas, the Southern District of New York, the District of Massachusetts, the District of Delaware, the District of Oregon, the Western District of Washington, the Western District of Pennsylvania and the District of Minnesota, among others. He also handles litigation with an international dimension, collaborating with legal partners across the globe in complex cross-border patent disputes.
Mr. Gindler is an active supporter of the nonprofit performing arts community. He currently serves as chairman of the board of directors of Antaeus Theatre Company. He is also a member of the boards of directors of the Los Angeles Philharmonic, Los Angeles Master Chorale and Beth Morrison Projects. Mr. Gindler has previously served on the boards of directors of Center Theatre Group and The Music Center.
He is a Member of the Litigation and Intellectual Property Law Sections of the American Bar Association, the State Bar of California and the Los Angeles County Bar Association. Mr. Gindler is also a member of the Federal Circuit Bar Association, the American Intellectual Property Law Association, and the Los Angeles Intellectual Property Law Association.
Mr. Gindler is a frequent speaker on hot topics in intellectual property law. His recent speaking engagements include: "Is Innovation Enough? New Challenges to Patent Protection for Pharmaceuticals and Biologics," Life Sciences Patent Network Annual Fall Conference (October 16, 2019); "Section 101: Are We on the Other Side of the Looking Glass?,"  Life-Sciences Patent Network North America Annual Spring Conference (April 25, 2019); "2012 Year in Review: Hear What the Experts Report on Their Specialized Areas of Law," Association of Business Trial Lawyers (January 29, 2013); and "The Impact of Myriad on the Patentability of DNA Sequences in the US," 21st Forum on Biotech Patenting (October 6, 2011).