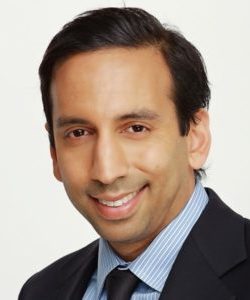 Ashe Puri, Partner, Maynard Cooper & Gale  
Ashe is a Partner in Maynard Cooper's Intellectual Property practice. He is a recognized trial attorney whose practice focuses on intellectual property litigation, including cases involving patents, trademarks, copyright, trade secrets, and unfair competition. From startups to major corporations, Ashe helps companies resolve their IP disputes.
Technology and innovation is not only Ashe's passion, it is what drove him to become an engineer and brings him into close and frequent contact with other innovators. His success in the courtroom has enabled him to negotiate many settlements.
Ashe is registered to practice in the United States Patent and Trademark Office. He has represented clients in trials before the Patent Office, including inter partes review (IPR) post-grant invalidity challenges available under the America Invents Act. Ashe also assists clients in developing IP strategy and navigating freedom-to-operate issues relative to the IP rights of others.
Ashe has been recognized as an influential lawyer by the Los Angeles Business Journal and serves as a leader in the legal community. Ashe also serves on the board of numerous non-profits. He is a certified web developer and an avid tennis player and cyclist who has completed three century (100-mile) cycling races.
Ashe earned his J.D. from Villanova University School of Law and B.S. (Biomedical Engineering) from Rensselaer Polytechnic Institute.