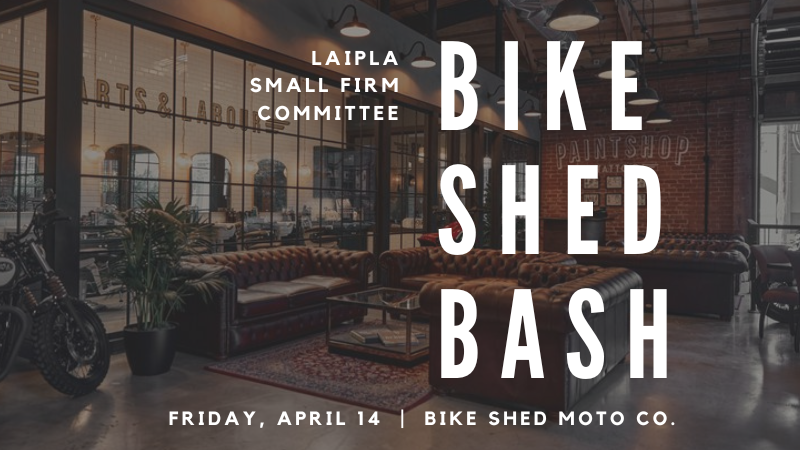 Bike Shed Bash – LAIPLA Solo and Small Firm Event
Friday, April 14, 2023
Bike Shed Moto Co.
Join us on April 14, 2023, for a casual meetup hosted by the LAIPLA Small Firm Outreach Committee. This is a great opportunity for solo and small firm attorneys to meet committee members in an informal setting for networking, sharing experiences, and discussing the challenges and opportunities that solo and small firm attorneys face in the legal industry. Don't miss this chance to connect with other legal professionals and find out how you can make a difference in the small law firm community. We hope to see you there!
Parking is available at at the Northeast corner of Industrial and Mill Street. There is a self-pay machine.
Motorcycle Parking is available onsite.
If you can't make it but are interested in attending other LAIPLA networking events or are interested in educational programs for Small Firms, please go to the registration page and let us know!
PRICING
There is no cost to attend this meetup. We will have a reserved area and there will be a cash bar
Silver Sponsor
DATE AND TIME
Friday, April 14, 2023
Time: 6:00-8:00 PM
add to calendar
LOCATION
Bike Shed Moto Co.
1580 Industrial Street, Los Angeles 90021