Women in IP Fall Event 2017
---
LAIPLA is proud to present: "Aim High: Empowering Women in Leadership"
LAIPLA Women in IP Fall Event
DATE: Thursday, October 26, 2017
TIME:  12:00 – 1:30 PM
LOCATION: Stradling Yocca Carlson & Rauth, P.C.
100 Wilshire Boulevard, Santa Monica, CA 90401
Free Public Parking Available on 2nd St.
PROGRAM DESCRIPTION: Aim High: Empowering Women in Leadership–Raise your level of play

Why aim high? Because when we expect more, we get more.  Using real-world examples and interactive exercises, Cara will examine the skill set necessary for women to move more successfully into the executive suite. We'll discuss the power of the "subtextual" conversation—body language, vocal patterns, and mannerisms that can raise or lower one's status in the workplace. We'll explore female- and male-identified communication rituals, and how to confront counterproductive culture clashes caused by differences in style and language. Better understanding these dynamics, and being more aware of our own behavioral patterns, can significantly increase collaboration, respect, and ultimately, productivity.
In the seminar DISCOVER HOW TO
Cultivate leadership presence

Develop a powerful speaking voice

Strike a balance between authority and approachability

Avoid unintentional behaviors that may lower your status

Recognize gender-based communication patterns
Attire: Business
PRICING:

LAIPLA Member $55
LAIPLA Non-Member $70
In-House, Government Attorney, and Students: $35
Judiciary: No charge
The event is not specific to intellectual property law and is open to attorneys in all practice groups.  Lunch will be provided at the event, along with an opportunity to socialize and mingle with other female attorneys in the LA area.
Not an LAIPLA Member?

---
SPEAKER
Cara Hale Alter
Founder and President, SpeechSkills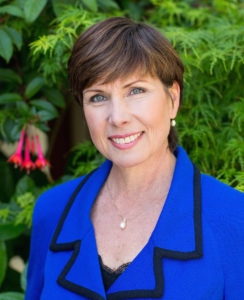 As founder and president of SpeechSkills, Cara has provided training to some of the world's best-known companies, including Allstate, Caterpillar, Google, Intel, PayPal, Pixar, Pinterest, Salesforce, Schwab and Wells Fargo.  A guest lecturer at UC Berkeley, Harvard University, Stanford University, and UC Hastings College of Law, Cara has also worked with numerous top-100 law firms, including DLA Piper, Morgan Lewis, O'Melveny & Myers, and White & Case.  She is a frequent media resource, with appearances in Forbes.com, The Globe and Mail, USA Today, and countless other media outlets.  In addition to penning, The Credibility Code: How to Project Confidence and Competence When It Matters Most, Cara has produced award-winning educational videos on public speaking and is currently a featured expert on the Lean In website.  More information about Cara is available here.
---
Questions? Contact the LAIPLA office at office@laipla.net or call 323-285-1654
Special thanks to our Sponsors:

Our intellectual property clients come in all sizes—from the largest global companies to individual entrepreneurs. What they have in common are big ideas. For the last 40 years, Morrison & Foerster has been synonymous with big ideas in intellectual property. Our intellectual property practice regularly ranks as one of the top IP practices in the U.S., and was named "IP Firm of the Year" byChambers USA and "IP Practice of the Year" by Law360 in 2013. Our clients benefit not only from the courtroom prowess of our litigators—and their abilities to resolve disputes short of trial—but also from our experienced patent prosecutors and technology transactions specialists who bring their sophisticated technical insights to bear in shaping and implementing our clients' IP strategies. With more than 250 IP practitioners, Morrison & Foerster has the size, talent, and global presence to handle any issue of IP law.

At SpeechSkills, we firmly believe that communication excellence is not a matter of innate talent but, rather, of learned skills—skills that anyone can develop. When you build a strong skill set, an authentic mind-set of confidence will follow.