SAVE THE DATE for the 2018 Washington in the West
---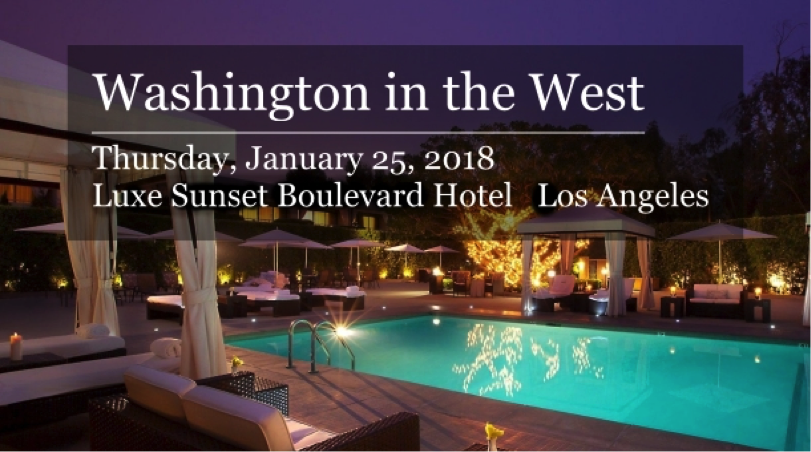 SAVE THE DATE for the 2018 Washington in the West
Event Date: January 25, 2018
Event Time: 9 am – 5 pm
Location: Luxe Sunset Boulevard Hotel
LAIPLA brings the USPTO to you! Now in our 22nd year, Washington in the West is a full-day MCLE conference for all IP attorneys that brings together representatives from the United States Patent and Trademark Office with members of our bar. This is a can't miss conference! Registration will open later this month.
---
Sponsors
Lunch Sponsor
Our intellectual property clients come in all sizes—from the largest global companies to individual entrepreneurs. What they have in common are big ideas. For the last 40 years, Morrison & Foerster has been synonymous with big ideas in intellectual property. Our intellectual property practice regularly ranks as one of the top IP practices in the U.S., and was named "IP Firm of the Year" byChambers USA and "IP Practice of the Year" by Law360 in 2013. Our clients benefit not only from the courtroom prowess of our litigators—and their abilities to resolve disputes short of trial—but also from our experienced patent prosecutors and technology transactions specialists who bring their sophisticated technical insights to bear in shaping and implementing our clients' IP strategies. With more than 250 IP practitioners, Morrison & Foerster has the size, talent, and global presence to handle any issue of IP law.
Silver Sponsor
The Right Experts, Every Time
In its two-decade history of excellence, IMS ExpertServices has provided hundreds of experts in support of high-stakes intellectual property litigation. We believe that registries and databases fall short of capturing the nuance and intricacies required of experts engaged in IP disputes. We deliver the best experts in the world, not the best experts in a directory.
Litigation is full of surprises.  The value of having IMS ExpertServices as a partner is that we are never surprised. A full research, recruiting, and project support team ensures that little issues don't become big issues and everyone involved is well-informed and positioned for the best outcome. In short, we deliver experts who position you for the win. Connect with us today.
Contact: ims-expertservices.com, 877-838-8464

Bronze Sponsor



Docket Navigator is a powerful research database built specifically for the needs of lawyers and other litigation professionals.  We extract and curate patent, trademark, copyright and antitrust litigation data from the U.S. district courts, the ITC and the PTAB every day. With Docket Navigator you have access to the Docket Report, a daily summary of every significant event in the world of patent litigation, as well as New Case Alerts, Docket Alerts and 24/7 access to the research database and powerful analytics.
TPR supports high-achieving IP attorneys with trusted prior art research and analysis. TPR draws on 20 years of experience along with the success of thousands of cases to uncover critical prior art through an extensive collection of databases as well as on-the-ground native language sources in over 40 different countries.