LAIPLA Sponsor Members 2016-2017
---
Conway MacKenzie, Inc.
Econ One Research Inc.
Forensis Group
Inventus
Judicate West
Navigant Consulting, Inc.
---

Click here to download Sponsor Member Membership Information
---
---
Conway MacKenzie is a premier litigation support,consulting, and financial advisory firm. Conway MacKenzie's litigation supportexperts are highly experienced in all matters of intellectual propertylitigation, with an overall specialty in patent litigation. Conway MacKenzieoffers a range of services throughout all phases of litigation, includingassisting in the development and analysis of discovery, the development ofeconomic and statistical damages models, and expert testimony. The firm hasoffices worldwide, including Atlanta, Chicago, Dallas, Dayton, Detroit,Houston, Los Angeles, New York, London and Frankfurt. For additionalinformation, please visit us at www.ConwayMacKenzie.com or call 213.416.6200.
Econ One provides economic research, consulting, and expert testimony in matters involving intellectual property, antitrust, employment and contract disputes where economic reasoning and analysis are particularly well-suited to addressing the core questions. Our in-house expertise in applied economic theory, econometrics, statistics, and data management and presentation is coupled with years of experience successfully dealing with the specific demands of the litigation process.
Our firm-wide depth of experience with intellectual property translates into focus, efficiency, and insight. We employ an economic perspective to evaluate the effects of alleged intellectual property infringement–whether estimating lost profits, reasonable royalties, damages, or examining what drives customer demand. In today's market, intellectual property issues call for an understanding of how the competitive landscape changes, as well as employing economic theory and rigorous analysis to determine how the market(s) would look in the absence or presence of competitive alternatives.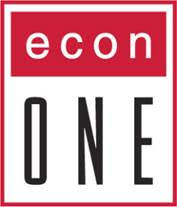 For over 20 years, ForensisGroup has provided the nation's top law firms with highly qualified expert witnesses and consultants. Experts referred by ForensisGroup have been thoroughly evaluated based on experience, education, track record, client feedback and much more. Over 8,000 clients have retained our experts in more than 10,000 cases nationwide. ForensisGroup takes a multi-disciplined approach, referring our clients to experts of various disciplines that may have an impact on the issues of the case. Clients benefit from free initial discussions with experts to gain better technical or scientific knowledge about their case. We offer free no-obligation recruiting.

Inventus isa discovery management practice focused on the effective use of technology toenhance the legal discovery process. Our services combine legal projectmanagement and best-of-breed technologies to provide our client base withcost-effective and defensible document reviews. Our tools and expertisemake our clients more efficient, and in turn, better positioned to managee-discovery challenges.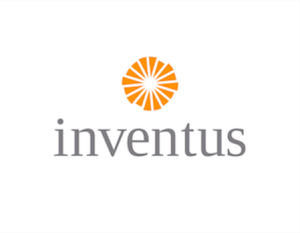 Judicate West is one of California's leading providers of private dispute resolution services with a distinguished roster of proven neutrals, including retired state and federal court judges and attorney mediators and arbitrators from a variety of practice areas. Founded in 1993, the firm prides itself on delivering quality service through integrity, flexibility and a commitment to being the gold standard in alternative dispute resolution (ADR). Judicate West has offices in Santa Ana, Los Angeles, San Diego, Sacramento and San Francisco.
Navigant Consulting, Inc. (NYSE: NCI) is a specialized, global professional services firm that helps clients take control of their future. Navigant's professionals apply deep industry knowledge, substantive technical expertise, and an enterprising approach to help clients build, manage and/or protect their business interests. Across a range of advisory, consulting, outsourcing, and technology/analytics services, Navigant's practitioners bring sharp insight that pinpoints opportunities and delivers powerful results.
For over a decade, Navigant's Global Legal Technology Solutions team has worked in collaboration with our clients to uncover and overcome data management challenges, reduce risk, increase efficiency and control costs. We leverage our industry-leading expertise in Cyber Security and Response, eDiscovery Services, Custom Solution Development and Data Analytics to deliver actionable solutions to law firm and in-house clients in all industries. Our team provides a unique combination of in-depth legal, industry, and technology knowledge and experience—along with our global capabilities—to deliver actionable solutions.
---