LAIPLA Sponsor Members 2014-2015
---
3C Advisors & Associates, Inc.
Analysis Group
Econ OneResearch, Inc.
Herbert, Smith, Freehills
Nathan Associates, Inc
White, Zuckerman, Warsavsky, Luna, Wolf & Hunt LLP
---

Click here to download Sponsor Member Membership Information
---
---
3C Advisors & Associates, Inc.
3C economic experts are "Practicing Experts" – By combining academics, seasoned testifying experts, and market transactional experts we bring a commanding competitive advantage to our clients who are in high-stakes litigation. Our Ph. D. economists, CPAs, CFAs, and ASAs are experts at patent infringement, trademark infringement, theft of trade secrets damages, licensing studies, econometrics, statistics, forensics, and research. www.3Cadvisorsinc.com

---
Analysis Group
---
Econ One provides economic research, consulting, and expert testimony in matters involving intellectual property, antitrust, employment and contract disputes where economic reasoning and analysis are particularly well-suited to addressing the core questions. Our in-house expertise in applied economic theory, econometrics, statistics, and data management and presentation is coupled with years of experience successfully dealing with the specific demands of the litigation process.
Our firm-wide depth of experience with intellectual property translates into focus, efficiency, and insight. We employ an economic perspective to evaluate the effects of alleged intellectual property infringement–whether estimating lost profits, reasonable royalties, damages, or examining what drives customer demand. In today's market, intellectual property issues call for an understanding of how the competitive landscape changes, as well as employing economic theory and rigorous analysis to determine how the market(s) would look in the absence or presence of competitive alternatives.
---
Herbert, Smith, Freehills
---
Nathan Associates has conducted economic analysis of intellectual property issues for over 40 years. Our economists and financial analysts conduct damage analysis and provide expert testimony in all types of intellectual property litigation matters:
– Patent infringement
– Copyright infringement
– Trademark and trade dress infringement
– Theft of trade secrets
– False advertising
– Inventorship disputes.
Our experts have extensive experience measuring lost profits or lost royalties in patent infringement cases, evaluating disgorgement of unjust enrichment in other intellectual property matters, conducting valuations of intellectual property at issue, and conducting original survey research in Lanham Act cases to ascertain confusion over trade names and trademarks. Our work in intellectual property matters frequently requires entry, management, and analysis of complex data sets. Our data analyses consist of economic and statistical models fit to the circumstances of a case. Nathan Associates provides a full range of services in litigation matters, including issue definition and case strategy formulation, discovery assistance, critique of opposing experts' analysis and testimony, and assistance with preparing for the deposition and cross examination of opposing experts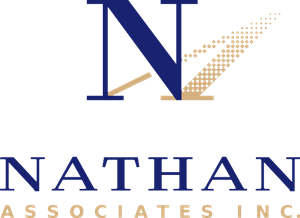 ---
White, Zuckerman, Warsavsky, Luna, Wolf & Hunt LLP
White, Zuckerman, Warsavsky, Luna, Wolf & Hunt is a forensic accounting firm providing analysis and expert testimony of economic damages, including lost profits, lost earnings, reasonable royalties, unjust enrichment and business valuation.  The firm also provides forensic accounting, tracing, fraud investigation, and testimony thereon in commercial litigation matters.  Additionally, forensic accounting, business valuation and testimony are provided in marital dissolution matters and full service accounting and tax services are offered.  White Zuckerman has offices in Sherman Oaks and Irvine and provides testimony on economic damages, accounting issues and valuation in all types of commercial litigation throughout California and in other states.
In intellectual property matters, including patent, trademark and copyright infringement and trade secrets, White Zuckerman analyzes and testifies on economic damages appropriate for the type of matter.  We have prepared numerous Rule 26 reports and testify on our findings in simplistic terms using graphics.
Please visit our website at www.wzwlh.com or contact Dr. Barbara Luna at (818)981-4226 for further information about our firm and experts.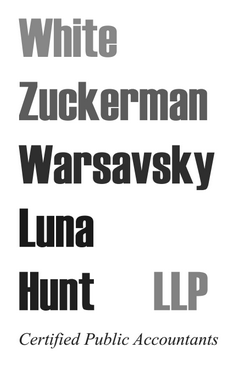 ---