LAIPLA Spring Seminar 2017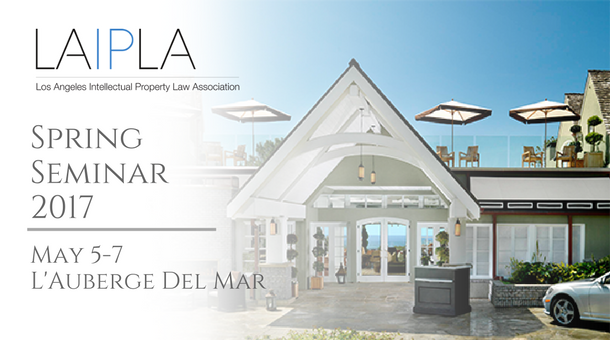 LAIPLA is proud to announce its 2017 Spring Seminar at the beautiful L'Auberge Del Mar.
Dates: Friday, May 5, 2017 to Sunday, May 7, 2017
Location: L'Auberge Del Mar

Please join us for the premier LAIPLA event of the year, featuring panel discussions on the latest developments in intellectual property law.  Spring Seminar also provides excellent networking opportunities at cocktail receptions and dinners, and allows sufficient time for relaxation and enjoyable outdoor activities, including a golf outing organized specifically for LAIPLA attendees.

Featuring:

Honorable Cathy Ann Bencivengo, Southern District of California
Honorable Andrew J. Guilford, Central District of California
Honorable James V. Selna, Central District of California
John Cabeca, Director, West Coast Region, Patent and Trademark Office
Matt Ahn, Senior Corporate Counsel, Oracle Corporation
Brooks Beard, Vice President & Deputy General Counsel, VMware, Inc.
Danielle Coleman, Director Global Litigation, Applied Materials
Kevin Greene, Professor of Law, Thomas Jefferson School of Law
Ajit Narang, Senior Legal Director, Medtronic
Helen Omapas, Director-Senior Counsel IP,  Harman International
Melissa Scanlan, Senior Director, IP and Antitrust, T-Mobile
John Scott, Vice President, Legal Counsel, Qualcomm Inc.
Additional speakers include:

Jo Ardalan, One LLP
Philip Chen, Milbank, Tweed, Hadley & McCloy
Alex Giza, Hueston Hennigan
Richard Hung, Morrison & Foerster
Rex Hwang, Glaser Weil Fink Howard Avchen & Shapiro
Phillip Lee, McKool Smith
Gloria Franke Shaw, Katten Muchin Rosenman
Paul Tripodi, Wilson Sonsini Goodrich & Rosati
Jane Wald, Irell & Manella
Panel Topics:
In-house and USPTO Perspectives on Current Patent Issues
Top 10 IP Issues on the Minds of In-House Counsel
Views From the Bench—The Continuing Evolution of Patent Litigation in the Post-AIA World
Straight Outta' Lawsuits: Copyright as the Bane of African-American Music From Blues to Hip-Hop— Recognition and Elimination of Bias
Trademark Year in Review
Copyright Year in Review
Patent Year in Review
Networking Receptions and Events:
Friday Cocktail Reception
Friday Night Poker
Saturday Cocktail Reception
Saturday Night Dinner and Entertainment
Pricing for Spring Seminar 2017:
Government and student rate: $750
In-House Counsel: $800
Member: $1245
Non-Member: $1,345
Hotel Reservations:
L'Auberge Del Mar is now SOLD OUT! Please email 
office@laipla.net
 to see if there have been any last minute cancellations from our room block.
Reservations can be made at nearby hotels listed below.
Hilton Del Mar: (858) 792-5200
Hotel Indigo Del Mar: (858) 755-1501
Lodge at Torrey Pines: (858) 453-4420
Hilton La Jolla Torrey Pines: (858) 450-4584

Activities:
L'Auberge Del Mar offers guests a variety of soothing treatments inspired by the sea. LAIPLA attendees receive 20 percent off of full price services.  Due to high demand for spa services, we suggest you contact the spa in advance of your arrival to book desired treatments. Spa reservations may be made at 1-858-793-6493.
The LAIPLA is also organizing a golf outing at Del Mar Country Club, one of Southern California's premier clubs.  Del Mar Country Club features a championship golf course. Golf registration ($265/pp) includes green fees, cart, driving range, and a caddy for each foursome. Tee times must be secured by April 26, 2017, and early reservations is recommended. 
Our ultimate goal is to bring our professional community together at one beautiful location for an enriching weekend.  Please join us from Friday, May 5 to Sunday, May 7, 2017 in Del Mar, California. 
CANCELLATION POLICY:  By registering for this event you are guaranteeing your reservation. Cancellations must be received by Thursday, April 13, 2017. Cancellation of program registration will result in a fee of $150. Cancellations after April 13, 2017 will not be refunded.
Contact Jenny Weston-Newman at office@laipla.net with any questions.
---
Sponsors
Friday Night Poker Sponsor
In intellectual property cases, McKool Smith's courtroom track record is unrivaled. Since 2006, the firm has secured eight nine-figure patent infringement verdicts—more than any other law firm in the country—and seven eight-figure patent-infringement verdicts. As noted in Lex Machina's Patent Litigation Damages Report, since 2000, McKool Smith has won more patent litigation damages than any other law firm in the United States ($2.04 Billion). In January 2016, the firm was awarded "IP Firm of the Year" for the second consecutive year by Benchmark Litigation. The firm has also been awarded "Plaintiff IP Firm of the Year" by Managing IP and "IP Group of the Year" by Law360. These are just some of the accolades that have helped McKool Smith become what The Wall Street Journal describes as "…one of the biggest law firm success stories of the past decade."
Saturday Night Dinner Sponsor
Docket Navigator is a powerful research database built specifically for the needs of lawyers and other patent litigation professionals. We extract and curate patent litigation data from the U.S. district courts, the ITC and the PTAB every day. With Docket Navigator you have access to the Docket Report, a daily summary of every significant event in the world of patent litigation, as well as New Case Alerts, Docket Alerts and 24/7 access to the research database and powerful analytics.
Friday Night Cocktail Sponsor
Our intellectual property clients come in all sizes—from the largest global companies to individual entrepreneurs. What they have in common are big ideas. For the last 40 years, Morrison & Foerster has been synonymous with big ideas in intellectual property. Our intellectual property practice regularly ranks as one of the top IP practices in the U.S., and was named "IP Firm of the Year" byChambers USA and "IP Practice of the Year" by Law360 in 2013. Our clients benefit not only from the courtroom prowess of our litigators—and their abilities to resolve disputes short of trial—but also from our experienced patent prosecutors and technology transactions specialists who bring their sophisticated technical insights to bear in shaping and implementing our clients' IP strategies. With more than 250 IP practitioners, Morrison & Foerster has the size, talent, and global presence to handle any issue of IP law.
Saturday Breakfast Sponsor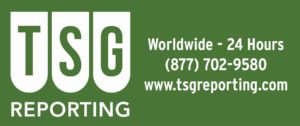 TSG provides the highest quality court reporting services for depositions, arbitrations and hearings nationwide and worldwide. Unlike any other agency, we provide live client service 24 hours a day, seven days a week, and only work with the best reporters in the business, each with a minimum of ten years' experience. We utilize cutting edge technology that reaches well beyond the deposition room. This includes portable remote deposition solutions and video-editing tools that permit you to create your own designation video clips in a fraction of the time that outside vendors require at no additional cost. Our centralized Calendar and Production departments ensure that every deposition and all materials always receive the same high level of service and quality control so that your work will be handled seamlessly regardless of which city, state or country it takes place in. We also provide the highest quality audio transcriptions, foreign language transcriptions, and document translations.
President's Suite Party Sponsors
The Right Experts, Every Time

In its two-decade history of excellence, IMS ExpertServices has provided hundreds of experts in support of high-stakes intellectual property litigation. We believe that registries and databases fall short of capturing the nuance and intricacies required of experts engaged in IP disputes. We deliver the best experts in the world, not the best experts in a directory. 
Litigation is full of surprises.  The value of having IMS ExpertServices as a partner is that we are never surprised. A full research, recruiting, and project support team ensures that little issues don't become big issues and everyone involved is well-informed and positioned for the best outcome. In short, we deliver experts who position you for the win. Connect with us today.
Contact: ims-expertservices.com, 877-838-8464
Golf Tournament Sponsor
TPR supports high-achieving IP attorneys with trusted prior art research and analysis. TPR draws on 20 years of experience along with the success of thousands of cases, to uncover critical prior art through an extensive collection of databases as well as on-the-ground native language sources in over 40 different countries.
Speakers' Dinner Sponsor

Hueston Hennigan has achieved historic results in trials and appeals across the country, including winning and defeating multi-billion dollar actions, and is recognized as one of the top trial boutiques in the country.  Our diverse trial teams reflect the profiles of our juries.  From day one we do things differently: our focused preparation and aggressive posture in the first 90 days of a matter help us achieve the most successful and cost-effective outcomes for our clients.  Our trial-driven focus maximizes our client's vantage point at all stages of litigation, whether enforcing our clients' IP and defending our clients from other's alleged IP.  Overall, our extensive experience and specialized knowledge allow us to litigate efficiently and cost-effectively, and have taught us how to distill complex, technical subjects into clear, concise legal arguments and trial themes.  We excel in complex, high-technology, high-stakes cases.
Diamond Sponsors
For over 20 years, ForensisGroup has provided the nation's top law firms with highly qualified expert witnesses and consultants. Experts referred by ForensisGroup have been thoroughly evaluated based on experience, education, track record, client feedback and much more. Over 8,000 clients have retained our experts in more than 10,000 cases nationwide. ForensisGroup takes a multi-disciplined approach, referring our clients to experts of various disciplines that may have an impact on the issues of the case. Clients benefit from free initial discussions with experts to gain better technical or scientific knowledge about their case. We offer free no-obligation recruiting.
Gold Sponsors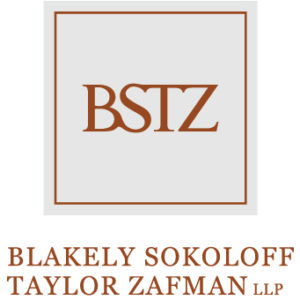 Established in 1975, Blakely Sokoloff Taylor & Zafman LLP (BSTZ), is a medium-sized Intellectual Property firm that focuses on excellent work product and building strong relationships with clients. With six offices and more than 50 attorneys and agents, the firm is widely acknowledged as a globally respected IP law firm.
Our attorneys bring a broad spectrum of legal, practical and technical knowledge, allowing us to handle difficult and complex IP matters. We work with our clients to protect their inventions, designs, trade secrets, trademarks, service marks, software, and original works of authorship.
Dennemeyer Group has over five decades of experience in delivering quality IP services such as patent annuities, trademark renewals and recordals, as well as strategic IP consulting and cutting-edge software solutions for effective IP management.
Working in unison with the law firm Dennemeyer & Associates, Dennemeyer also provides legal services such as European patent validations, Patent Cooperation Treaty nationalisations, trademark and patent filing and prosecution. Dennemeyer is ISO:9001 certified.
Dennemeyer maintains 24 offices in 16 countries: Australia, Brazil, China, Croatia, France, Germany, Japan, Luxembourg, Poland, Romania, Russia, Singapore, Switzerland, the United Arab Emirates, the United Kingdom and the United States.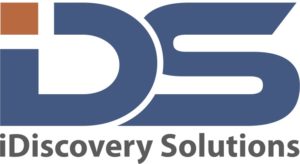 iDiscovery Solutions, Inc. (iDS) is an award-winning, global, expert services firm. iDS delivers customized, innovative solutions for legal and corporate clients' litigation, cybersecurity, and information governance (IG) challenges. iDS' subject matter experts testify and consult in connection with electronic discovery (eDiscovery), digital forensics, data analytics, IG, processing and hosting of electronically stored information (ESI) and enterprise applications. Headquartered in Washington, DC, the firm also has offices in Seattle, WA, and Costa Mesa, CA. For more information, visit idiscoverysolutions.com.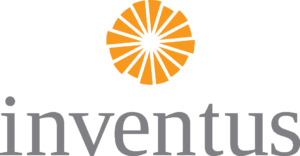 Inventus is one of the largest, international discovery management practices in the world who's primary focus is reducing the cost and mitigating the risk of discovery for corporations and law firms alike.  Inventus has achieved unparalleled results for its clients in large part due to the development of proprietary, technology-enabled workflows, solutions and applications which have been seamlessly integrated into best-in-breed technology.  By leveraging these technological enhancements, efficiencies throughout the review process are maximized which translates directly to lower discovery costs – both eDiscovery and outside counsel review – as well as substantially less risk.
Inventus is proud to partner with the LAIPLA organization given our common focus on value driven results related to the efficient and effective management of IP related matters.  We value the partnerships we have forged through this organization and look forward to expanding upon those with our continued commitment to this esteemed group. 
Silver Sponsor

Since its founding in 2008, Article One Partners (AOP) LLC has become the world's largest intellectual property research community.
By leveraging a growing crowd of over 39,000 researchers, AOP™ has revolutionized the transparency of IP-related data. Through crowdsourcing and other techniques, AOP provides clients with access to insightful information to help them make the best possible IP-related business decisions whether they are innovating, defending or monetizing their IP portfolios.
The company has paid their research community more than $7M for their skilled work at identifying patents, non-patent literature and non-textual content to inform IP decisions.  AOP helps 15 Fortune 100 companies and eight of the top ten US patent filers to improve their patent quality and strategic management of their IP across the IP life cycle.
BlackStone Discovery is an international Digital Forensic, E-Discovery, Document Review and Litigation Support firm working with Am Law 200 firms and Fortune 1000 corporations. At BlackStone, we take a collaborative approach to identify your goals and make them a reality.  Our specialized teams use knowledge, experience, and cutting edge technologies to eliminate the need for massive data processing in favor of an intelligently targeted analysis – truly working smarter, not harder.  The resulting efficiencies mean scalable services and high quality results at a predictable price.  Our workflows are designed to alleviate the anxiety of eDiscovery, allowing you more time to focus on case strategies.  At the same time, our proprietary project management tools grant you full transparency into your case, 24/7.  Our full suite of services allow firms and companies of any size to enjoy the benefits of a dedicated, on-site resource – BlackStone is your in-house team without the overhead.
Esquire is a national provider of deposition solutions, including court reporting and all the needs surrounding it. We handle scheduling, assignment of court reporters, room reservation, transcript management, video capture, video conferencing, electronic exhibits and more. Visit us at www.esquiresolutions.com for more information.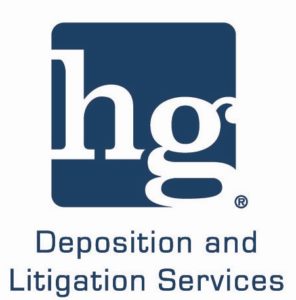 HG Deposition and Litigation Services, ('HG') has been a leader in the court reporting industry since 1979. HG is best known for our attention to detail, customized and responsive help, state-of-the-art deposition services, and competitive pricing. HG has carved a unique niche in the industry and created a family atmosphere that transcends into our personalized client service. Our dedicated team of litigation support specialists and certified court reporters are ready to assist you in all aspects of deposition services, video/multimedia services, copying and scanning services, and trial support.
Navigant Consulting, Inc. (NYSE: NCI) is a specialized, global professional services firm that helps clients take control of their future. Navigant's professionals apply deep industry knowledge, substantive technical expertise, and an enterprising approach to help clients build, manage and/or protect their business interests. With a focus on markets and clients facing transformational change and significant regulatory or legal pressures, the Firm primarily serves clients in the healthcare, energy and financial services industries. Across a range of advisory, consulting, outsourcing, and technology/analytics services, Navigant's practitioners bring sharp insight that pinpoints opportunities and delivers powerful results.

Stradling is a premier business law firm with over 130 attorneys in ten offices across California, Colorado, Nevada and Washington. Stradling represents companies and other entities which seek a sophisticated law firm with experienced counsel to guide critical transactions and disputes. Originally founded in 1975 to represent Southern California's most innovative emerging growth companies, Stradling is known today as a leading full-service business law firm representing high growth and established organizations across a wide range of industries.  Our attorneys specialize in areas as diverse as corporate transactions, securities and complex business litigation, private equity, venture capital, intellectual property, consumer class actions, employment, real estate, tax, bankruptcy, public law and municipal finance. Stradling's size, structure and culture allow it to provide big-firm representation with small-firm flexibility and responsiveness.
Veritext, the global leader in Court Reporting and Deposition Services, has more than 45 offices nationwide, offering complimentary fully-appointed conference rooms and deposition suites. We operate using the highest levels of Data Security and are HIPAA and PII compliant.
 Let us show you our newest time-saving tool, ACE (Advanced Case Exhibits), to help you manage your exhibits, as well as introduce you to Native Evidence Capture, to help you create compelling trial presentations!  Contact us at www.veritext.com or 877.207.0062.
Bronze Sponsor
Counsel Press has the most experienced and expert staff of attorneys, appellate consultants and appellate paralegals available. Since 1938 Counsel Press has assisted attorneys in all 50 states with expert assistance in preparing, filing, and serving appeals in any state or federal appellate court nationwide and several international tribunals. Counsel Press' operations include fully staffed offices in 12 locations nationwide and production centers in 6 locations from coast to coast. Our headquarters office in midtown Manhattan offers over 50 full-time staff to meet our client's needs on matters across the country. 

Edwards Lifesciences is the global leader in patient-focused medical innovations for structural heart disease, as well as critical care and surgical monitoring. Driven by a passion to help patients, the company collaborates with the world's leading clinicians and researchers to address unmet healthcare needs, working to improve patient outcomes and enhance lives.
At Edwards Lifesciences, we are dedicated to providing innovative solutions for people fighting cardiovascular disease. Helping patients is our life's work, Life is Now.