LAIPLA Spring Seminar 2017
LAIPLA is proud to announce its 2017 Spring Seminar at the beautiful L'Auberge Del Mar.
Dates: Friday, May 5, 2017 to Sunday, May 7, 2017
Location: L'Auberge Del Mar

Please join us for the premier LAIPLA event of the year, featuring panel discussions on the latest developments in intellectual property law.  Spring Seminar also provides excellent networking opportunities at cocktail receptions and dinners, and allows sufficient time for relaxation and enjoyable outdoor activities, including a golf outing organized specifically for LAIPLA attendees.
Featuring:

Honorable Cathy Ann Bencivengo, Southern District of California
Honorable Andrew J. Guilford, Central District of California
Honorable James V. Selna, Central District of California
Matt Ahn, Senior Corporate Counsel, Oracle Corporation
Brooks Beard, Vice President & Deputy General Counsel,  VMware, Inc.
Danielle Coleman, Director Global Litigation, Applied Materials
Mary Huser, Vice President, Deputy General Counsel, BlackBerry Limited
Vivian S. Lee, Senior Litigation Counsel, Fox
Ajit Narang, Senior Legal Director, Medtronic
Helen Omapas, Director-Senior Counsel IP,  Harman International
Melissa Scanlan, Senior Director, IP and Antitrust, T-Mobile
John Scott, Vice President, Legal Counsel, Qualcomm Inc.
Additional speakers include:

Philip Chen, Milbank, Tweed, Hadley & McCloy
Alex Giza, Hueston Hennigan
Richard Hung, Morrison & Foerster
Phillip Lee, McKool Smith
Paul Tripodi, Wilson Sonsini Goodrich & Rosati
Jane Wald, Irell & Manella
Pricing for Spring Seminar 2017:
In-House Counsel Early Bird: $650
(registration by 3/31/17)
In-House Counsel Regular: $800
(registration after 3/31/17)
Member Early Bird: $1095
(registration by 3/31/17)
Member Regular: $1245
(registration after 3/31/17)
Non-Member Early Bird: $1,195
(registration by 3/31/17)
Non-Member Regular: $1,345
(registration after 3/31/17)
Hotel Reservations:
Hotel reservations must be made directly with the resort by calling 1-800-245-9757 (Mon-Fri 6:30 a.m.-7:30 p.m., Sat-Sun 8:30 a.m.-7:00 p.m.).  Please mention the LAIPLA Spring Seminar Conference to ensure you receive the special room rate of $329 per night.  ALL HOTEL ROOMS ARE ON FIRST-COME, FIRST-SERVED BASIS FOR GROUP RATE.  Please reserve early as we expect a sold out event.  We cannot guarantee group rate after Wednesday, April 5, 2017.  Please visit http://www.laubergedelmar.com/ for further information about the resort.

Activities:
L'Auberge Del Mar offers guests a variety of soothing treatments inspired by the sea. LAIPLA attendees receive 20 percent off of full price services.  Due to high demand for spa services, we suggest you contact the spa in advance of your arrival to book desired treatments. Spa reservations may be made at 1-858-793-6493.
The LAIPLA is also organizing a golf outing at Del Mar Country Club, one of Southern California's premier clubs.  Del Mar Country Club features a championship golf course. Golf registration ($265/pp) includes green fees, cart, driving range, and a caddy for each foursome. Tee times must be secured by April 26, 2017, and early reservations is recommended. 
Our ultimate goal is to bring our professional community together at one beautiful location for an enriching weekend.  Please join us from Friday, May 5 to Sunday, May 7, 2017 in Del Mar, California. 
CANCELLATION POLICY:  By registering for this event you are guaranteeing your reservation. Cancellations must be received by Thursday, April 13, 2017. Cancellation of program registration will result in a fee of $150. Cancellations after April 13, 2017 will not be refunded.
Contact Jenny Weston-Newman at office@laipla.net with any questions.
---
Sponsors
Friday Night Poker Sponsor
In intellectual property cases, McKool Smith's courtroom track record is unrivaled. Since 2006, the firm has secured eight nine-figure patent infringement verdicts—more than any other law firm in the country—and seven eight-figure patent-infringement verdicts. As noted in Lex Machina's Patent Litigation Damages Report, since 2000, McKool Smith has won more patent litigation damages than any other law firm in the United States ($2.04 Billion). In January 2016, the firm was awarded "IP Firm of the Year" for the second consecutive year by Benchmark Litigation. The firm has also been awarded "Plaintiff IP Firm of the Year" by Managing IP and "IP Group of the Year" by Law360. These are just some of the accolades that have helped McKool Smith become what The Wall Street Journal describes as "…one of the biggest law firm success stories of the past decade."
Saturday Night Dinner Sponsor
Our intellectual property clients come in all sizes—from the largest global companies to individual entrepreneurs. What they have in common are big ideas. For the last 40 years, Morrison & Foerster has been synonymous with big ideas in intellectual property. Our intellectual property practice regularly ranks as one of the top IP practices in the U.S., and was named "IP Firm of the Year" byChambers USA and "IP Practice of the Year" by Law360 in 2013. Our clients benefit not only from the courtroom prowess of our litigators—and their abilities to resolve disputes short of trial—but also from our experienced patent prosecutors and technology transactions specialists who bring their sophisticated technical insights to bear in shaping and implementing our clients' IP strategies. With more than 250 IP practitioners, Morrison & Foerster has the size, talent, and global presence to handle any issue of IP law.
Saturday Breakfast Sponsor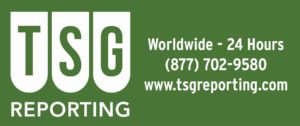 TSG provides the highest quality court reporting services for depositions, arbitrations and hearings nationwide and worldwide. Unlike any other agency, we provide live client service 24 hours a day, seven days a week, and only work with the best reporters in the business, each with a minimum of ten years' experience. We utilize cutting edge technology that reaches well beyond the deposition room. This includes portable remote deposition solutions and video-editing tools that permit you to create your own designation video clips in a fraction of the time that outside vendors require at no additional cost. Our centralized Calendar and Production departments ensure that every deposition and all materials always receive the same high level of service and quality control so that your work will be handled seamlessly regardless of which city, state or country it takes place in. We also provide the highest quality audio transcriptions, foreign language transcriptions, and document translations.
Golf Tournament Sponsor
TPR supports high-achieving IP attorneys with trusted prior art research and analysis. TPR draws on 20 years of experience along with the success of thousands of cases, to uncover critical prior art through an extensive collection of databases as well as on-the-ground native language sources in over 40 different countries.
President's Suite Party Sponsors
The Right Experts, Every Time

In its two-decade history of excellence, IMS ExpertServices has provided hundreds of experts in support of high-stakes intellectual property litigation. We believe that registries and databases fall short of capturing the nuance and intricacies required of experts engaged in IP disputes. We deliver the best experts in the world, not the best experts in a directory. 
Litigation is full of surprises.  The value of having IMS ExpertServices as a partner is that we are never surprised. A full research, recruiting, and project support team ensures that little issues don't become big issues and everyone involved is well-informed and positioned for the best outcome. In short, we deliver experts who position you for the win. Connect with us today.
Contact: ims-expertservices.com, 877-838-8464
Gold Sponsors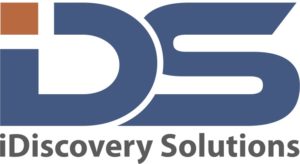 iDiscovery Solutions, Inc. (iDS) is an award-winning, global, expert services firm. iDS delivers customized, innovative solutions for legal and corporate clients' litigation, cybersecurity, and information governance (IG) challenges. iDS' subject matter experts testify and consult in connection with electronic discovery (eDiscovery), digital forensics, data analytics, IG, processing and hosting of electronically stored information (ESI) and enterprise applications. Headquartered in Washington, DC, the firm also has offices in Seattle, WA, and Costa Mesa, CA. For more information, visit idiscoverysolutions.com.
Bronze Sponsor

Edwards Lifesciences is the global leader in patient-focused medical innovations for structural heart disease, as well as critical care and surgical monitoring. Driven by a passion to help patients, the company collaborates with the world's leading clinicians and researchers to address unmet healthcare needs, working to improve patient outcomes and enhance lives.
At Edwards Lifesciences, we are dedicated to providing innovative solutions for people fighting cardiovascular disease. Helping patients is our life's work, Life is Now.