LAIPLA Digital Piracy Luncheon
---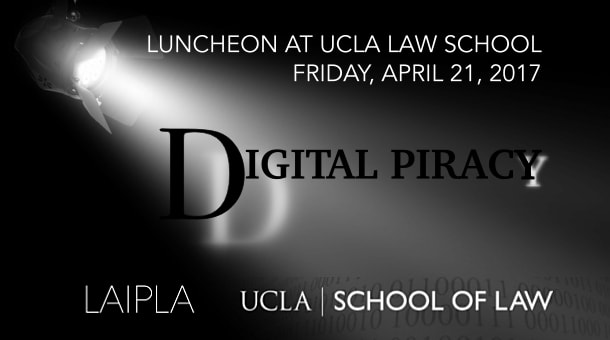 LAIPLA Digital Piracy Luncheon
DATE: Friday, April 21, 2017
TIME: 12:30 PM – 1:30 PM
LOCATION: UCLA School of Law, 385 Charles E Young Dr E, Los Angeles, CA 90095
Room 1447
Digital Piracy is one of the largest financial threats that IP rights holders currently face. Companies must not only educate their consumers about digital piracy but it also plays a role in future IP content creation. LAIPLA will present an all-star in-house panel to inform litigation, transactional and in-house counsel how to protect their IP rights. Discovering the new methodologies companies use to combat digital piracy. Discussions will include how content providers struggle with the larger ISPs.
The panel will be led by UCLA Professor Susan Akens and MPAA's Tom Nolan. Panelists will include CBS's Mitra Eskandari-Azari, Medium's Alex Feerst, VidAngel's David Quinto, Ueno's former General Counsel, Genevieve Rosloff.
**Los Angeles Intellectual Property Law Association (provider # 2083) certifies that this activity has been approved for MCLE credit by the State Bar of California in the amount of 1.0 hours.
PARKING
Parking is not included in attendance, and is available at UCLA.
PRICING
Judiciary/Professors: No Charge
UCLA Law Students: $15 ($25 after April 14)
LAIPLA Student Members: $25 ($35 after April 14)
Student Non-Members: $40 ($50 after April 14)
LAIPLA Members: $50 ($65 after April 14)
Non-Members: $75 ($90 after April 14)
CANCELLATION POLICY
Pre-registration deadline is Friday, April 14.
After Friday, April 14, the registration fee increases by $15 ($10 for students). Cancellations must be received by the pre-registration deadline of Friday, April 14.

Questions? Contact the LAIPLA office at office@laipla.net or call 323-285-1654
---
PANELISTS
Susan Akens, Executive Director, Ziffren Center for Media, Entertainment, Technology and Sports Law
Akens was Executive Vice President, Business Affairs at CBS Studios International from 2006-2014, during which time she handled a broad range of entertainment law matters including playing a key role in CBS' expansion into the digital/OTT arena. While at CBS she oversaw all international business and legal affairs, set strategy for the division and led a team based in the United States and Europe. Prior to CBS she was Executive Vice President, Business Affairs at Paramount Pictures International Television and, before that, Special Counsel to the entertainment department of O'Melveny & Myers LLP.
---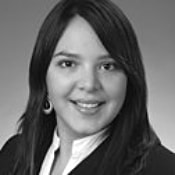 Mitra Eskandari-Azari, Assistant General Counsel, CBS
Mitra's work focuses on scripted and reality TV production, development work, specials licenses, digital rights counseling, and distribution. Mitra's area of expertise is in the intellectual property field, with a special focus in the intersection of technology and entertainment.
Prior to joining CBS, Mitra worked as a senior associate at Alston & Bird LLP, focusing on intellectual property and litigation, primarily in the entertainment and technology fields, and before that she was an intellectual property associate K&L Gates LLP. Mitra is admitted to practice in California and Pennsylvania. She earned her J.D. from the University of California, Berkeley (Boalt Hall) in 2006 and her B.A. from the University of Washington in 2002.
---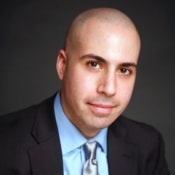 Alex Feerst, Head of Legal, Medium
Alex Feerst is Head of Legal at Medium, where his work includes setting platform policies related to intellectual property and user conduct. Before joining Medium, he litigated intellectual property cases at Durie Tangri (representing clients including Google, Twitter, Yelp, and Wikimedia) and, before that, at Orrick and at the Stanford Fair Use Project. His copyright cases include three heard at the Supreme Court — representing streaming service Aereo, conductor Lawrence Golan, and used bookseller Supap Kirtsaeng.
Alex holds a BA and JD from Columbia and a PhD in English from Duke. He's currently a non-resident fellow at Stanford University's Center for Internet and Society and an affiliate of  Indiana University's Ostrom Workshop on Cybersecurity and Internet Governance. He serves as a board member of the San Francisco Intellectual Property Law Association and on the ABA Intellectual Property Law Section's CLE Committee.​
---
Tom Nolan, Senior Counsel, MPAA
Tom Nolan is Senior Counsel in the MPAA's Content Protection group, which oversees and coordinates copyright and trademark litigation against piracy operations around the world, addresses developments in copyright law and policy, and pursues anti-piracy initiatives with Internet intermediaries such as domain name registrars, search engines and online advertisers.  Prior to joining the MPAA, Tom was a copyright and trademark litigator at Loeb & Loeb, associate at Quinn Emanuel Urquhart & Sullivan, law clerk to the Hon. Milan D. Smith, Jr. of the United States Court of Appeals for the Ninth Circuit, and Adjunct Professor at Southern University Law Center, where he taught a seminar on copyright law and litigation.  Tom is a graduate of Princeton University (with honors) and the University of Virginia School of Law, where he was Essays Editor of the Virginia Law Review. 
---
Genevieve Rosloff, Former General Counsel and COO, Ueno
Genevieve (Jenny) Rosloff is a copyright lawyer and technology policy advisor with experience working both in-house and as outside counsel for a range of tech and media companies.  She recently served as General Counsel and Chief Operating Officer for Ueno, a digital design agency based in San Francisco and Reykjavík whose clients include AirBnB, Google, and Reuters. Before Ueno, she worked in house at 500 Startups, a Silicon Valley VC firm and startup accelerator.
Prior to moving in-house Jenny worked with online service providers, social media companies, and e-commerce platforms in private practice as an associate at Durie Tangri LLP and briefly as a sole practitioner. At Durie Tangri she represented clients including Google, Twitter, and Pandora in matters related to copyright, patent, trademark, trade secrets, privacy. She litigated several key cases at the intersection of copyright and technology, including defending Google in lawsuits over Google's scanning and display of excerpts of books as part of Google Books.
---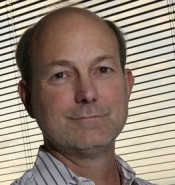 David Quinto, General Counsel, VidAngel
David Quinto, a member of the Harvard Law School class of 1981, began his career with Paul, Hastings, Janofsky & Walker.  In 1986, he became one of the founders of Quinn Emanuel Urquhart & Sullivan, where he remained until 2014.  During that time, he represented the Academy of Motion Picture Arts and Sciences in intellectual property and other matters, authored a treatise on Internet tort law published by Aspen Law and Business, and co-authored a comprehensive national practice guide entitled Trade Secrets: Law and Practice, now published by LexisNexis.  The 5th edition of his book will be published later this year.

In 2016, David accepted an in-house position as general counsel of VidAngel, Inc., a start-up that allows families to have offensive language or scenes in motion pictures silenced or deleted before they are streamed to those families for private viewing.  In that capacity, he is responsible for defending VidAngel from claims of infringement and DMCA violation brought by three of the six major motion picture studios, including two of his former clients.
---

Questions? Contact the LAIPLA office at office@laipla.net or call 323-285-1654
EVENT SPONSORS

Lowell Milken Institute For Business Law and Policy
Ziffren Center for Media, Entertainment, Technology and Sports Law

Silver Sponsor